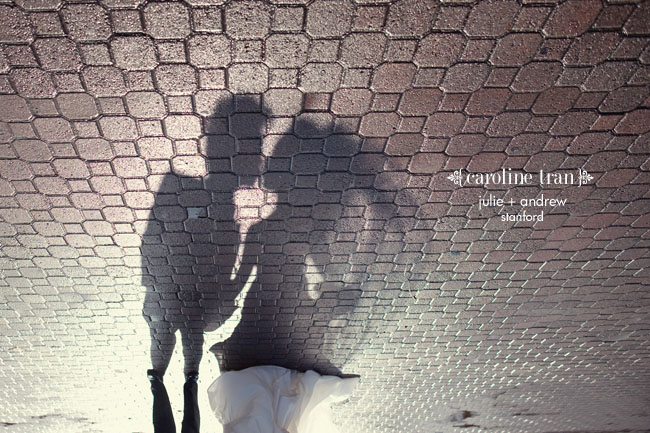 Before you do anything else, go to Green Wedding Shoes and vote for the inspiration that you'd like to see us turn into reality!  Today's the last day!
Last week, I shared with you Julie & Andrews cute engagement photos.  I figure I might as well follow up with their wedding.  I have so many weddings and engagement sessions in queue to blog that I don't know where to begin.  I did want to share this winter wedding before winter was over though!  They got married at the beautiful Stanford Memorial Church, which I thought was so meaningful because  Andrew is a Stanford Alumni.  It was a beautiful rainy December day.  The air was so crisp and clean, and the sun made intermittent appearances between the clouds.  We even saw a rainbow!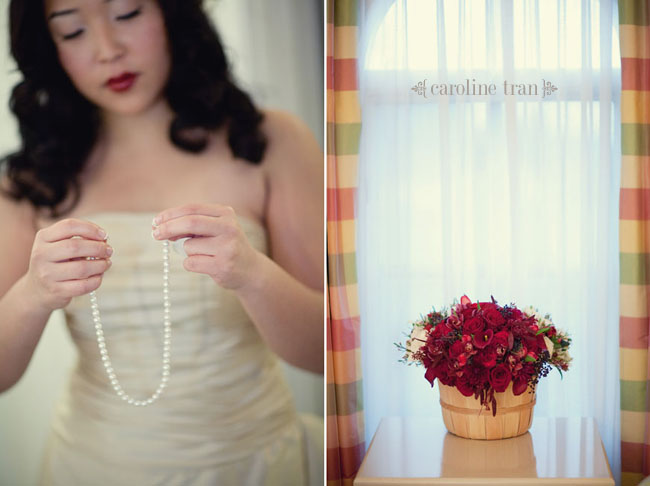 I loved that Julie went with pearls for the bridesmaids.  So classy & elegant.  This whole wedding was so perfect!  Everything said winter elegance.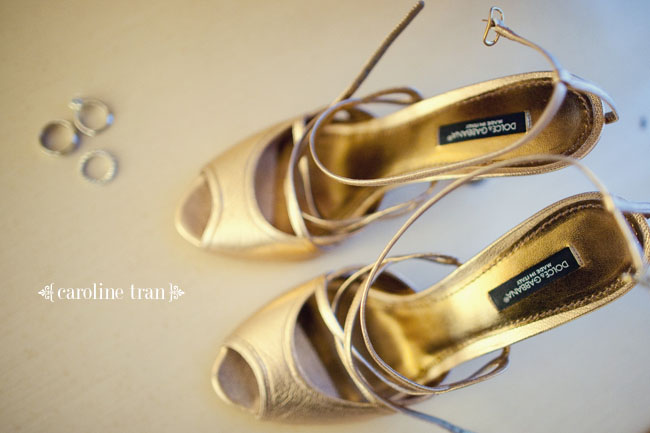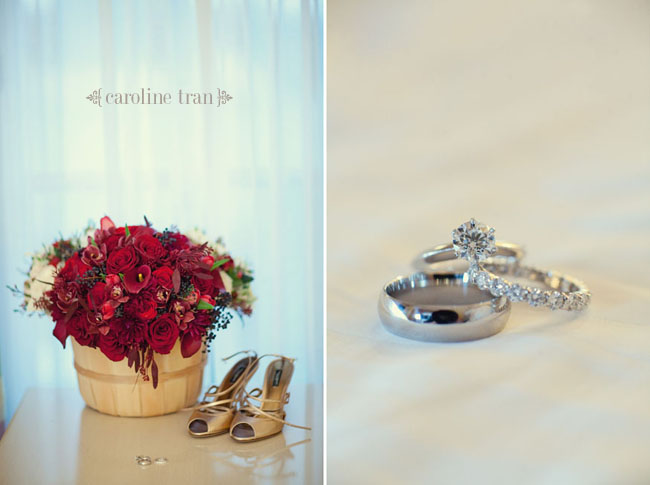 The deep red florals set the winter tone so elegantly, without being so holiday-ish.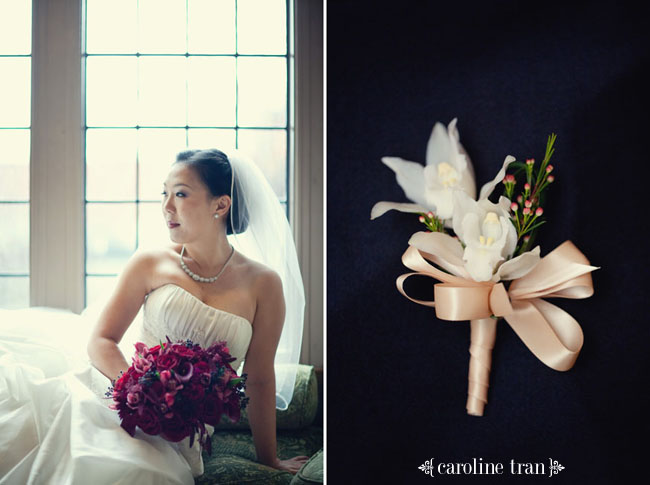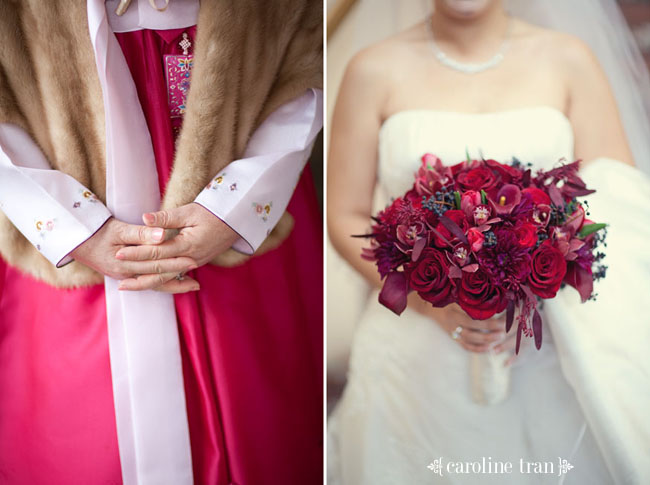 With the short cocktail hour and the travel that is required in between ceremony & reception, we planned for a first look.  Aren't they just so cute??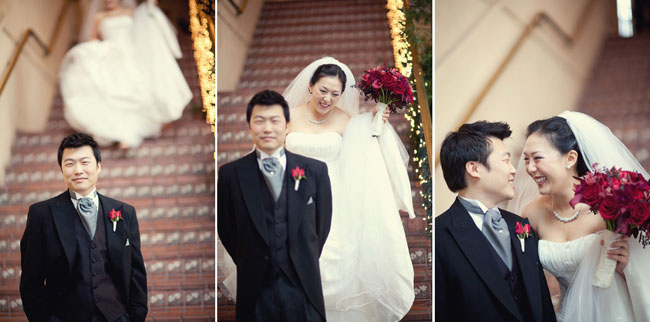 Then we were off to the Stanford campus.  The campus is so beautiful, and the church is amazing!  Check out the crazy cloudy/rainy/sunny day: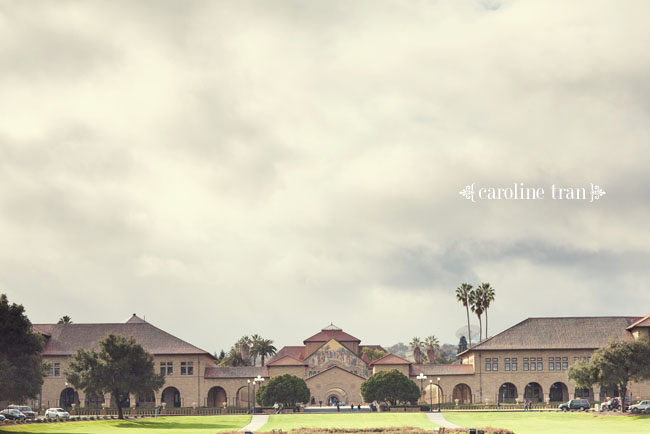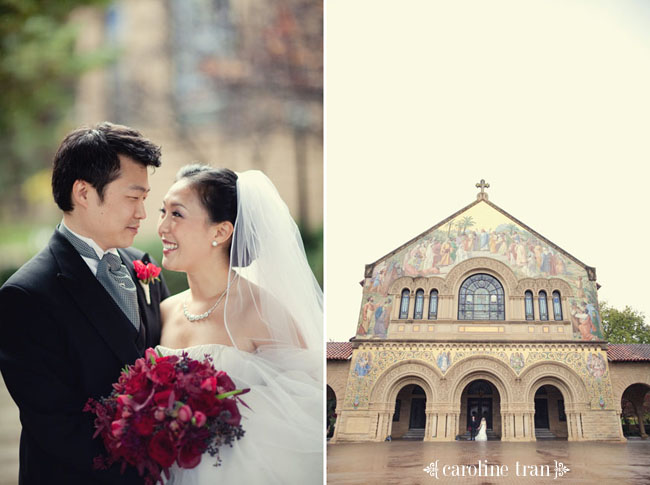 The architecture there is filled with so many gorgeous details!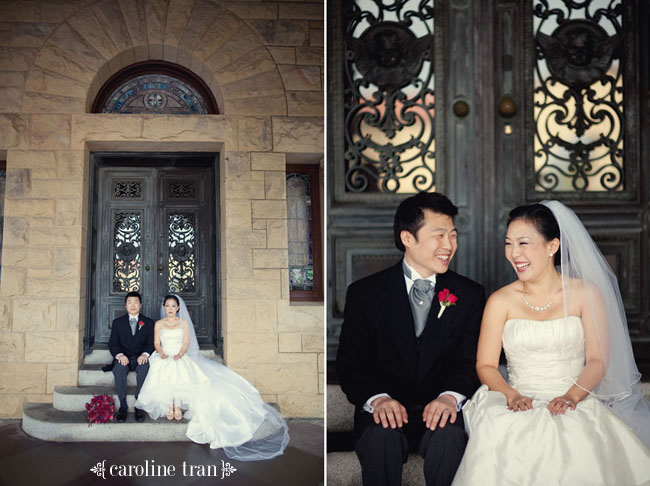 And I love Andrew's very formal tux.  It's such the perfect compliment to the whole winter elegance.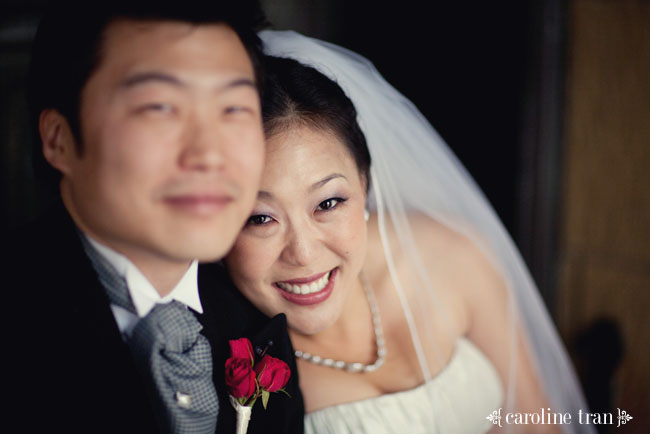 Their entire attire just looked so good together.  From the colors to the style.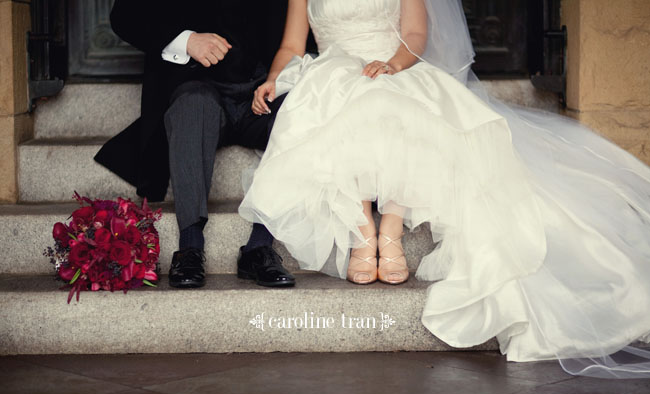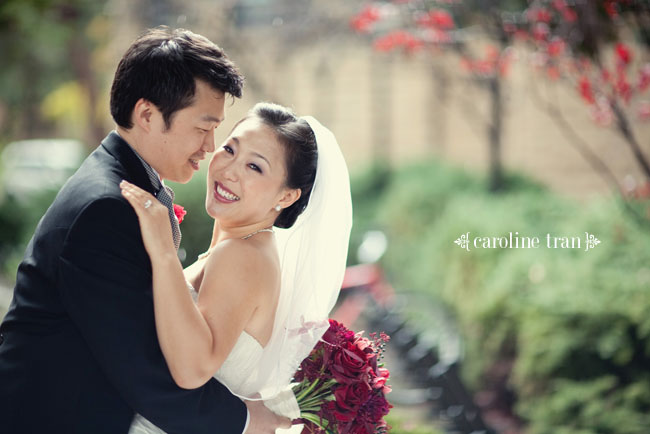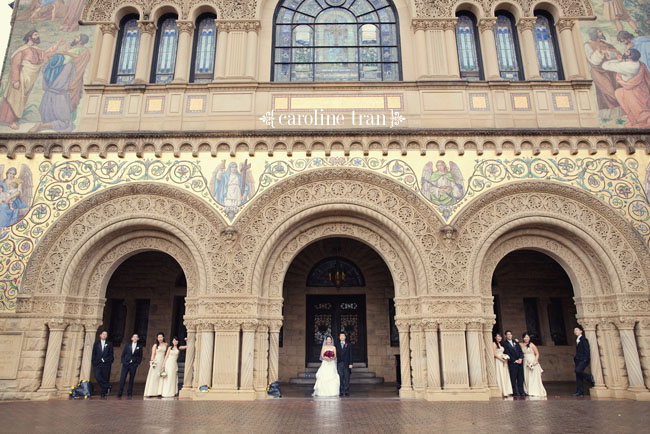 They also had a super fun wedding party!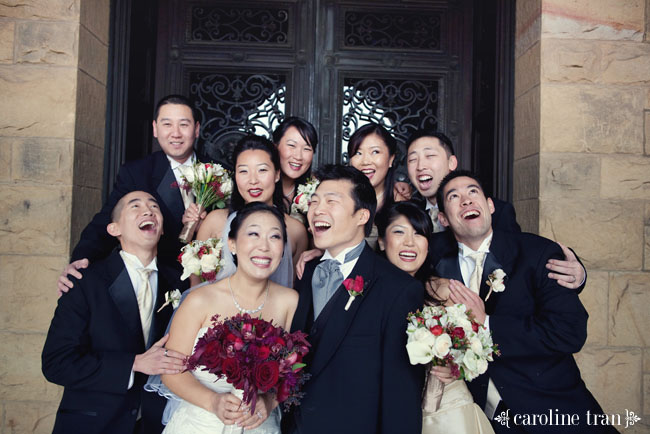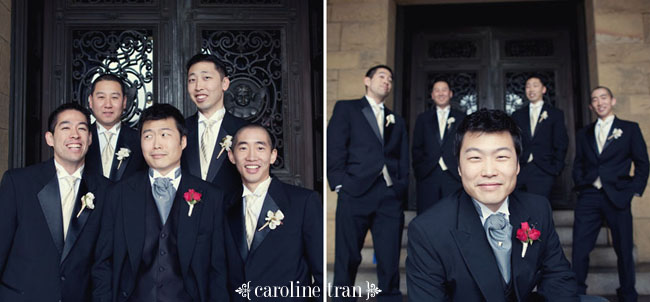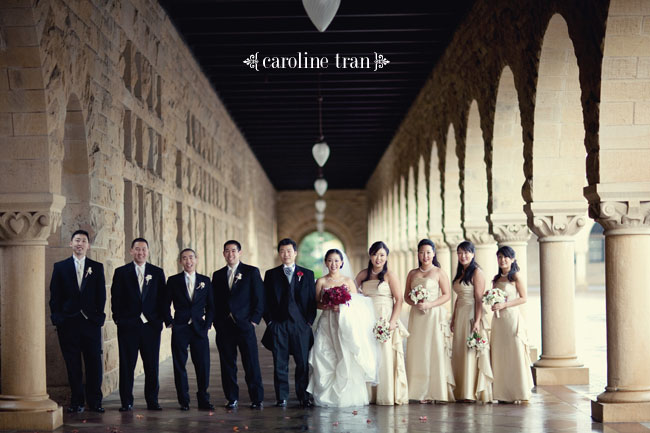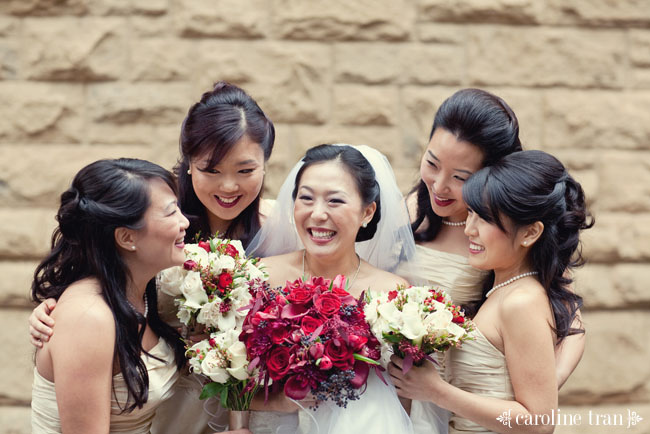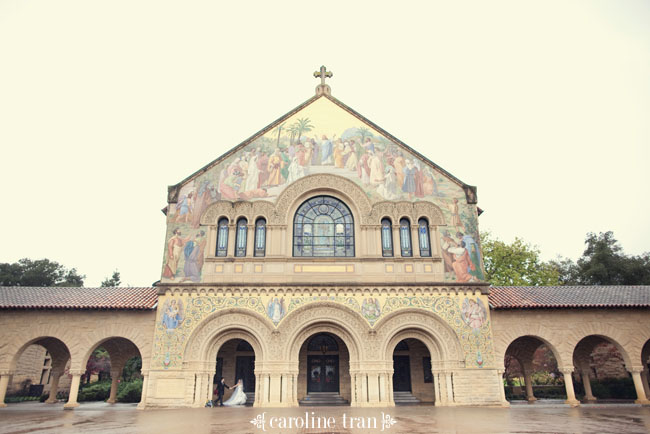 Then it was time to hide before guests arrive.  The ladies all shared a prayer together.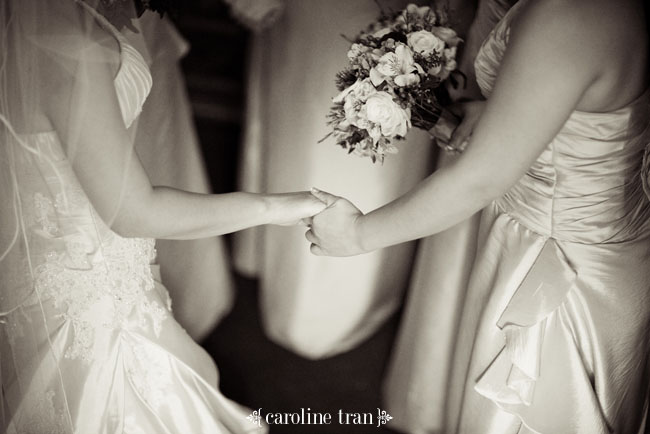 I love all the details of the church.  It's so beautiful!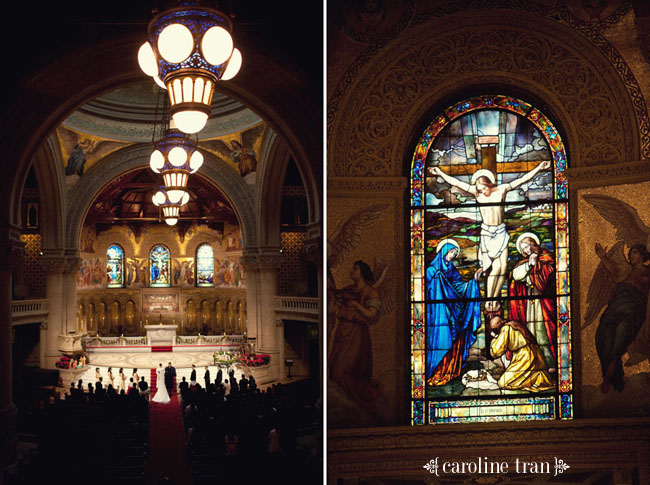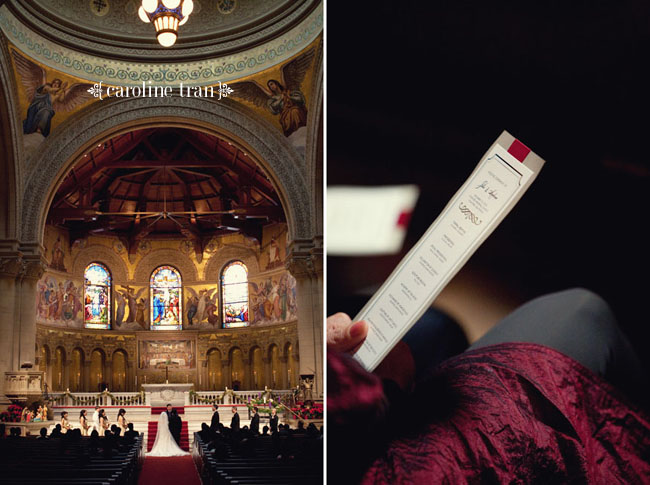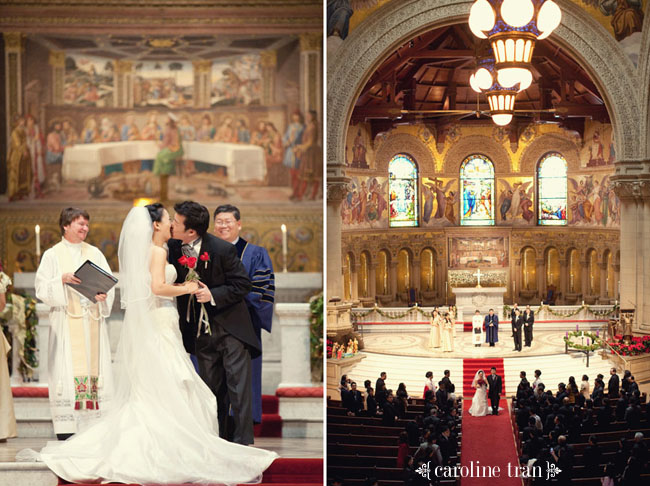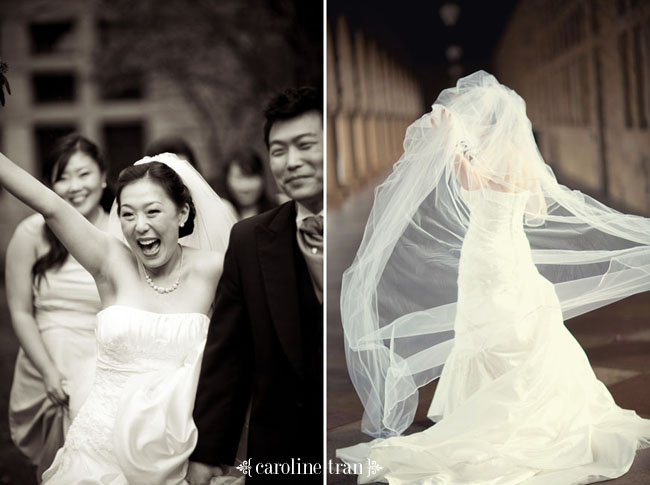 And they're married!!  I think it's symbolic that the sun came out after they were pronounced husband and wife, and a rainbow appeared: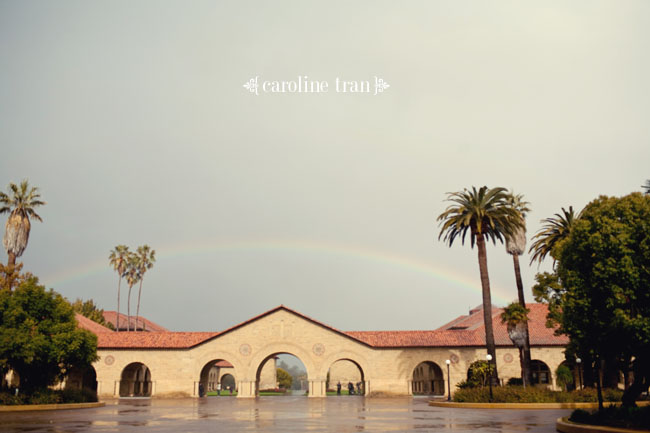 And you know me and sun!  I had to take advantage of the few sun flares I was able to get that day: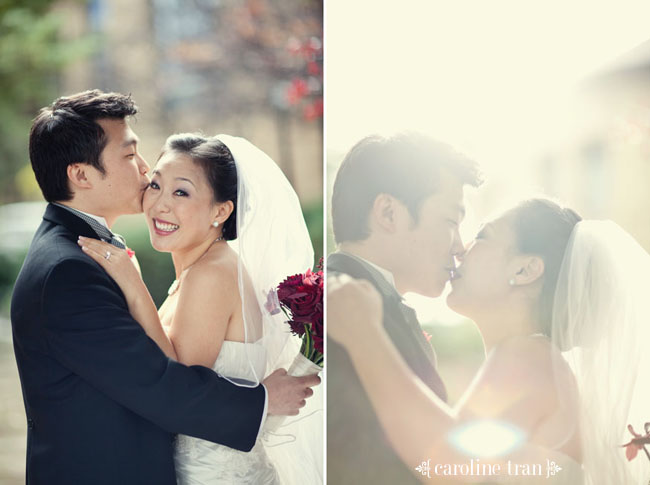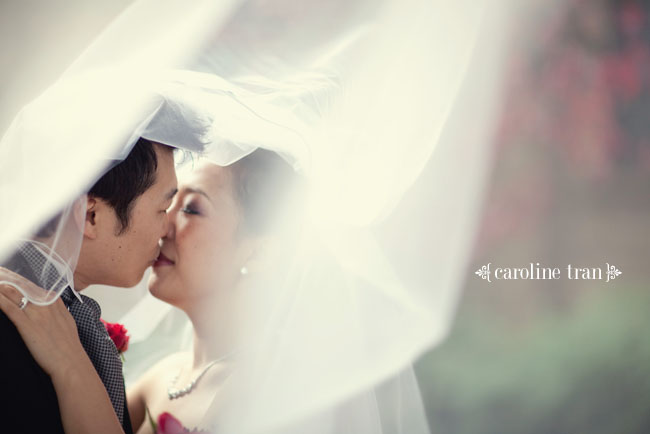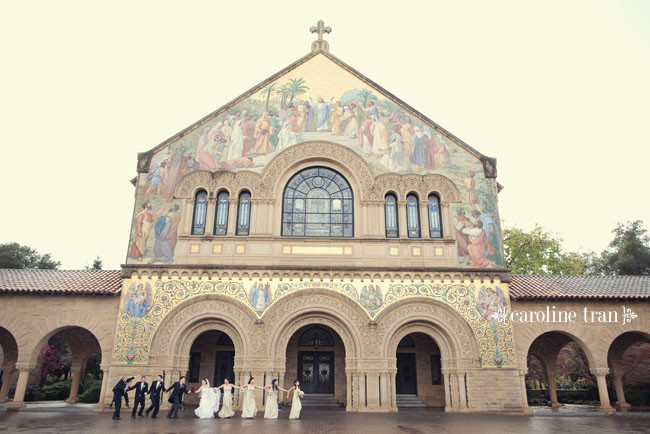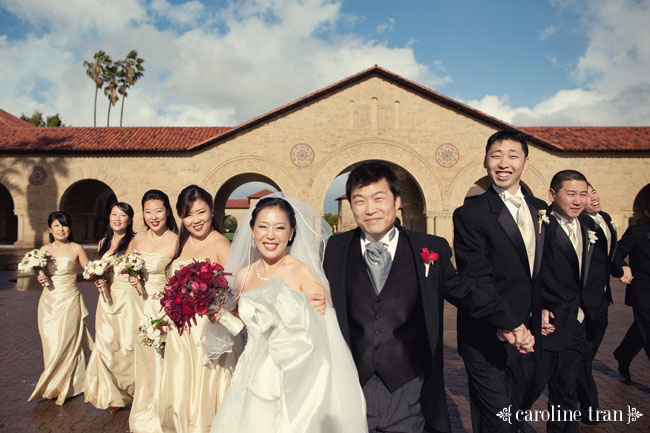 And then we were off to the reception!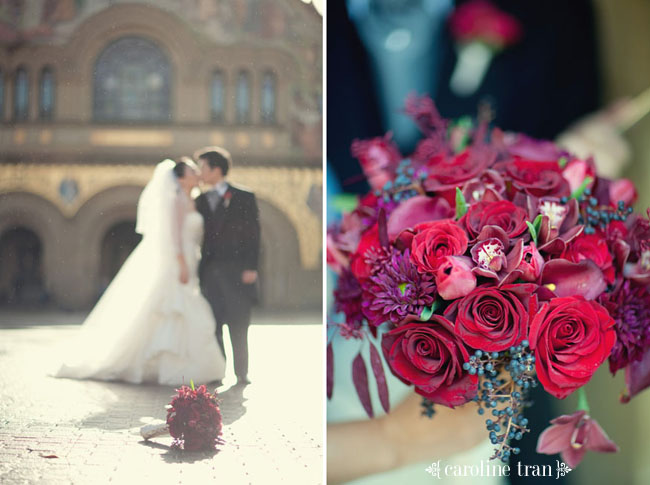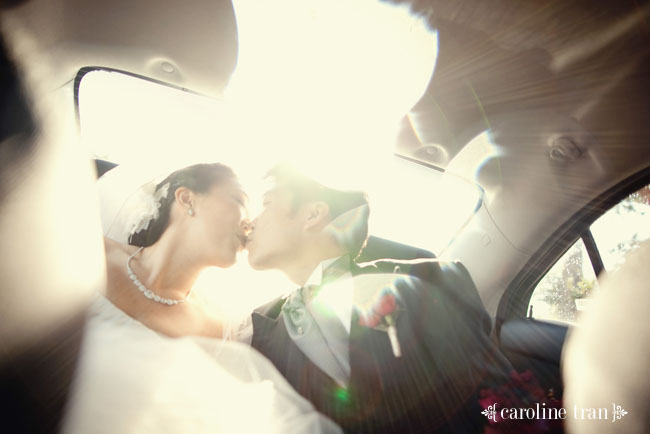 I love the light coming through the "limo".   Isn't it just amazing!  Oh what I would give for light like this all the time.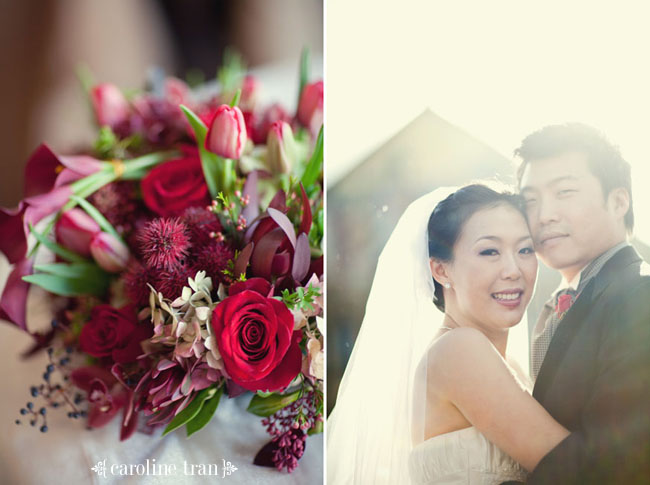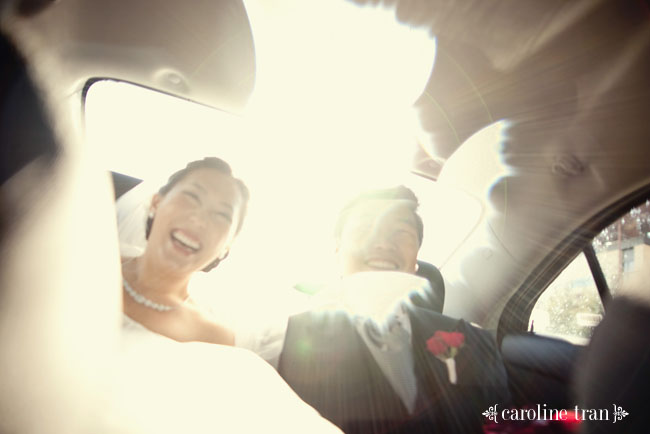 Julie and Andrew had a traditional Korean ceremony called a Paebeak.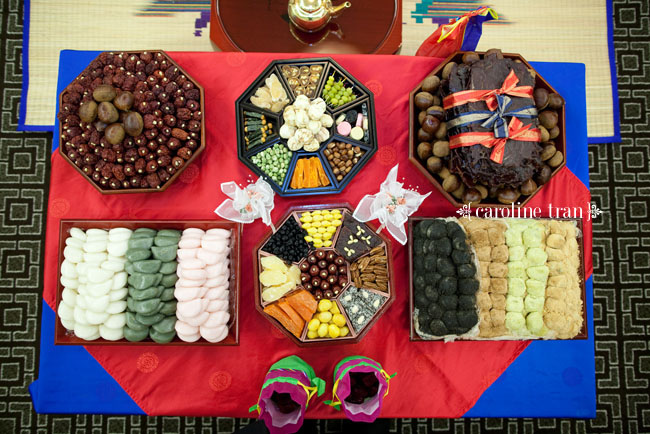 They dressed in their traditional attire called a hambok and bowed to their elders.  Their elders then threw walnuts & jujubees at them and how many they catch says how many daughters & sons they'll have.  I do think it's funny that the much larger (and easier to catch) walnuts symbolizes sons.  :)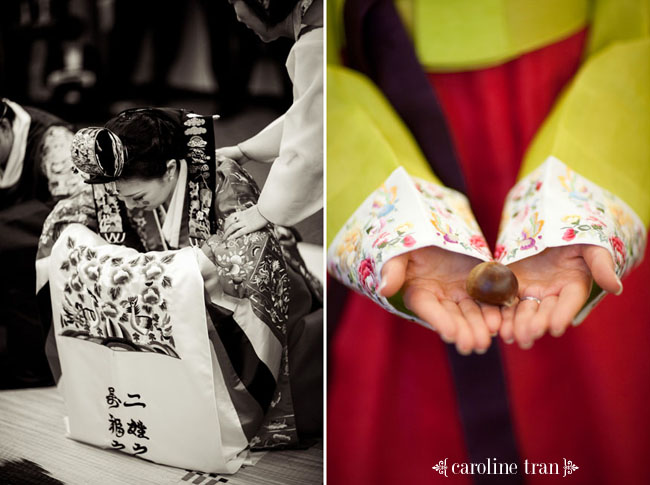 This next sequence cracked all of us up so hard…

So the story (narrated by the woman who was conducting this ceremony) goes a little something like this.  The first night together as husband and wife can be awkward, so they should share a drink to ease the nerves.  Then he pretends to remove her hat to symbolize him undressing her for the first time: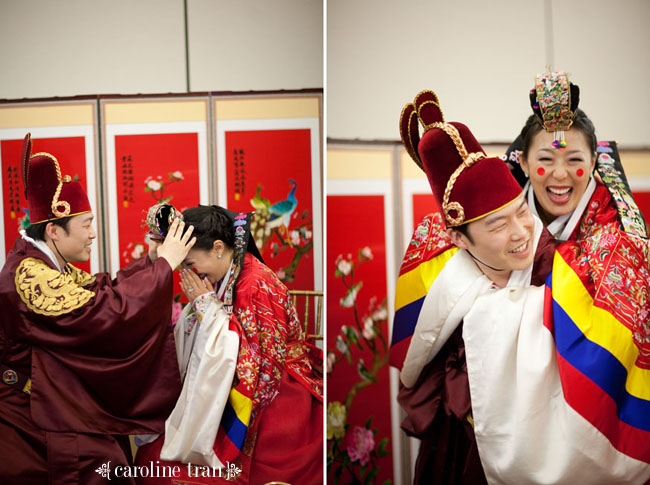 It was so cute & funny!  Then he gives her a piggyback ride to show that he can support her.  Super cute and fun!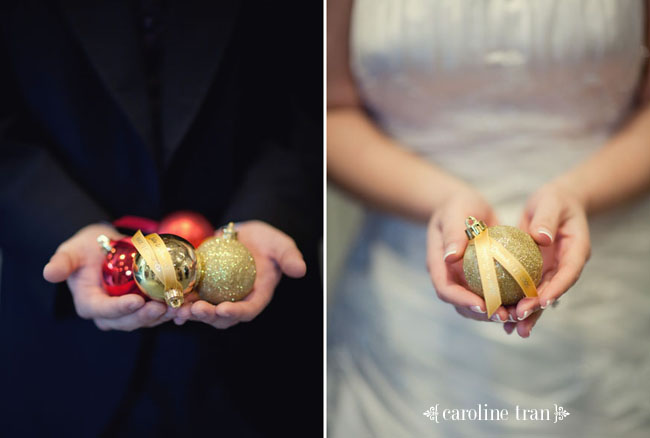 At the end of the night, guests were sent home with pretty ornaments.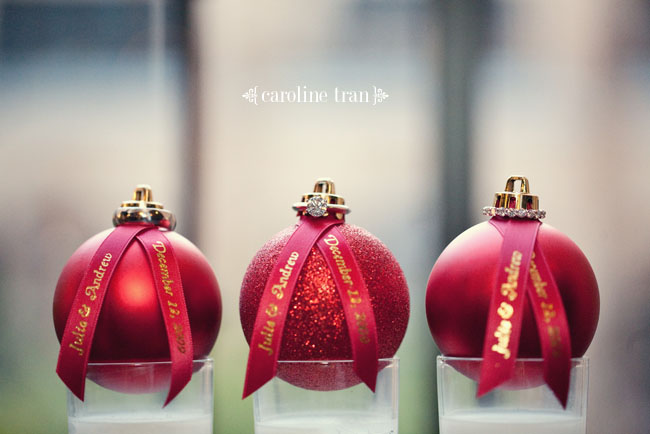 Congrats Julie & Andrew on a super cute & fun wedding!