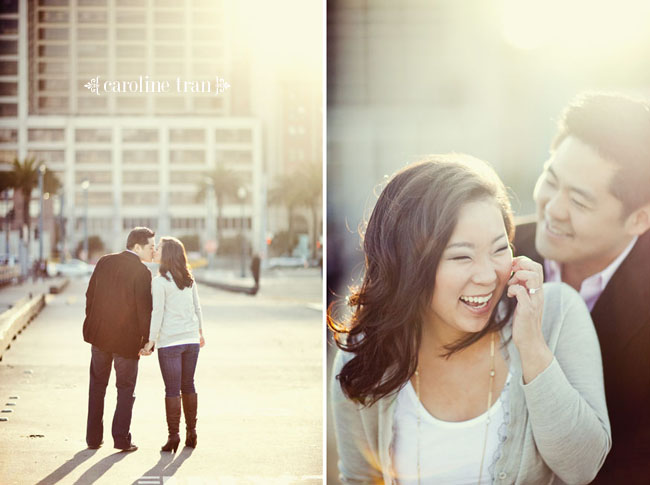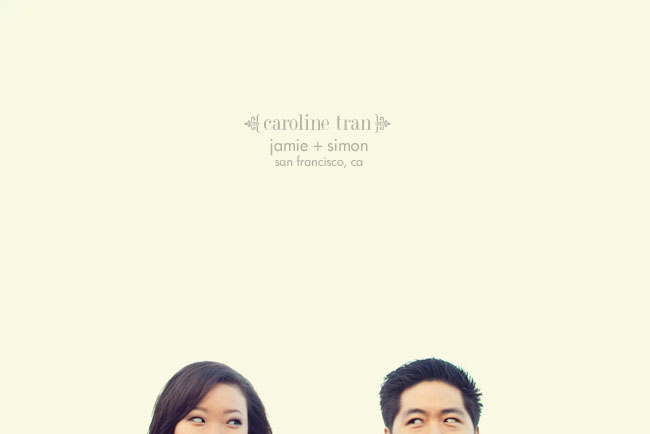 I have my blogs lined up for the next month, so stay tuned for some goodness!  This session was special to me for several reasons.  The first is that Jamie and Simon hired me without ever meeting me.  I don't even have the words to express the honor I feel to be trusted in documenting their love.  We had been corresponding through email and planned this whole shoot via email.  There was terrible rain in the forecast.  It had been raining for the past 10 days straight and was supposed to rain for another 2 days before taking a short break.  We decided to make the most of it by getting umbrellas and boots.  It then occurred to me that I may not have enough hands to hold an umbrella and change lenses.  I put out a request for some assistance and through the many requests I received, I saw a familiar name – a former student of mine!  She's attending college in San Francisco now and came out to help.  She brought along another former student of mine.  It was such an amazing feeling to see them all grown up.  So mature… like my colleagues now!  I can't believe how much they have grown – it then occurred to me that I have also grown.  I suck with words, but it was really cool having my former students come along on this shoot.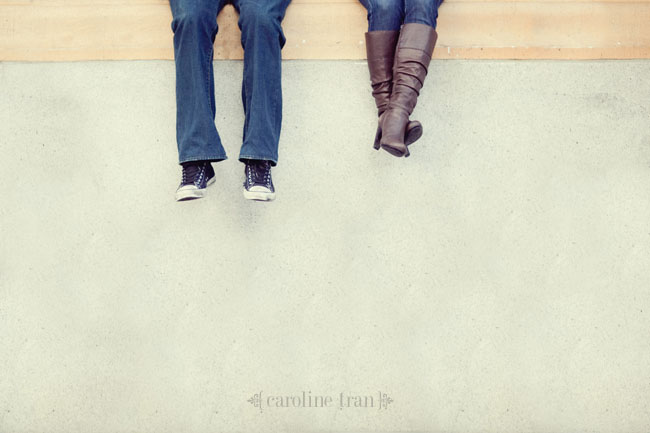 Jamie and Simon are super adorable.  From the moment they picked me up from my hotel, the conversation was non-stop.  I felt as if we've known each other all along!  We went to the shoot at the Ferry Building.  We figured if it rained, we would at least have an indoor backup.  Luckily, the clouds decided to part for the day!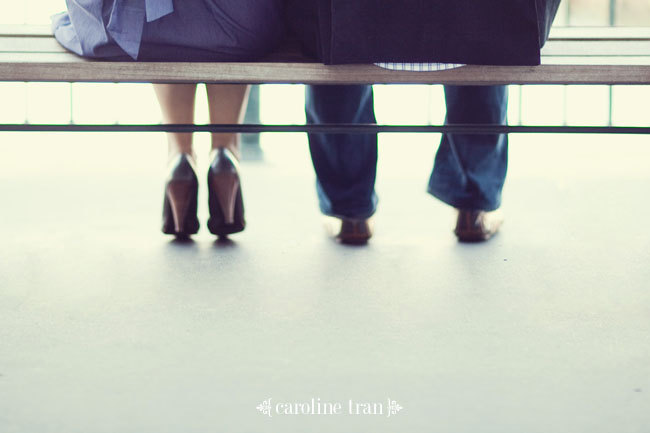 I love how much fun they have together and I love Jamie's laugh and smile.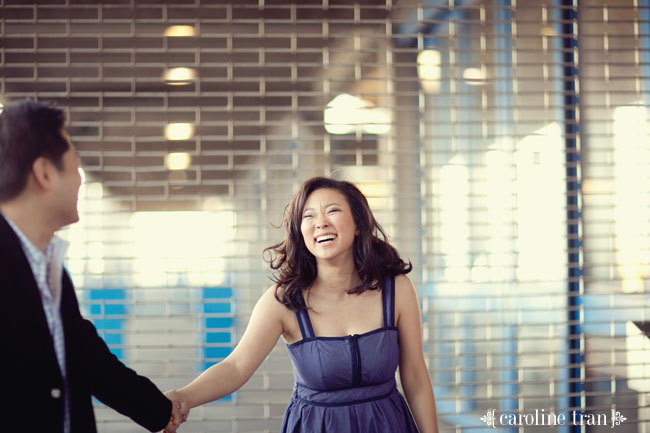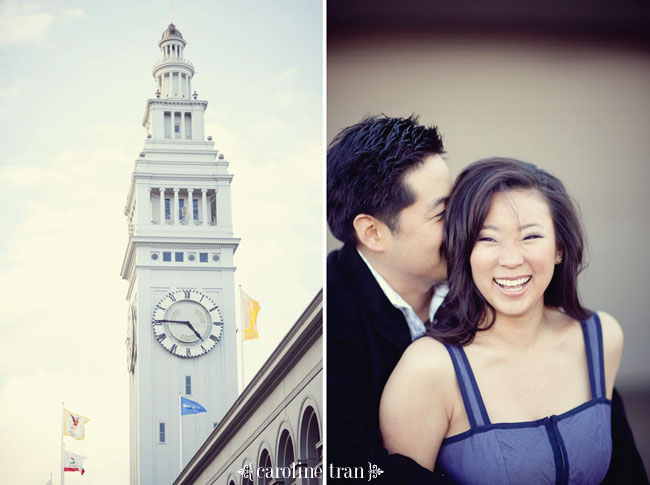 I'm so happy that the sun came out.  I know cloudy days give you perfect (aka safe) exposures, but you can do really interesting things with the sun.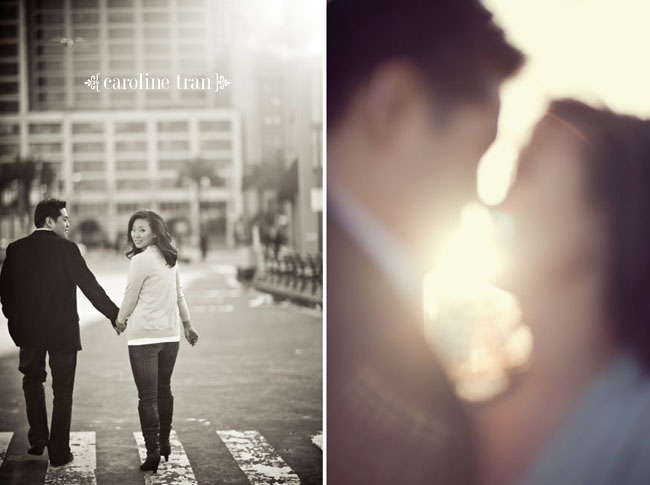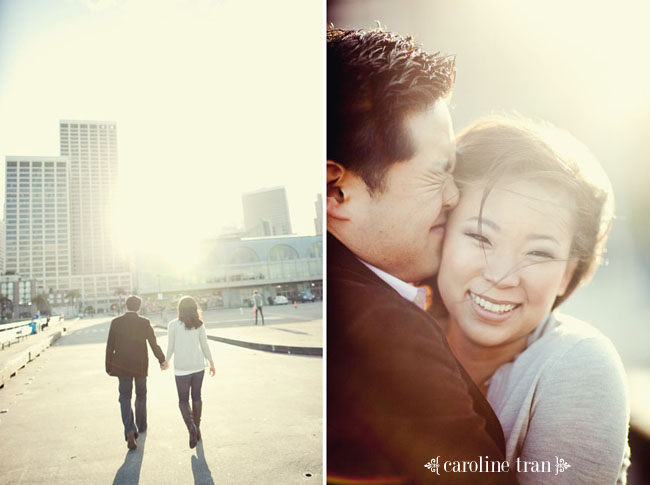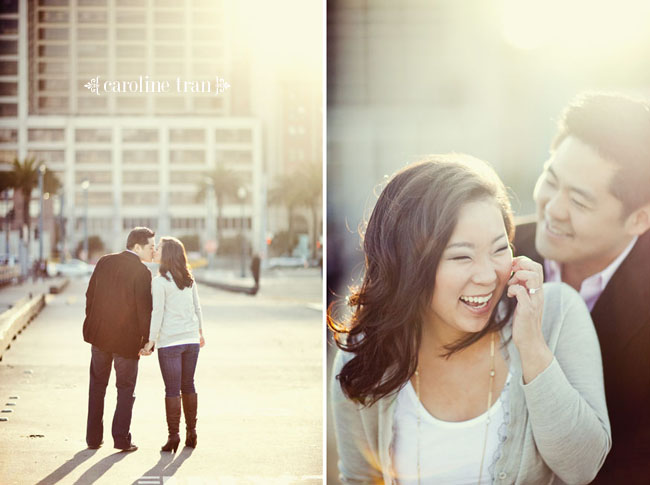 Jamie had went all over town looking for umbrellas, so even though it didn't rain, we had some fun with it… wait until you see the last image on here.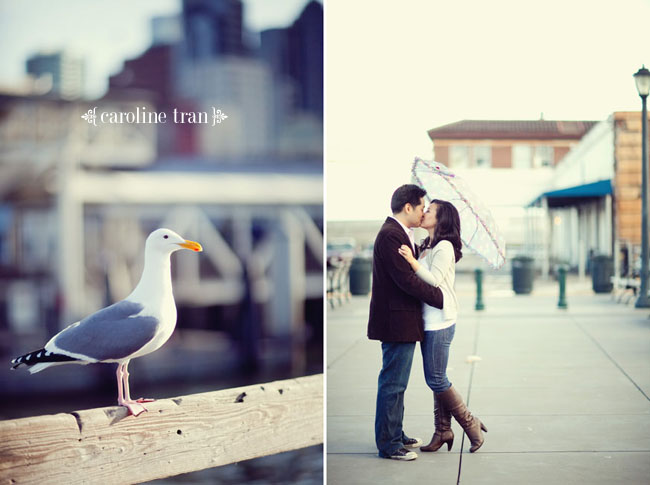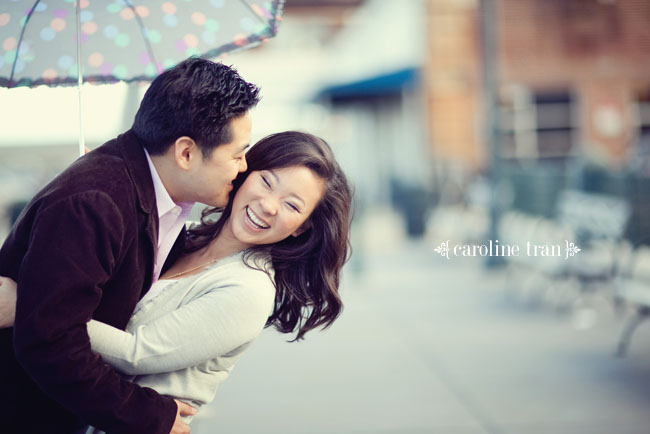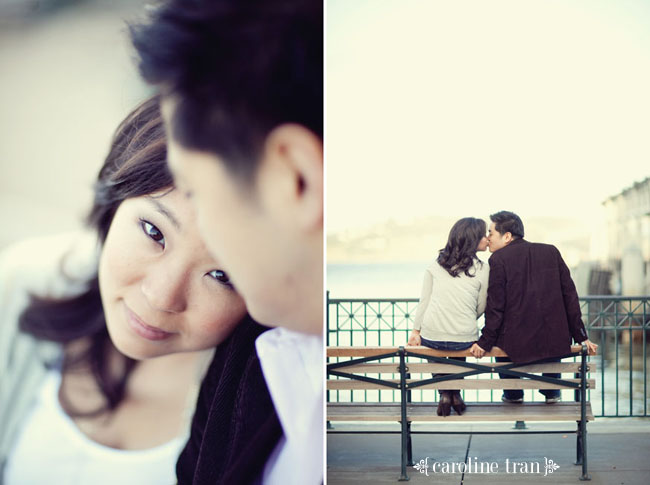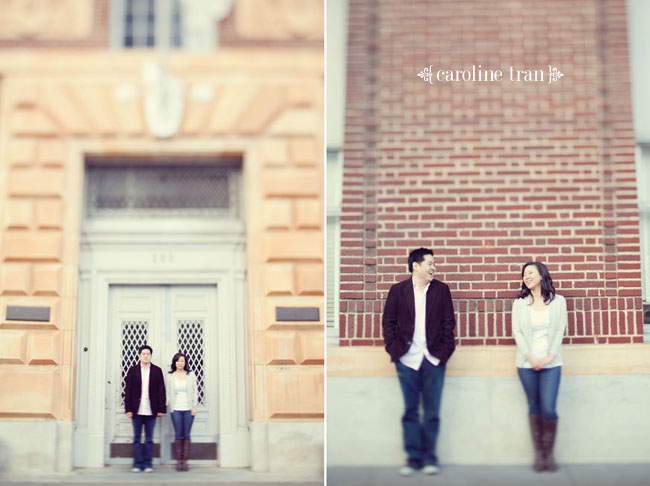 I just love San Francisco.  Such amazing light and beautiful scenes.  I found inspiration in every direction I looked.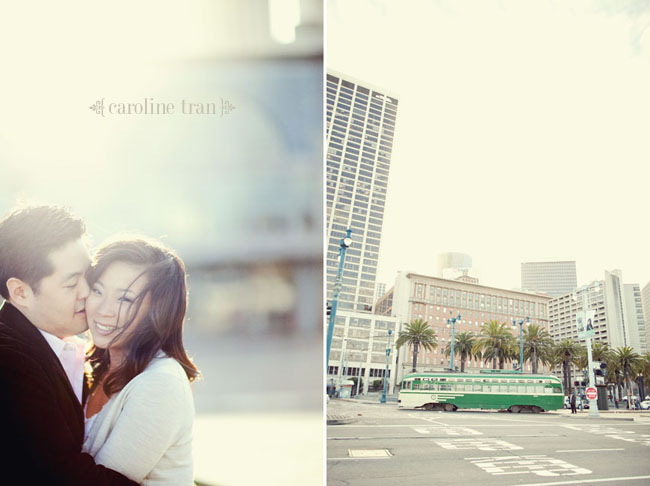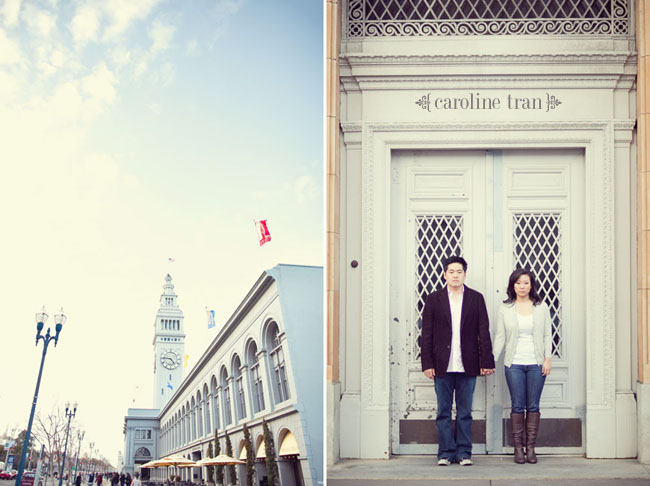 And one of my favorite shadow photos.  I giggled when I took this shot.  They look like jelly fish to me…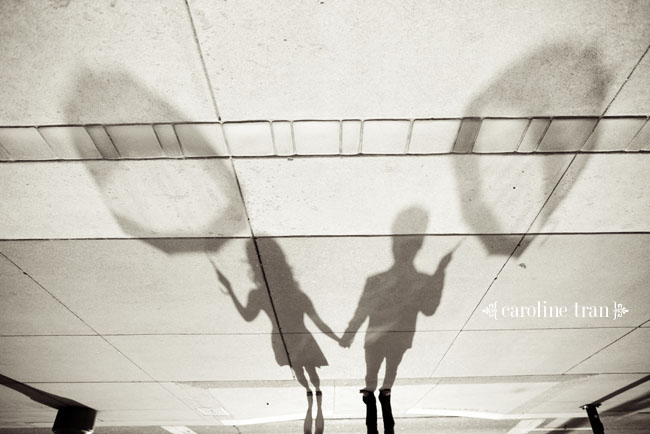 Can't wait for their San Francisco wedding in a few months!!