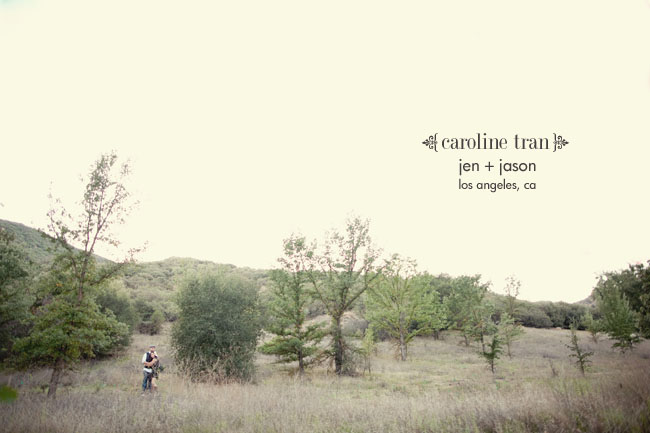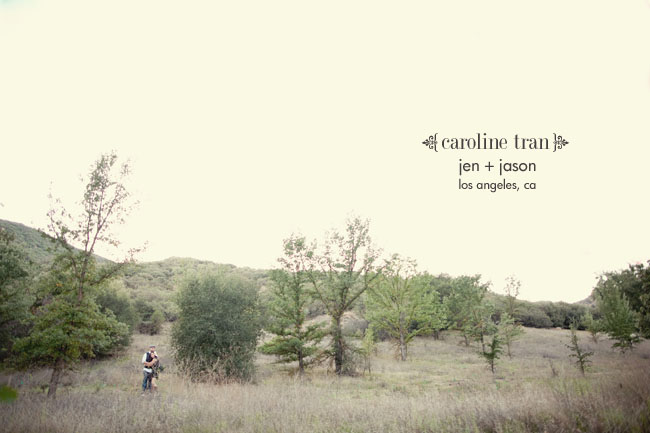 I'm sad that my Whistler trip has come to an end.  I'm probably flying home as you read this.  To brighten my day, ready for part 2 of Jen & Jason's awesome anniversary session?  Well if you haven't checked out part 1 yet, go check out their stylized vintage picnic photos first and read about the making of it on Green Wedding Shoes.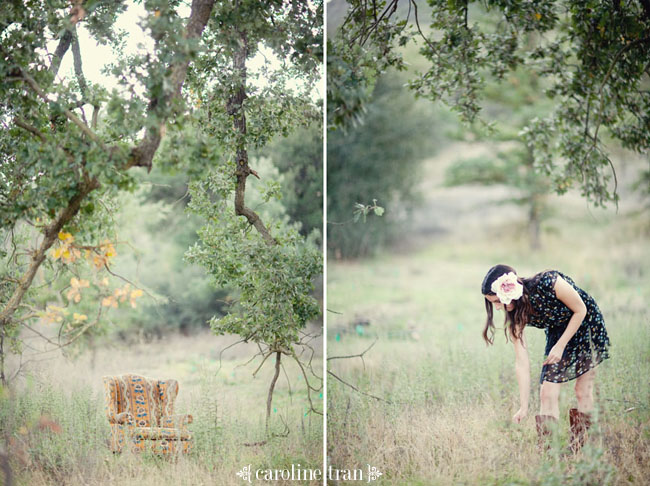 I love that photo of the lonely arm chair.  Isn't the color of the upholstery awesome?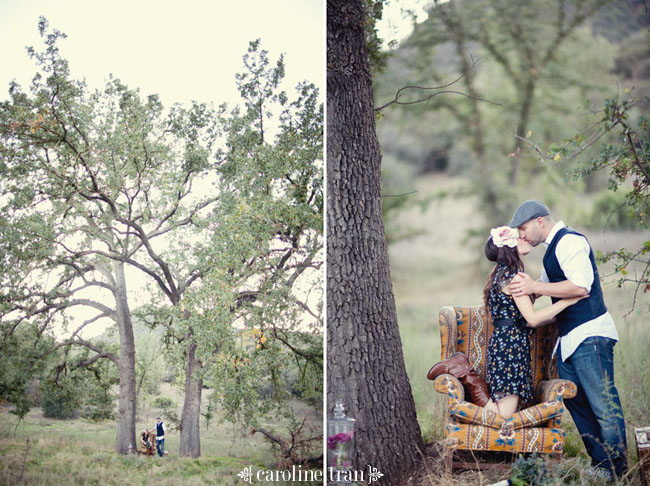 I have a thing for trees, especially cool symmetrical trees like above.  I'm a sucker for symmetry… and trees.  You can imagine how excited I was to have found those trees!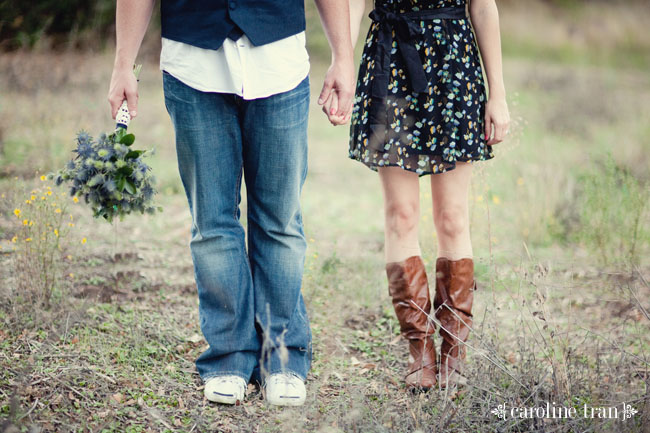 Jen's dress & boots were so cute!  It's SO important to wear something that you feel GREAT in to a shoot.  Your confidence will really shine through.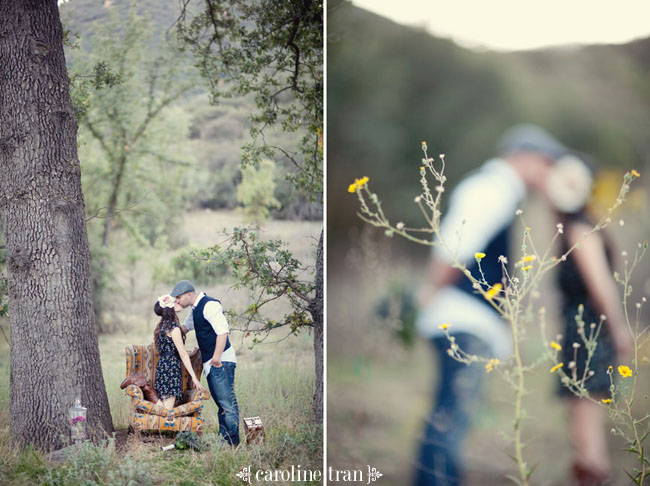 And this bouquet of blue thistle (is that what it is?) that Jen made for this part is to die for!  It's simple, organic, and charming!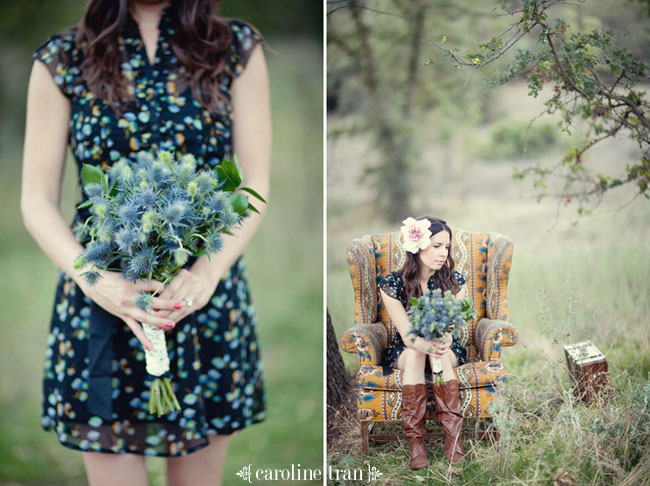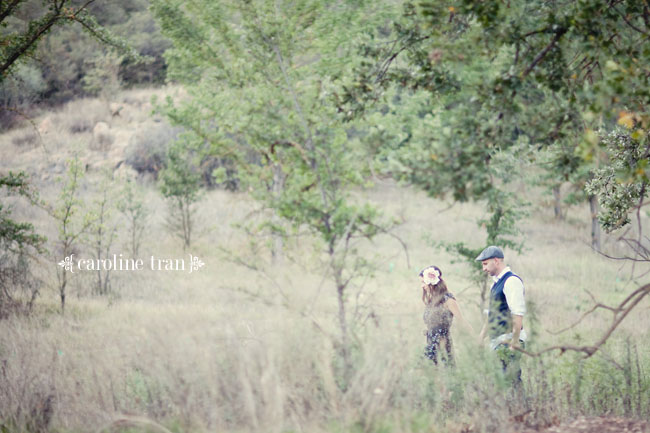 Doesn't Jen look fabulous??  Flawless hair & makeup by Fiore Beauty.  Even if you're going for a natural look, professional makeup will give you that perfect finish.  And one of my favorite parts of her look is that beautiful hair piece by Untamed Petals.  I love the oversized flower!  Amanda of Untamed Petals makes the most amazing hair pieces!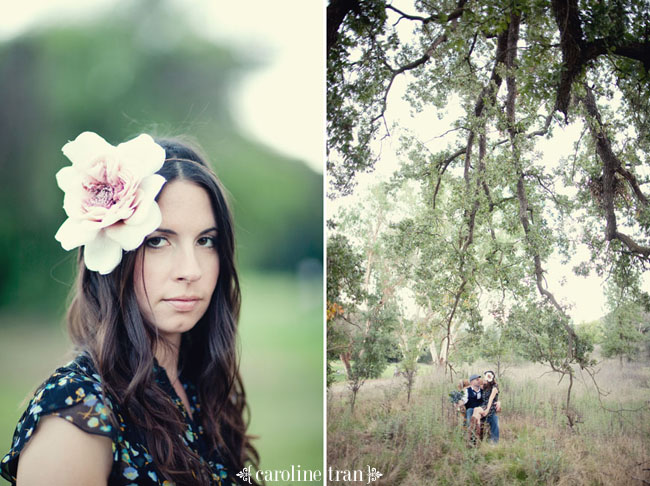 I'm so in love with Untamed Petal's hair pieces!!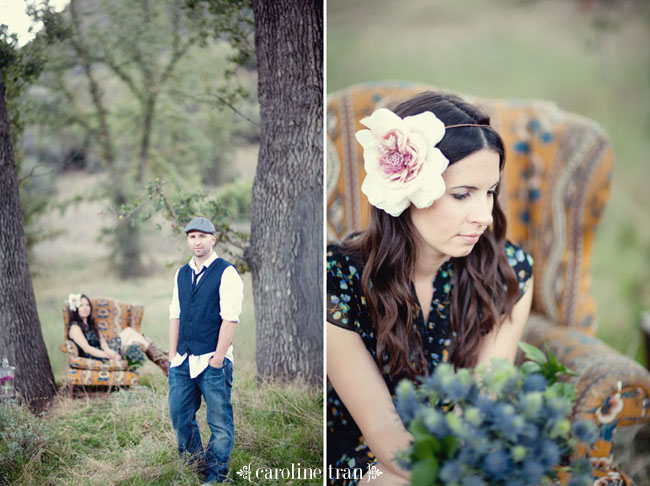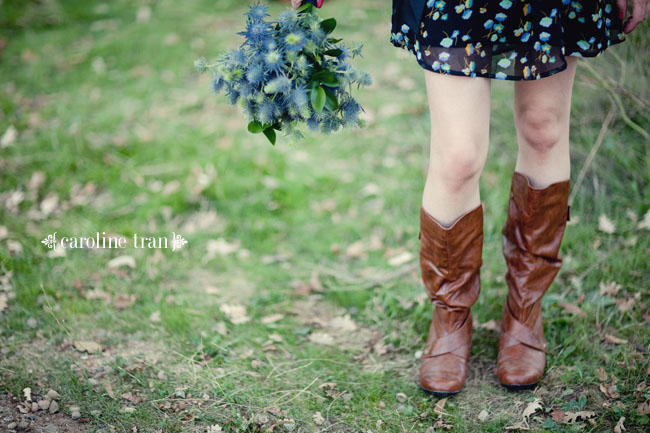 And I adore Jason's outfit!  Love the vest & hat.  Their outfits coordinate perfectly!  When planning your session, you don't want to match like twins, but you do want to coordinate your outfits to that they complement each other.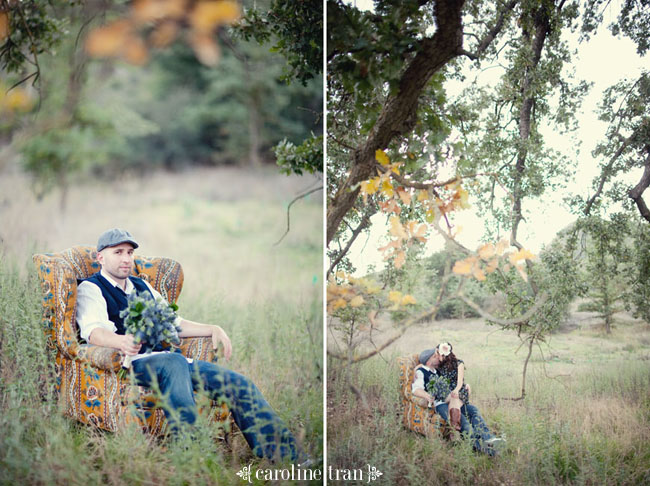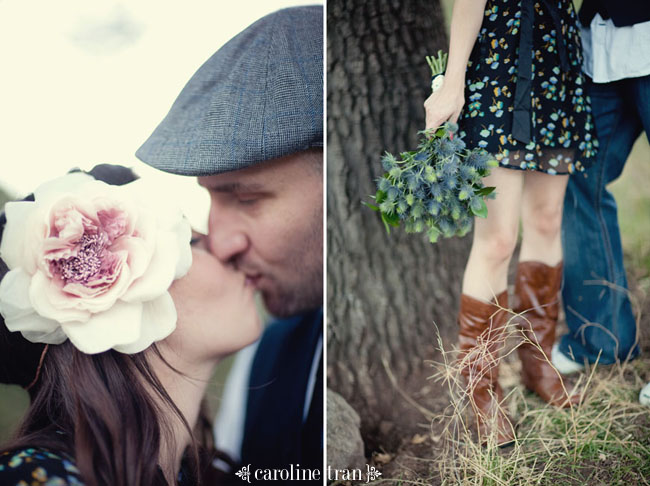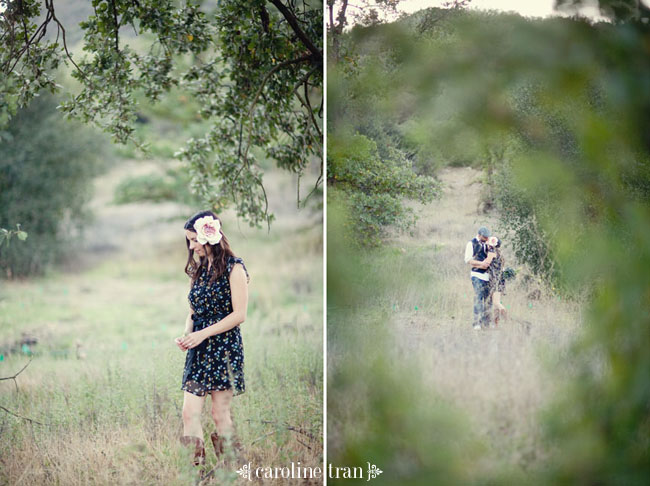 It's really cute watching them together.  Jason is so so sweet to her.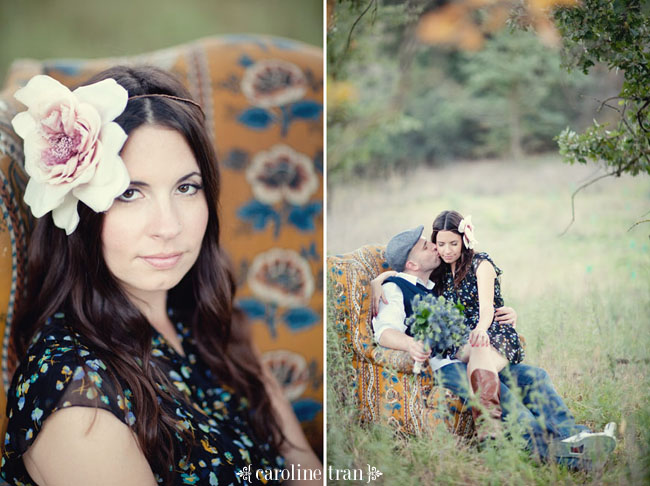 Jen couldn't decide what color balloon to go with, so she brought both a pink & a green.  Good thing she had 2 because after we took those last two shots with the pink balloon in part 1, it hit a tree branch and popped.  It was loud!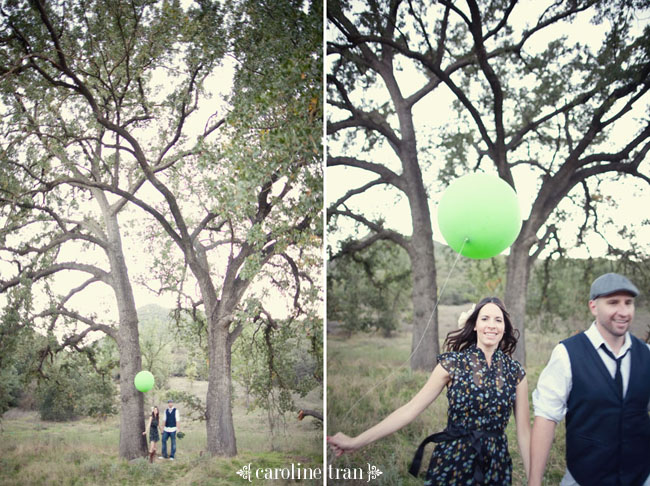 Then Jason busted out his guitar.  I love it when a guy plays an instrument… and girls too!  I just love hearing live music.  Makes me wish I didn't quit piano lessons back in high school.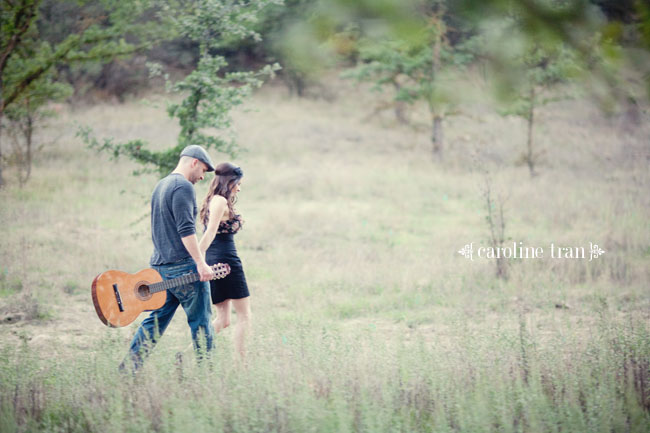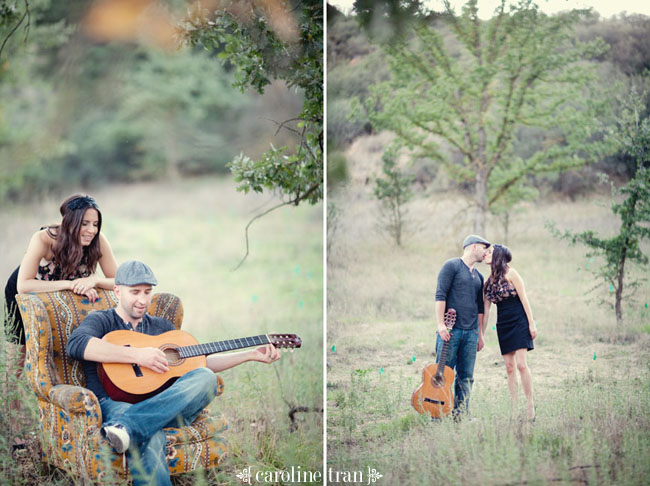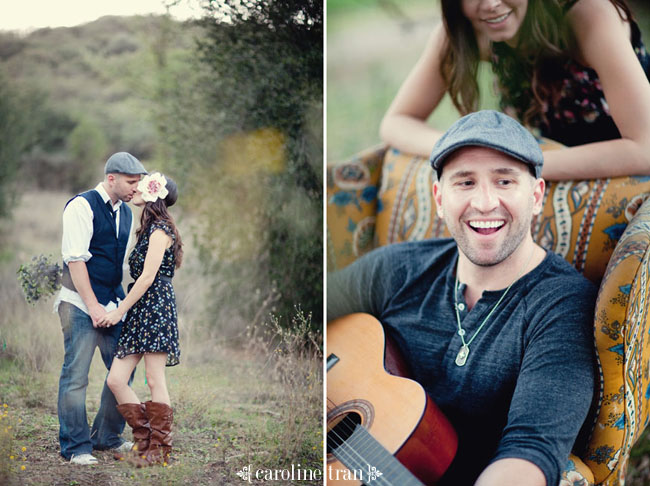 I really enjoyed watching them interact together.  They really adore each other so much and share so many laughs together.
And another gorgeous bouquet Jen put together!  I love how organic they look.  And another gorgeous headpiece by Untamed Petals!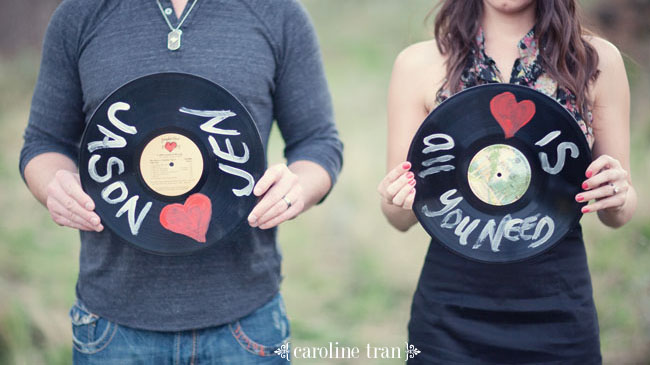 That's right, love is all you need!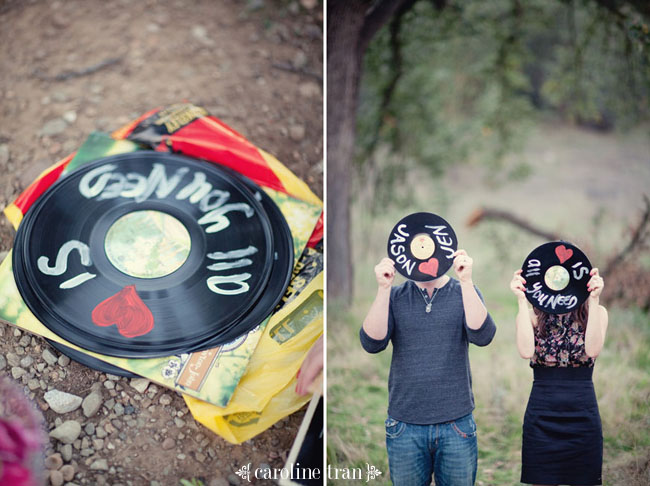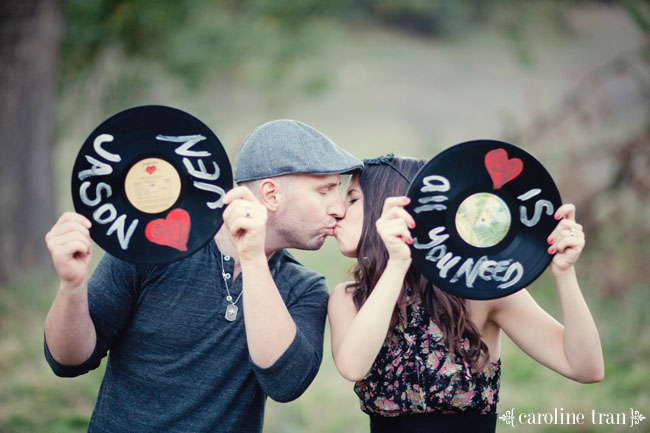 I love the messages she wrote on these vinyls.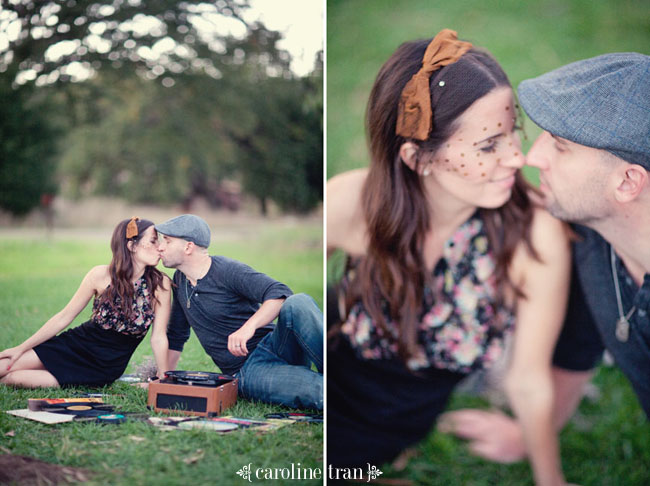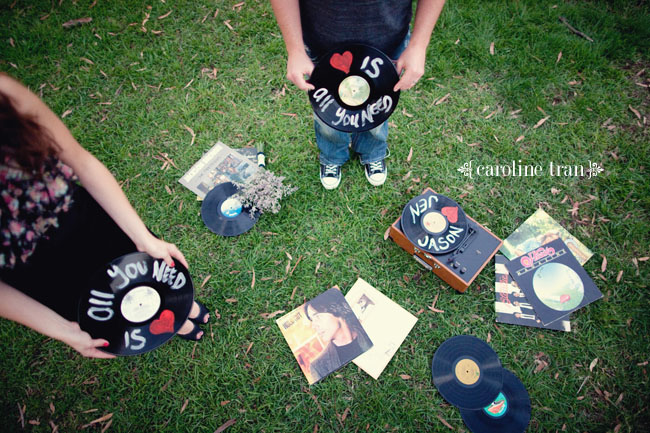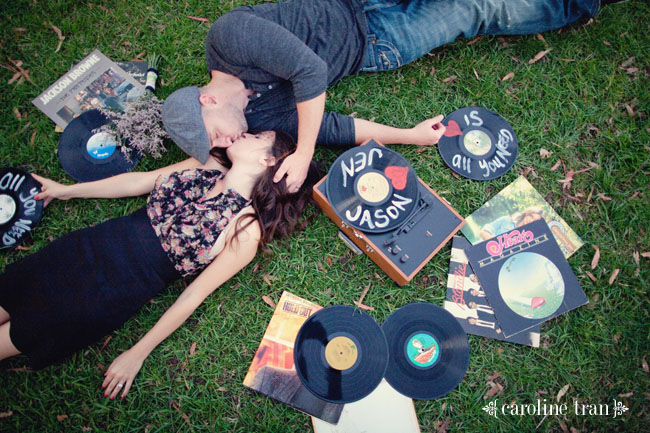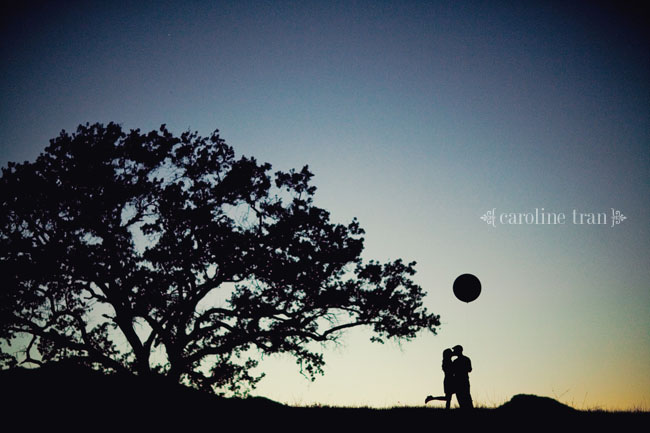 You have to stop by Green Wedding Shoes next (if you haven't already) to read Jen's perspective & her process of putting this all together!
So what do you think?  Love this stylized photo session?  Well, you could have your very own stylized shoot!  Jen & I will be giving away one stylized photo shoot!  Details will be announced tomorrow, so start dreaming about what you would want your shoot to look like!