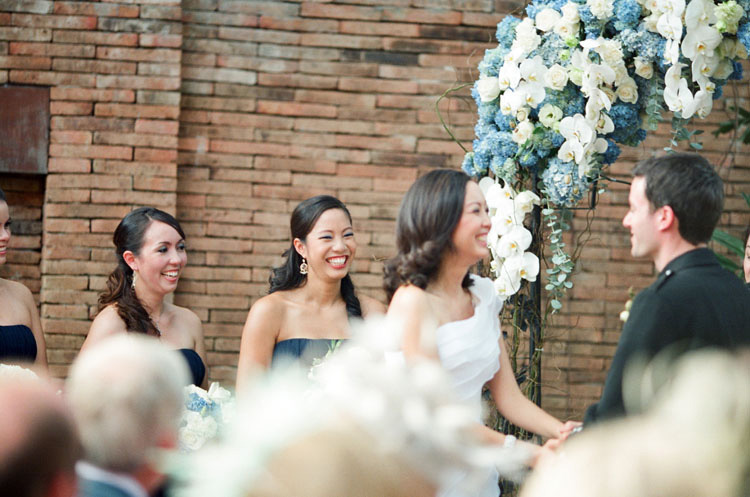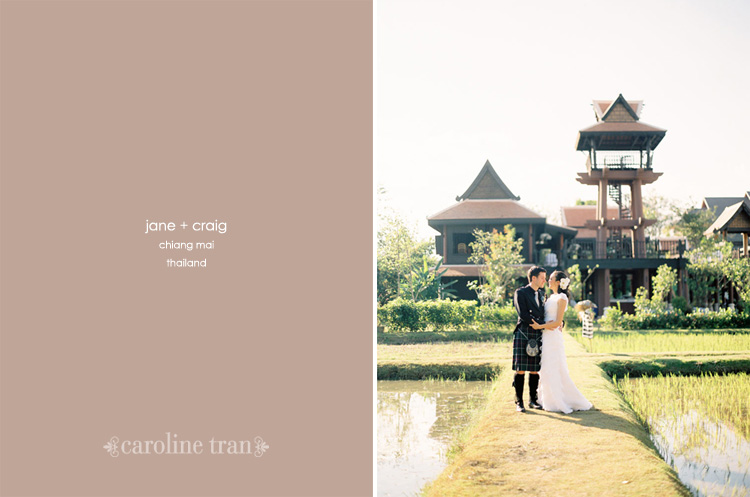 Did you see this beautiful Scottish/Thai wedding featured on Junebug Weddings earlier this week?  Make sure you go read their full story and see more photos there!  I'll just a few (okay, a lot) of my favorites here too.  You may remember my trip to Thailand a couple months ago.  It was an amazing experience!  Jane & Craig planned an incredible destination wedding… they could seriously start up a travel agency.   Jane and Craig met in Mexico while they both worked there, they then moved to the US together, and then to China.  While planning their wedding (from China), they wanted a way to celebrate not only their two cultures, but also all the other cultures they experienced together.  They chose the beautiful Siripanna Villa Resort in Chiang Mai, Jane's hometown.  Many people flew in from Scotland, USA, and Mexico to celebrate with them, so they planned an entire week of activities, including elephant rides!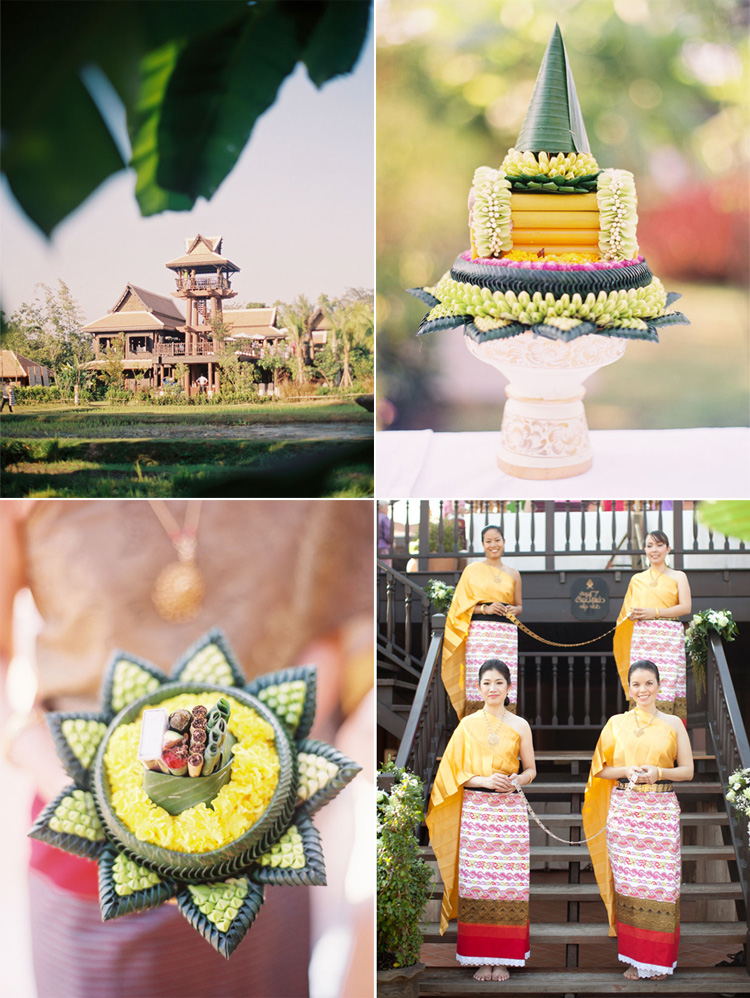 My favorite part to shoot was their Thai ceremony.  It was my first time shooting a northern Thai ceremony, and it was stunning.  Above, you see her bridesmaids as the "gatekeeper".  Craig & his family has to bribe them in order to get past the gold & silver "gate".  I was swooning over all the beautiful colors!  Jane wanted her guests to have the full experience, so she hired a tailor to dress all her guests in traditional clothing.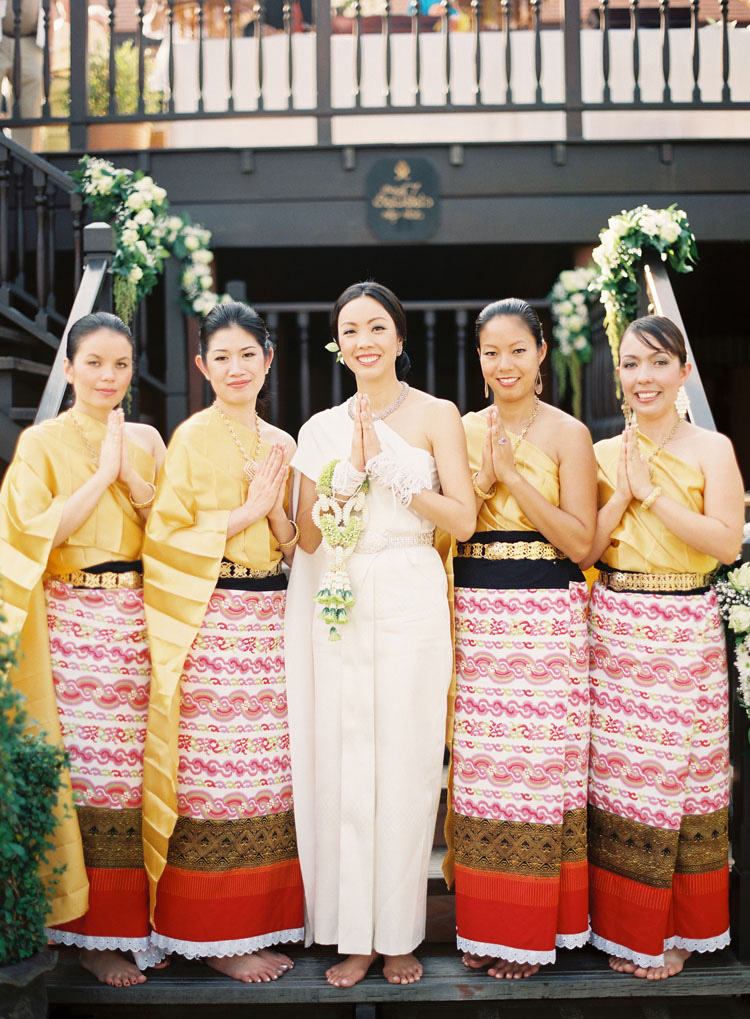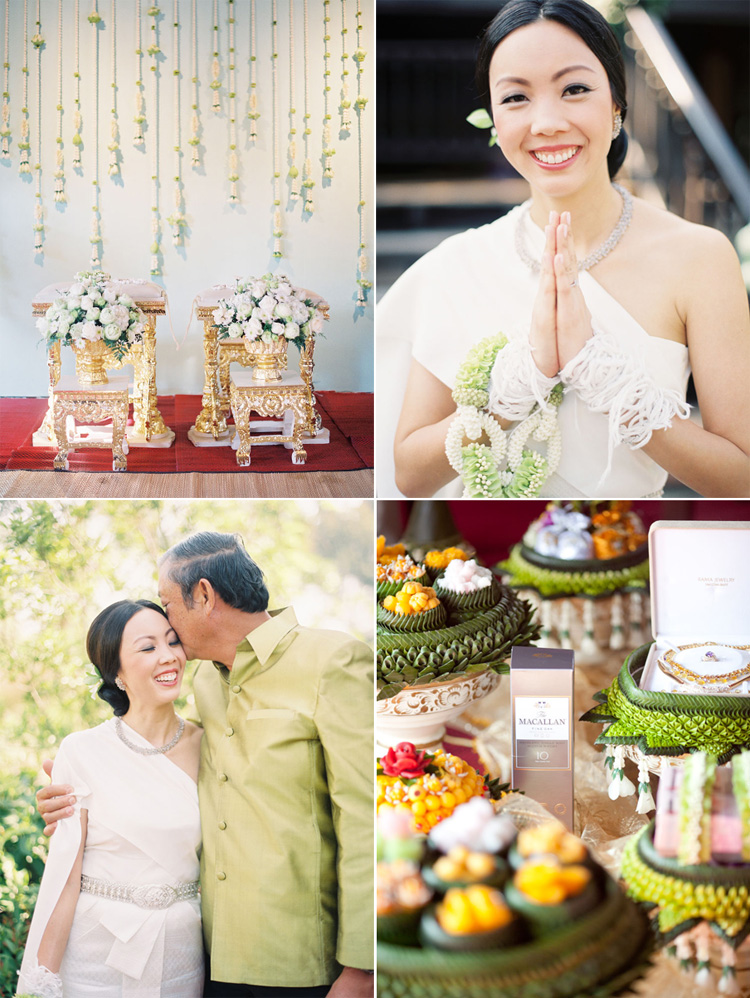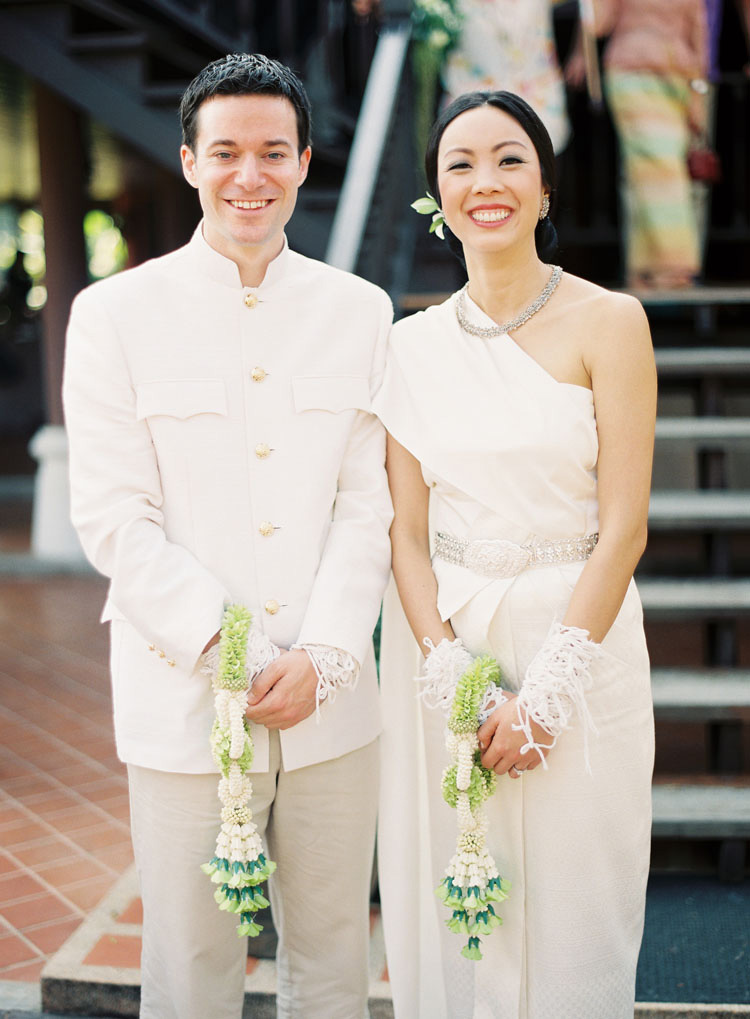 For lunch, they set up a food market – including a live fruit carving demo.  Check out this intricate design they did on the spot: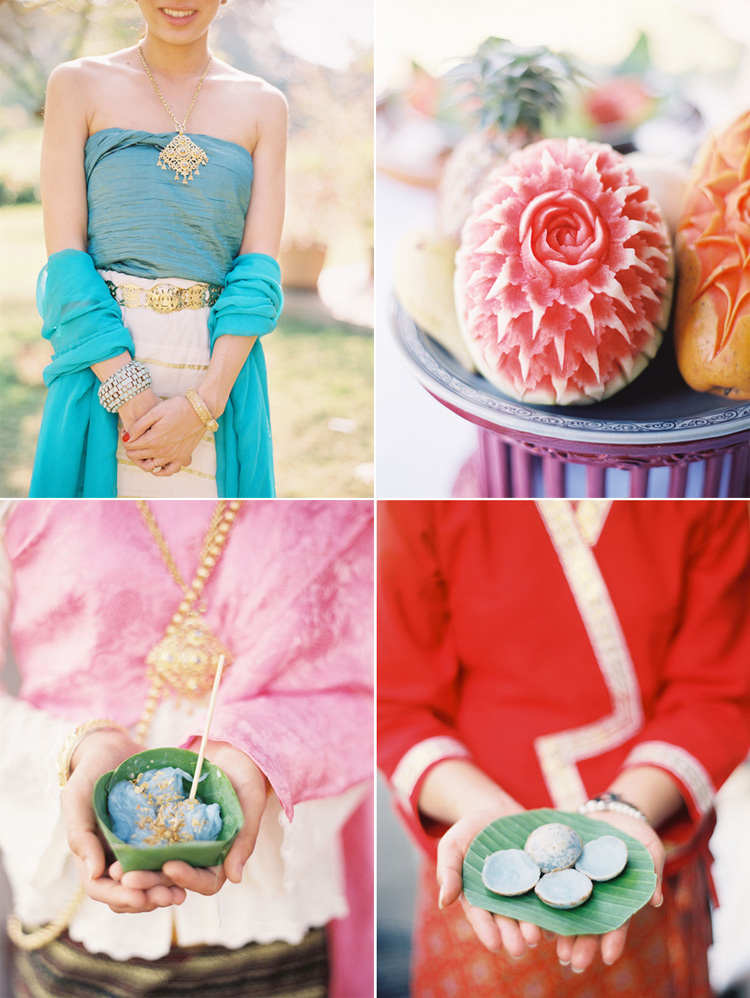 And they had live cooking demos… so delicious!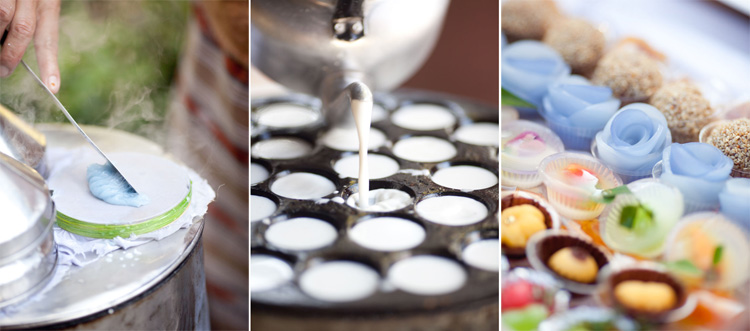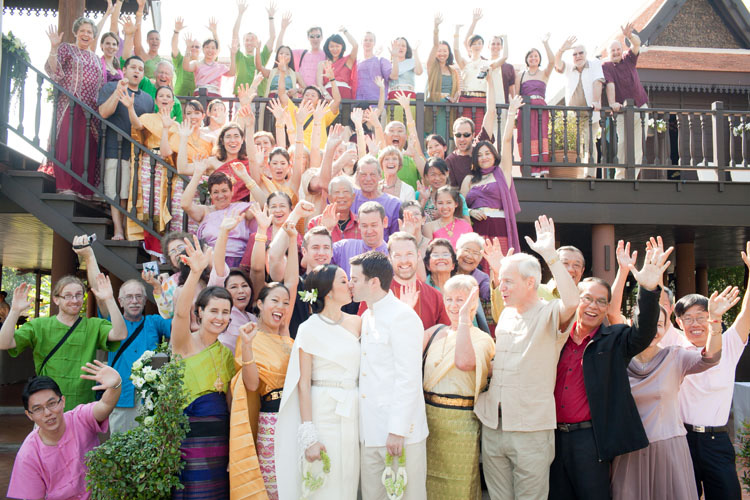 The wedding mascot was an elephant holding a thistle – the elephant representing Thailand and the thistle for Scotland.  The best part?  Jane's mom painted this for them!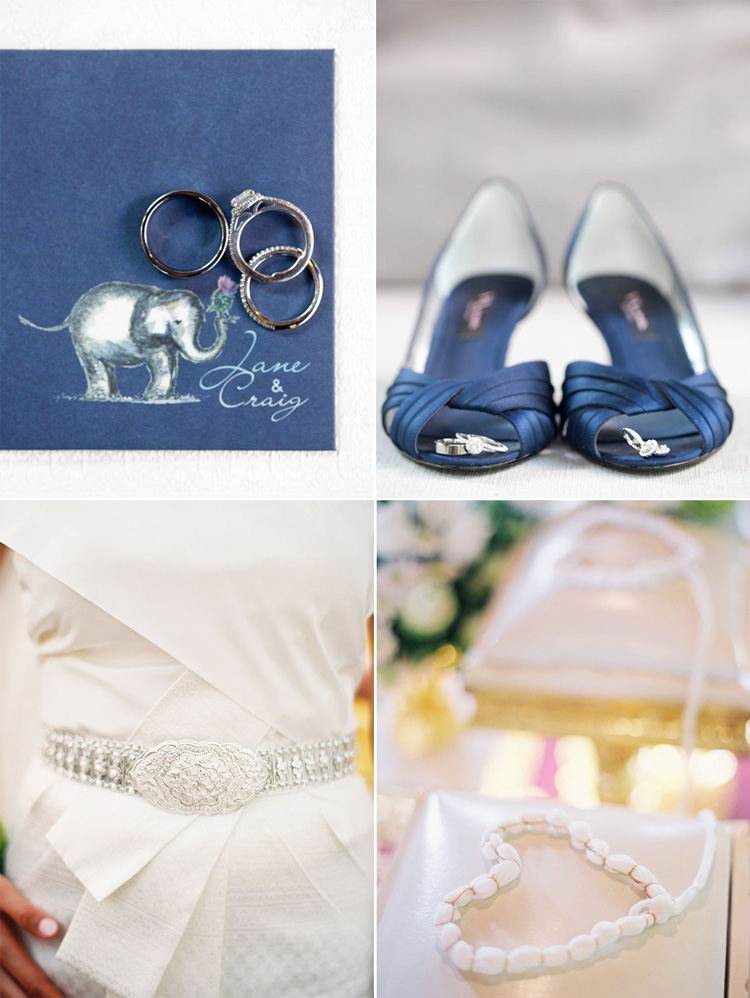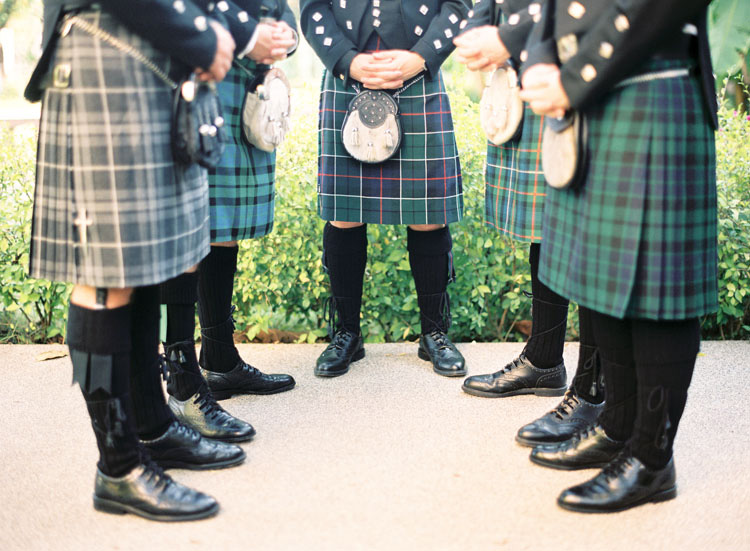 All but one of Craig's groomsmen flew in from Scotland and brought their own kilts.  Poor guys were all sweating!  "This is the first time I'm wearing sunglasses with my kilt," says a groomsman.  I didn't know but the pattern of the plaid represents your lineage… it's your family's pattern.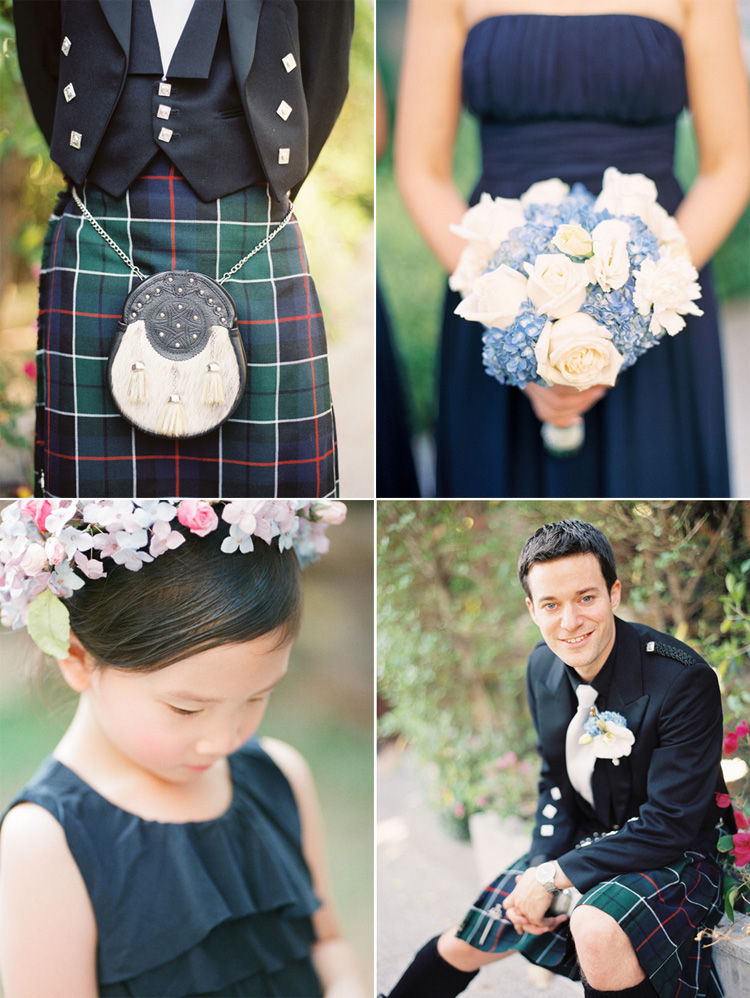 And I love how many of his aunts wore fascinators!  It's a tradition for them!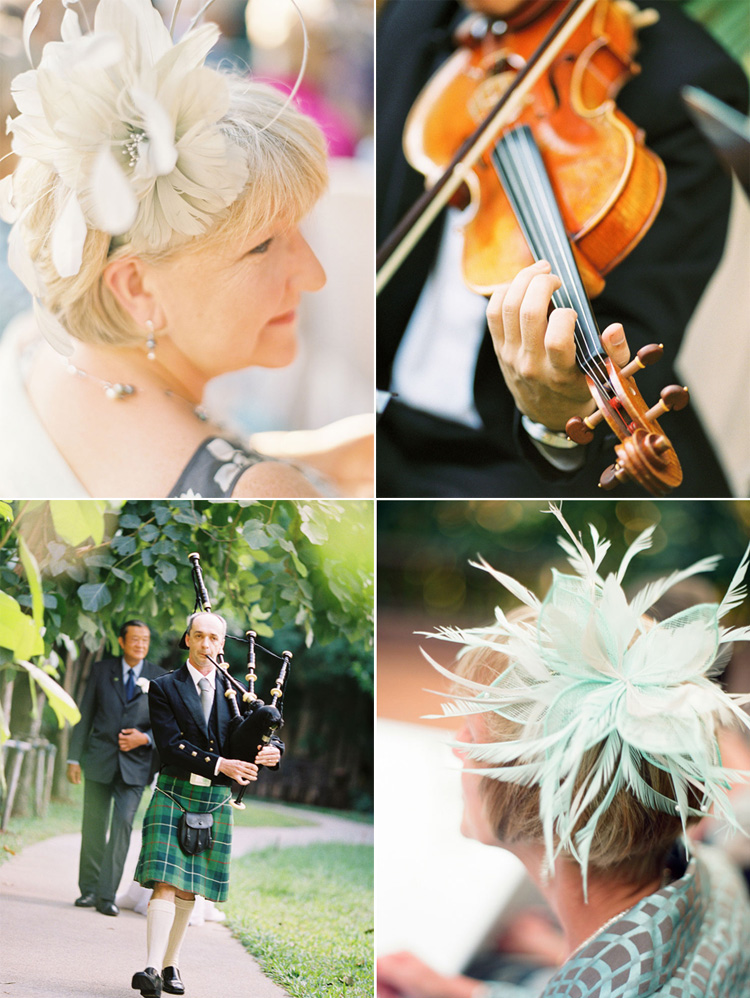 And can you believe they found a Scotsman in Chiang Mai to play the bagpipe?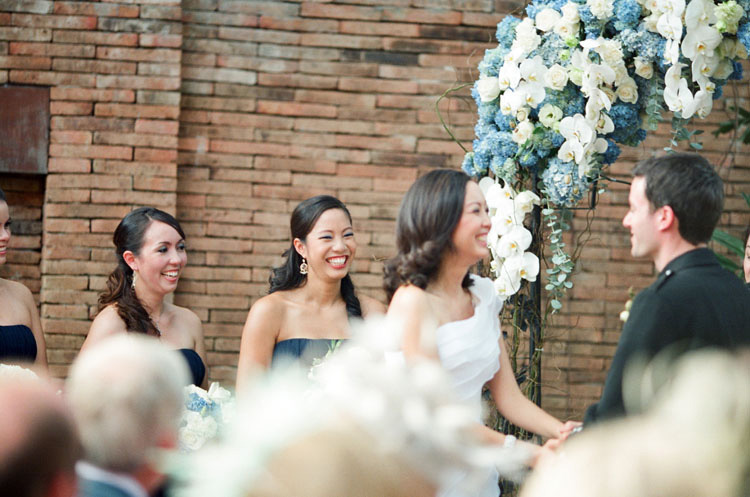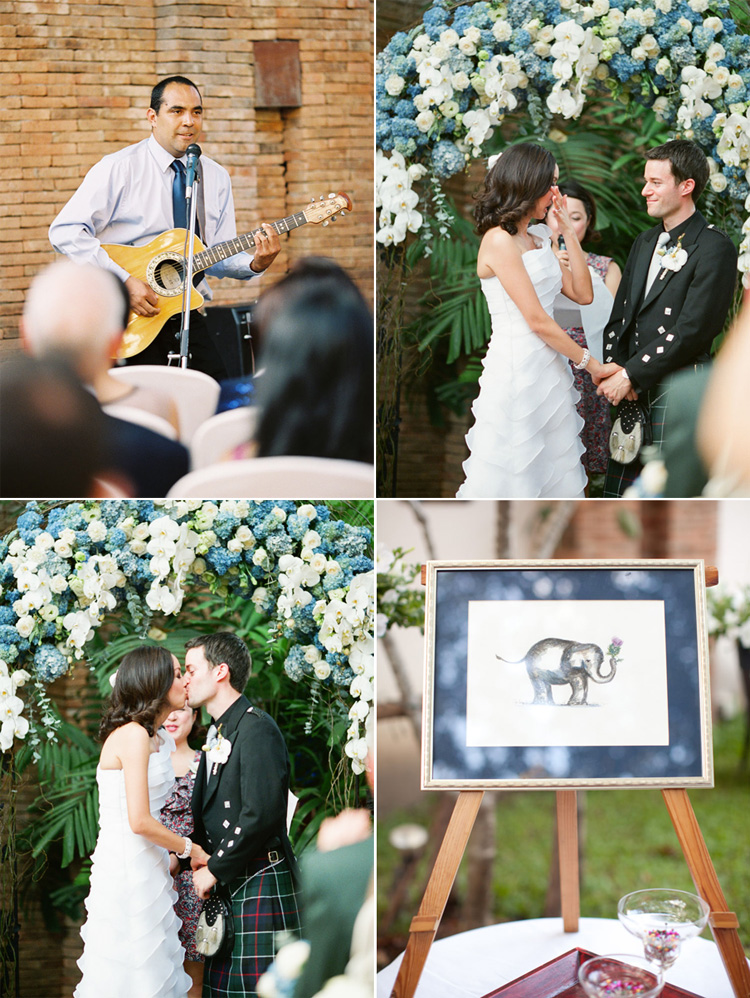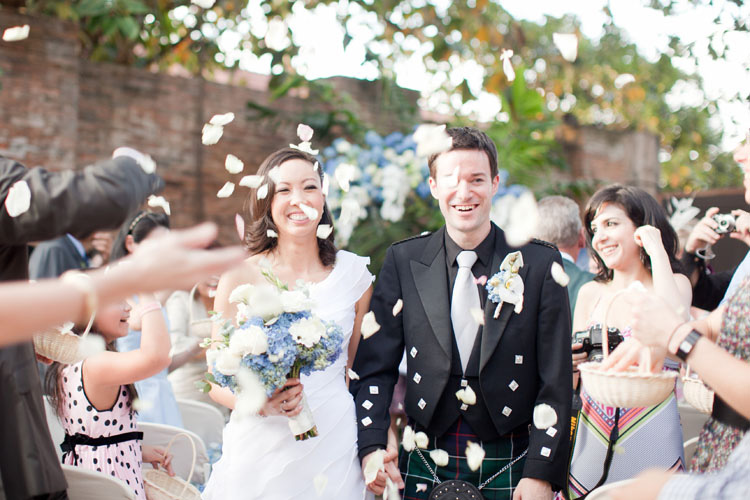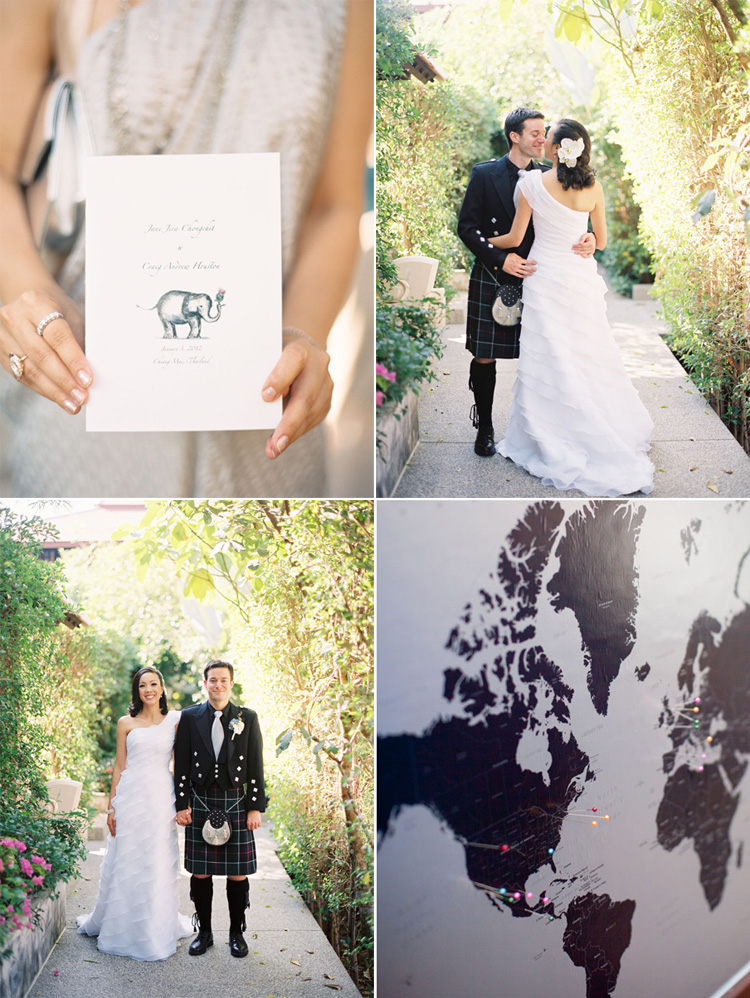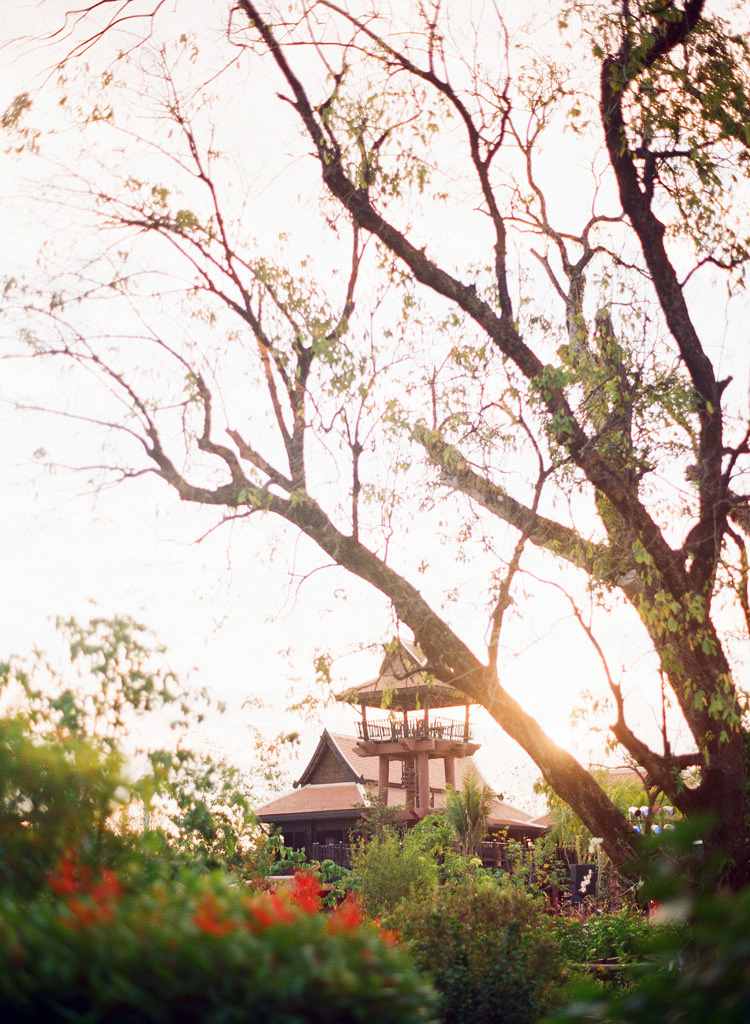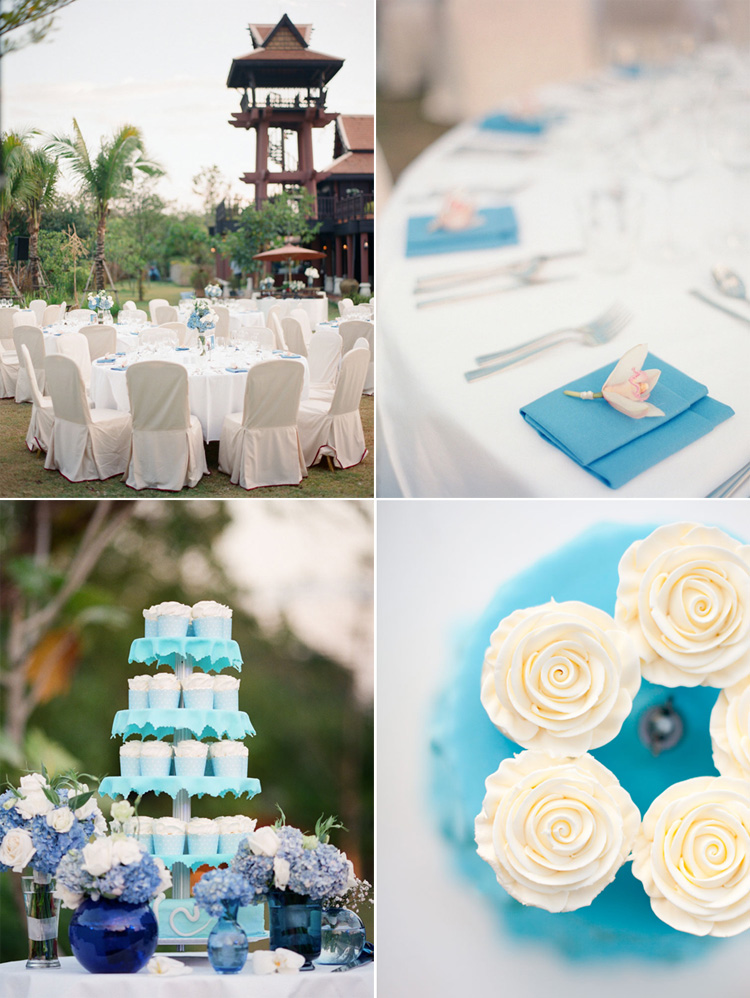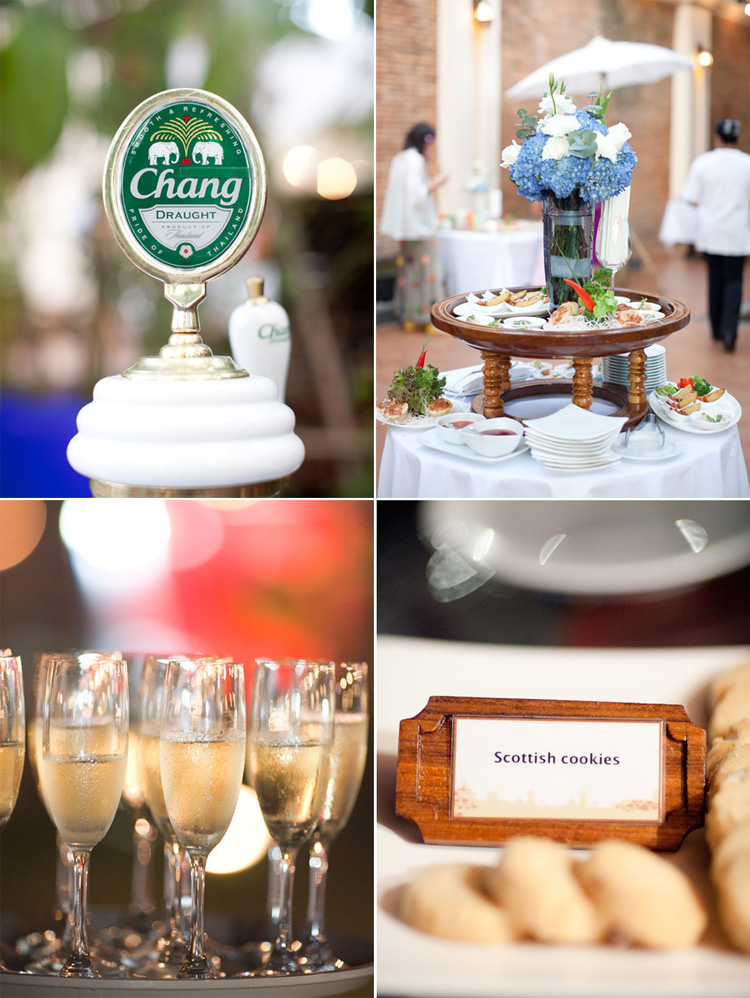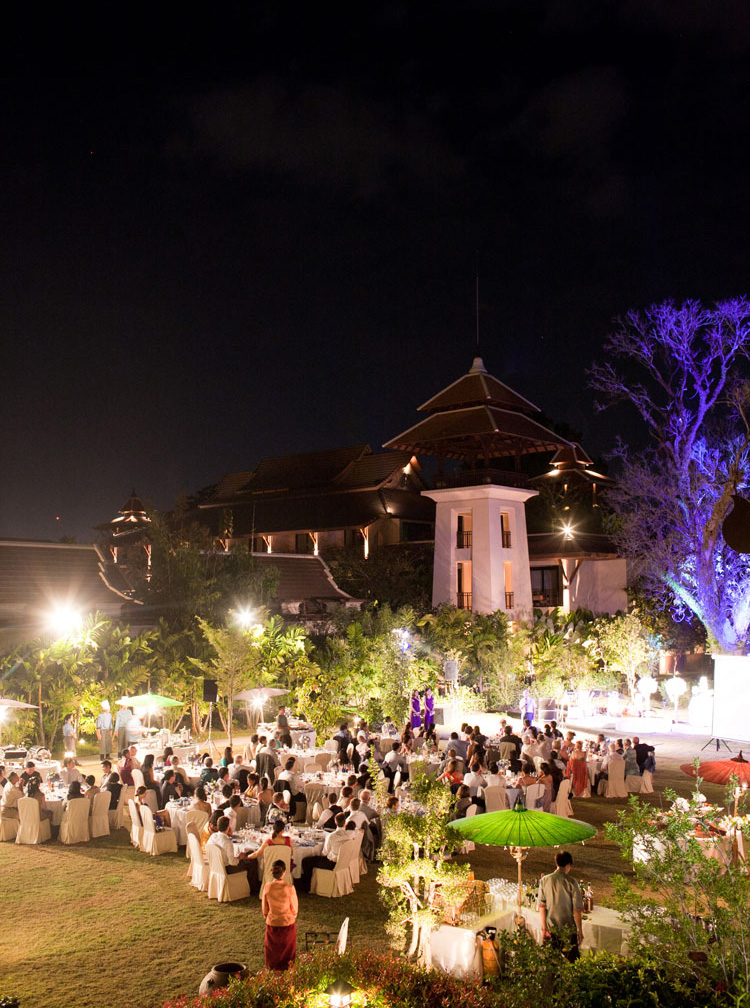 And another favorite moment was lighting the Thai lanterns.
I am so fortunate to have been able to document this for such an amazing couple.  It was truly an experience of a lifetime for everyone!