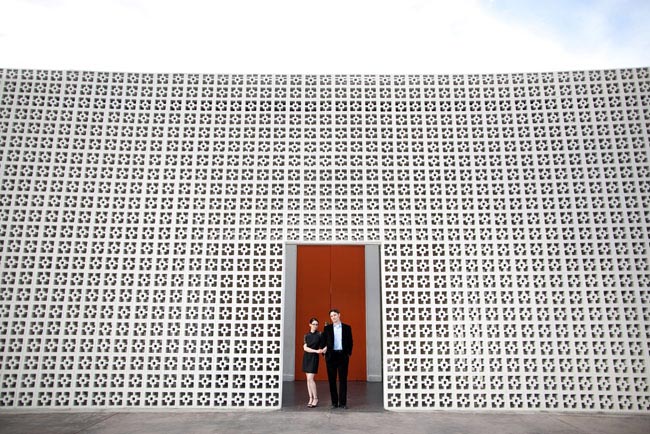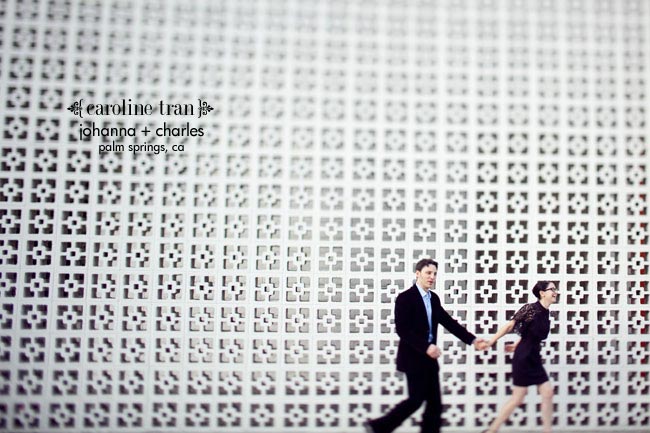 This is totally long overdue.  Johanna & Charles had an amazing destination wedding in Palm Springs last year.  40-50 of their closest friends and family drove/flew out and spent an entire weekend with them.  They rented out an entire resort! (more on that in the next post)  Jonathan and I had the luxury of staying there too and what an awesome experience it was to have the entire resort to your party.  We drove in on a Friday for their rehearsal dinner at Mister Parker, at The Parker Hotel.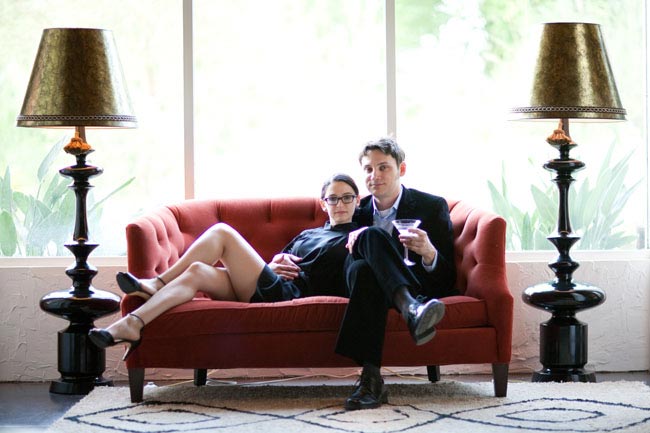 We started off with some portraits before guests arrived.  One of their favorite things to do is to lounge at the bar with a martini, so what a better way to kick off the day.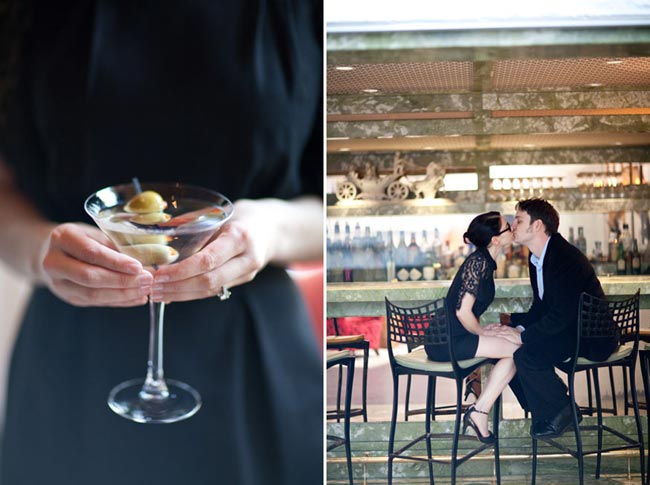 I just love the decor at The Parker.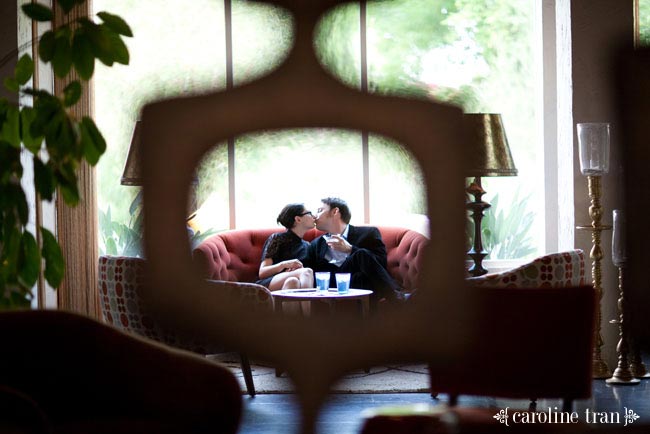 And I love her glasses.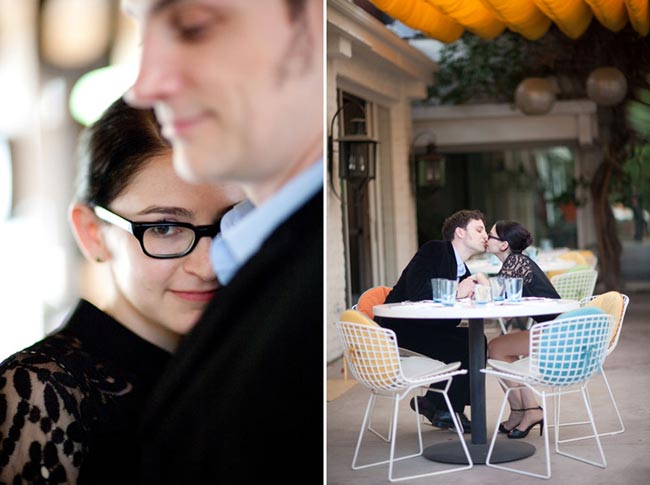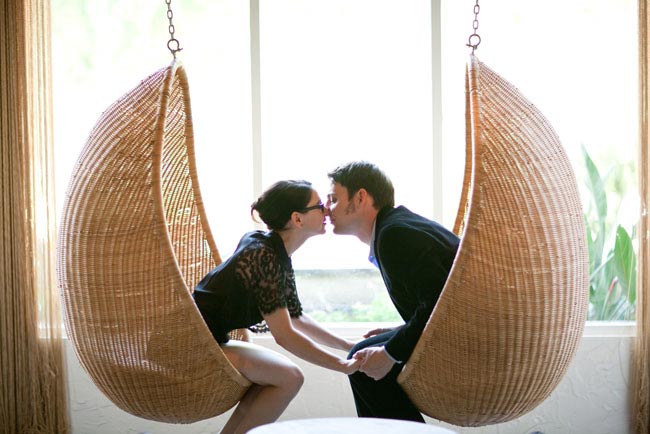 There's pretty much eye candy every direction you look.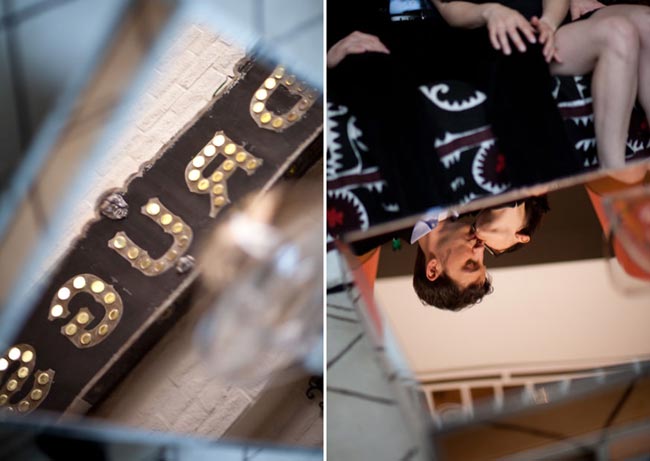 Johanna is just so adorable.  I love how playful they are, but also how hot she can be too.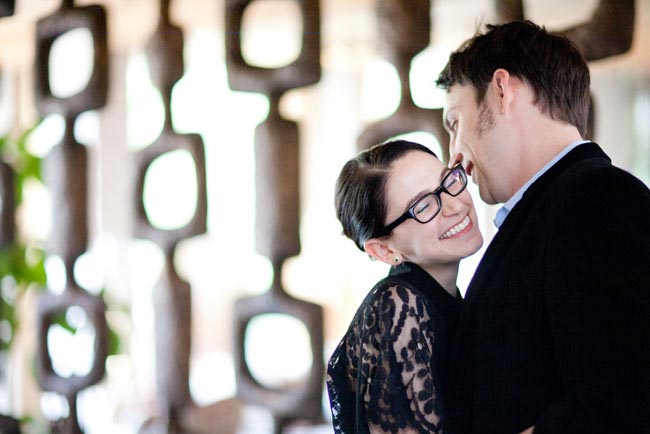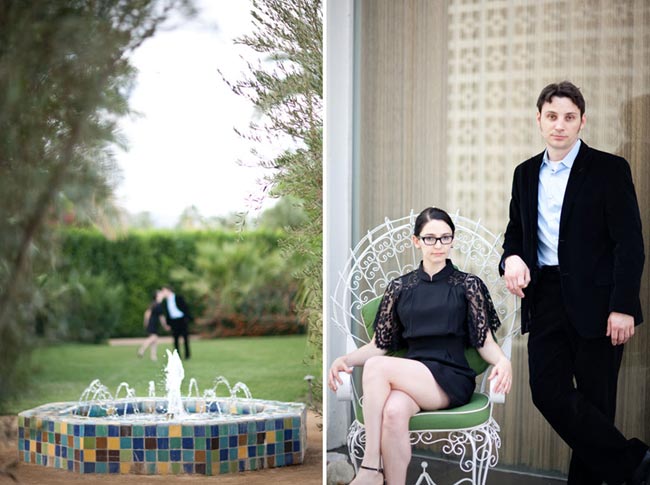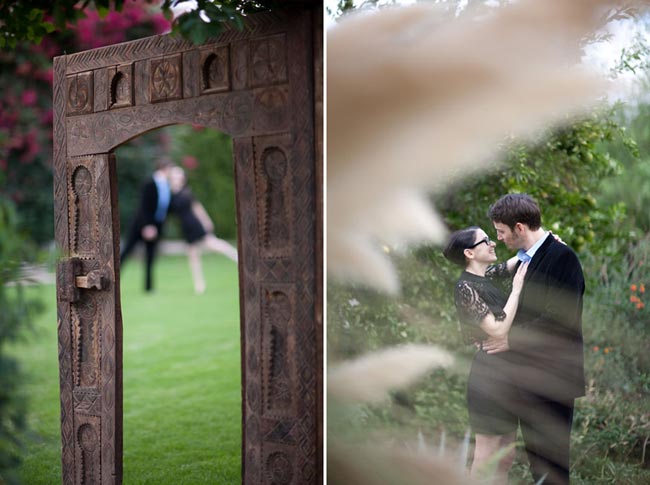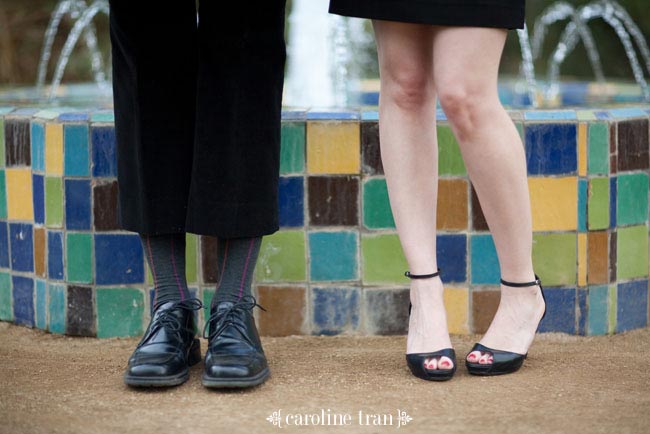 We also ran into the desert for a few shots.  Can't be in Palm Springs and not soak in the hot desert, right?  Actually, the weather was nice.  It was fall after all.  And if I remember correctly, it was chilly at night.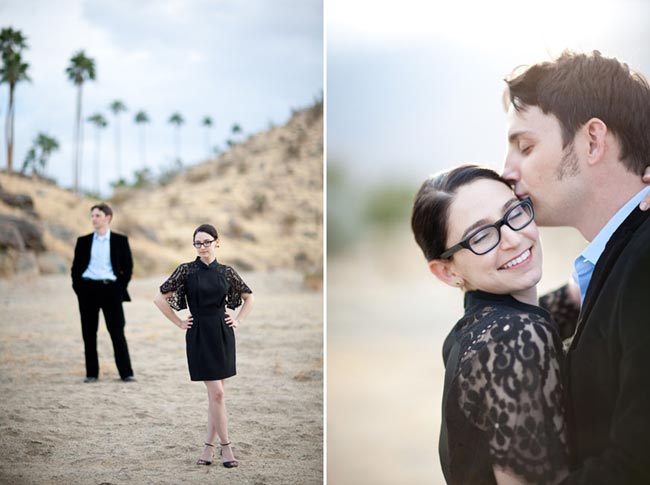 I don't know why I like this next photo.  Something about her carefree spirit wandering and him, though with reservations, still trusting and following.  That's the same for the opening image too.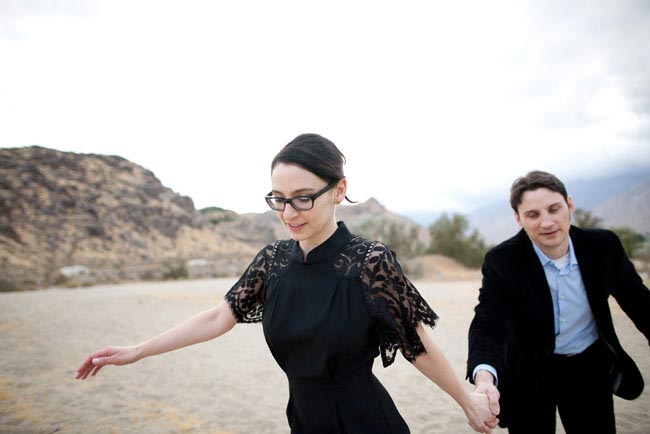 And the very iconic front doors of The Parker: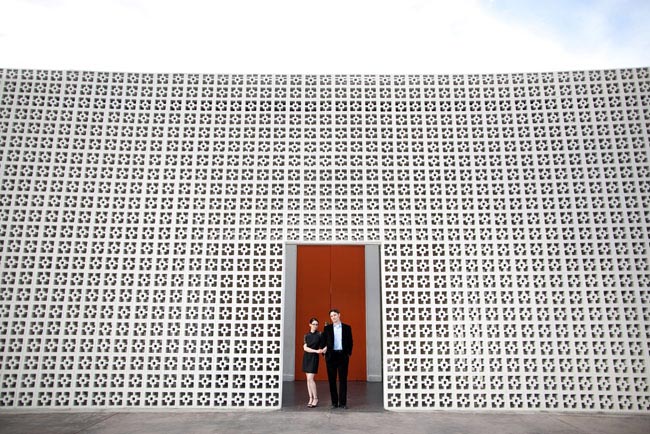 Then we headed back for their rehearsal dinner at Mister Parker.  It's a little restaurant where the only thing you can see of it from outside is this flashy door.  Black curtains cover the entrance itself and there are no windows inside.   From what the manager told us, lots of celebrities frequent this place because it is so discrete and private.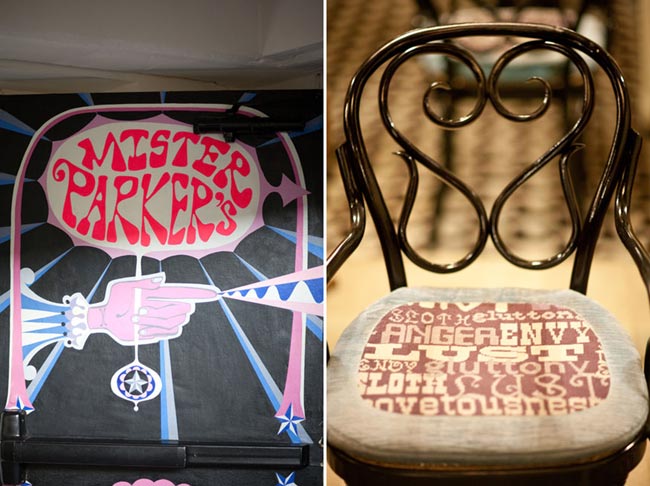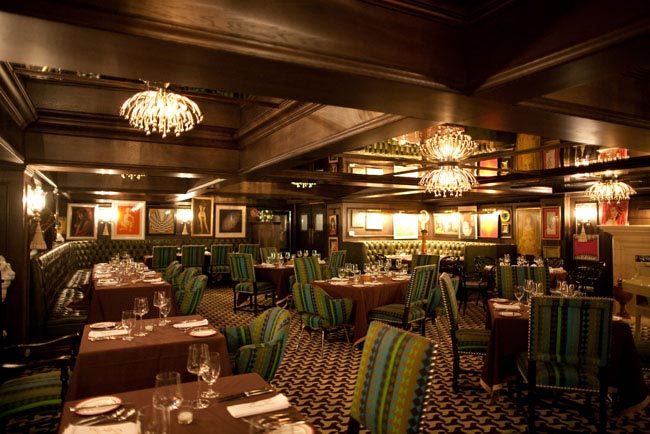 I love how quirky this place is: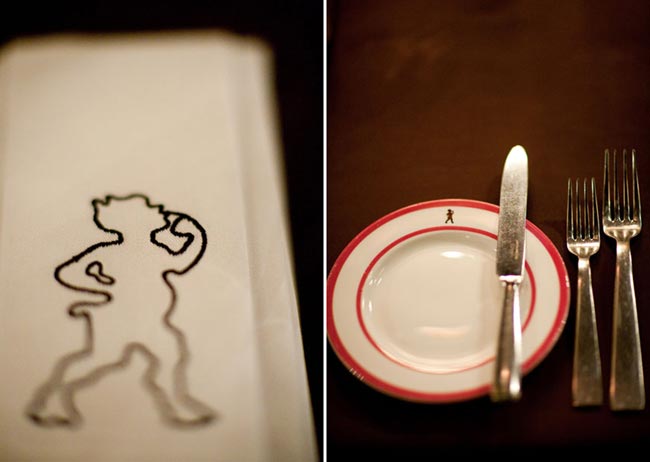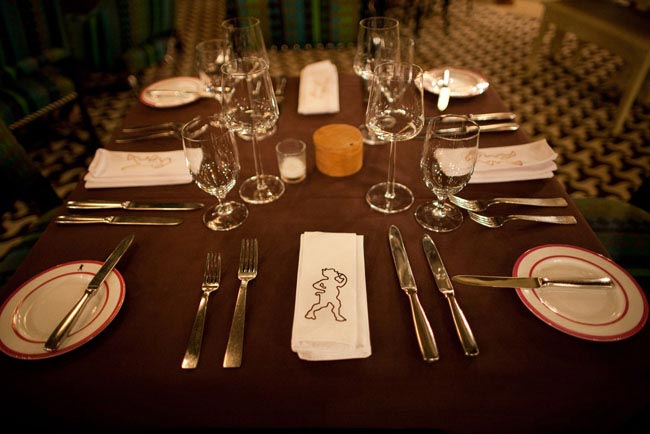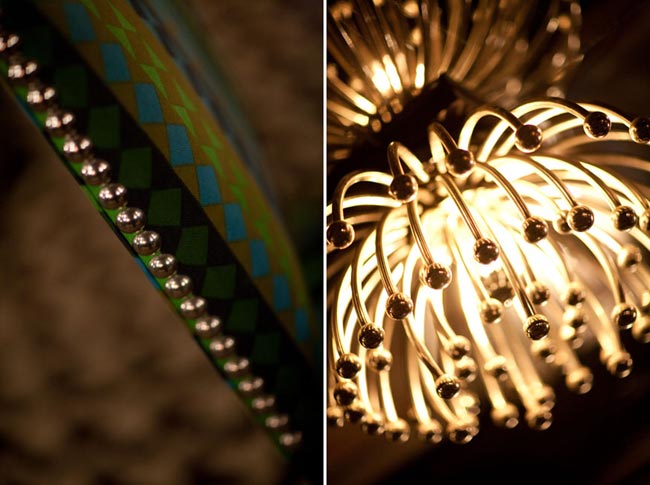 The cocktail area: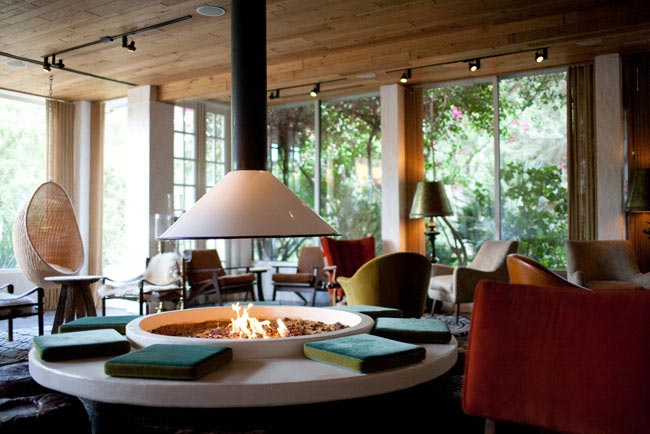 The room started to fill up…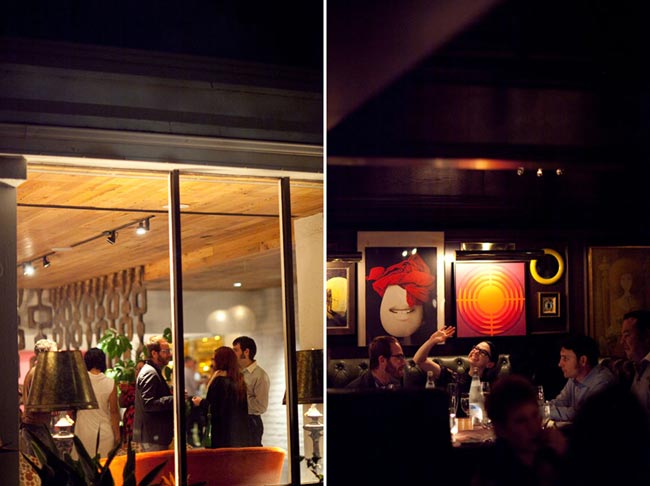 The food at Mister Parker was phenomenal, i.e. escargot: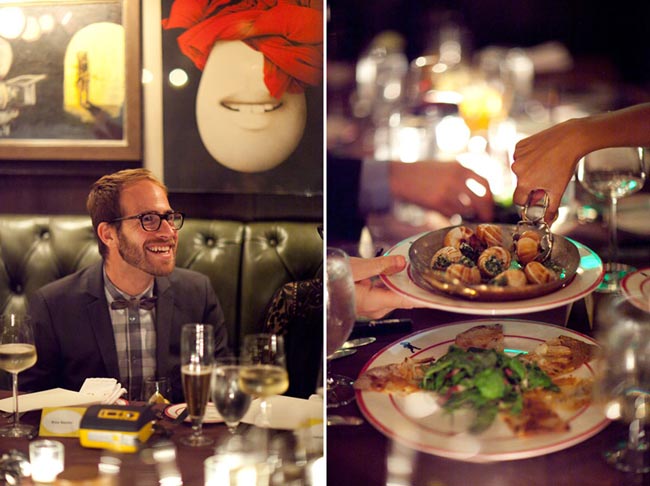 The party ended with an impromptu bachelor/bachelorette party at a somewhat local strip club, but no photos from there.  :)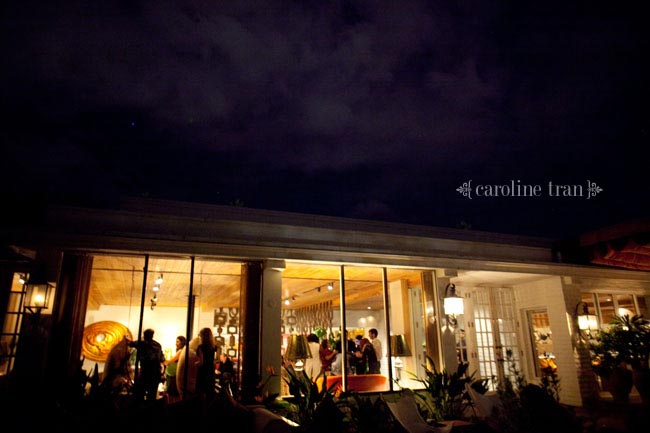 Stay tuned for their rustic Moroccan wedding!