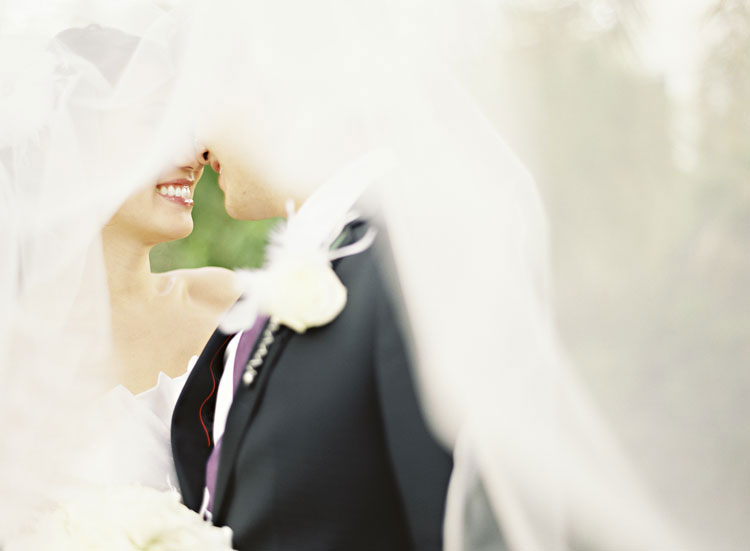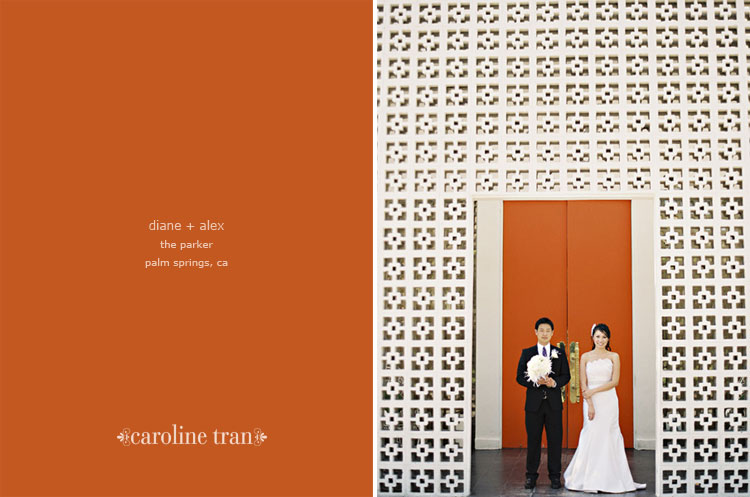 I'm sure from that first image alone, you already know where this wedding took place.  That entrance has become so iconic.  I love The Parker in Palm Springs.  So much style… which makes it the perfect setting for Diane & Alex.  Diane lived in SF, then moved to LA with Alex, then right after we took their engagement photos, they moved to NY and pretty much planned this wedding from NY.  Right before the wedding, they packed up and moved to SF.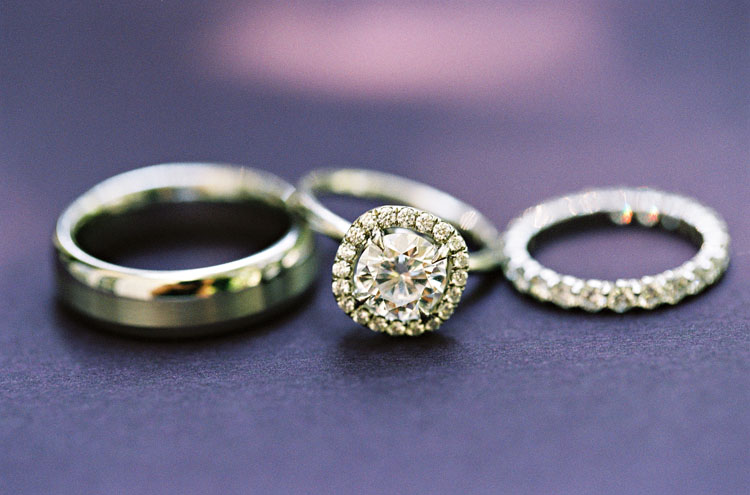 The above is my first ring shot in film.  :)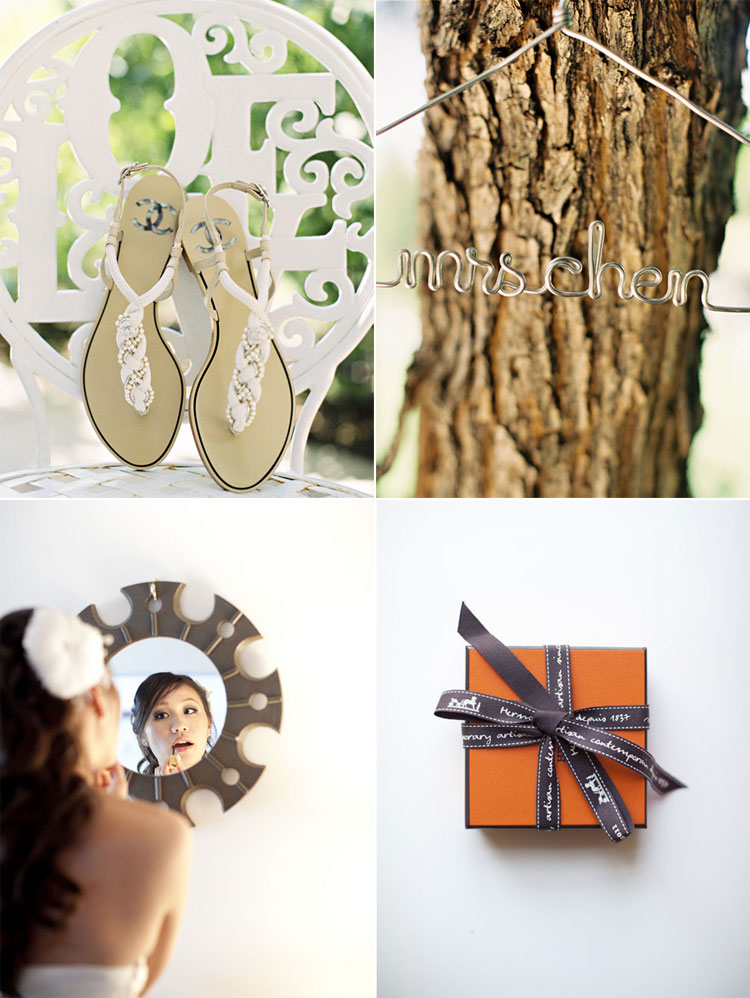 I love her Chanel sandals… and the tons of Hermes that were gifted.
Diane looks so beautiful.  All thanks to the lovely ladies at Kelly Zhang makeup.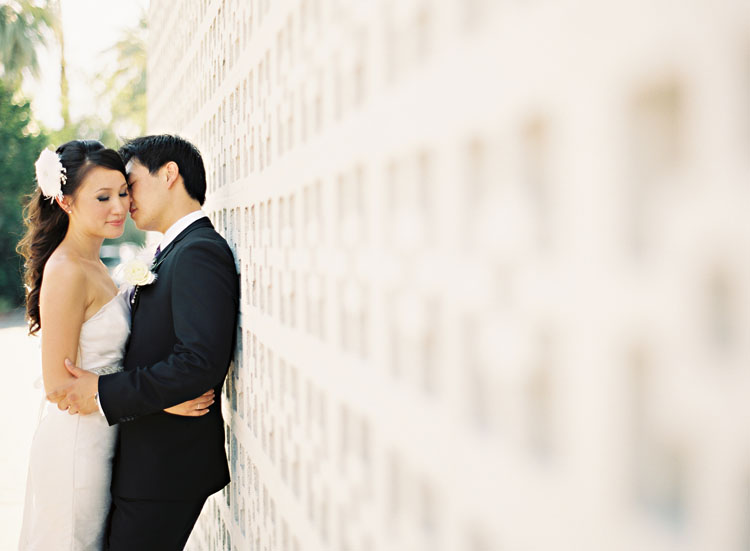 Artisan did a great job with her bouquet!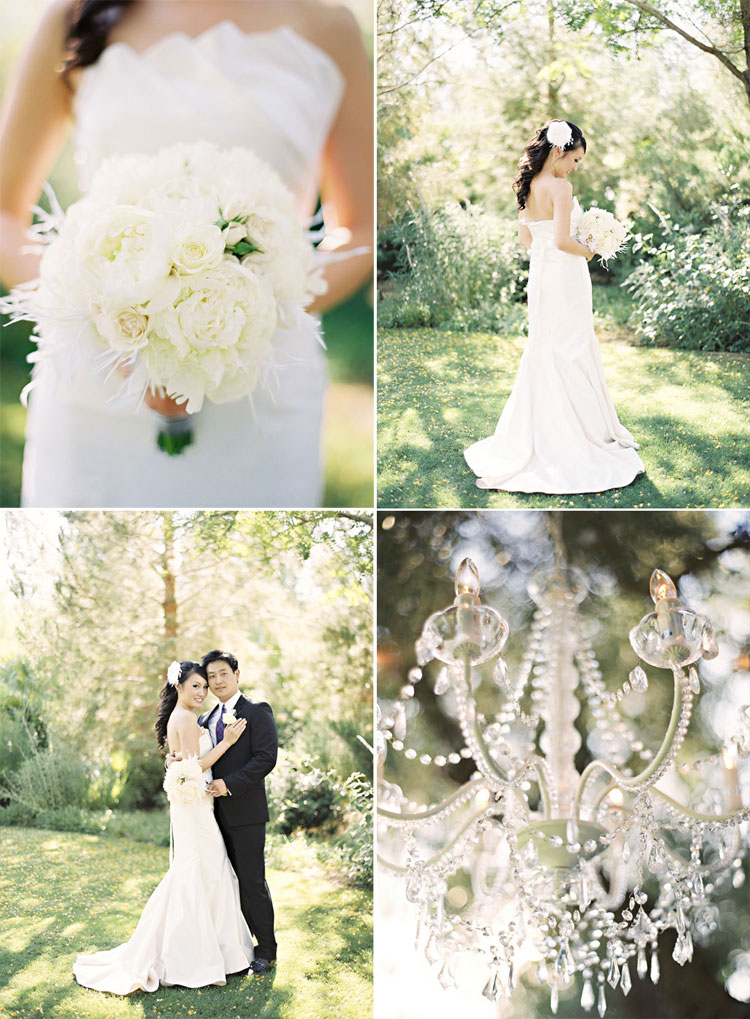 The famous lemonade stand: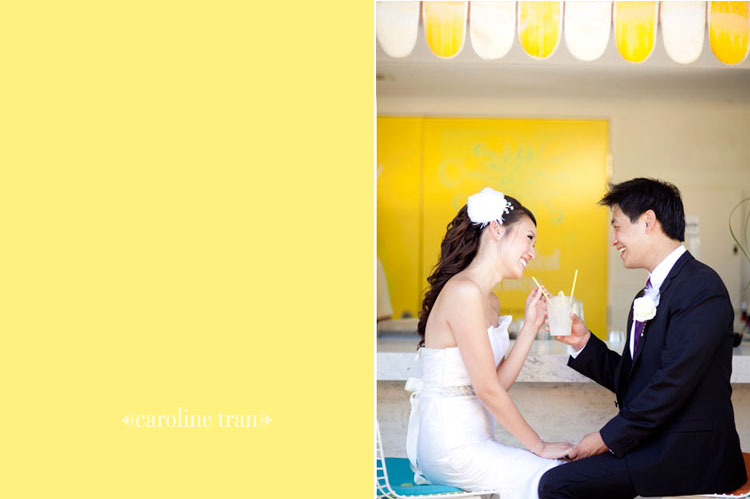 I just love all the color!  And the Jonathan Adler luggage tags below: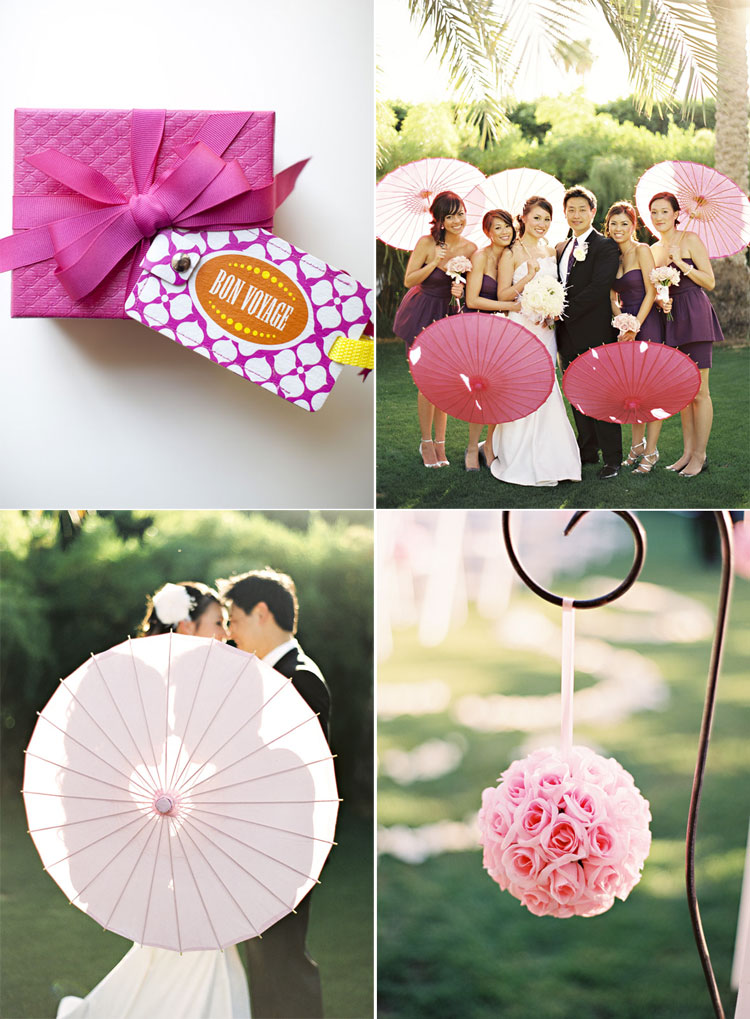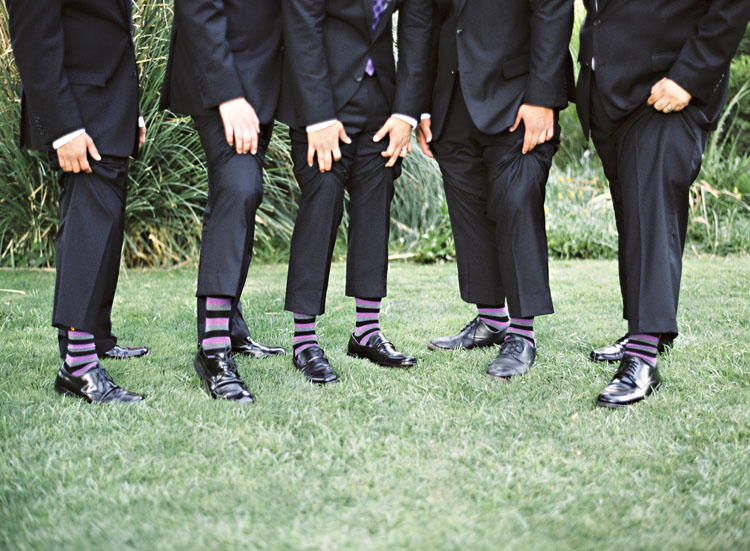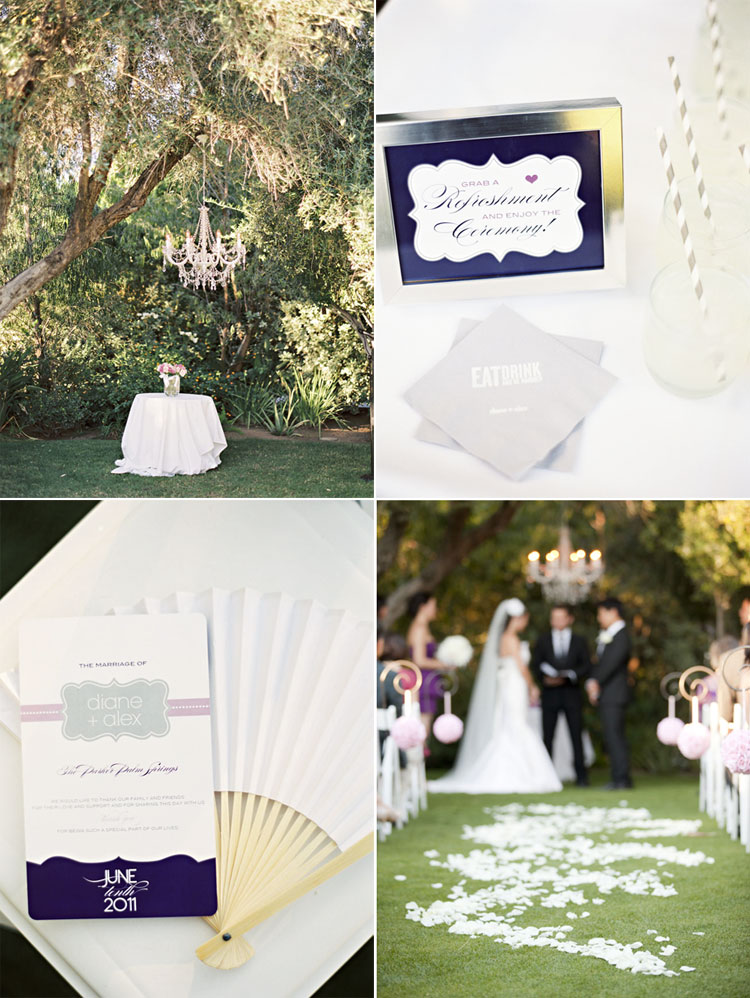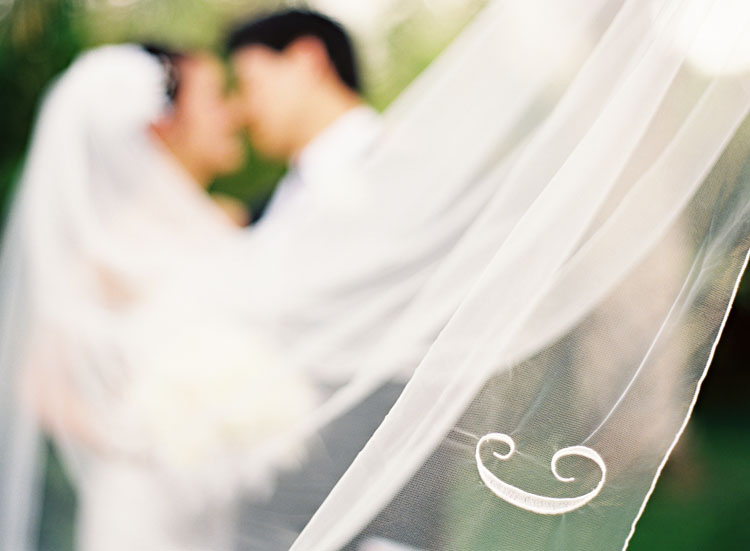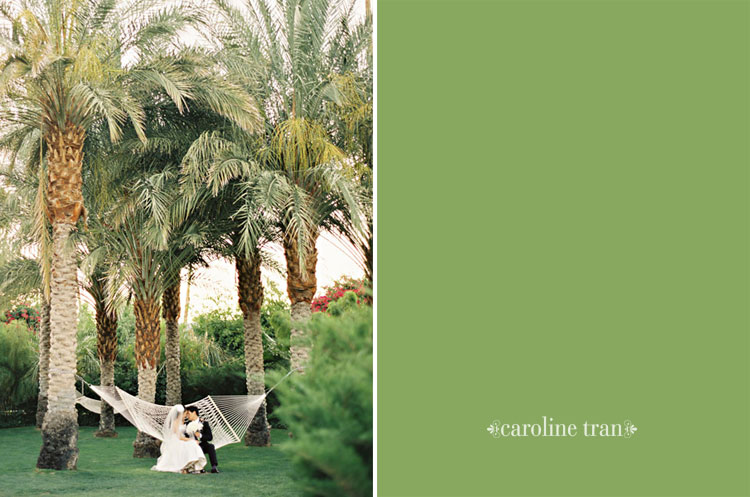 And I looove the hammocks!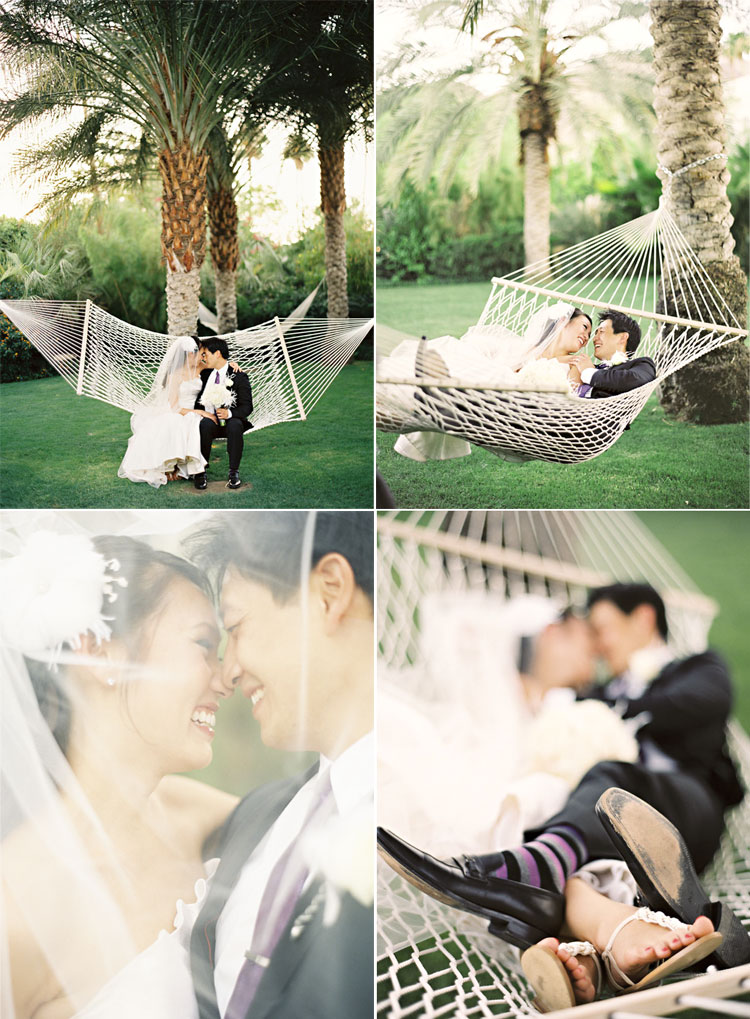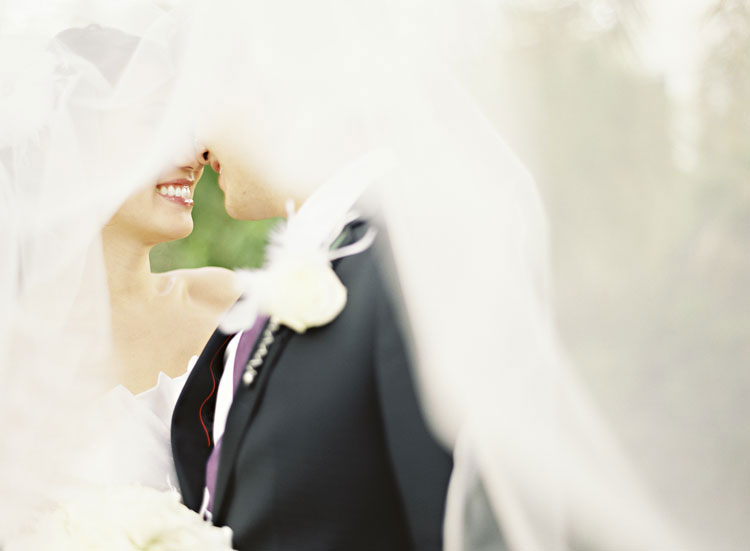 One of the things we instantly bonded over was good food!  They had a few of our favorite places to eat, like the Halal Cart & Roli Roti!  Anyone else a fan???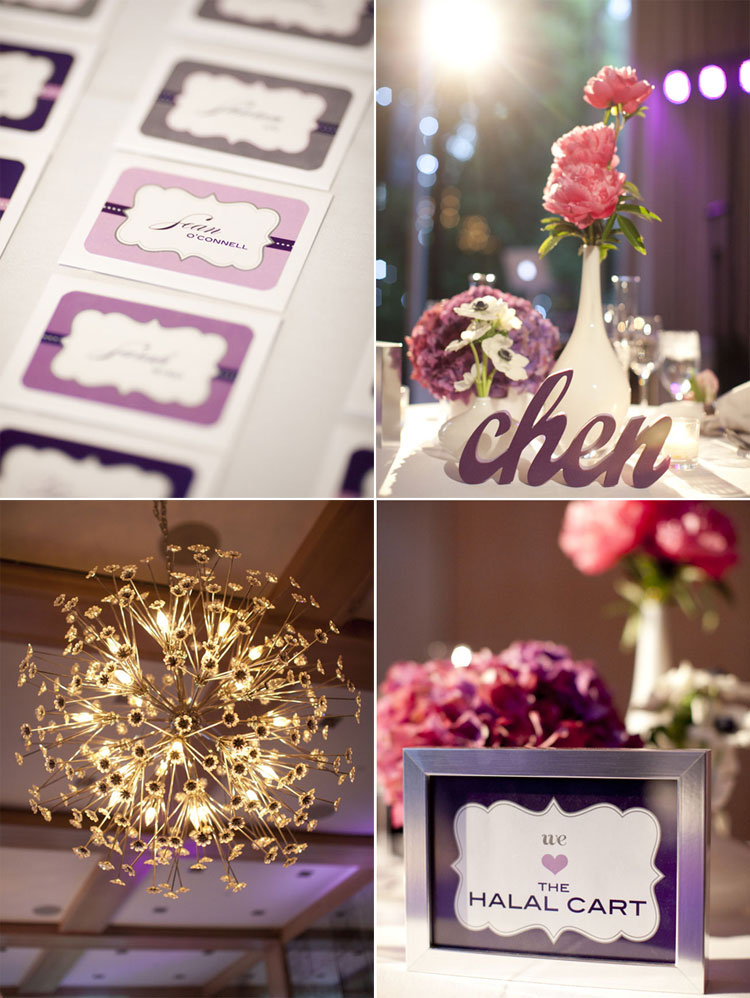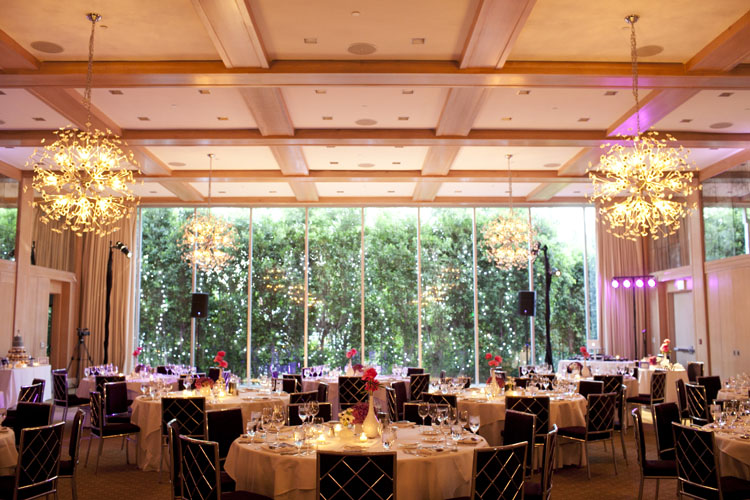 The most adorable cake by Sweet & Saucy Shop.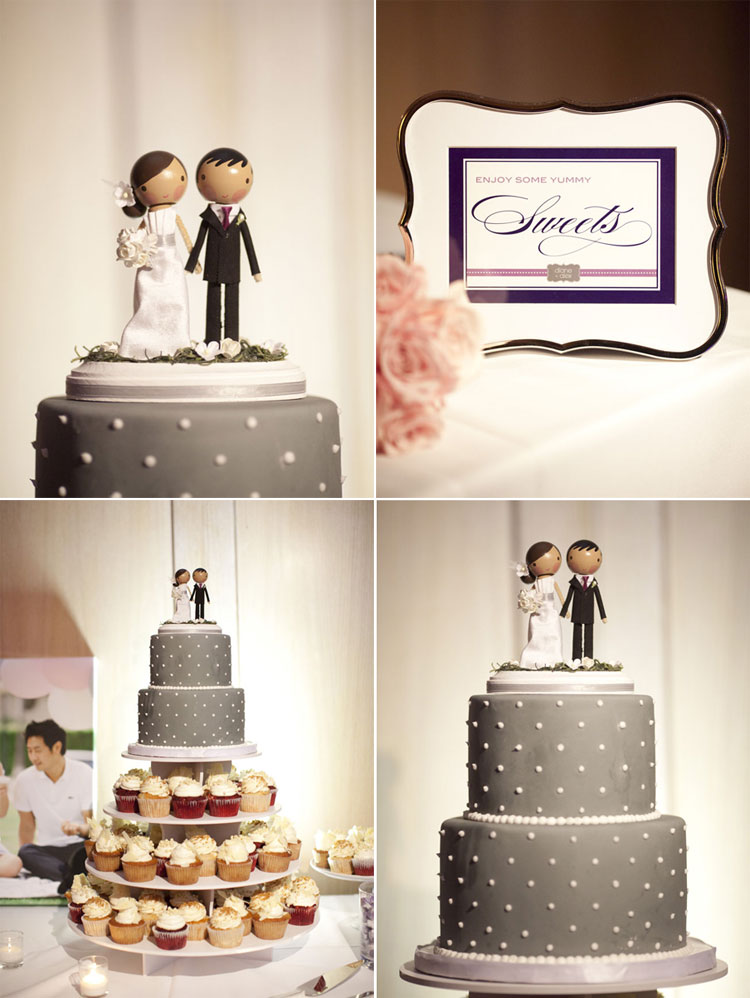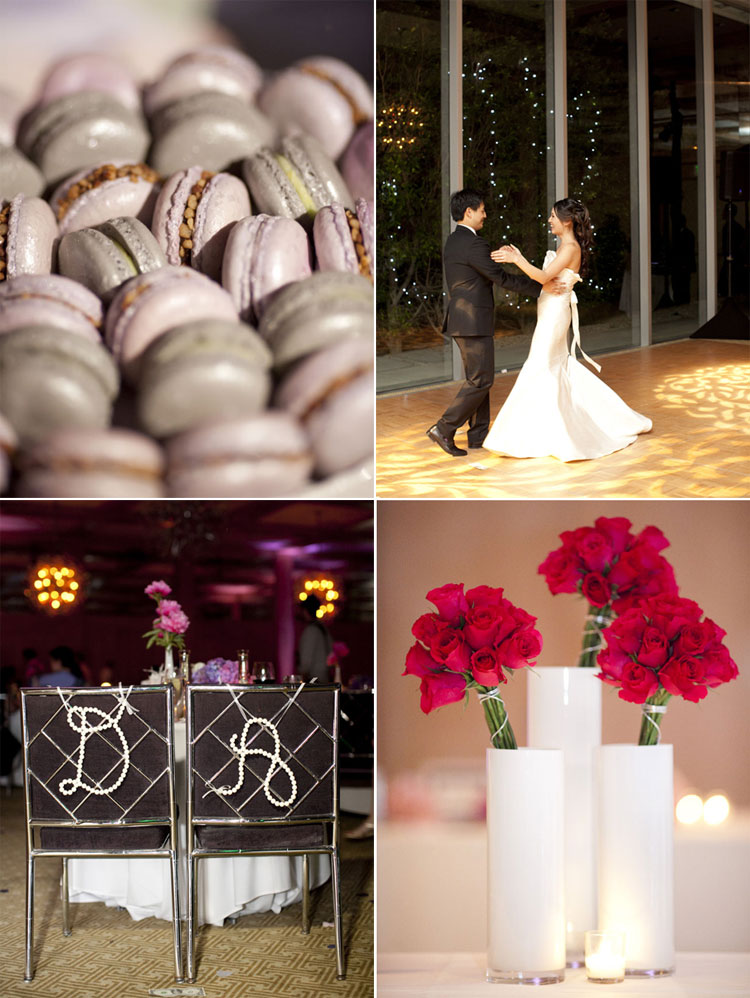 And how about a pair of Jordan's as the groom's cake?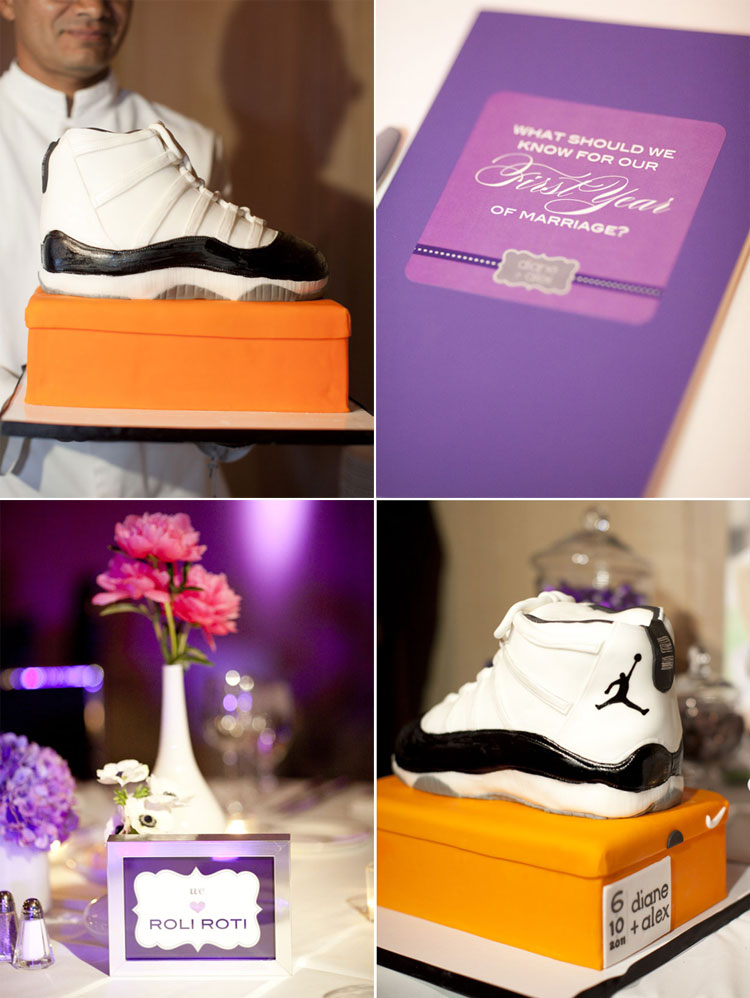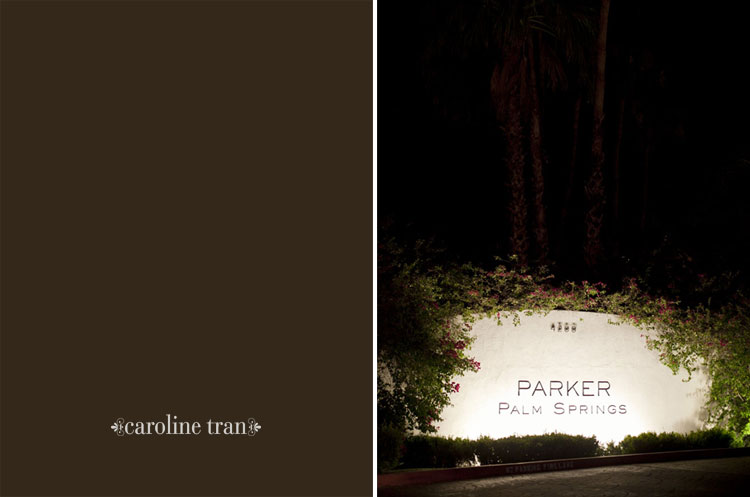 Congrats to Diane & Alex on a beautiful wedding!!  You can see this in the current edition of Ceremony Magazine (Los Angeles).  Their cake was also featured in Destination Weddings & Honeymoon.