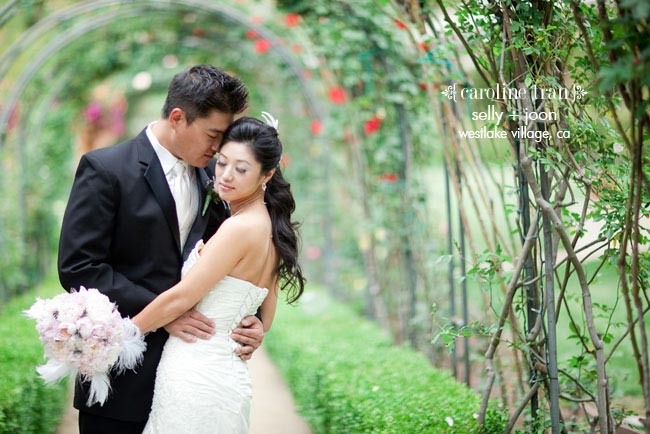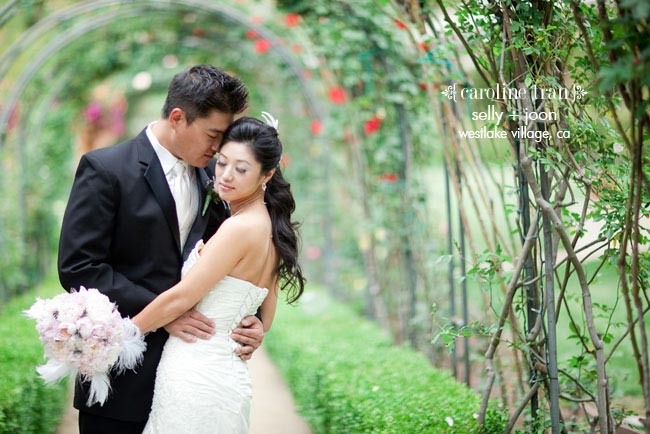 Remember Selly & Joon's adorable Santa Monica engagement photos?  They got married earlier this year and their wedding was as fun as their engagement session!  Really, one of the funnest crowds ever!  I love how though it was a super fun wedding, it was also a very elegant wedding.  Westlake Village Inn was the perfect setting!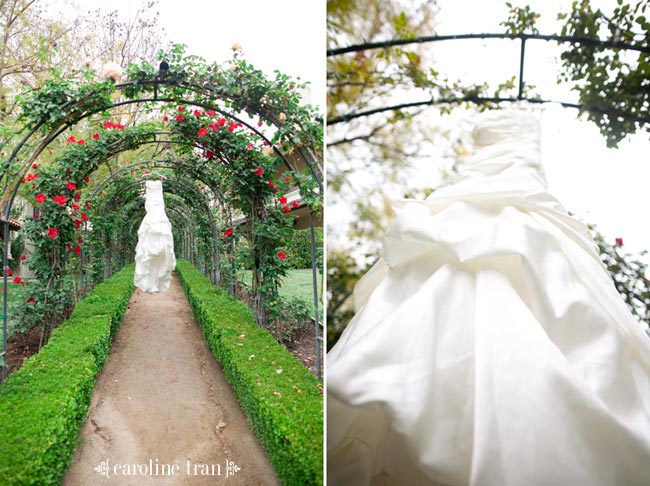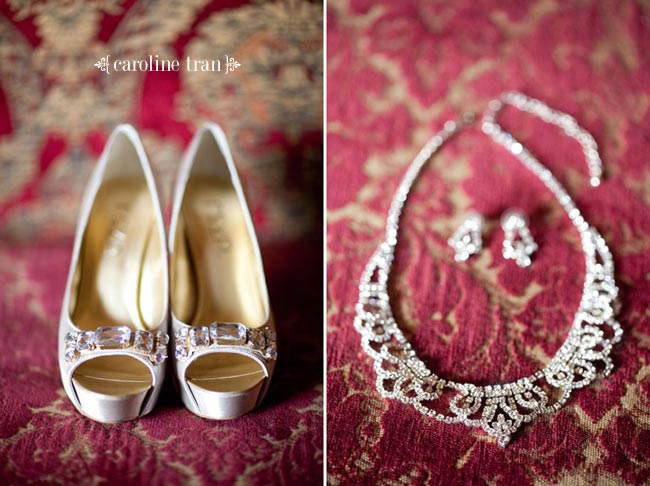 Selly bought each bridesmaid a personalized necklace & gorgeous clutch.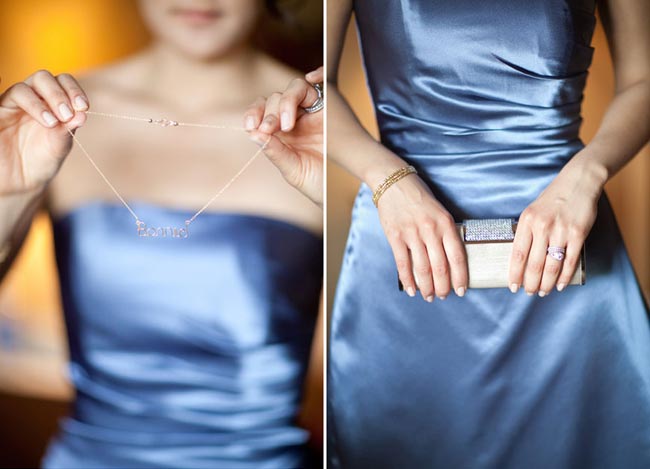 Aren't these two just the cutest??  They're going to make the cutest babies!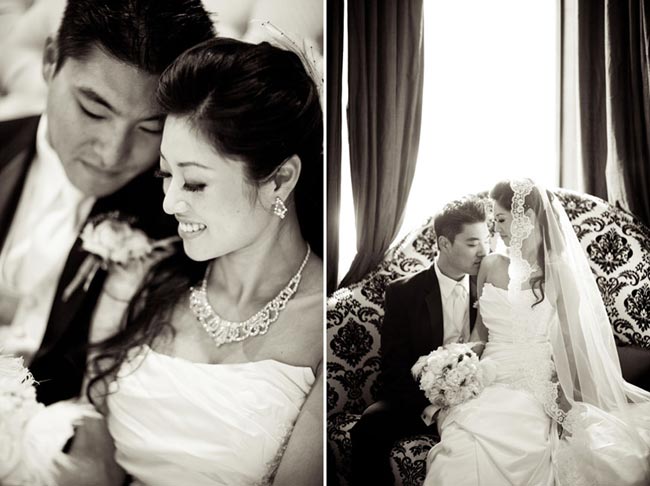 I love selly's bouquet full of Peonies and feathers!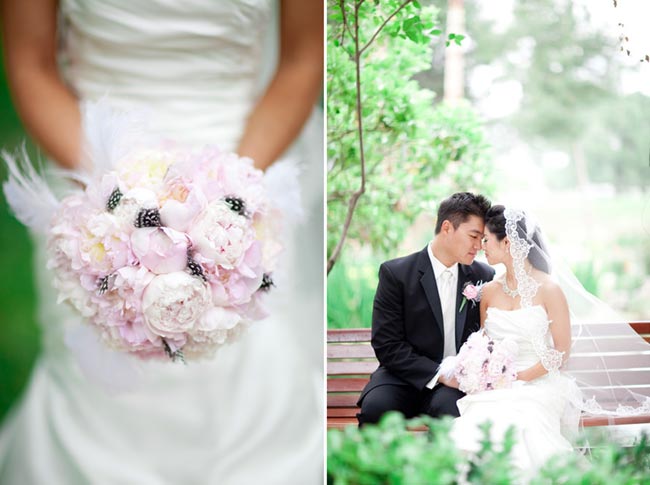 The very gorgeous ladies: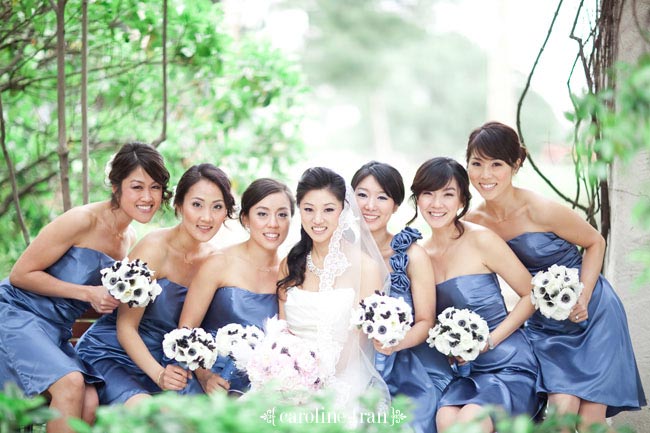 Love the groomsmen's socks!  And I love how Joon's boutonniere matches Selly's bouquet.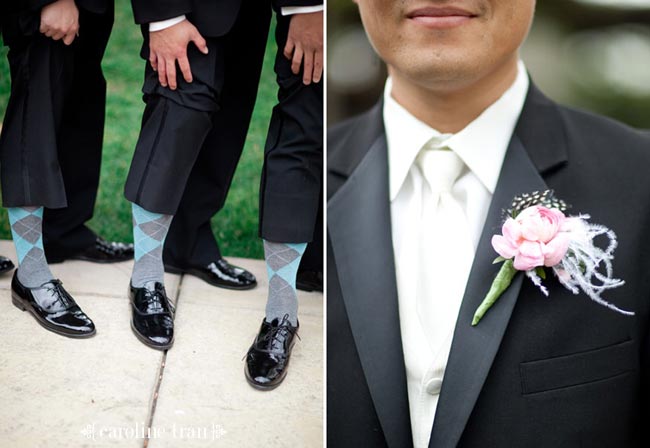 And my favorite part is the bridesmaid bouquets!  Anemone & black coffee beans.  LOVE!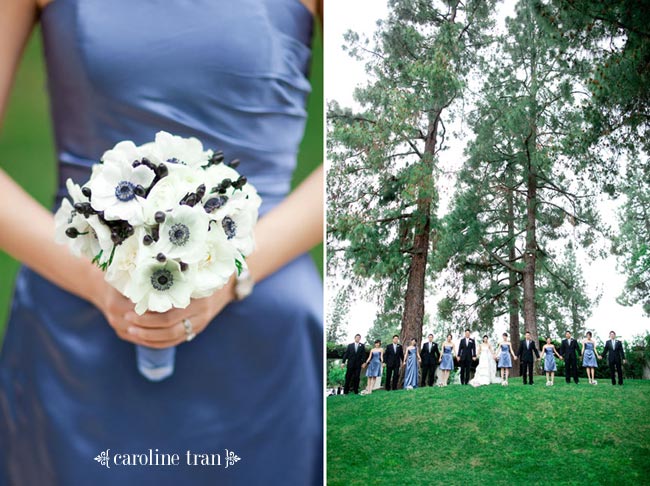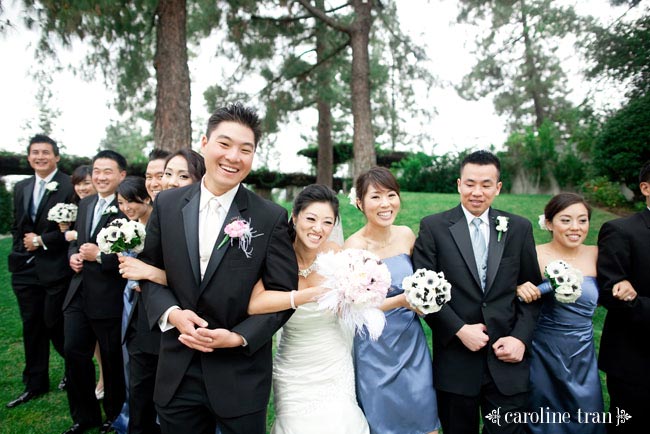 The gorgeous ceremony site: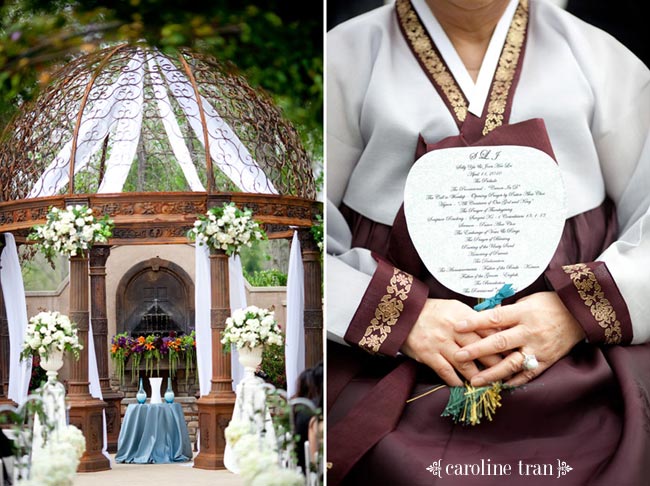 LOVE all the arches: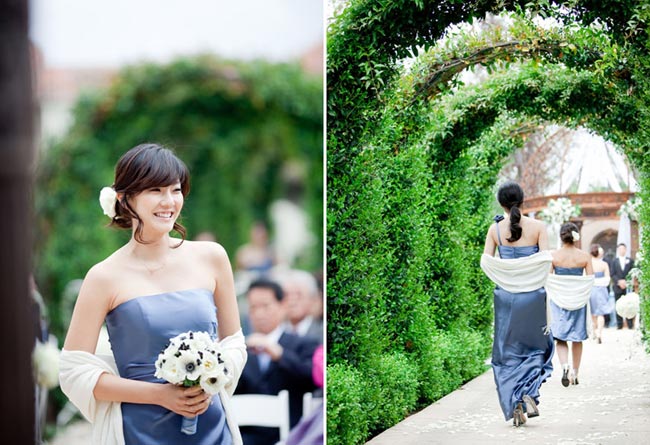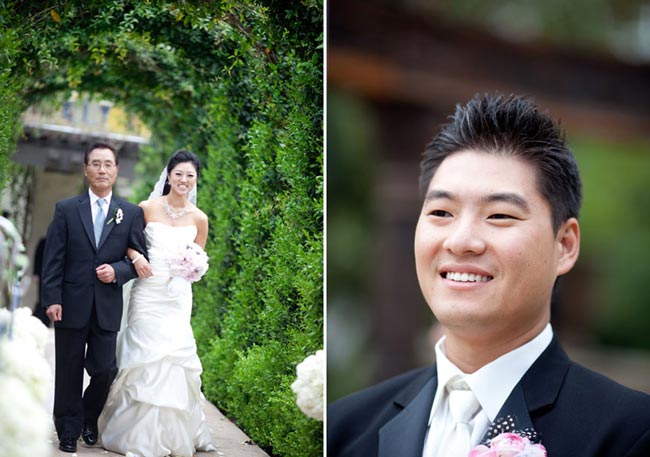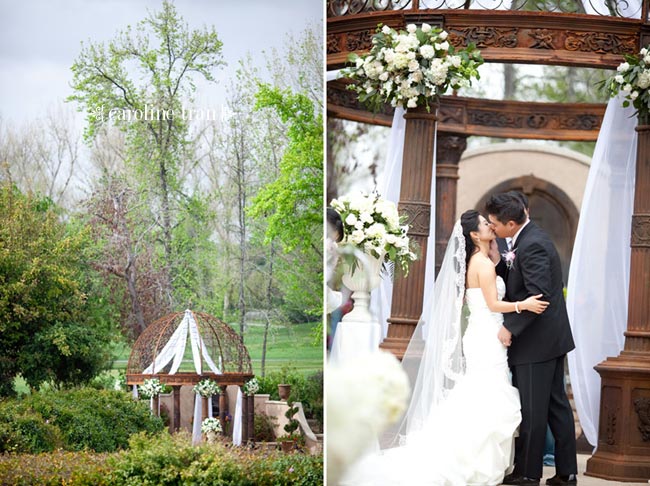 I love the candid moment I caught of Joon kissing her hand while his dad was giving his announcement.  And I love this moment between Joon & his mom.  That will be me one day, and I can only hope that my son adores me as much as I adore him.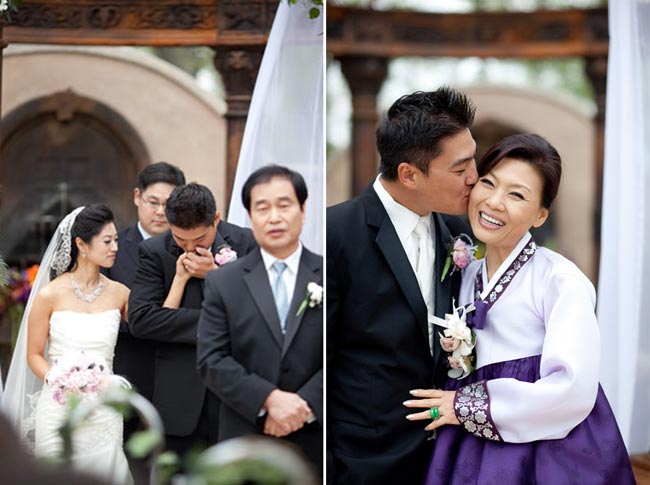 And this is the happiest grandma ever: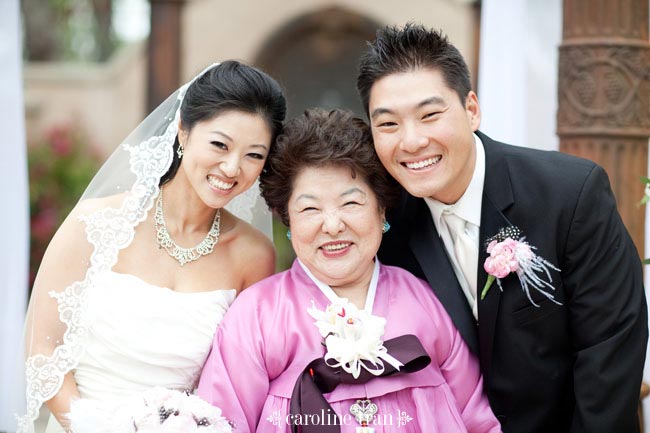 Check out their gorgeous cake!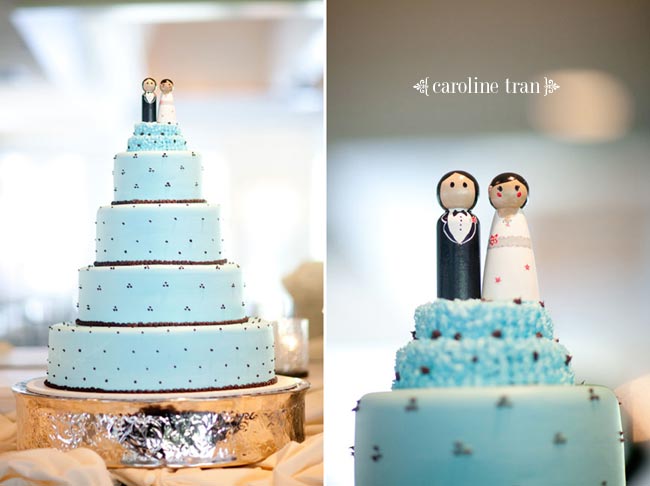 Check out their gorgeous center piece & "escort cards"!
The little birds are a whimsical touch to their very elegant manzinita branch centerpieces.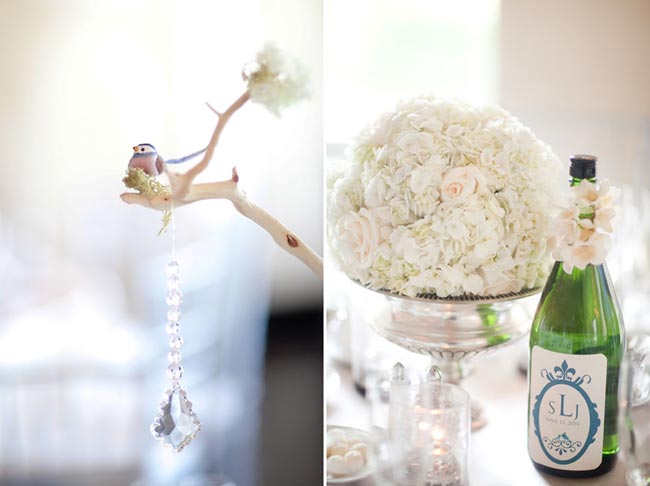 Another favorite element of mine is their "escort cards".  Selly HAND-PAINTED each wooden doll to match her guests!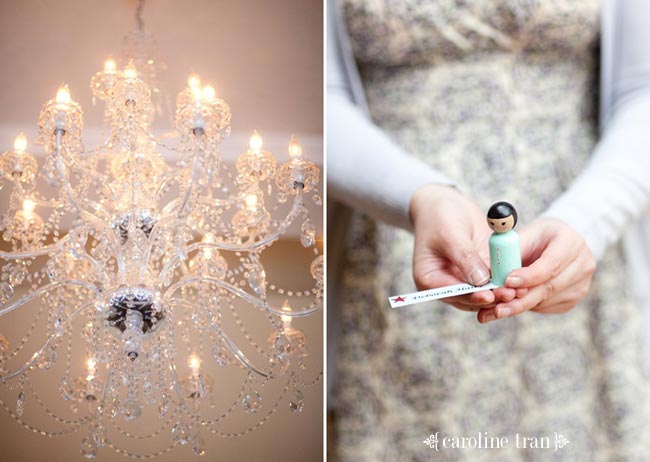 When you see this as a grand entrance, you know it's going to be a good time!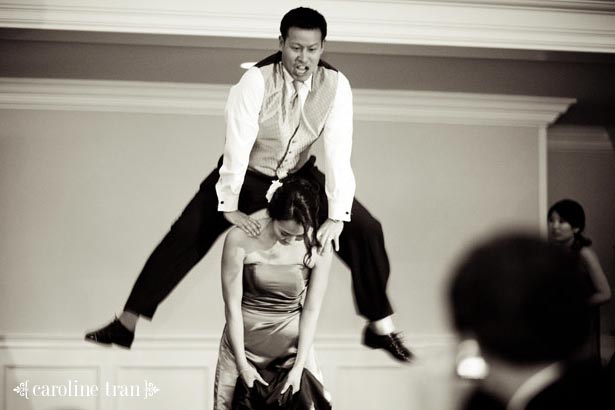 Doesn't she look so elegant as she enters the room?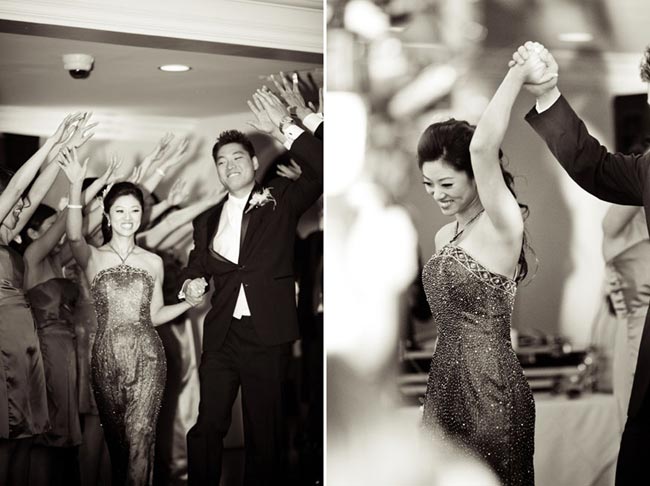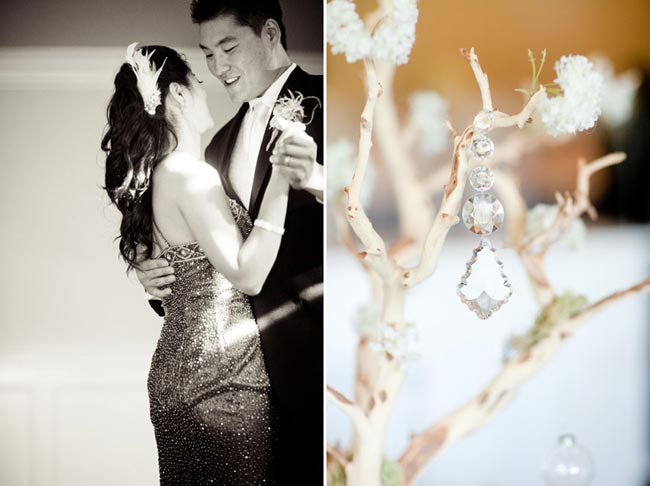 Remember these two?  They got married last year.  If you missed it, check out their gorgeous DIY wedding.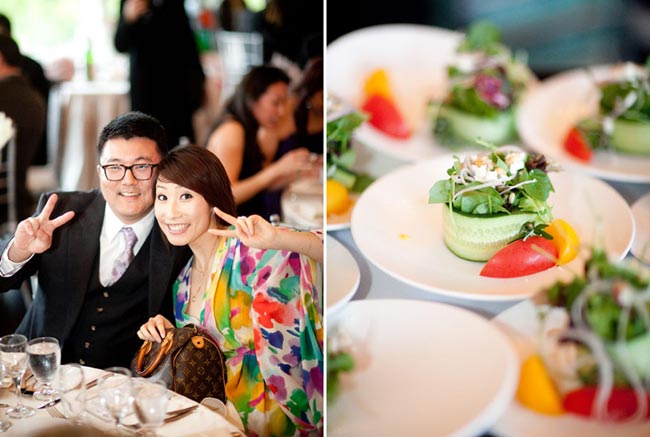 One of the funniest moments… a bridesmaid pretended to lick the cake, but in the process, either her shawl or dress took a real taste.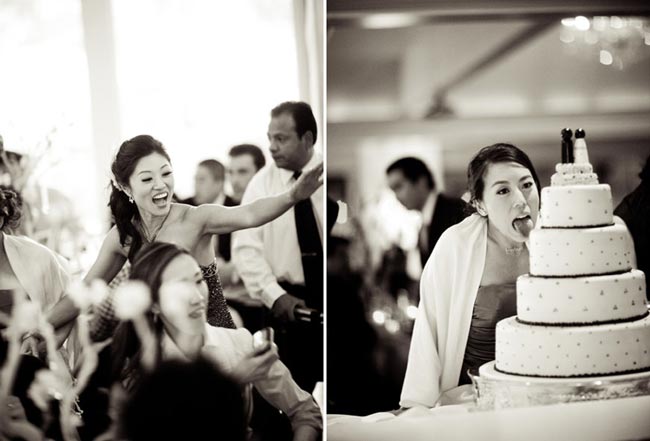 Joon played nice… Selly played fun!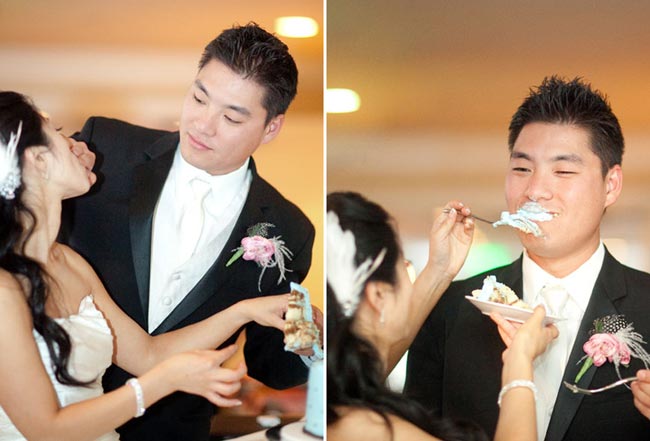 And I couldn't resist but yell, "KISS HER!"  I got way into it.  haha.

And this pretty much sums up their day… full of love & fun!