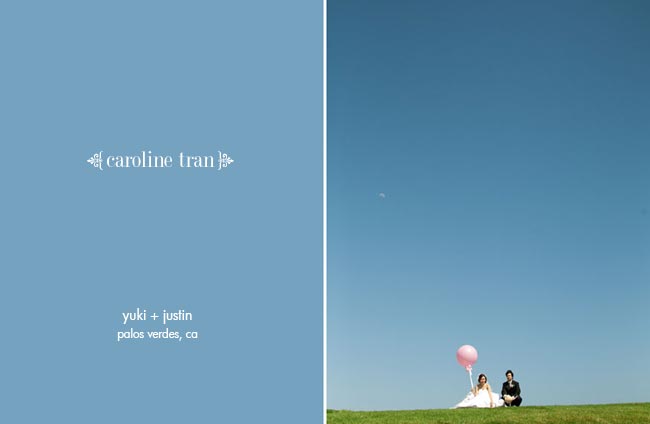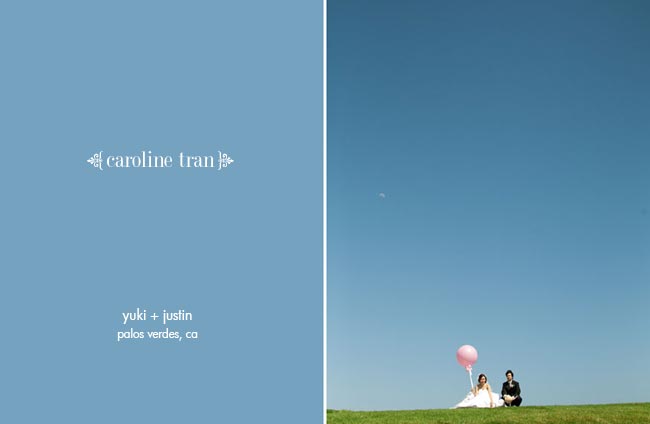 Yuki lives in Japan and met Justin while he was traveling there.  The chemistry was instant, though Justin had to come back to LA.  I've always admired couples who could make a long distance relationship work.  I think it takes two very independent people, who are at the same time strongly connected to each other.  Yuki planned their whole wedding from Japan!  They had a beautiful wedding day at the Trump National Golf Club, with help from her fab coordinator at Tolain Studio.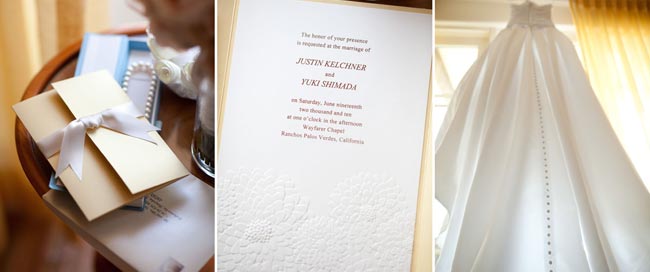 I saw this book in her hotel room and thought it was very appropriate for her destination wedding here: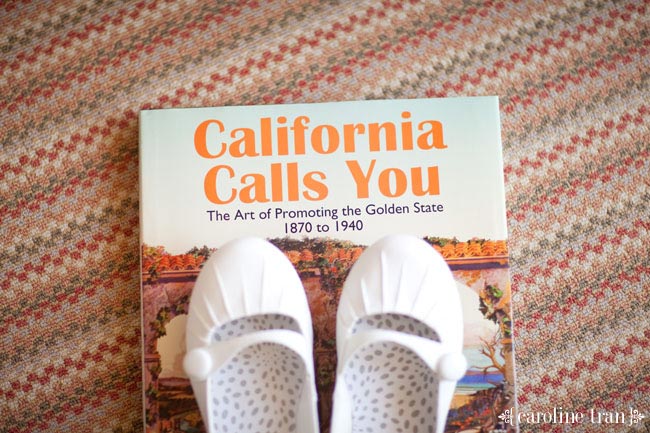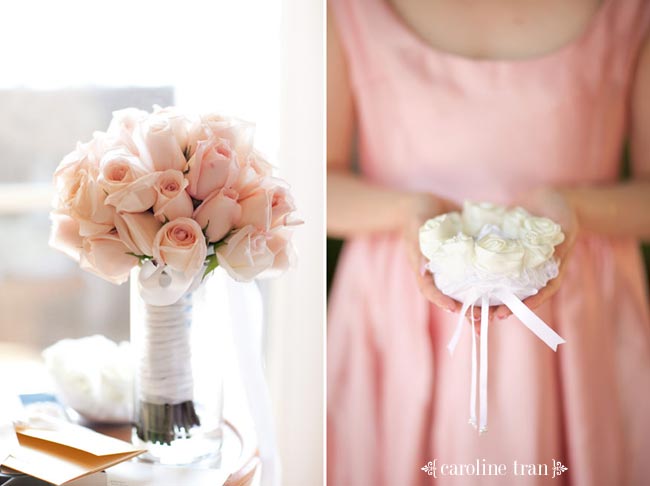 Yuki's sister SEWED all of the bridesmaid dresses & her own dress!  Aren't they adorable???  I LOVE that bow on her back!  The entire wedding party & family flew in from Japan for this special occasion.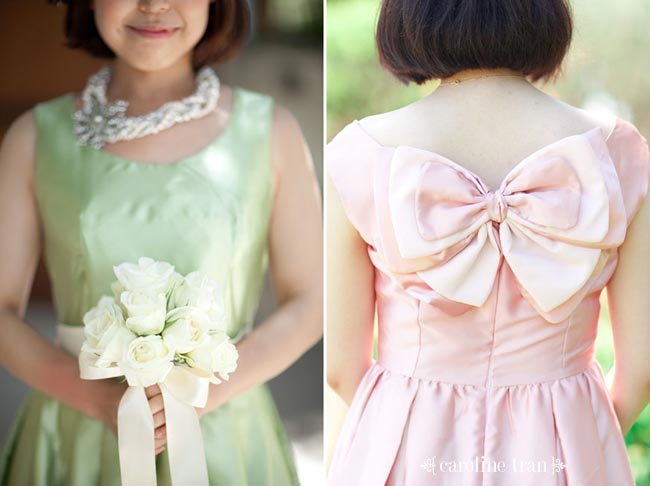 Yuki wanted *no one* to see her in her wedding dress before the ceremony, besides her immediate family.  Not even her maid of honor saw her until she walked down the aisle!  We hid her in the limo until it was her turn to walk!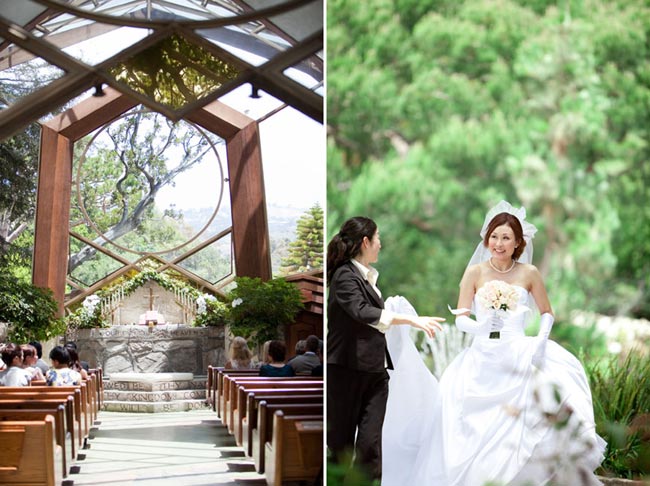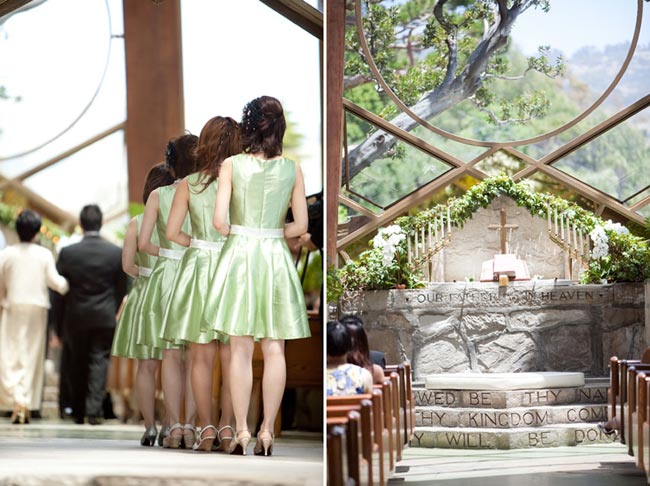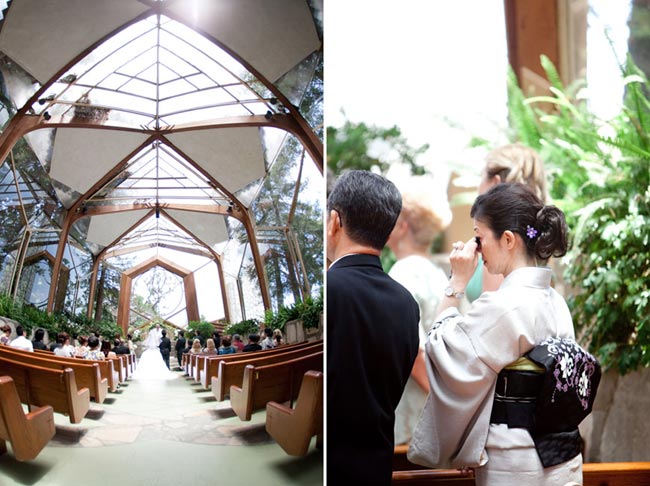 I just adore her wedding party!  They're all so cute!  Looks like they just walked out of a Japanese fashion magazine.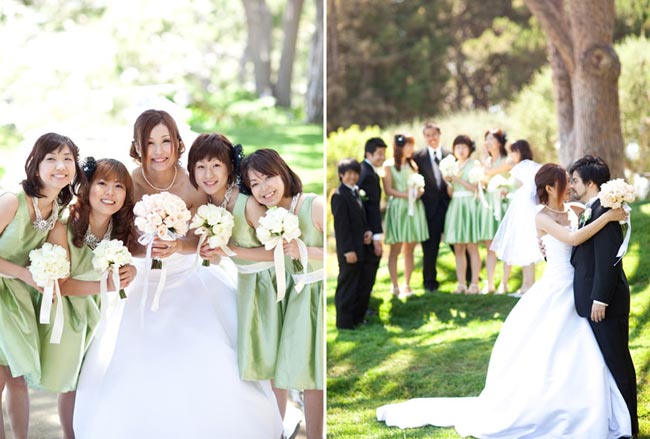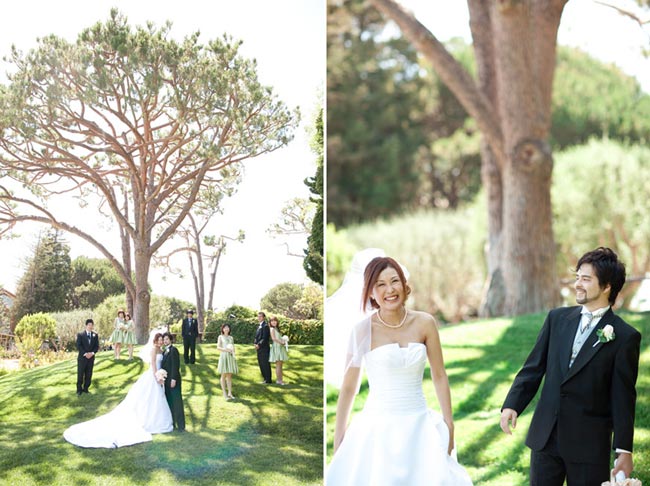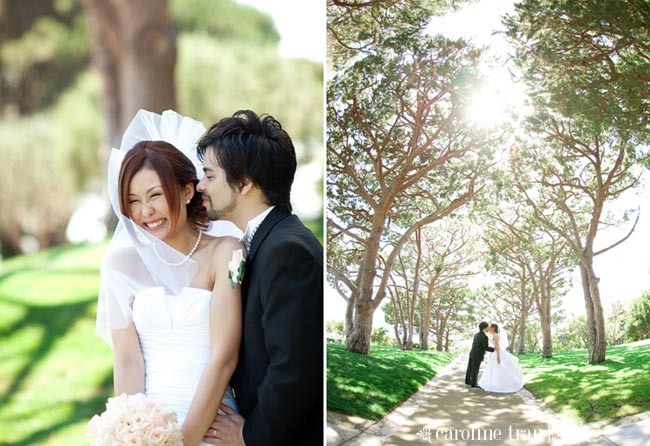 Since they didn't do a first look, Yuki planned almost a 3 hour gap in between for photos.  I recommend considering a large gap if you plan to skip the first look!  We were able to get photos at their church, at the lighthouse, and then at their reception venue.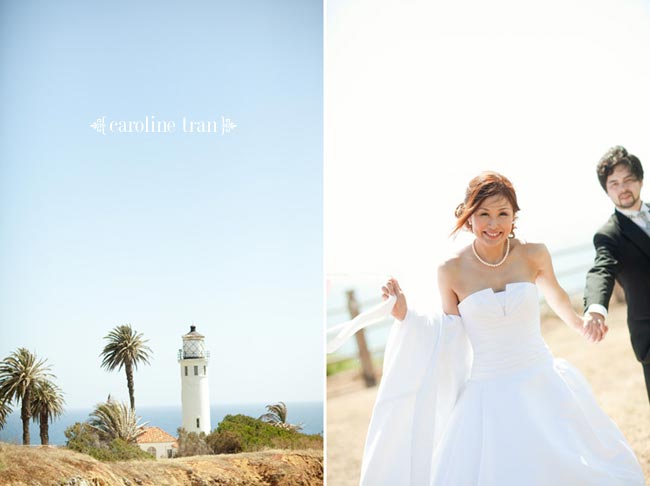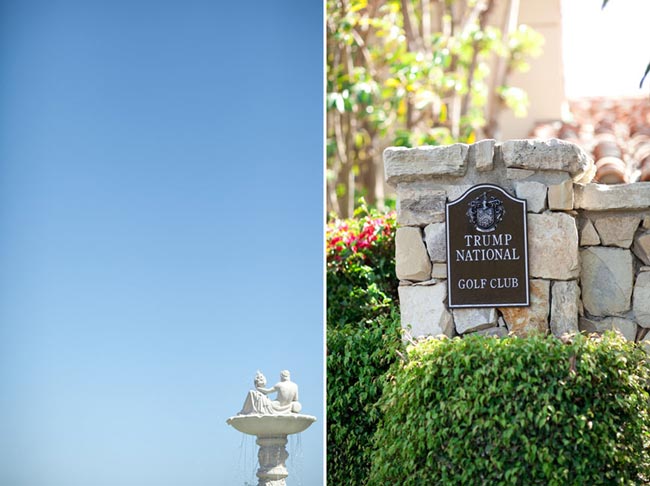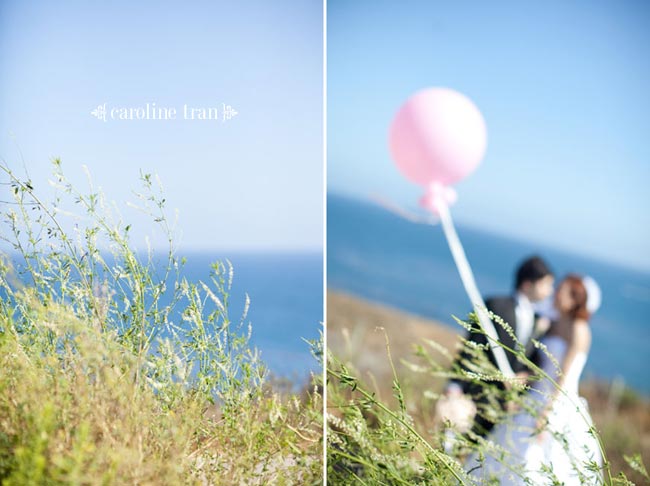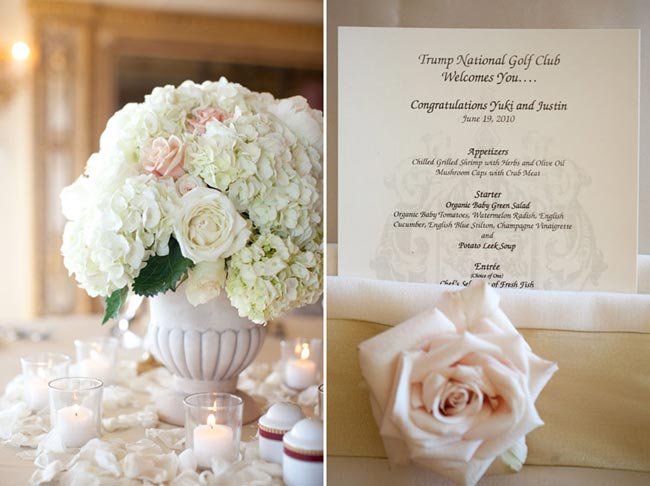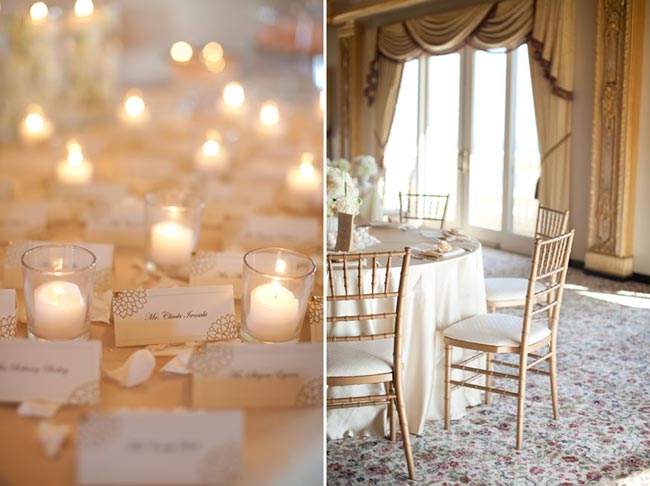 Guests were greeted into the reception with customized fortune cookies: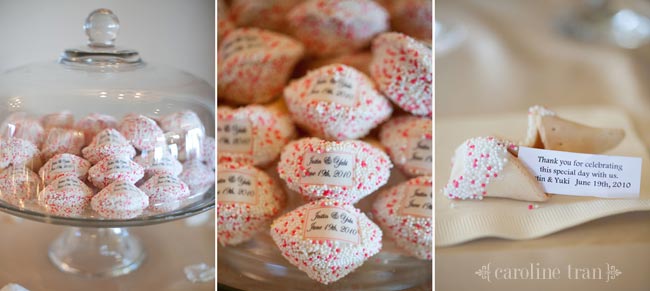 In house bakery did an amazing job with the wedding cake and macaroons!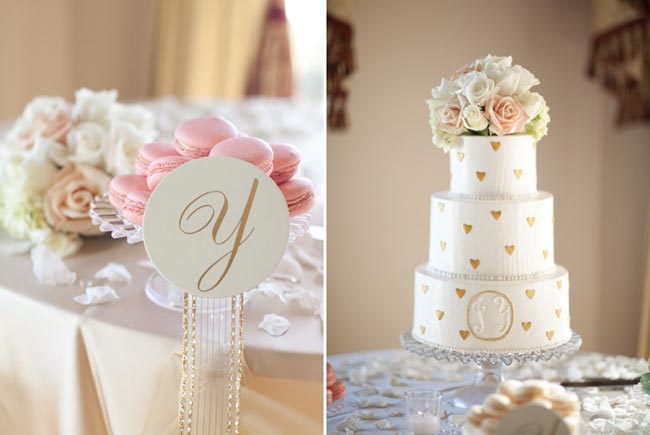 yum…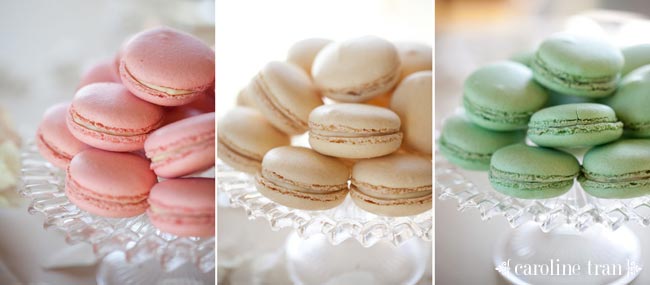 Trump's ballroom is so gorgeous.  So ornate – I wouldn't expect anything less from Trump!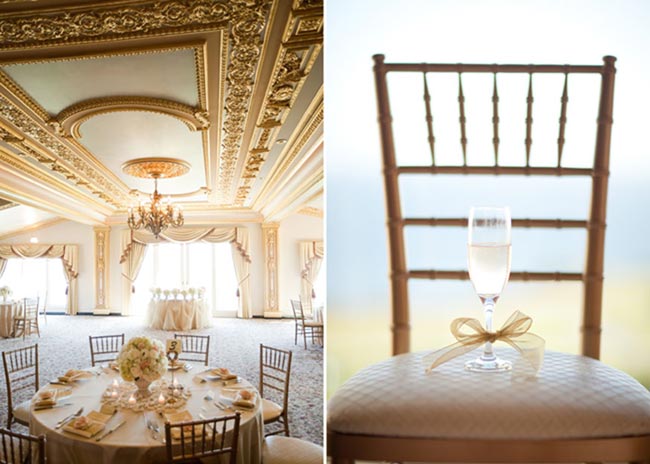 My first time seeing half a duck served at a wedding!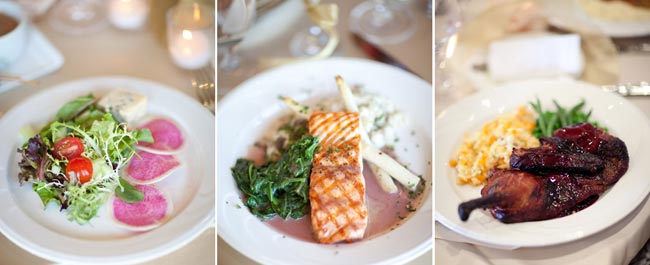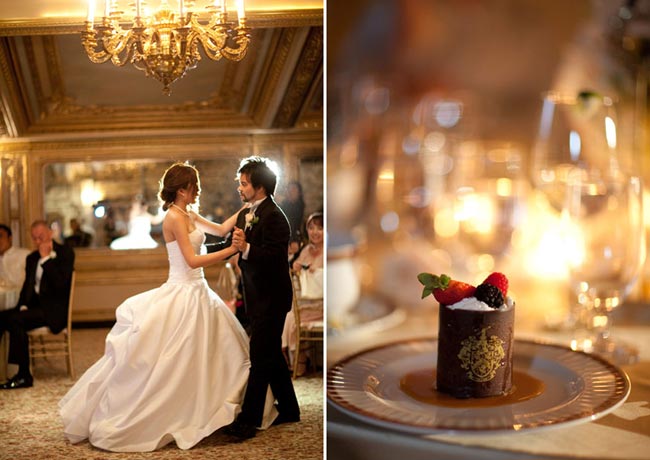 Congrats to the two love birds on such a heartfelt day.  Everything was so beautiful, just like their relationship.  I wish them all the best on their new adventure together in Japan!!