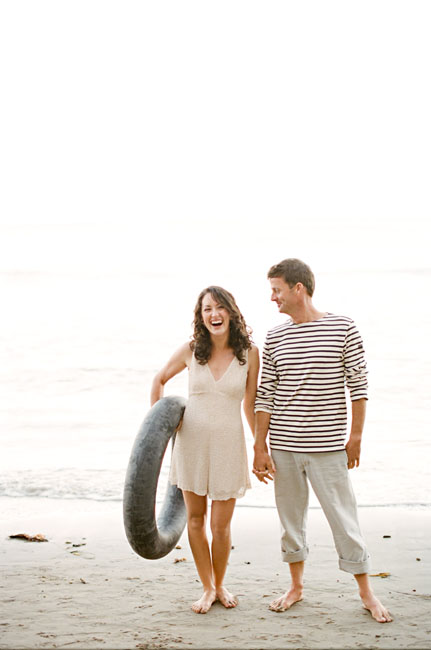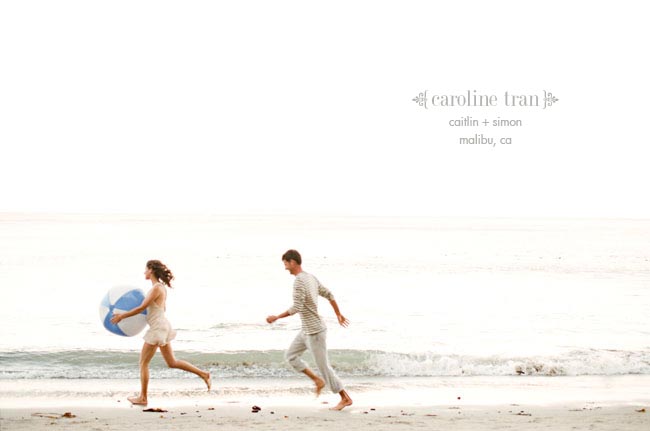 Remember the love shoot contest that Jen of Green Wedding Shoes & I ran?  We finally shot it this summer and I'm so excited to finally share the results with you!  Most of you voted to see us bring the Nautical theme to reality, and I'm so glad you did because I love the result!  It's perfect for Caitlin & Simon.  They both currently live in Bermuda.   Simon is the Captain of a ship, and Caitlin runs logistics.  They met on the ship, and now spend most of the year on sea.  They sail all over the world together and run a program where they teach kids from Bermuda how to sail.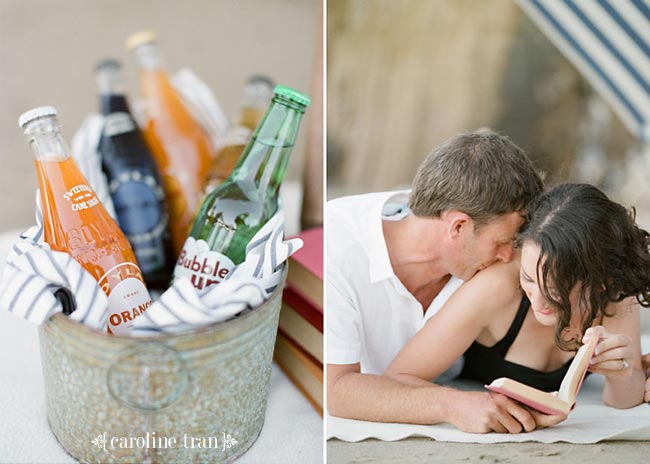 Jen did a fabulous job with their wardrobe styling and set.  The couple literally flew in the day before, and Jen had everything set up for them already – outfits picked out and hair & makeup scheduled.  Awesome hair & makeup by Courtney of Flourish, and her adorable swimsuit is from Unique Vintage.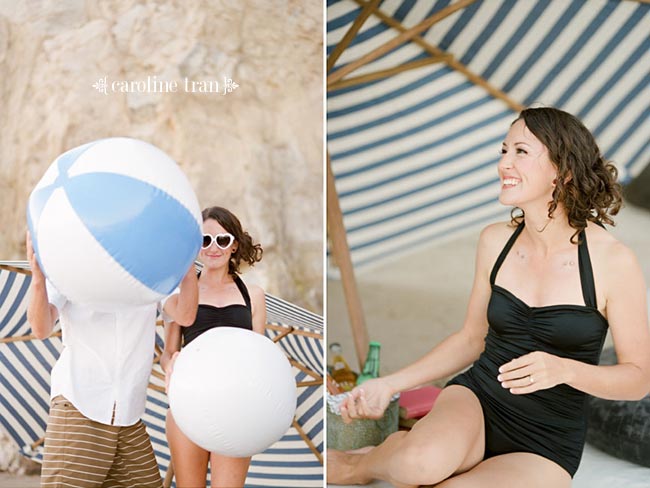 I couldn't be happier shooting this engagement session for such a deserving couple!  Aren't they just the cutest?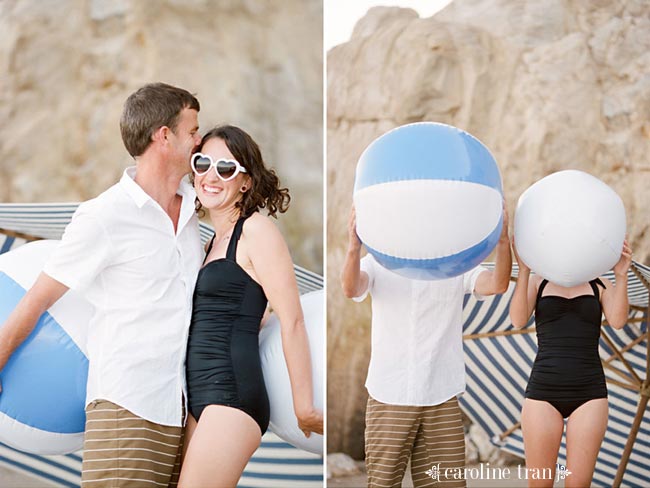 Caitlin was such a trooper!  It happened to be during the cold spell here in LA (60s!) and she sucked it up in her adorable swimsuit.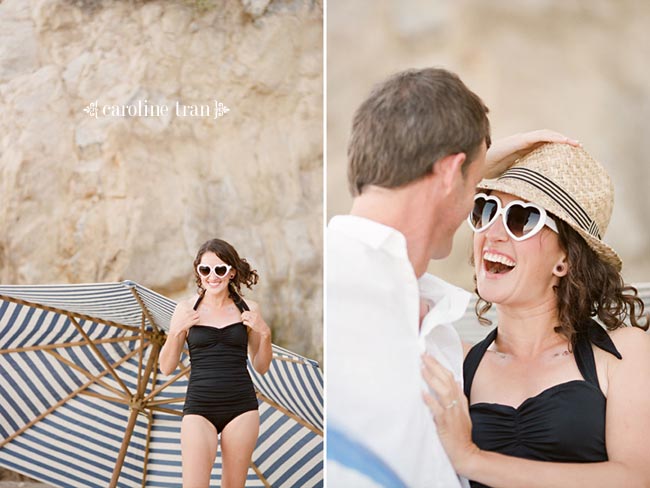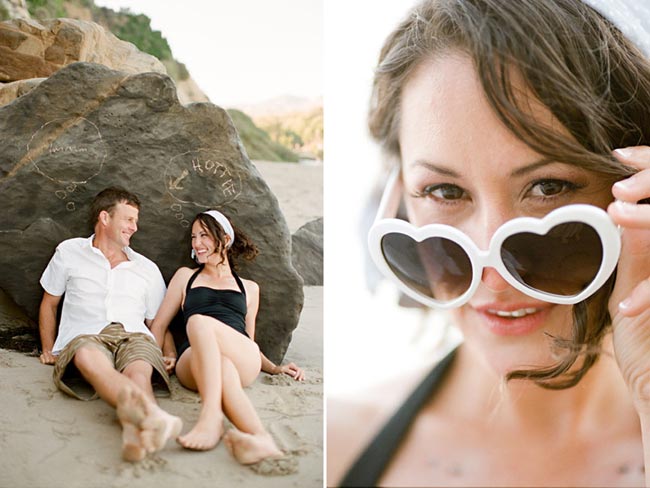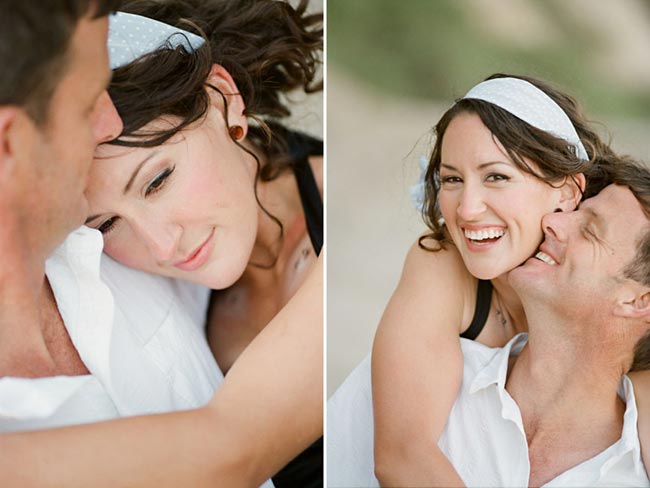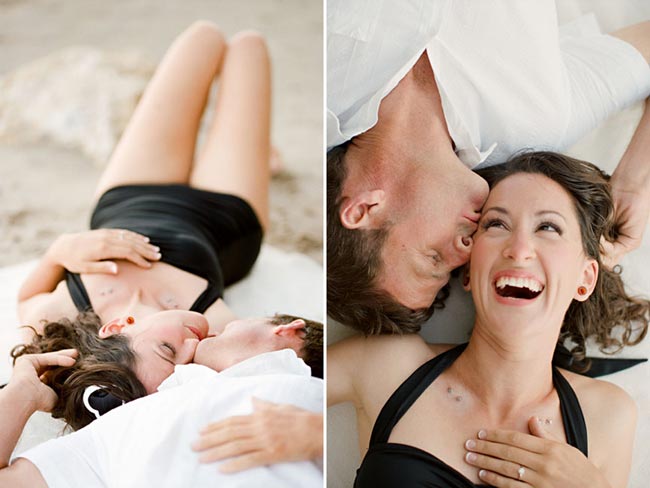 Then we had Caitlin change into a cute little romper: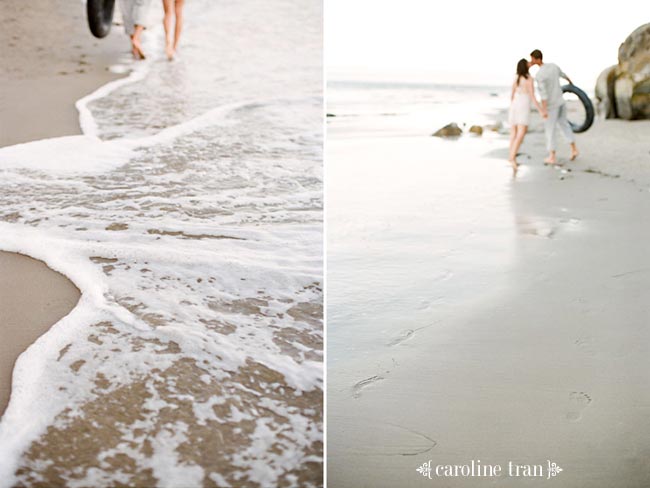 LOVE the simple black inner tube!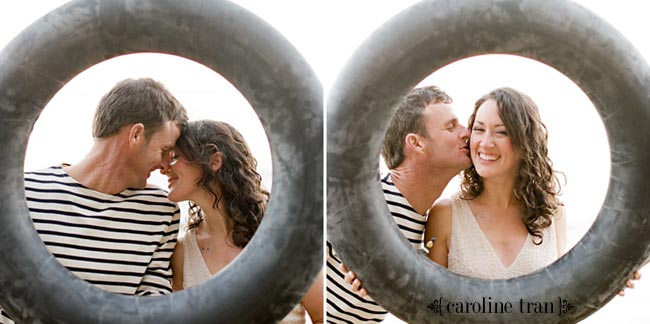 That ship looks *almost* exactly like the ship they met on.  Simon was explaining something about one of the sails, but it was beyond technical for me.  I love it though when someone gets really geeky about their passion!  I could listen for hours even though I don't understand everything.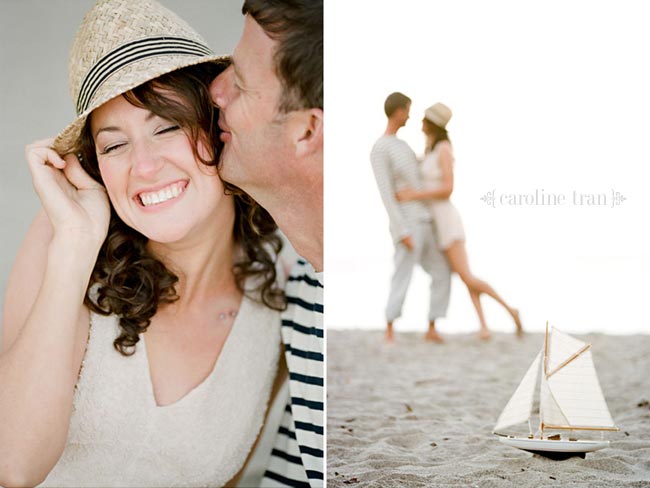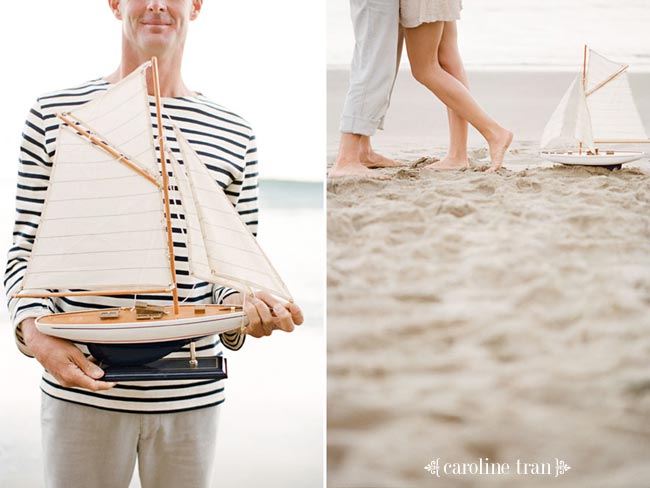 And then a cute little red dress.  Love the pop of color!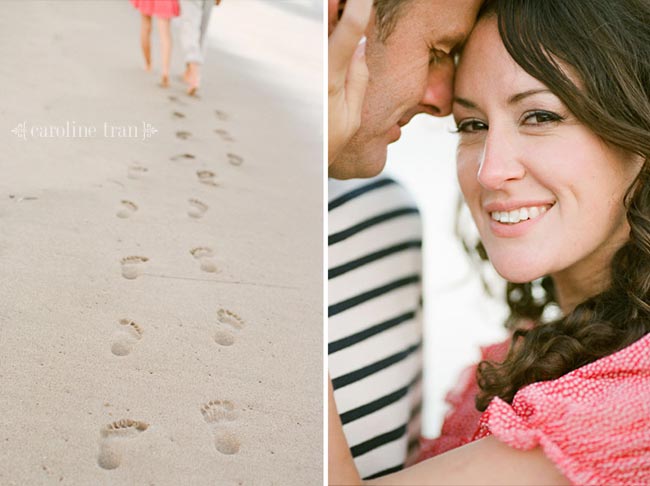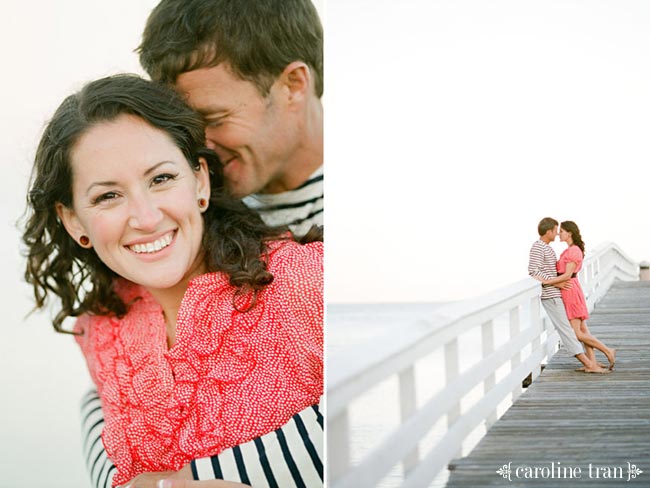 They're really one of the sweetest people I've met and I'm so happy to have met them, and capture their story on film for them.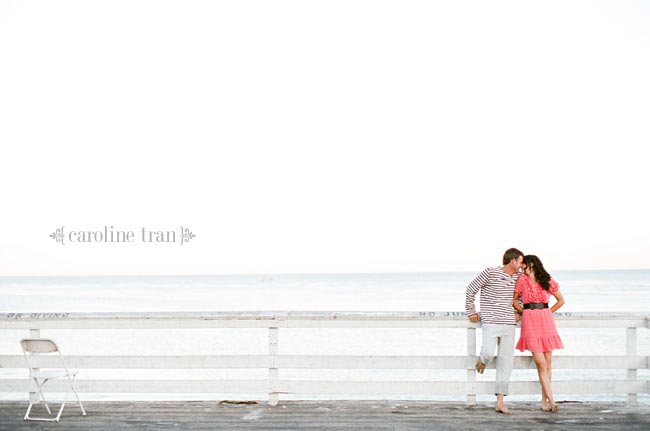 Check out Green Wedding Shoes for even more photos!