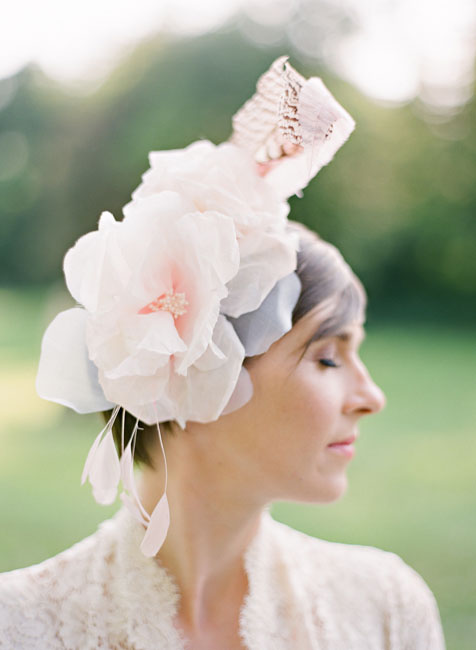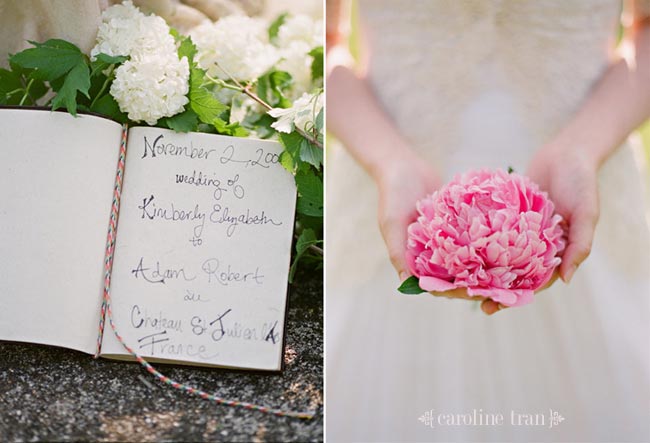 On November 2, 2003, Kim (from Junebug weddings) & Adam tied the knot at Chateau St. Julien.  Right out of college, they moved to France together and lived here for 6 months, managing the property, in exchange of having their wedding here.  Nearly 7 years later, we all went back and recreated the whole thing for them!  What a dream, right?
Amazing design by Eden of End-Design.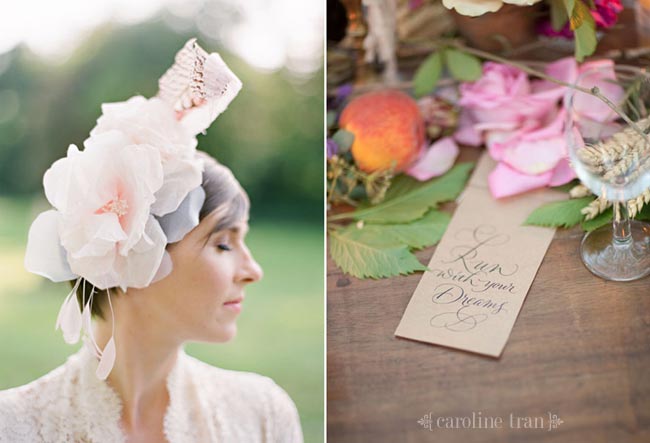 Gorgeous head piece by none other than Myra of Twigs and Honey.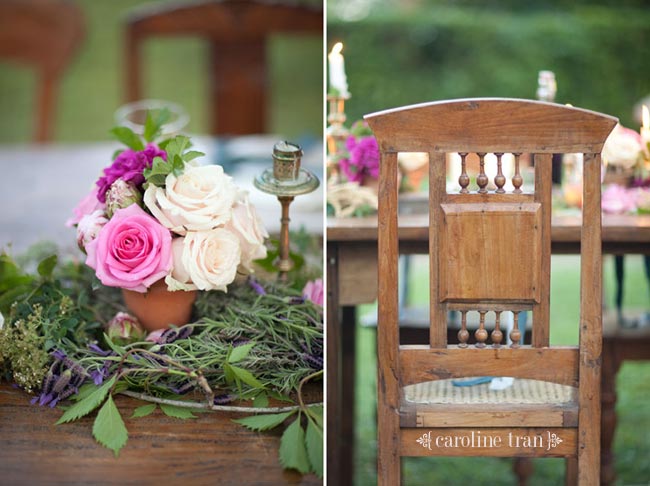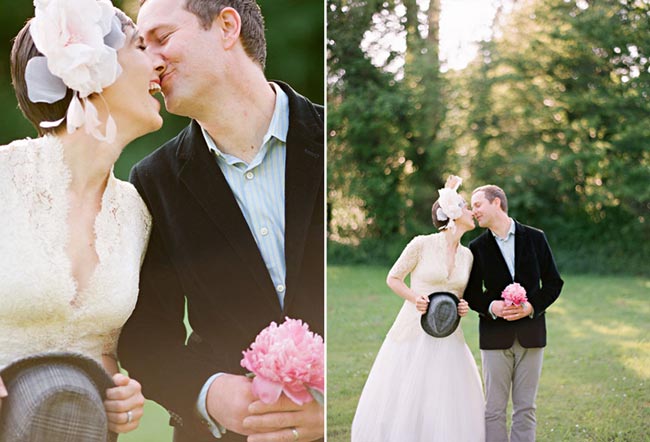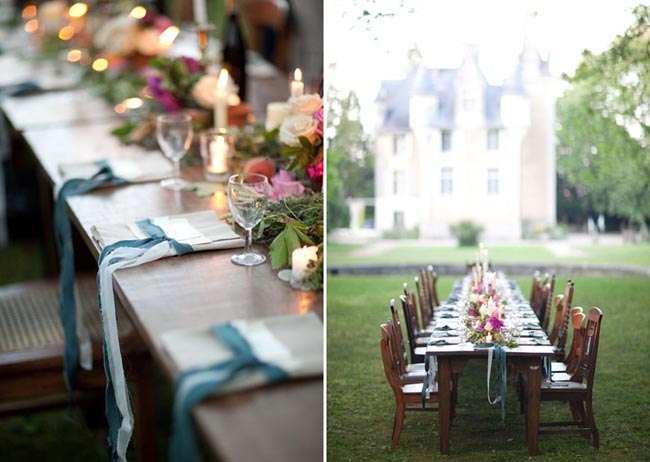 These are the original napkins that Kim & Adam brought to the Chateau for their wedding!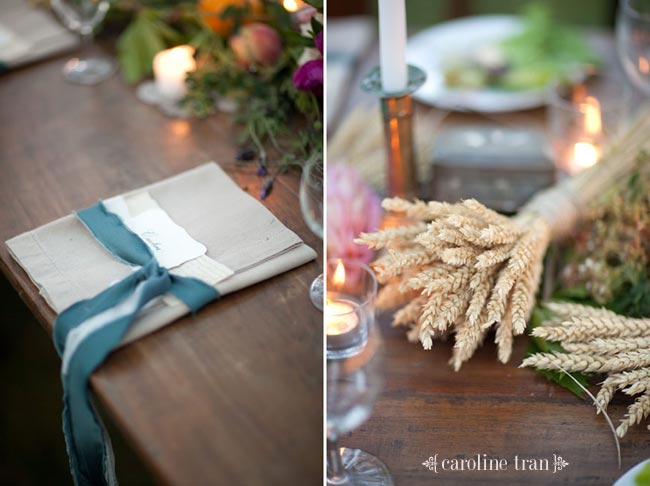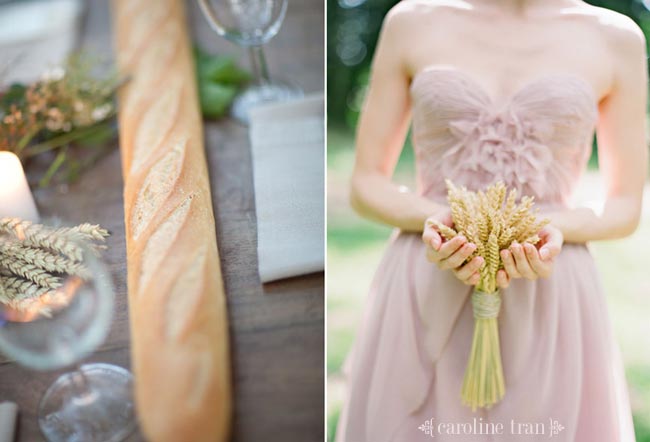 Aren't they just the sweetest?
This is how we dined our last dinner in France at A Lovely Workshop.  Amazing, right?  I still dream of France and miss it dearly.