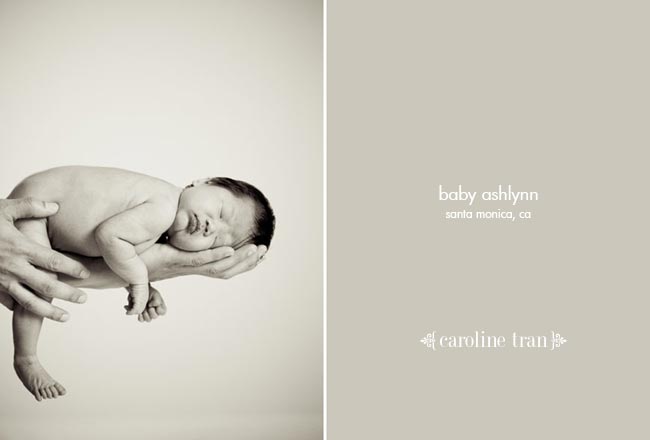 Maybe it was an omen, but I had a huge influx of maternity + newborn sessions this summer.  I've met so many amazing women, and heard so many amazing birth stories.  I'm soaking up everything like a sponge!  It's really surreal shooting newborns – it's so hard to believe that only a few days ago, baby Ashlynn was inside of her mommy!  Doesn't matter how many newborns I've shot, each time still trips me out.  Isn't she just the most precious thing ever?  She has a super cute middle name too: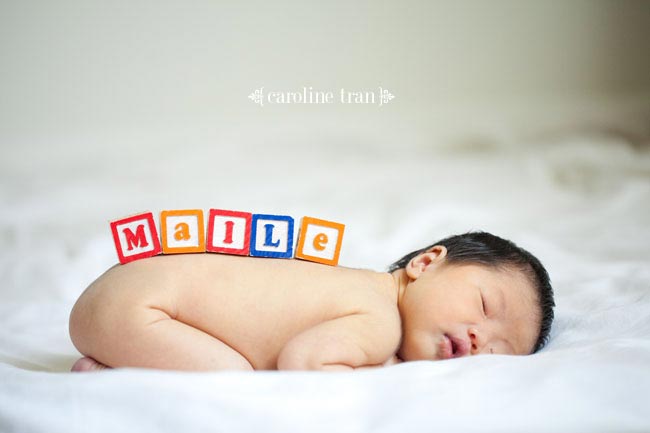 And the most adorable Yorkie ever!!  Poor guy, he was the only child for over 10 years!  At first, he didn't want anything to do with his little sister…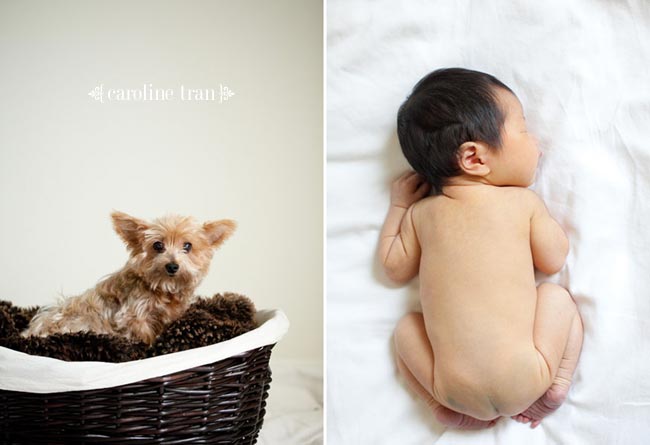 But by half way through our session, he totally adored his little sister: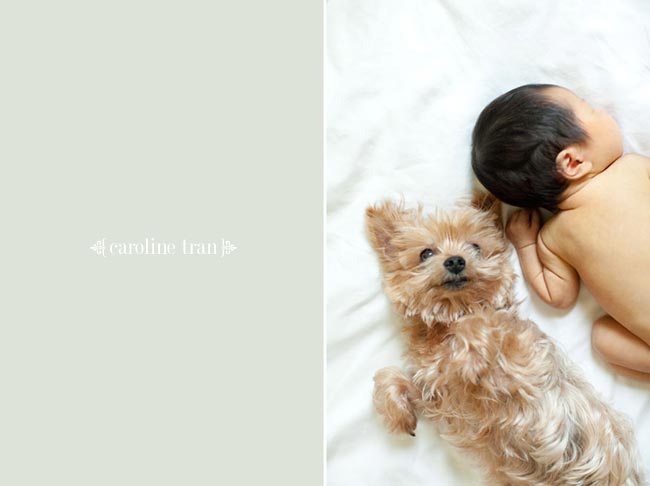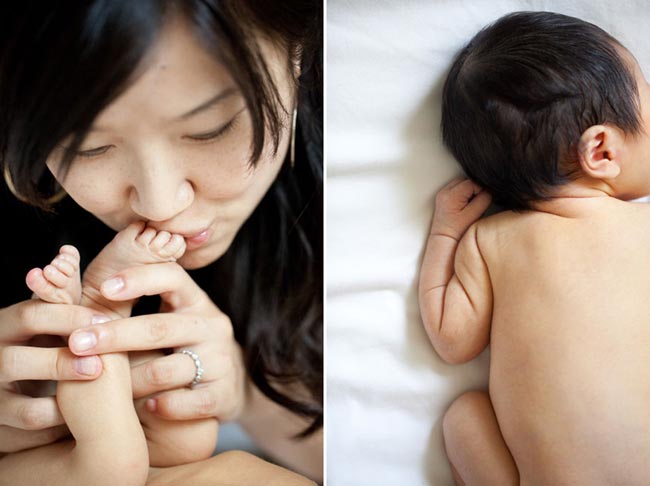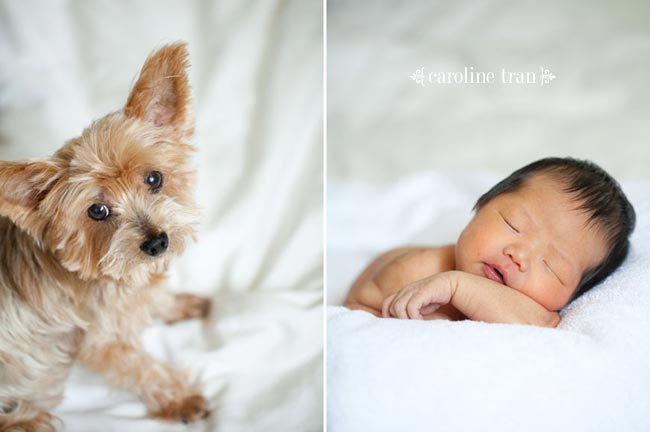 Isn't she just so precious?  I want to snuggle with her!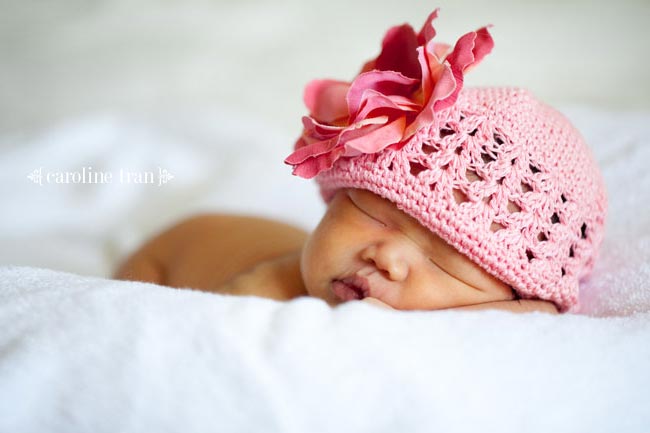 Modeling is hard work!  They're both pooped by the end of the shoot: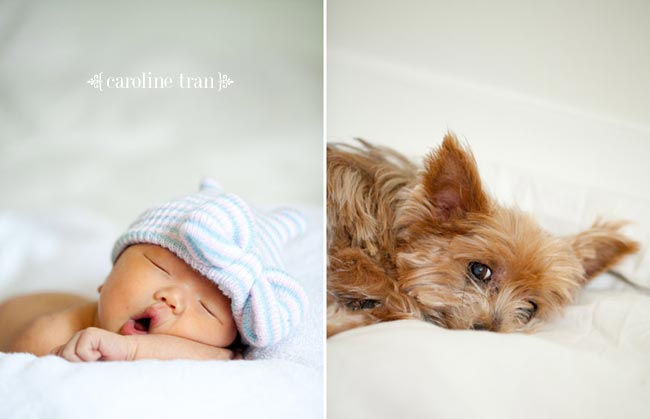 And one of my favorite photos: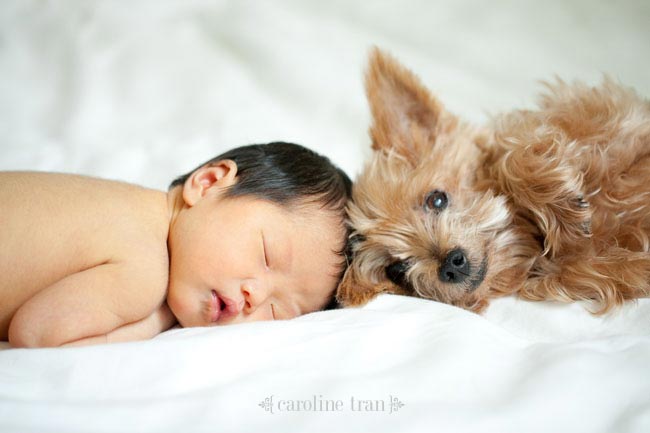 Welcome to this big world, Ashlynn!  I can't wait to see how much you've grown!