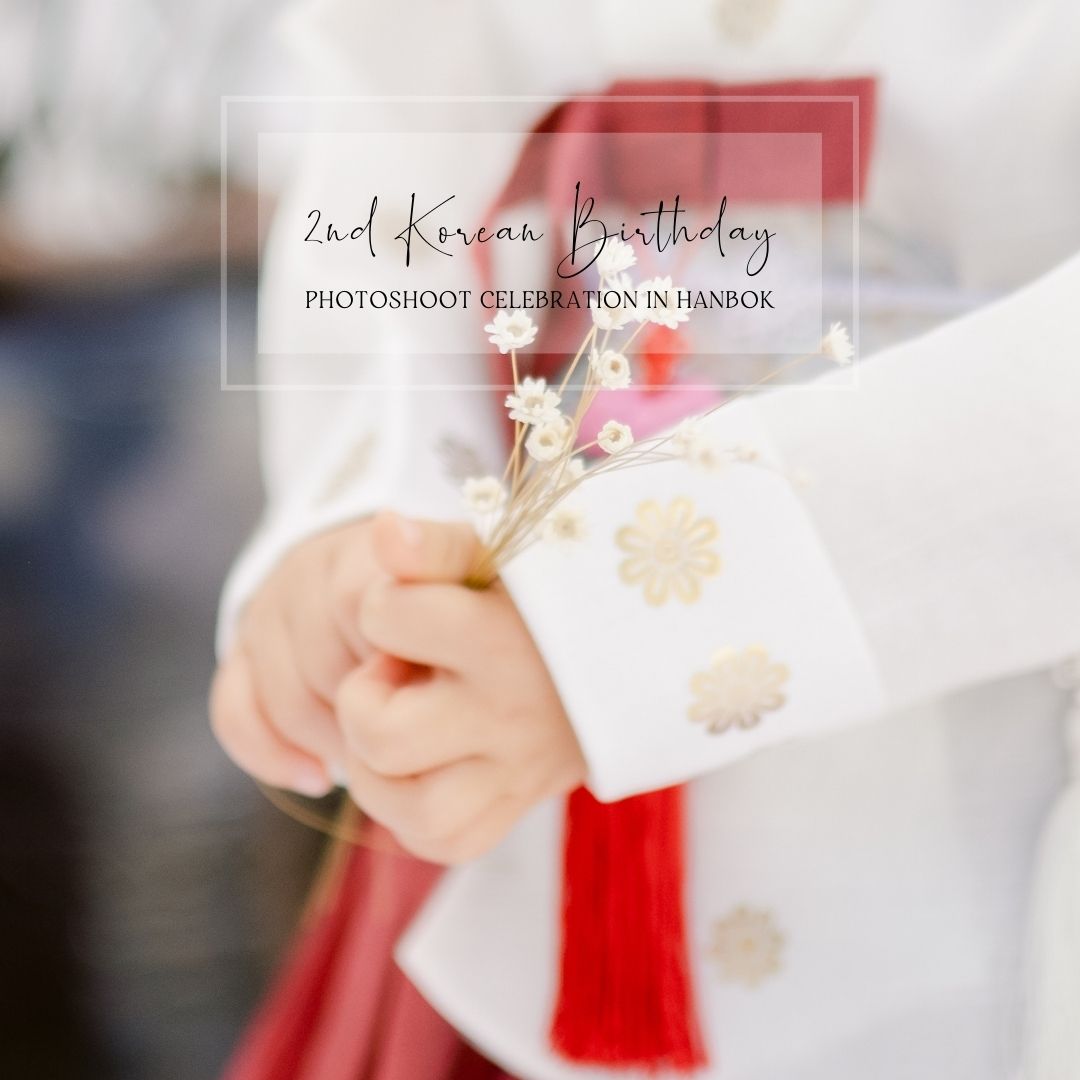 Have you ever thought about having a 2nd Korean birthday photoshoot celebration in hanbok, but put that idea aside because you're used to just seeing hanboks for dohl? Maybe this set of photos will make you reconsider!
We joined Eloise and her family for her 2nd birthday party to capture some portraits of her in a hanbok. Her parents had fun customizing the hanbok to fit her personality (and if you'd like to do the same for your child's birthday photoshoot, we and our vendor partners can totally help with the process!). Amongst her family, Eloise's nickname is Queen Lo, so they searched for a headpiece that reflects one that Korean royalty would wear. We loved all the gorgeous details of her hanbok, and everyone agreed that she looked adorably regal in it!
We couldn't let Mom and Dad miss out on the action though, especially because Mom had her own hanbok for the occasion. It was so understated and modern—such a fresh take on the traditional garment! Just look at these lovely mommy and me portraits:
Photographing a 2-year-old is so different from photographing babies at the typical newborn, 6 month, and 1 year milestones. Two-year-olds are so much more aware and are active participants in their photoshoot. We love the range of emotions that we were able to capture—you really get to have a sense of Eloise's burgeoning personality just by looking at these images!
The pandemic forced many families to postpone or scale down the celebrations we would've wanted for our kids. If your family wasn't able to have a dohl for your baby, maybe a 2nd Korean birthday photoshoot celebration in hanbok can help make up for that missed opportunity. We would argue that you could do this for a 3rd or 4th birthday too—they're still super cute in hanboks! Our kids are only little for so long, so let's celebrate and commemorate their milestones whenever we can—reach out to us today to plan your child's birthday photoshoot!