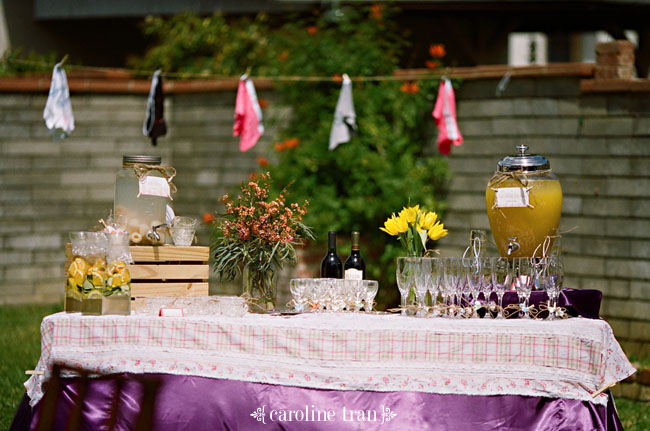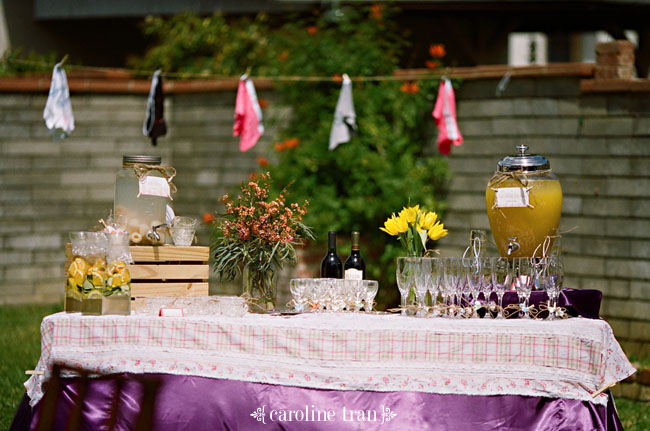 I came home from NY today with the pleasant surprise that I was featured on Style Me Pretty while I was gone!  NY was amazing!  Such an amazing city!  The crazy part is that we were at time square and didn't even know there was a car bomb there until we got home and saw it on the news!  So glad nothing blew up!  On to happier matters, let me share this cute bridal shower with you.
Linda from Lumiani Events is usually the one planning events for other people, so it was so great to see her surprised with a party where she was the guest of honor!  The ladies at Lumiani Events did a wonderful job planning and decorating this charming backyard shower for her.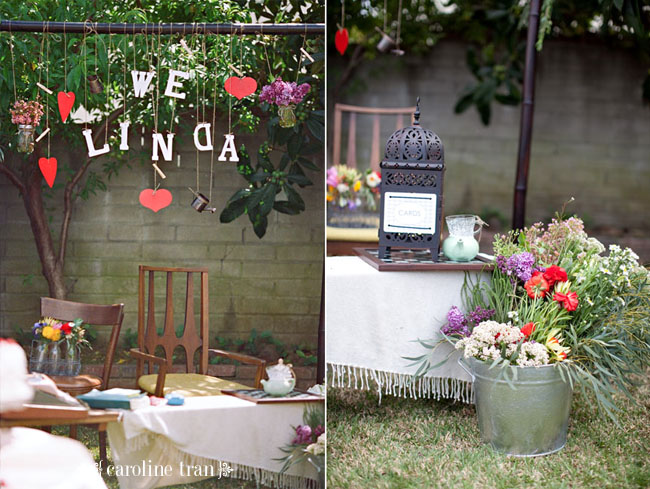 They did all the decor & flowers themselves!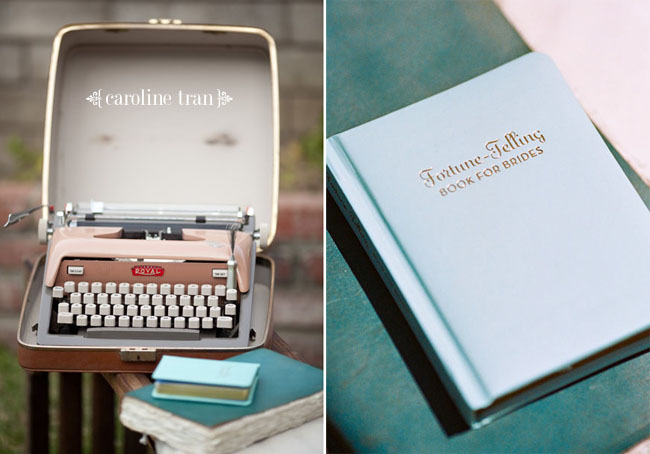 The refreshing drinks were perfectly displayed for this warm backyard party!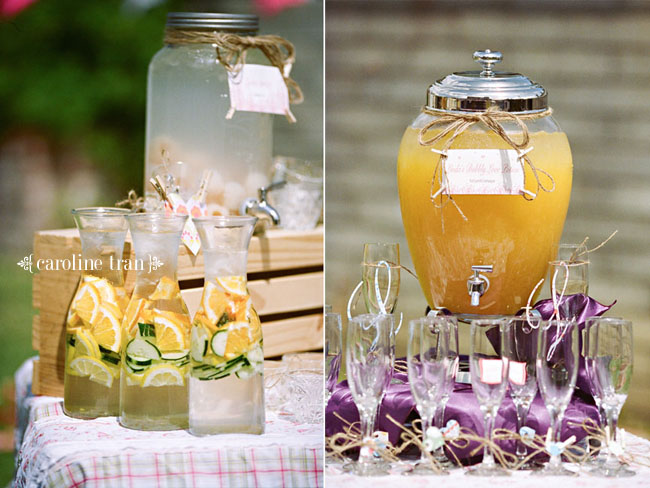 And who can resist Sprinkles cupcakes, right?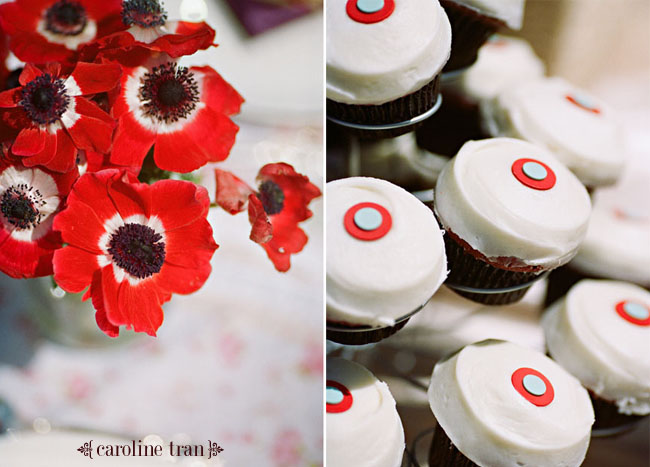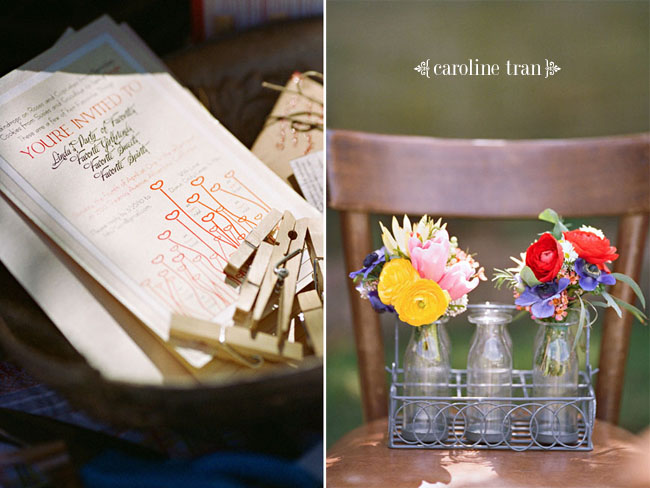 One of Linda's favorite cake & bakeries is from Susina.  The cake is amazing!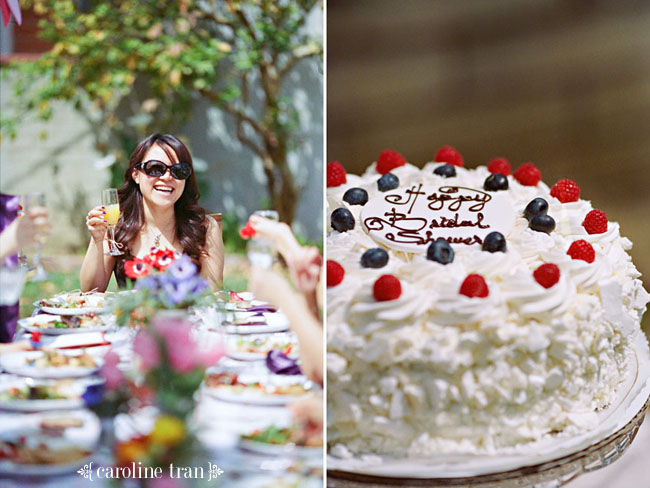 Each girl who arrived received a ring pop.  If you say "Linda", you have to forfeit your ring to the person who first called you on it.  Her future sister-in-law was the master at this game: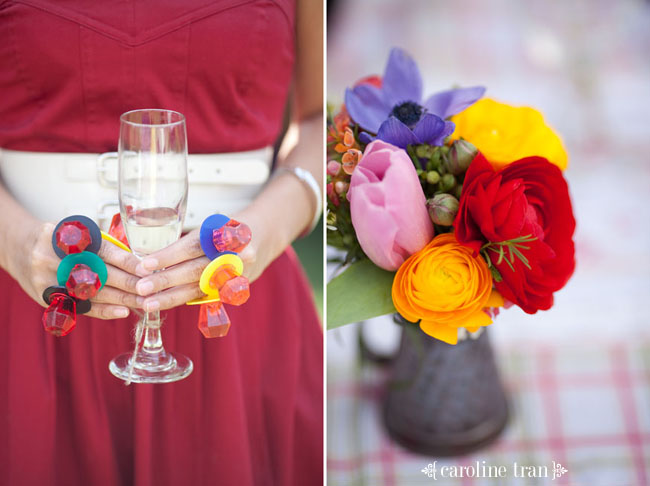 Another activity was the underwear decorating contest.  Guests decorated throughout the day and hung them up for Linda to judge.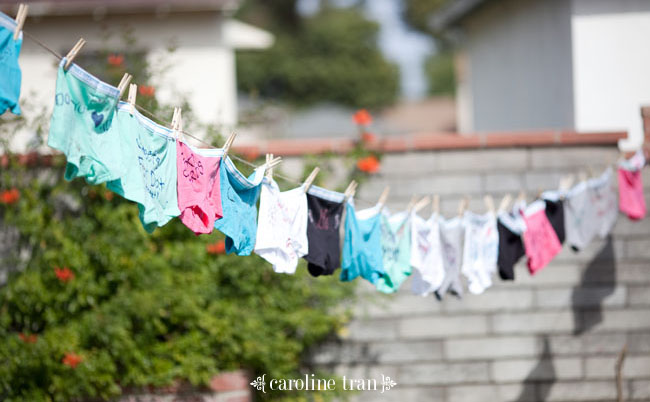 The winner also cracked me up!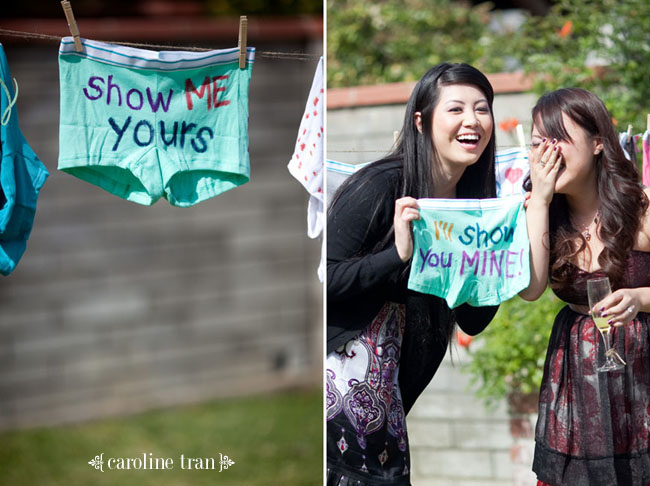 I love their hearts theme!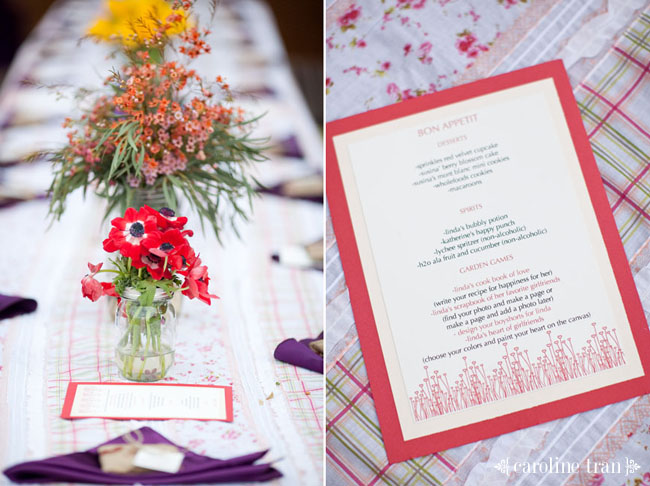 You see those vintage chairs & benches?  The benches were all made by Linda's fiance for their wedding ceremony.  What a keeper, right?  lol.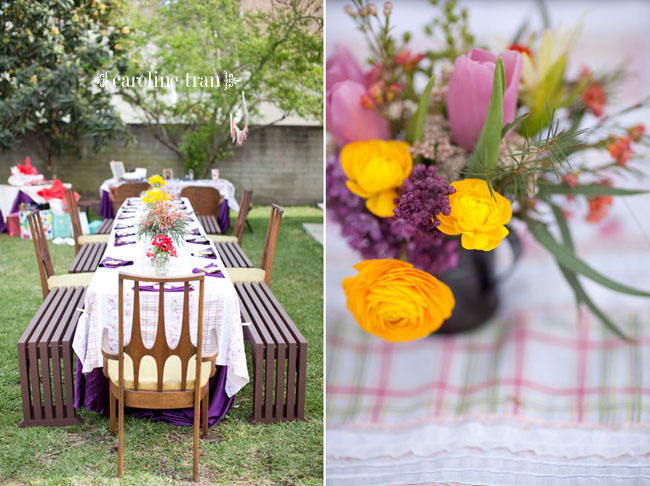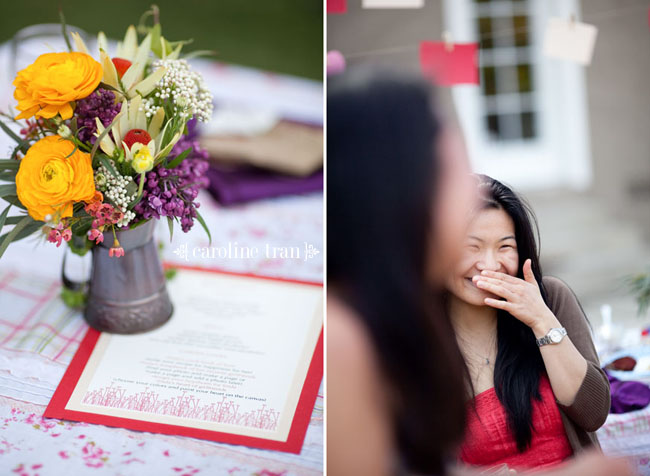 Their flower arrangements were so simple, but so very charming!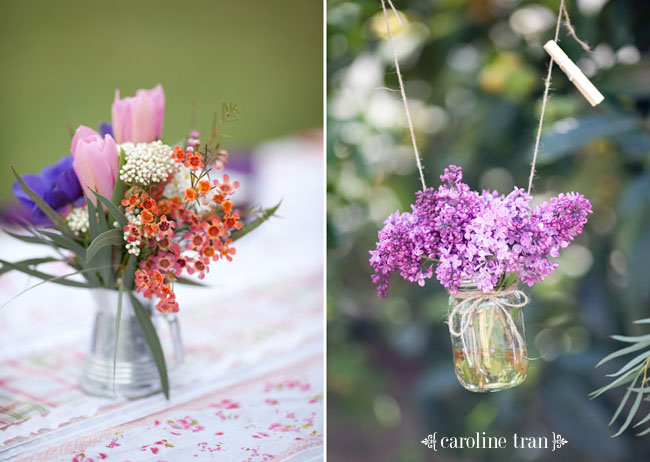 And I just love their tablescape!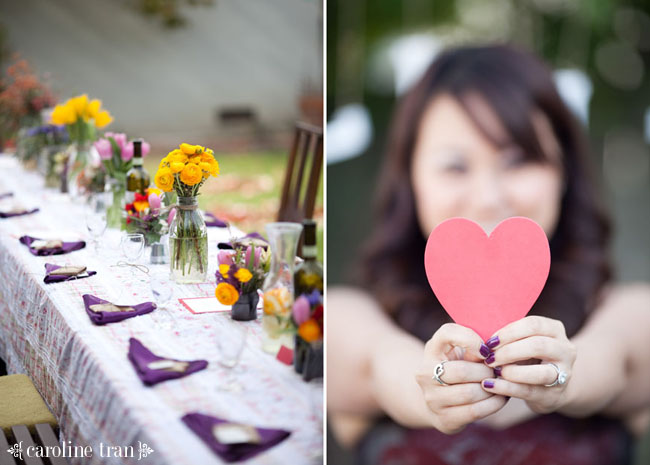 Congrats to Linda & Dat!  Wishing you both a lifetime of happiness!  Linda, hope you have fun with all your new toys from the shower!  *wink wink*
On a random technical note, this was shot mostly on Kodak film… expired in 2007.  The rest is digital.  With one of the cameras we bought, the seller threw in rolls of Kodak film.  I thought I'd try it out for the sake of it.  After using them, I looked and realized that they expired in 2007.   The colors needed a little correcting, but that's it.