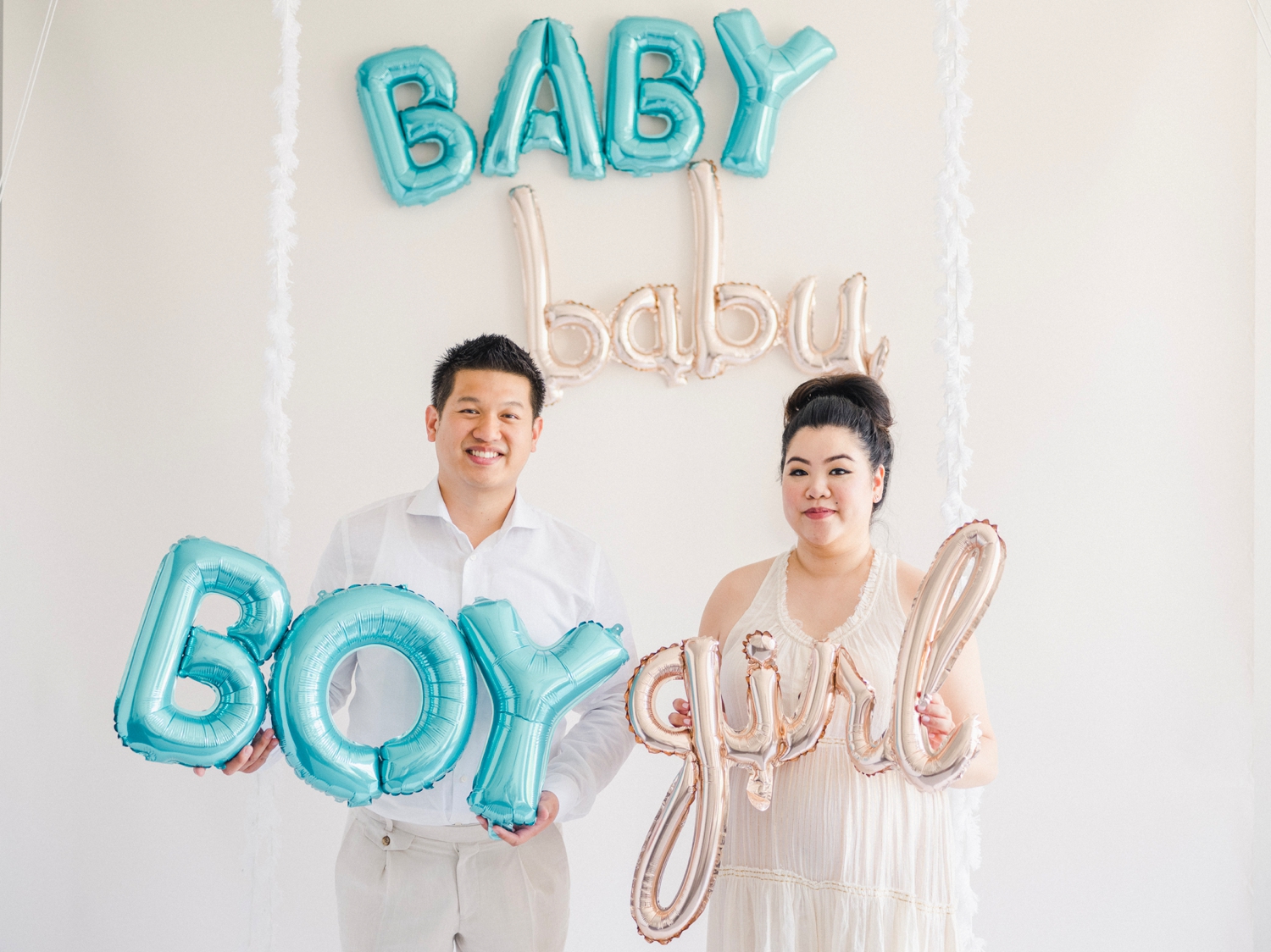 What an honor it was to produce this baby gender reveal professional photo and video session. If there's one thing you know about me, I love babies! From maternity sessions, to ABC Sons and Mommy and Me, we've had so many kids in and out of the Caroline Tran Photo studio here in DTLA! And now, we're adding a new type of session... baby gender reveals! This gender reveal session is a little different in that from start to finish, we take care of everything! All you have to do is show up.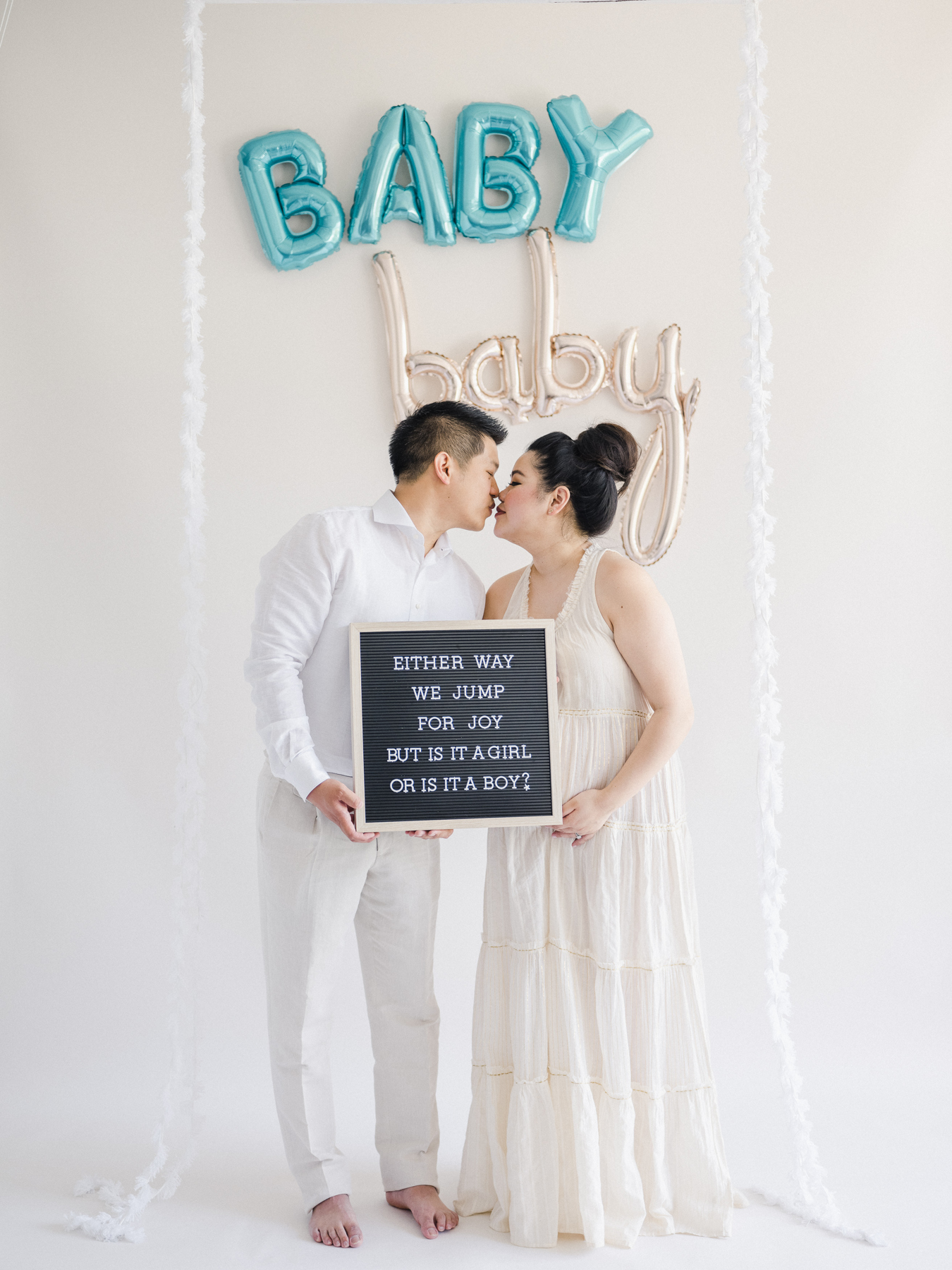 Susan and Jade arrived at the studio and we took care of hair, makeup, video production and design! That's right, photo and video! And you might be wondering, "How did you know the gender of the baby before they arrived?" Susan and Jade had their doctor send the ultrasound results directly to us at the Caroline Tran Photography studio in DTLA and we took care of the rest!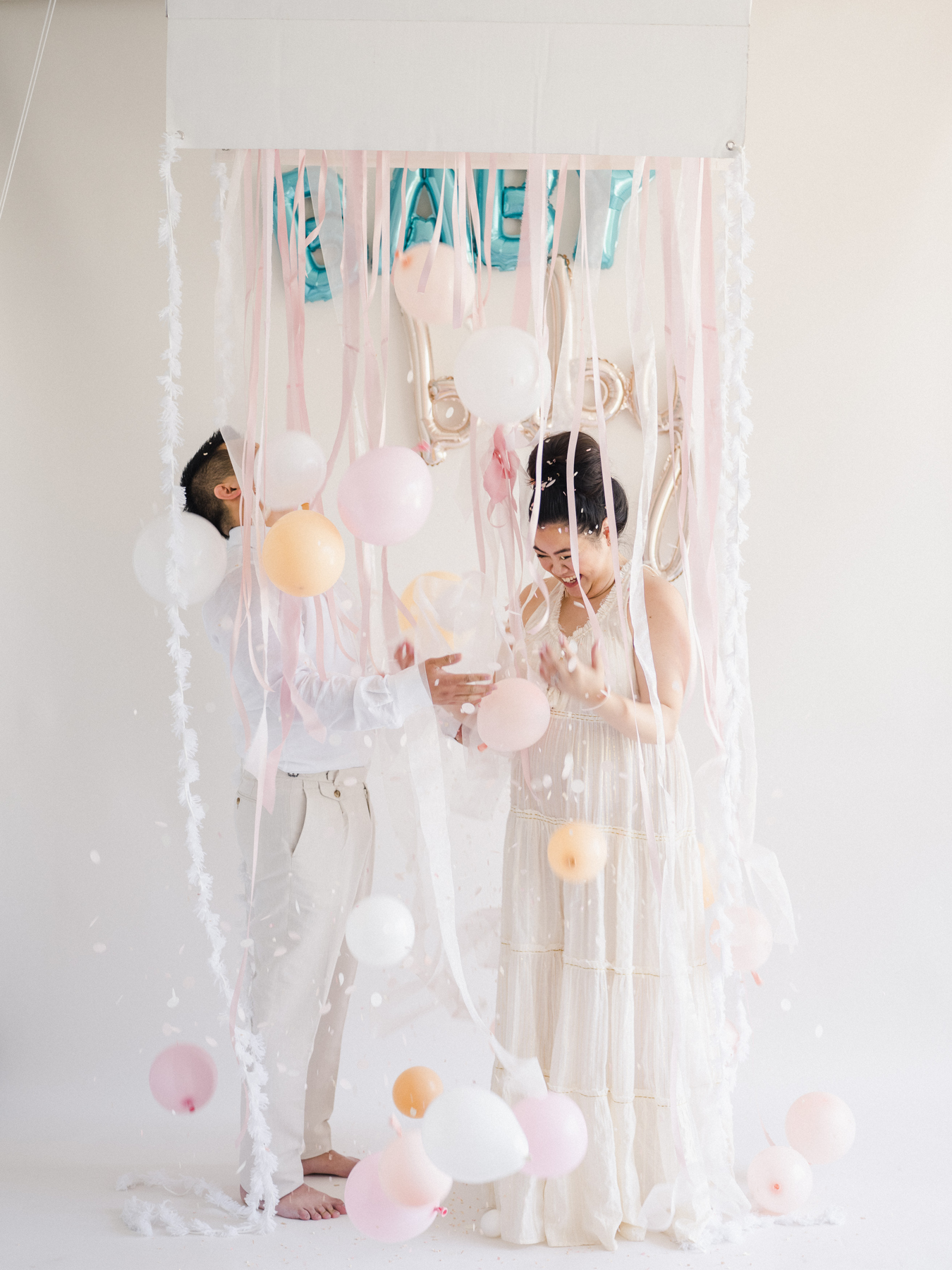 This was especially an honor for me because I've known Susan and Jade ever since I shot their engagement and wedding years ago. The entire session was incredibly emotional and such a momentous occasion! I could hardly contain myself from the anticipation leading up to the big reveal!
Congrats, Susan & Jade!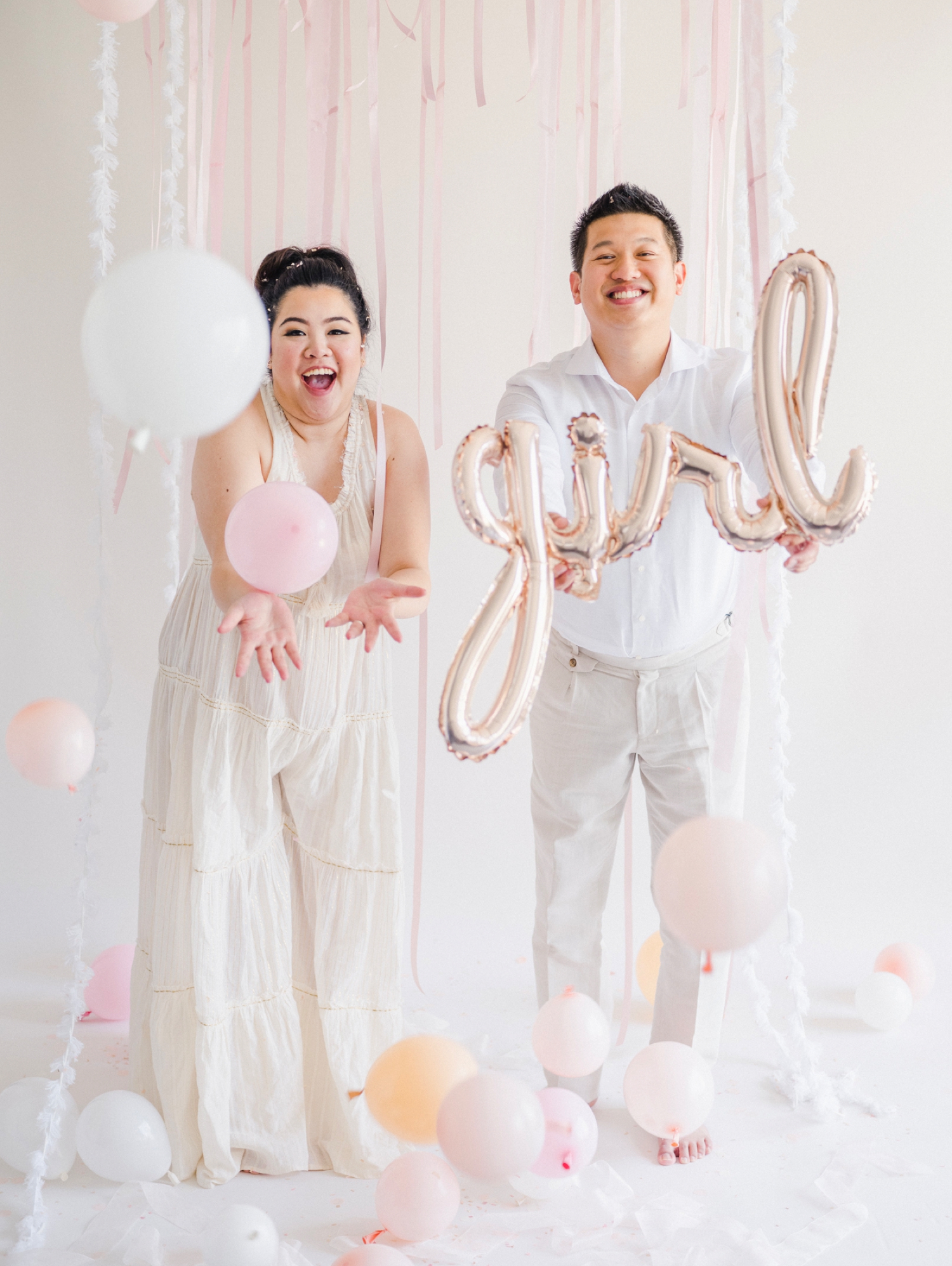 If you're wanting to book your own gender reveal session, click below! We'll get you all taken care of and set everything up!