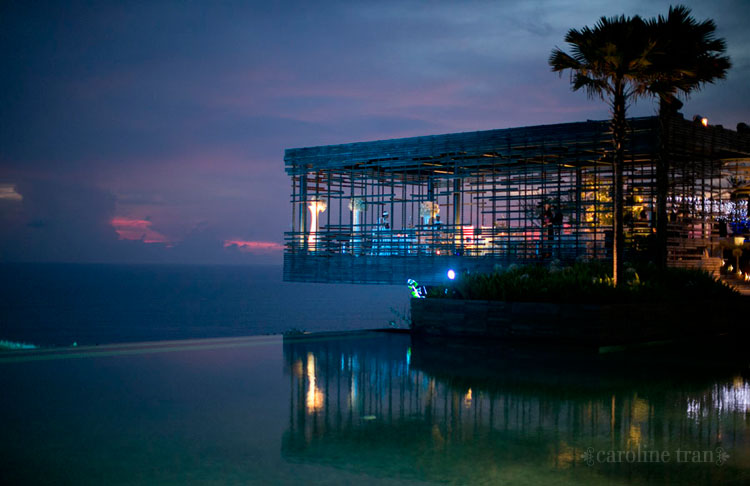 I often get asked, "Of all the places you have shot, what's your favorite venue?"  Fortunately, I get to share photos from one of the top contenders today – the Alila Villas Uluwatu, Bali.  In case you missed it, this gorgeous wedding was featured on Style Me Pretty last week!  On top of this amazing venue, Natalia (EnEn) & Tata are also very talented wedding photographers, so I knew I was in for a treat.  They had impeccable attention to detail – from film canisters as invitations to film strips in their bouquet & boutonniere…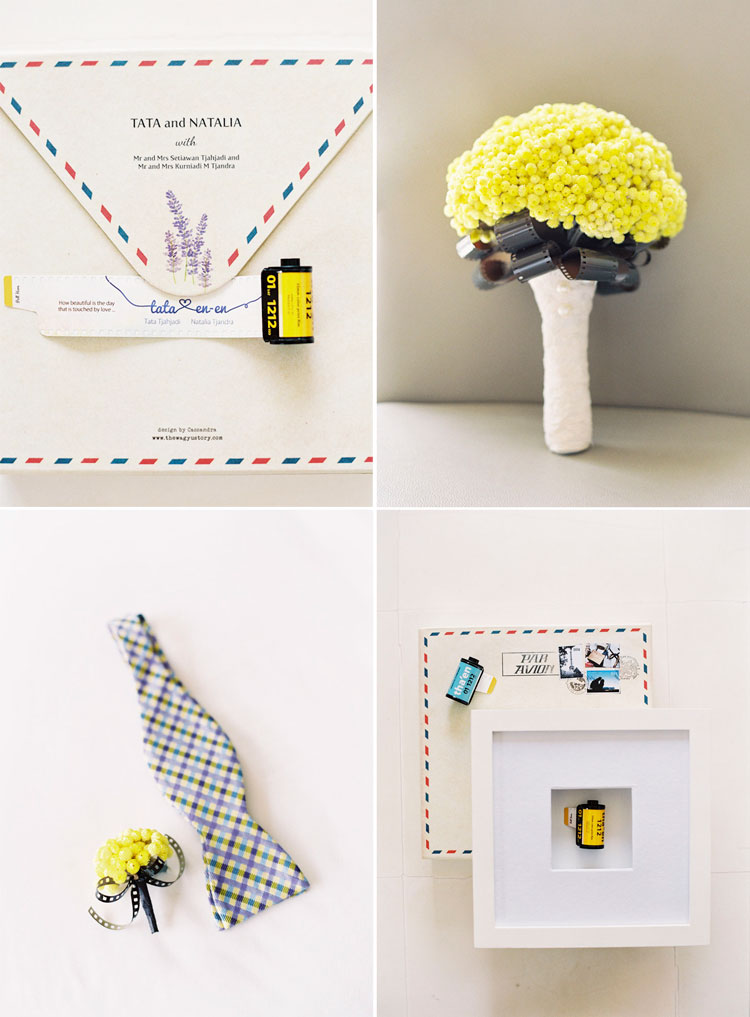 His wedding band was made up of 4 individual bands, each made of a different metal: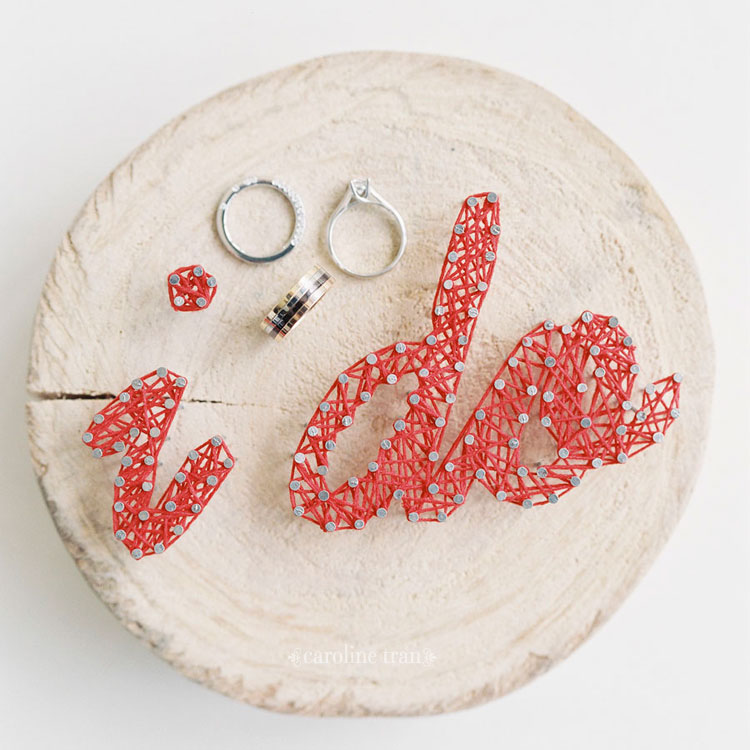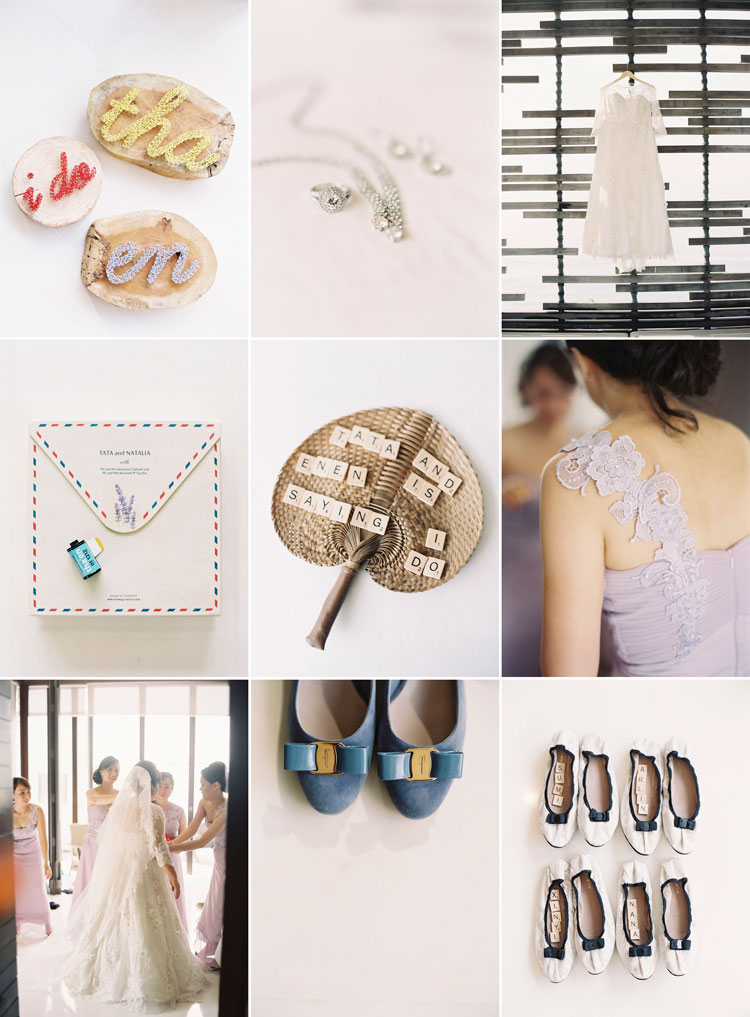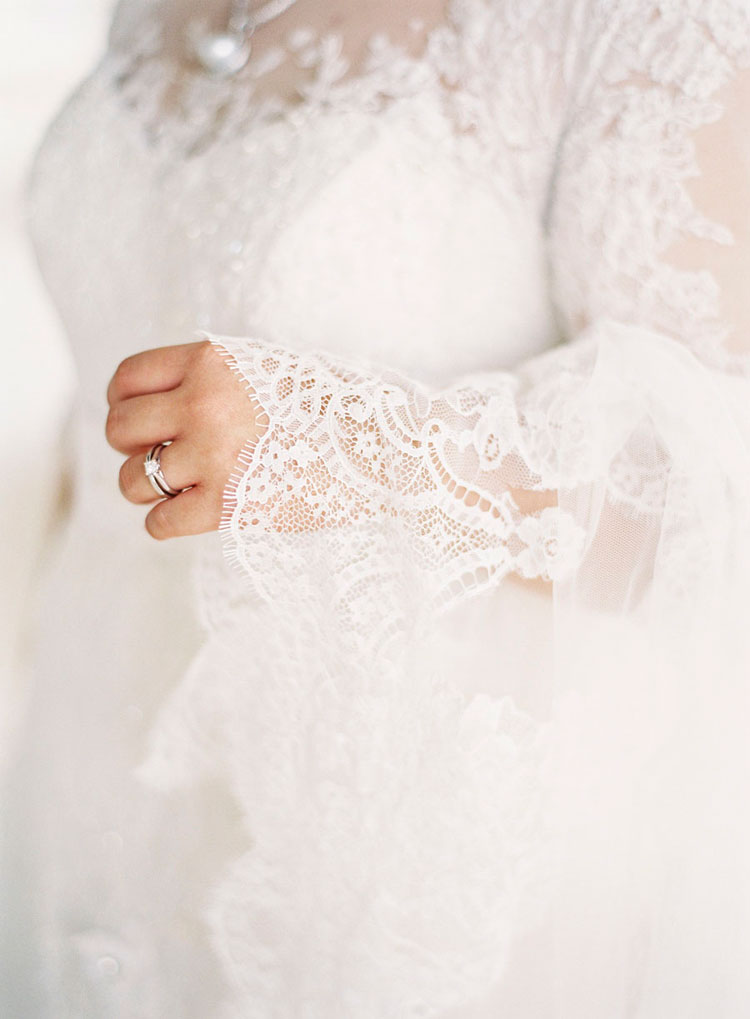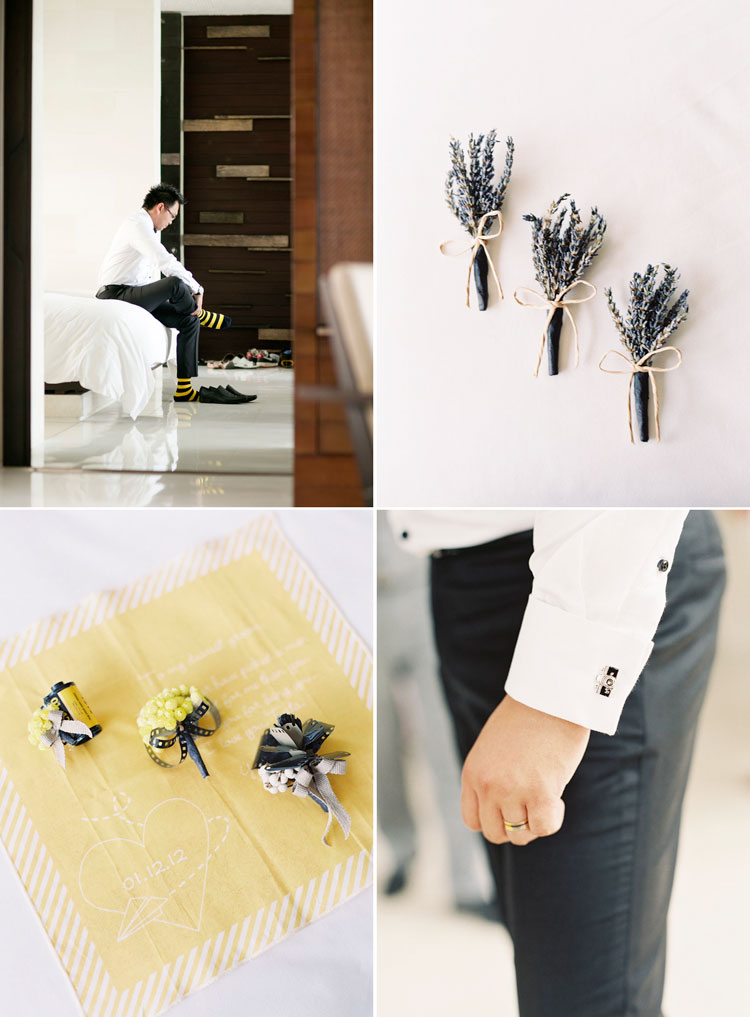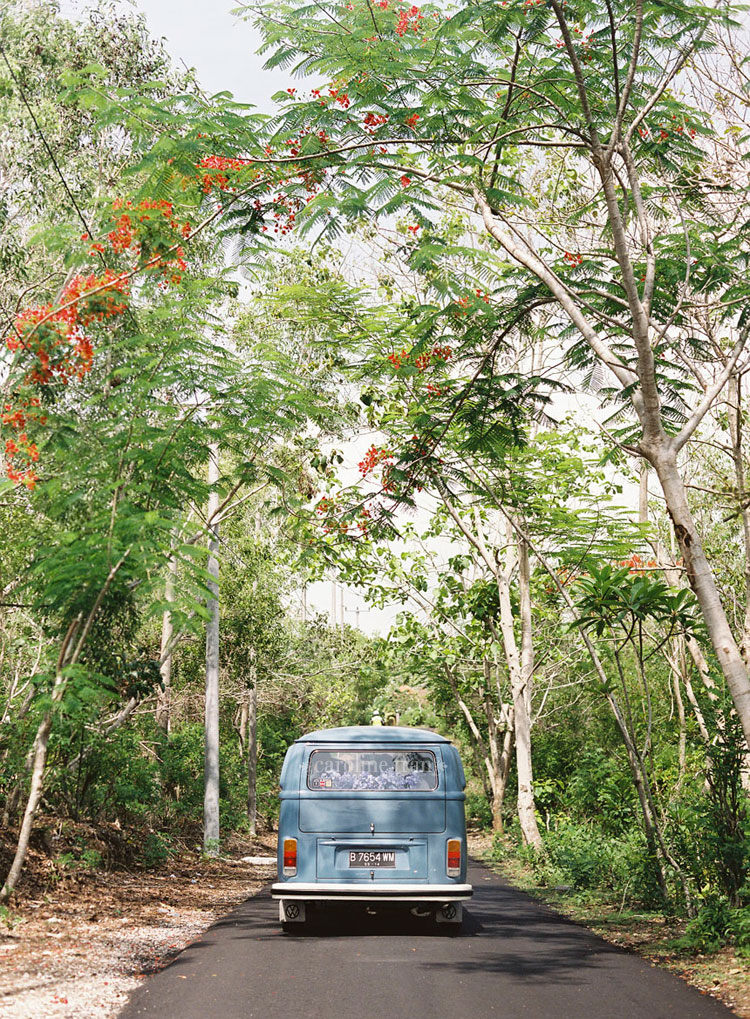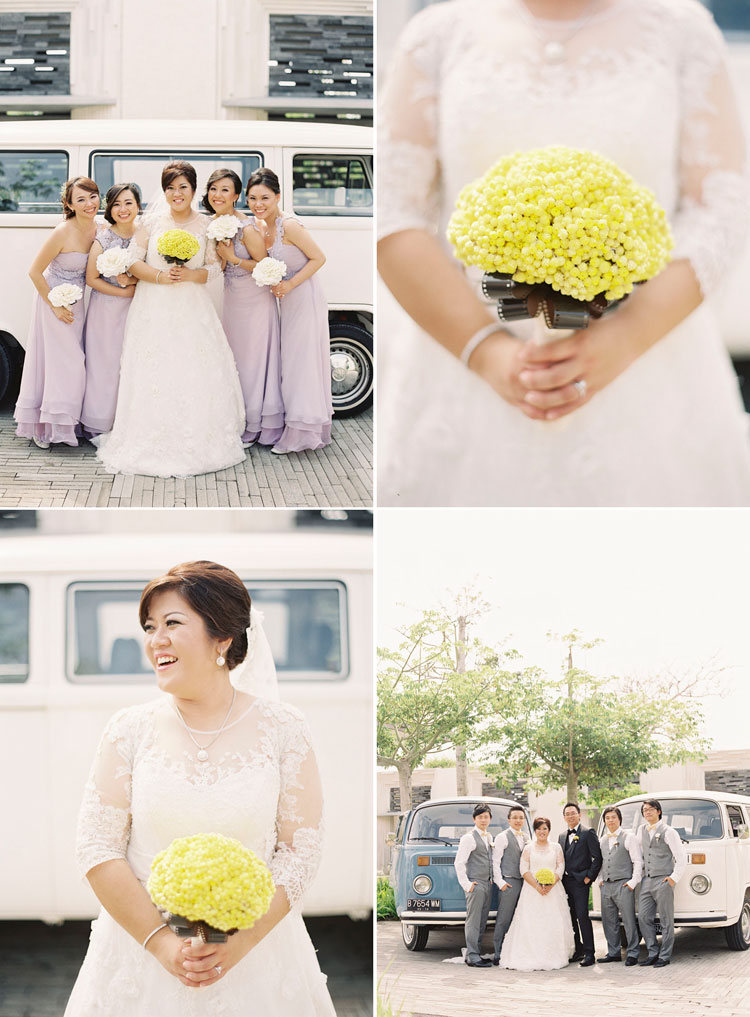 My favorite part about their wedding is how people flew in from all over the world to celebrate with them.  They hosted everyone at this gorgeous resort, so it was such a fun atmosphere to have the entire resort to yourself.  I got to hang out with everyone and seeing this next photo just makes me miss them all so much: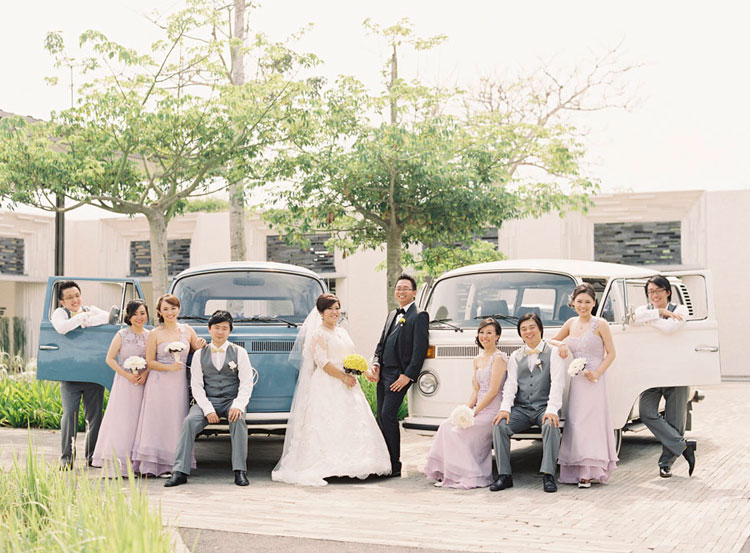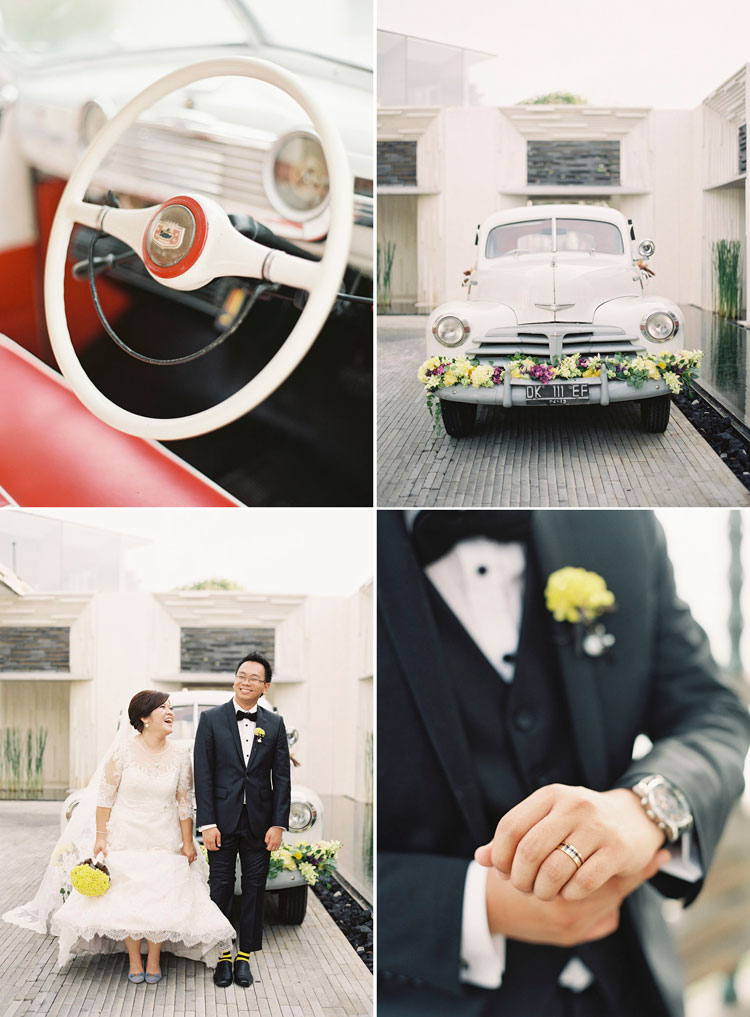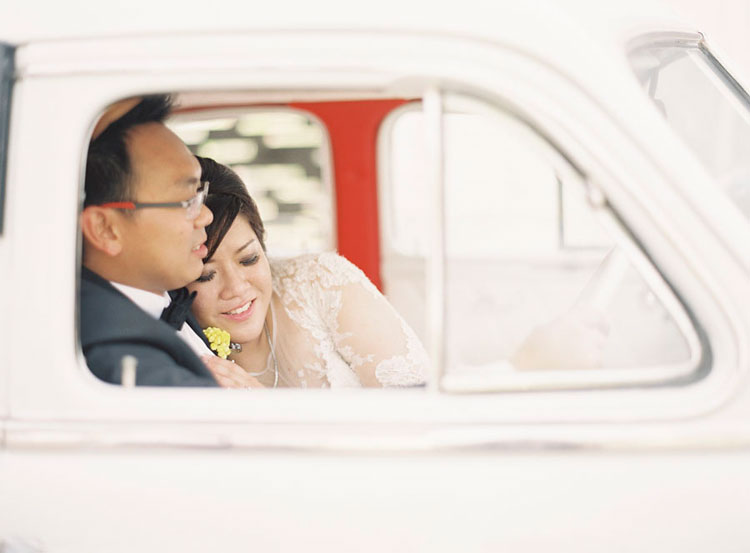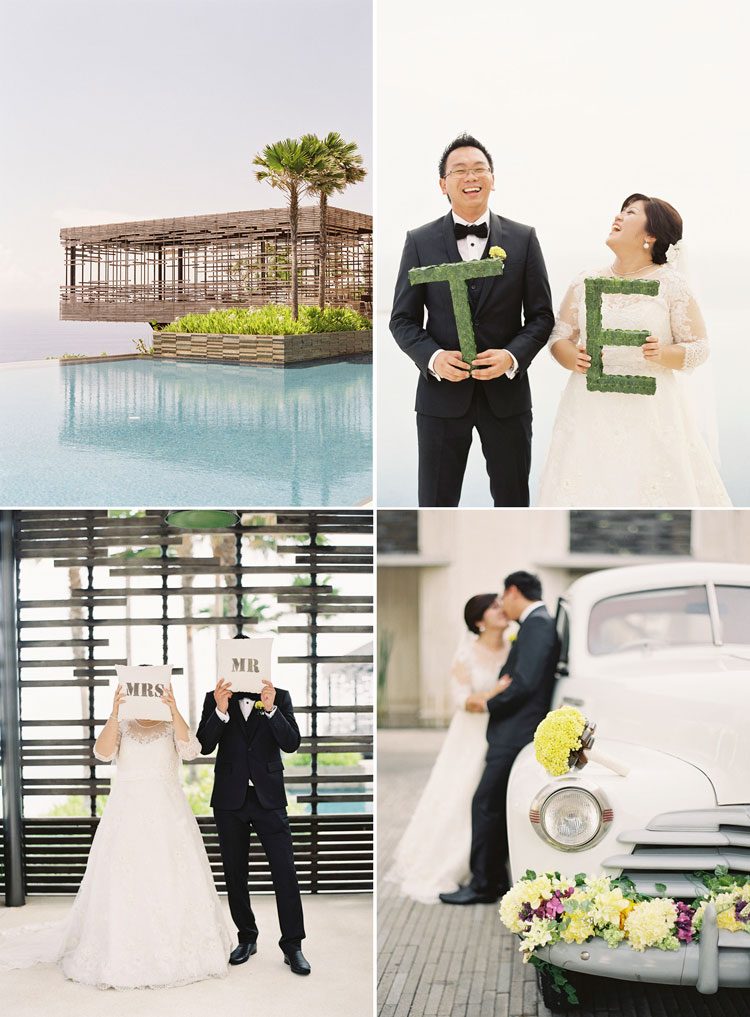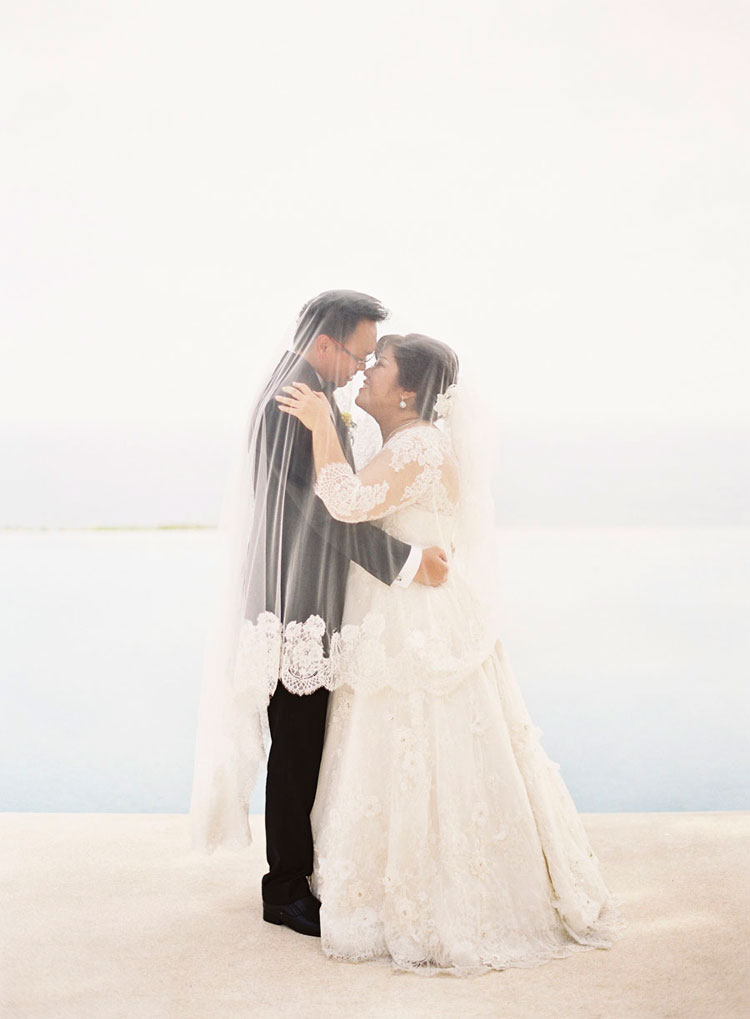 Their ceremony was held on a cabana that floated off a cliffside and over the ocean, and was full of nothing but baby's breath.  It's like a breath of fresh (bali) air.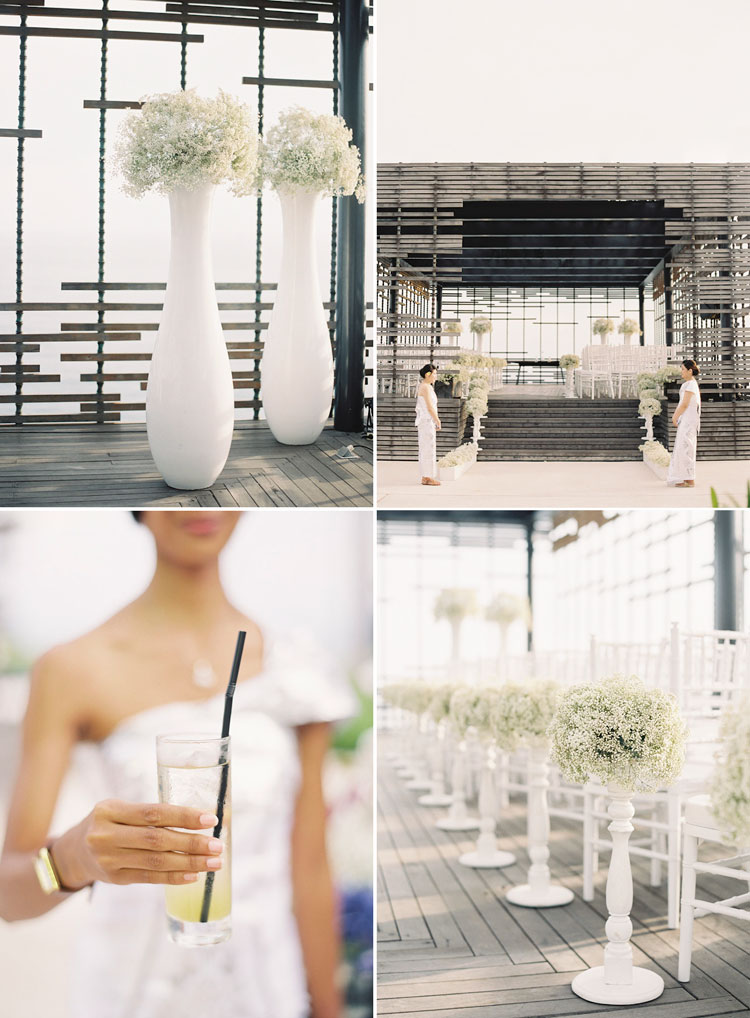 Gorgeous ceremony at sunset: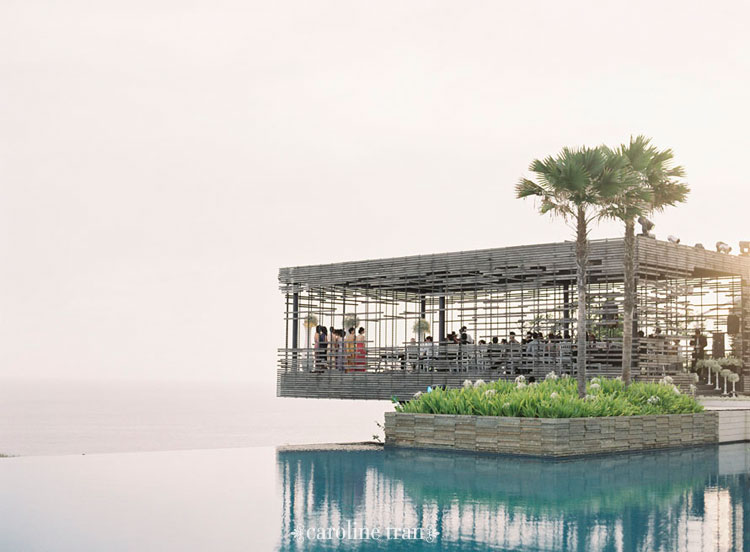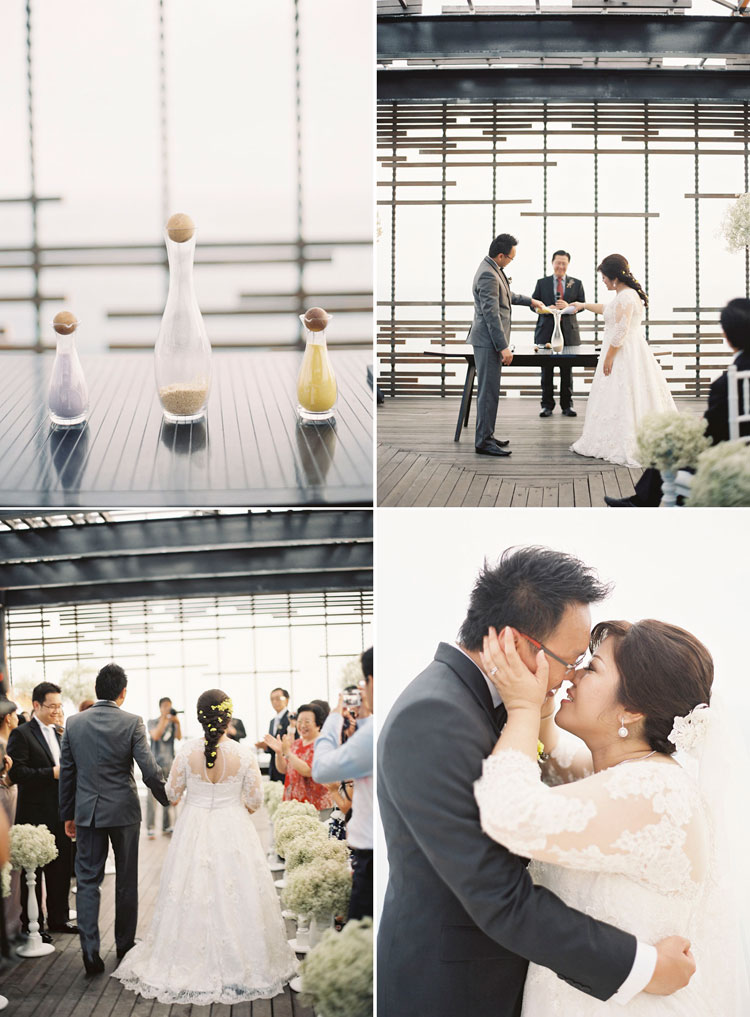 Bali light!!  *dies*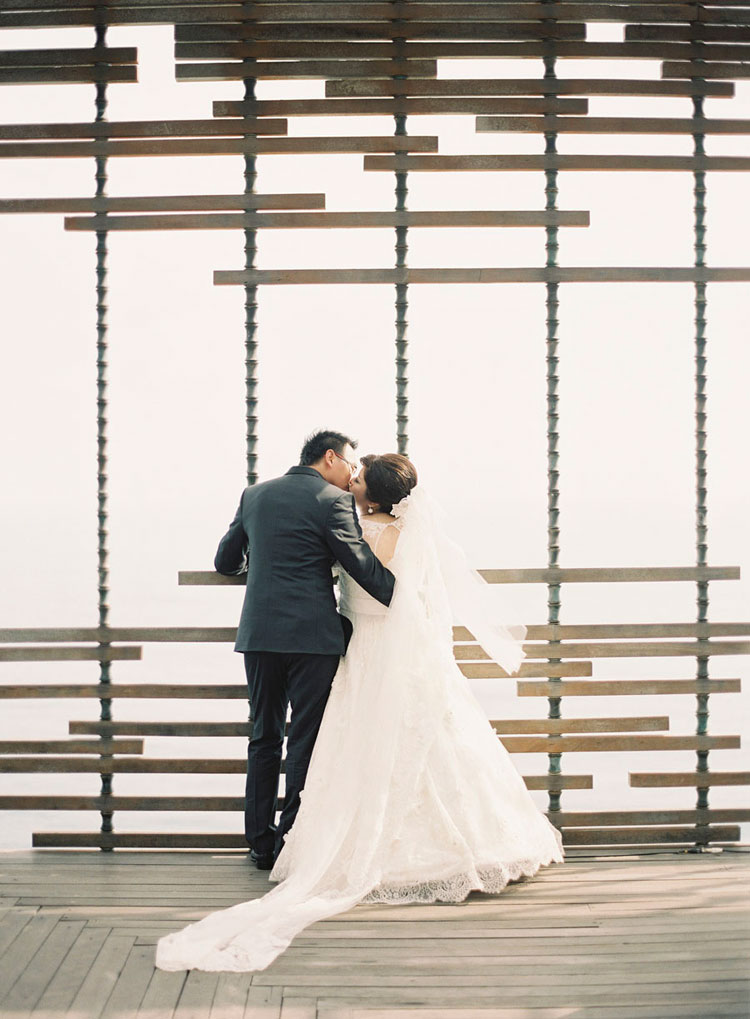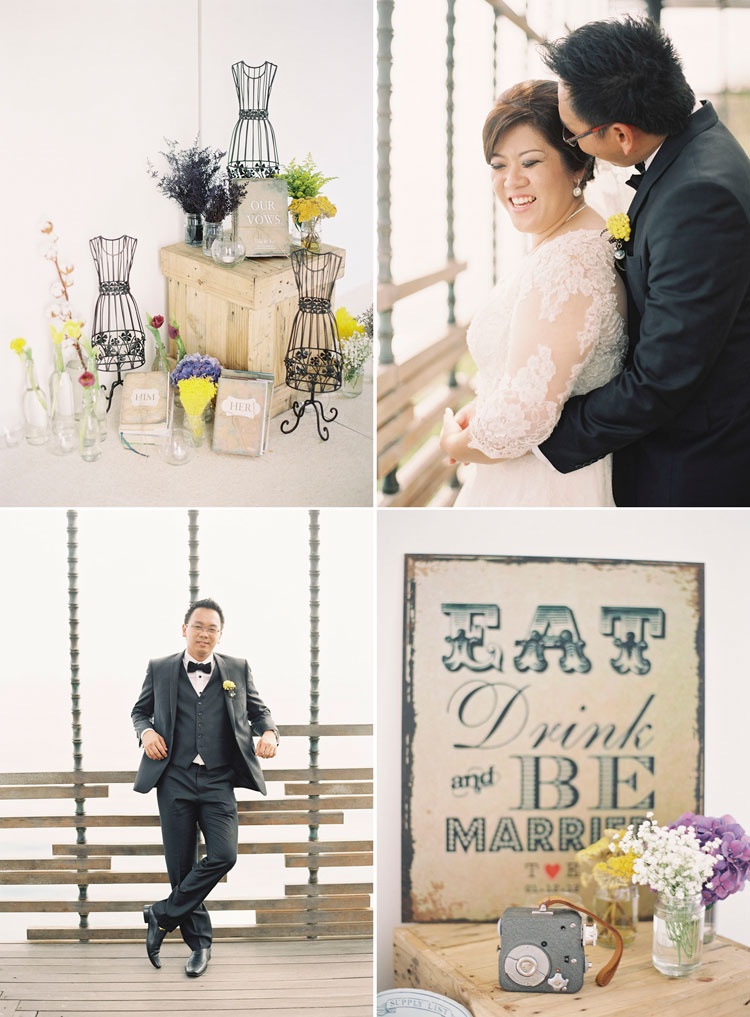 Her gorgeous lace dress was custom made by her friend!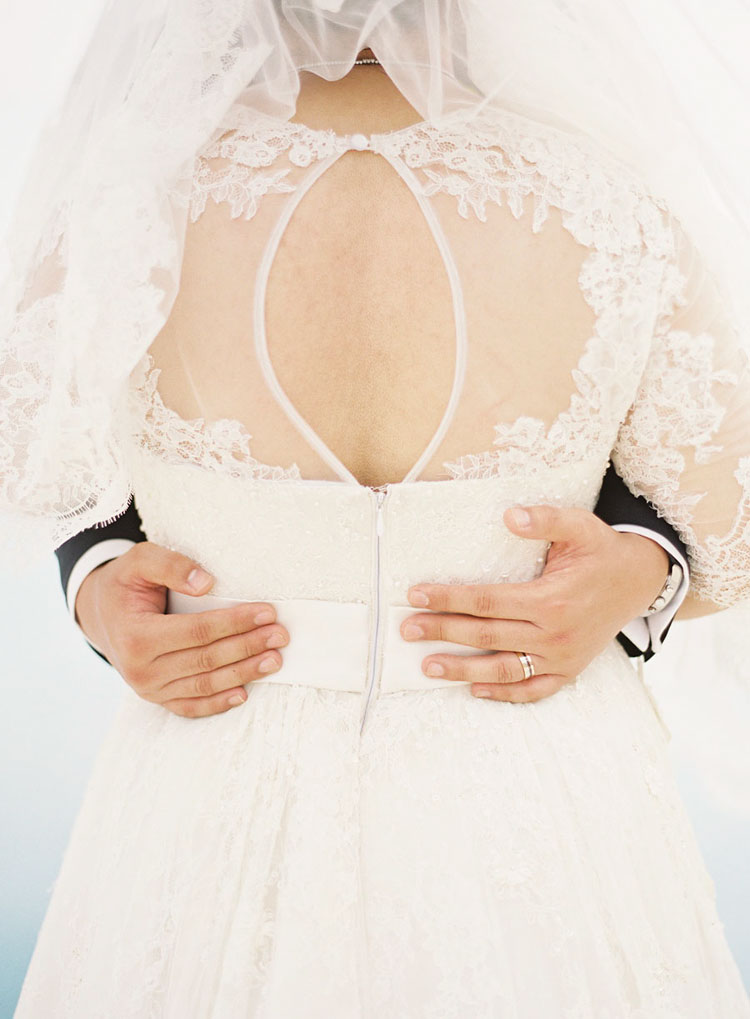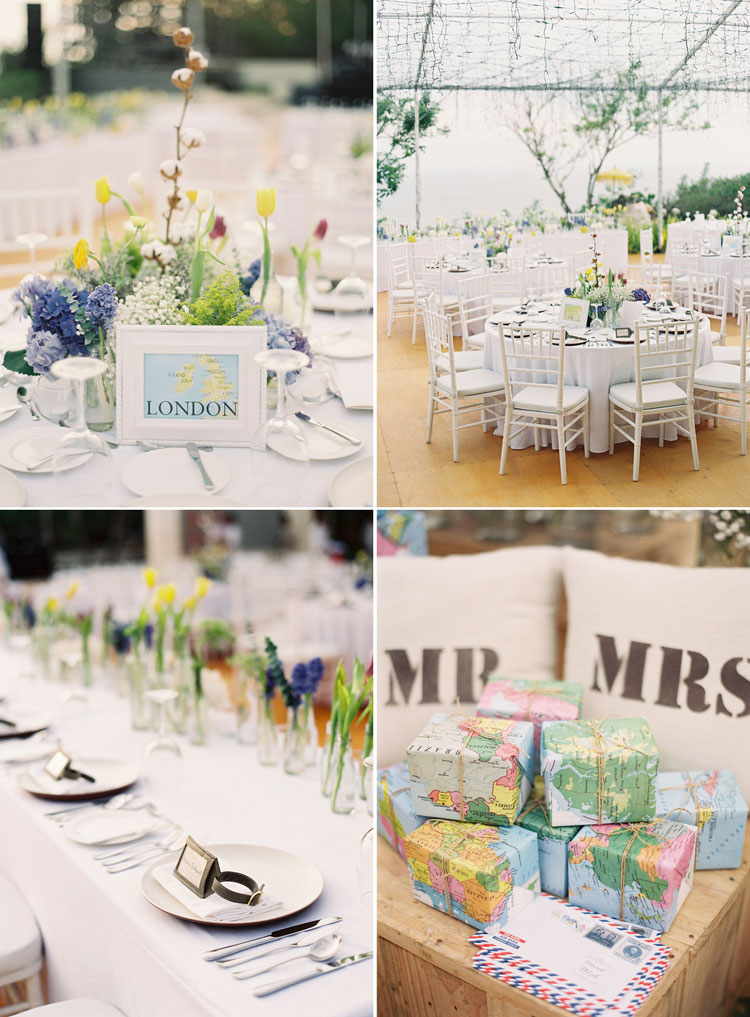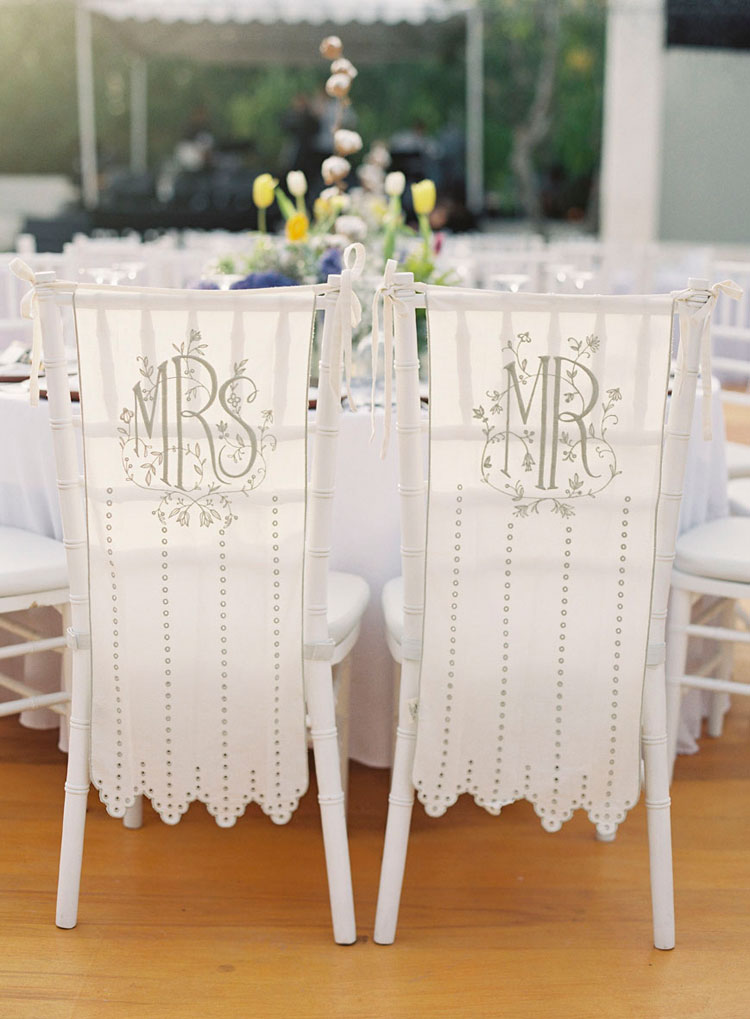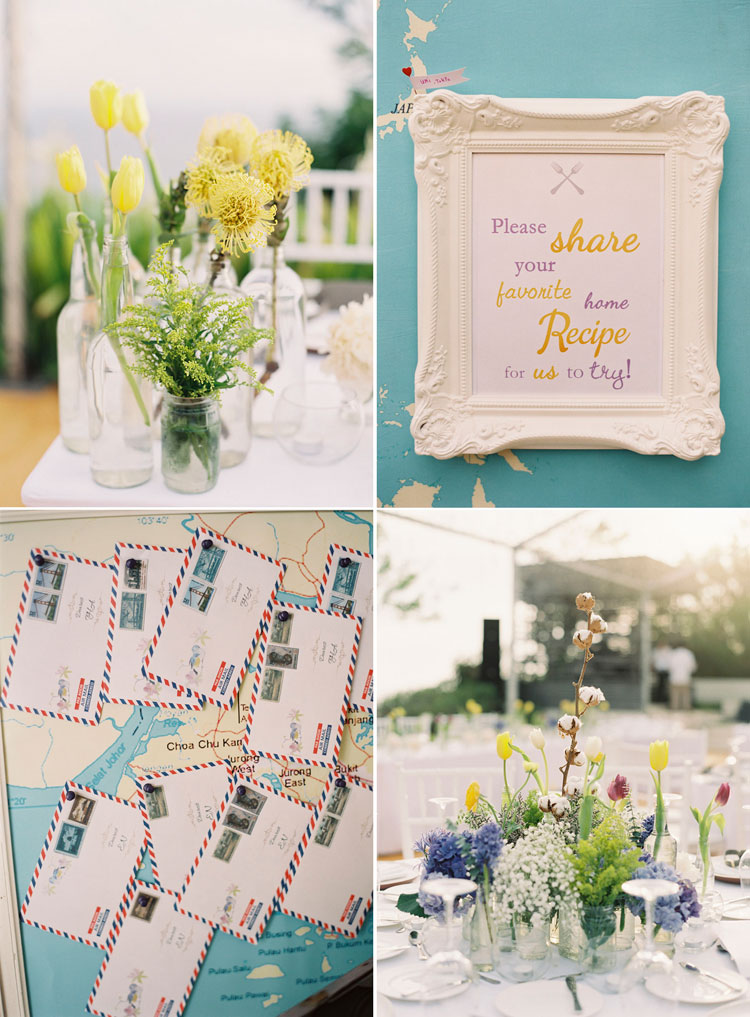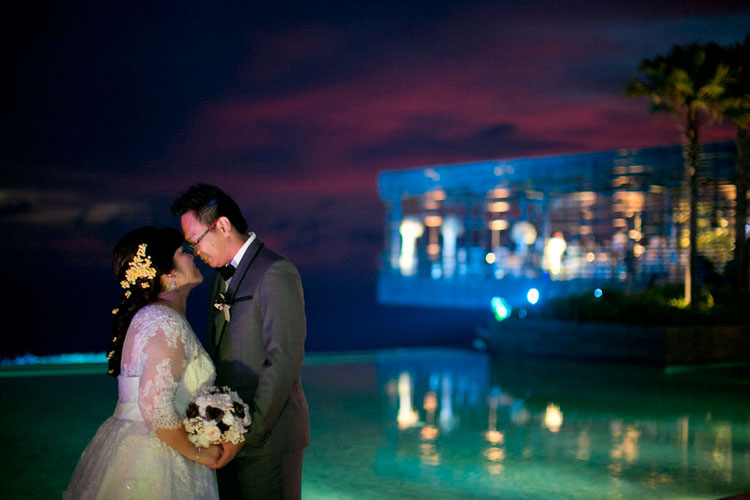 This was seriously an experience of a lifetime for me.  Looking back at these photos brings me back to the tropical weather, relaxed atmosphere, and doing (naturally) hot yoga in the open air.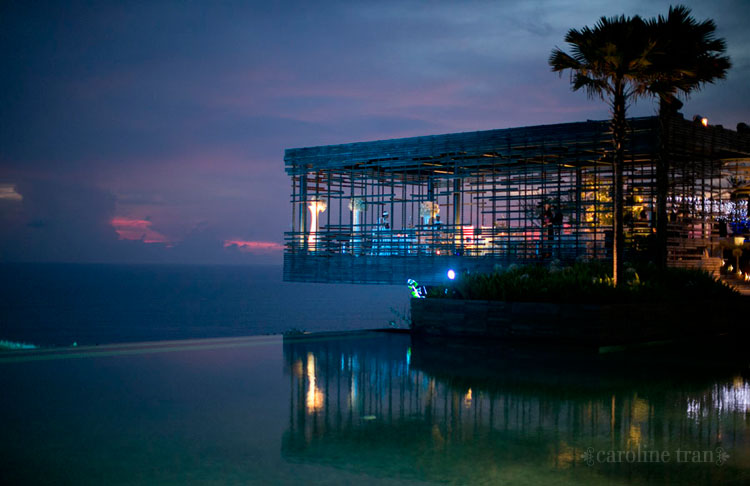 Photography: Caroline Tran | Wedding Coordinator: Gusri | Stationery: The Wagyu Story | Cinematography: One More Pictures | Groom's  Ring: Boucheron | Bride's Ring: The Canary Diamond | Wedding Gown: Florence Kurniadi | Bride Shoes: Salvatore Ferragamo | Bride's Jewelery: Vintage | Groom Suit at Church Ceremony: Agus Lim | Groom + Groomsmen Suits at Reception: Raymond Gunawan | Grooms shoes: Alain Delon | Groom's Camera Cufflink: Chenzi | Bowties: The Tie Bar | Groom's Belt: Jeff Banks | Best man and Groomsmen's Food Cufflink: Shay Aaron | MOH and Bridesmaids Dresses: Florence Kurniadi | MOH and Bridesmaids shoes: Zzolangii | All Bouttoniere and Bouquet: Christy | Dress + Suit Hanger: Whiskey & Wedding Bells | Make Up Artists: Christine Liu + Momiji | Music: Lchromed Job Rusli | Choir: VOGM | Wedding Car: Jos Dharmawan | Decoration: Lotus Decoration | Lighting: Focus Production | Confetti: The Wagyu Story | Hotels: Alila Uluwatu + Le Grande Suites | Dinner: Alila Uluwatu | Late night Food Stand: Sate Plecing + Naughty Nuri's | Juice: Kedai Juice and Teppanyaki | Wedding Cake: Ixora | Dessert: Es Puyer + Bali Bakery | Souvenirs: The Wagyu Story +Ateja, crafted by Hana