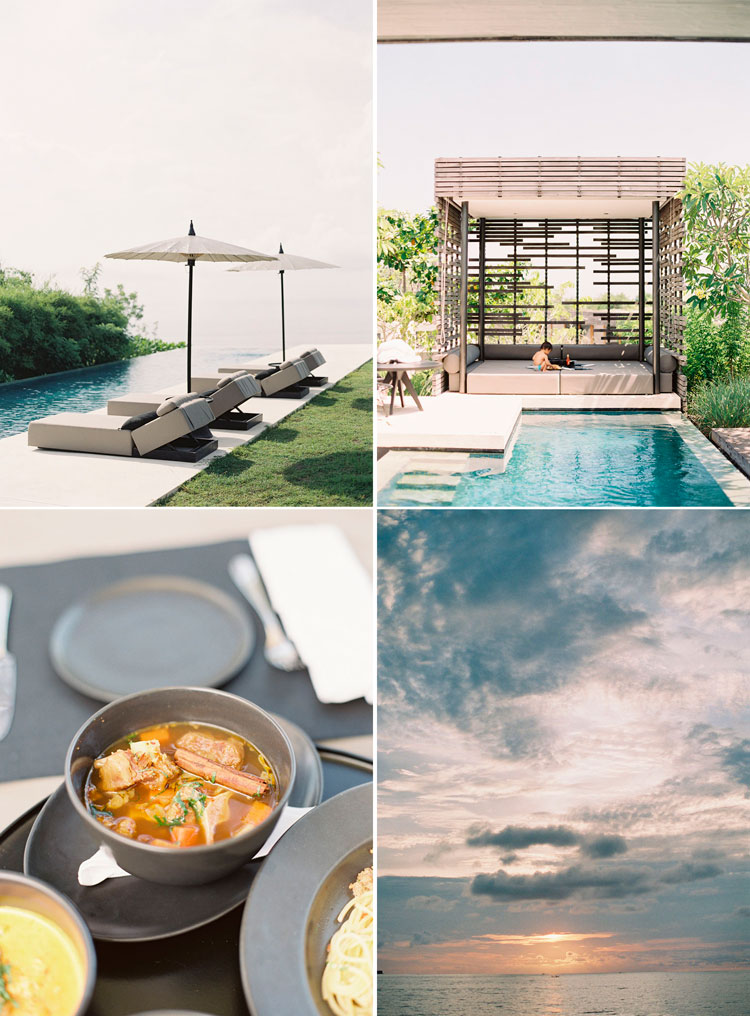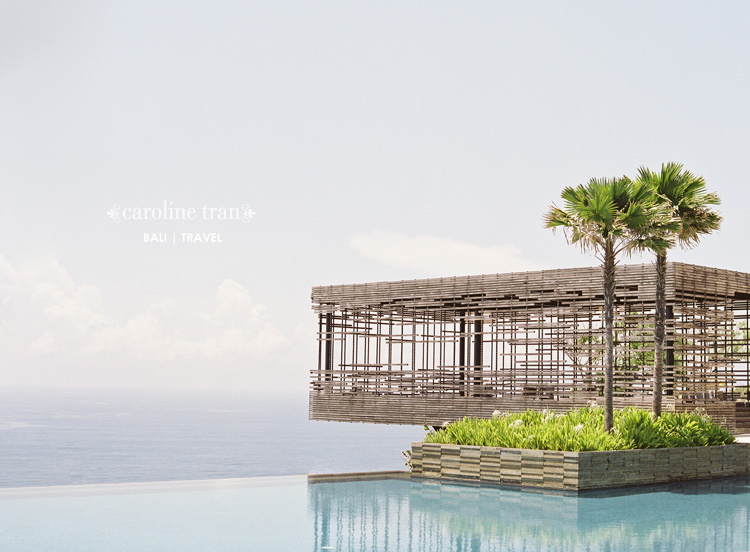 This past winter, we got to escape the cold (…LA) and head to tropical Bali to photograph a special destination wedding.  We were fortunate enough to bring Cameron along, who wasn't two yet so still flew free!  The whole time, I kept thinking, "He will probably not remember this trip! …How can I document this for him?"  This is actually what I constantly think when I'm behind the camera.  I want anyone who looks at the photos to feel what it was like to be there…  I try to document the setting, the food, the climate…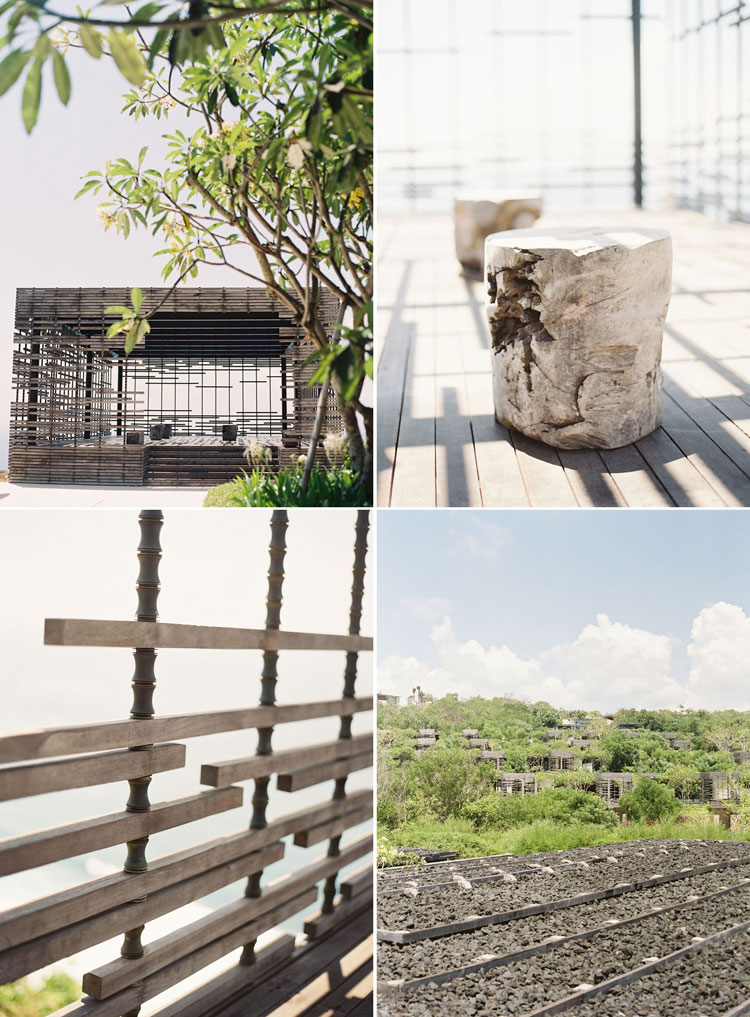 The first resort we stayed at is where the wedding was held… Alila Uluwatu.  It was an amazing wedding, by the way – it's getting featured on Style Me Pretty this Friday!   This is one of my favorite hotel rooms I've stayed at so far… totally open concept from living space straight into our own private pool.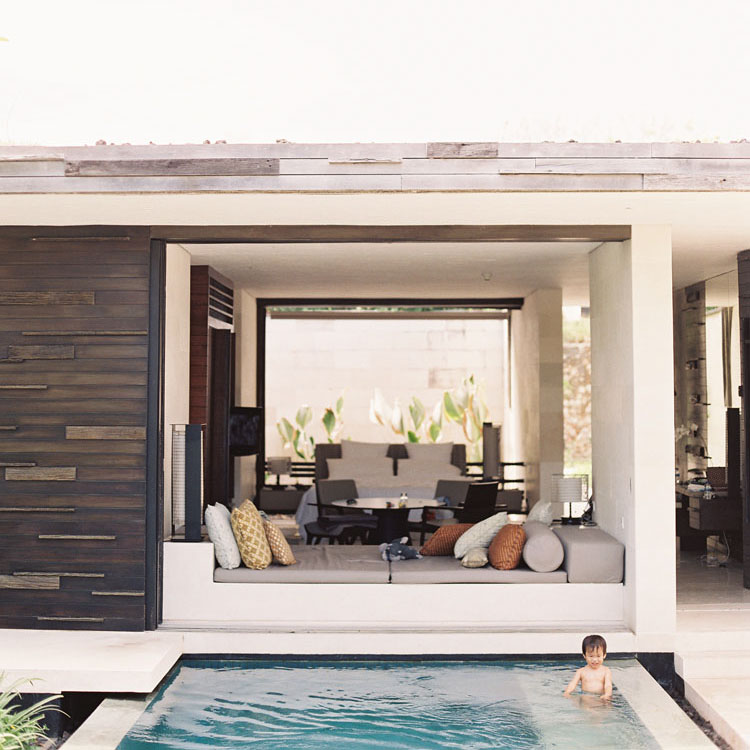 There's even an outdoor shower.  And the entire room has glass walls that fully slide open.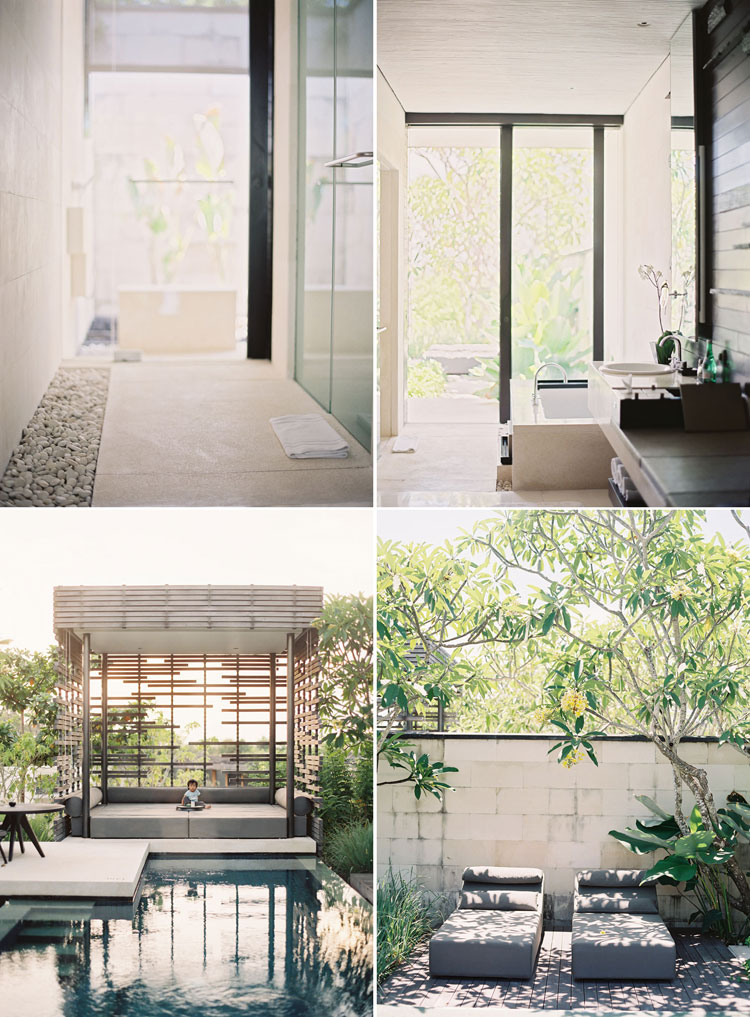 Each villa also had their own cabana nestled in the hill.  Ours was one of these below…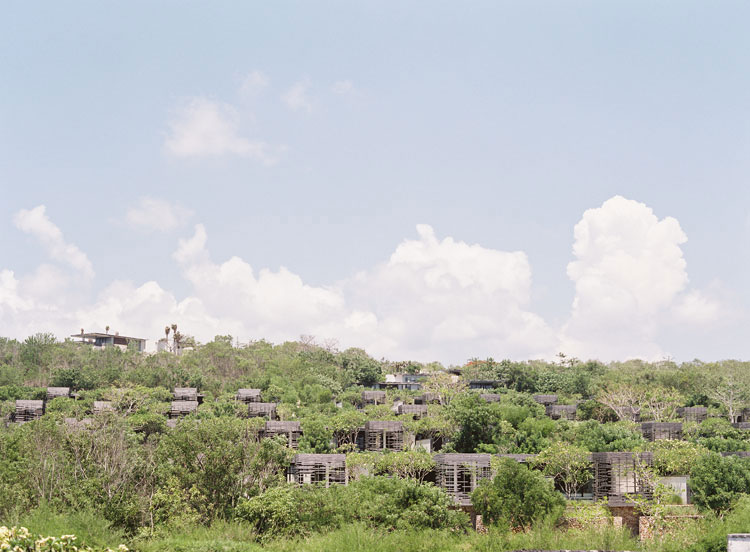 We got in early to soak up the environment, and one of my favorite memories was swimming with Cameron in our private pool and then having lunch in our cabana.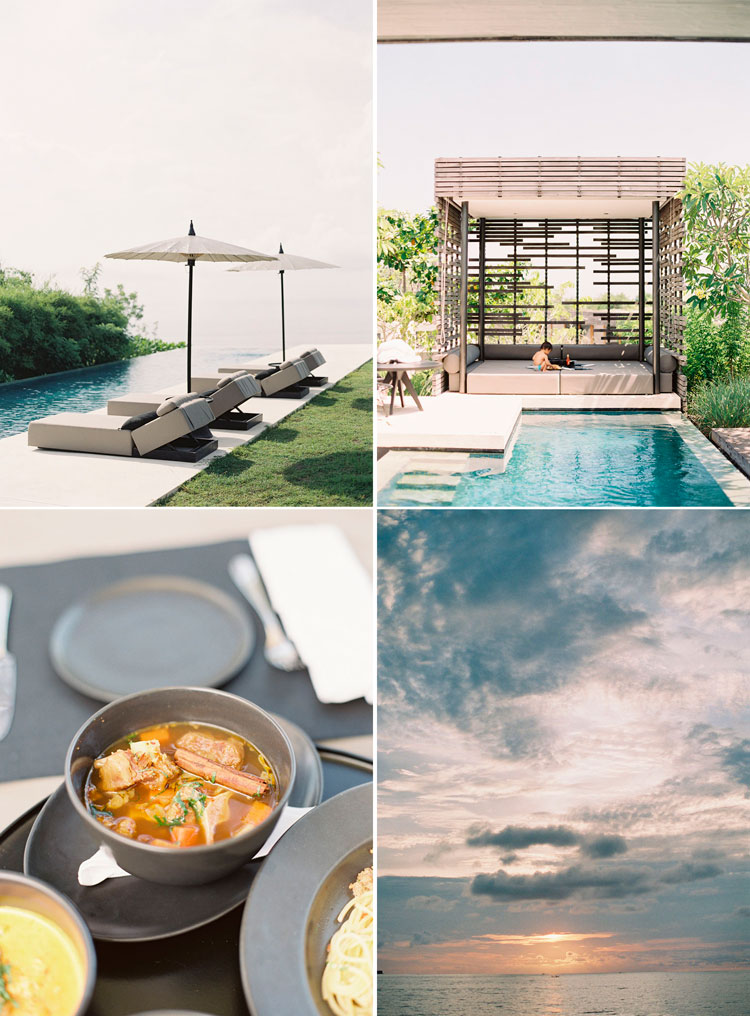 And you can't go to Bali without having seafood at Jimbaran: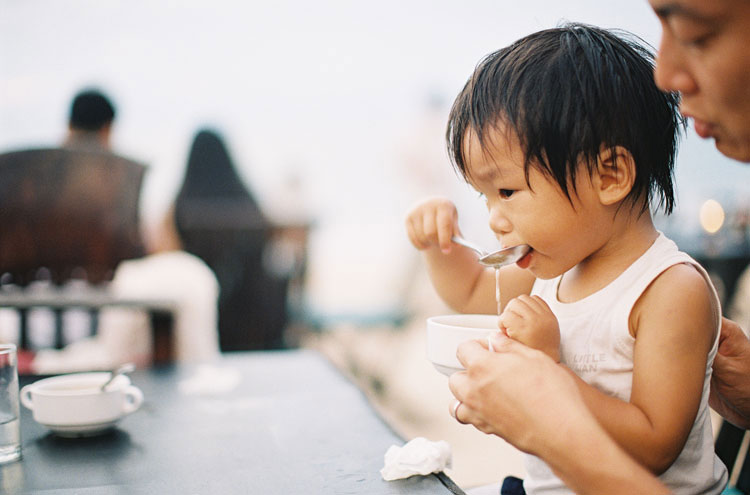 Two photos of shrimps: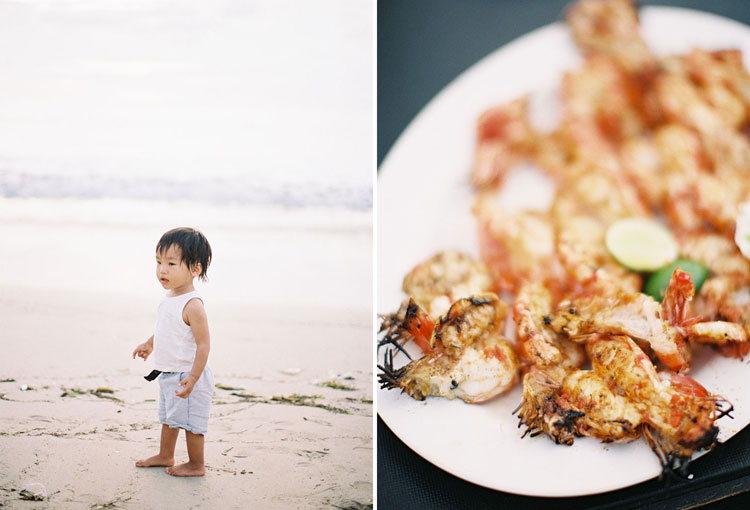 The sunset as we dined: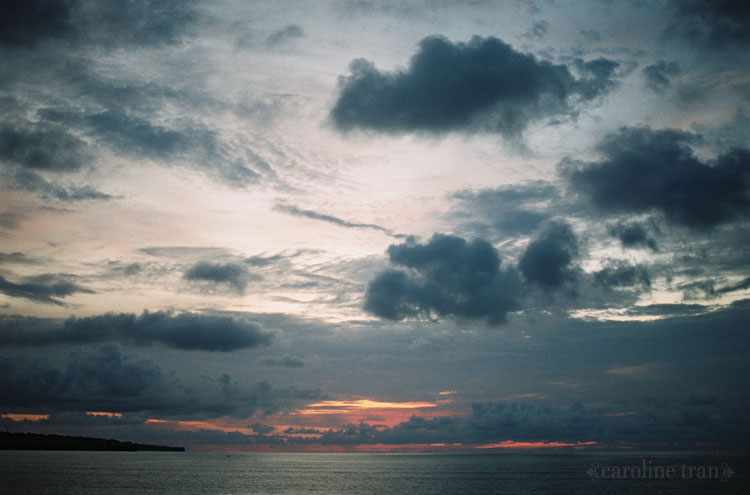 After the wedding, we headed up to Ubud.  Just 2 hours of a drive away, but totally different atmosphere!  We exchanged the beach for the luscious rain forest.  We decided to have a more authentic experience this time, so we rented a house in one of the local villages…  It was a long and narrow walk to the house itself.  It was a little shocking when the taxi took us to the farthest it could, and realize we had to lug all of our luggage on a 15 minute walk down a narrow path…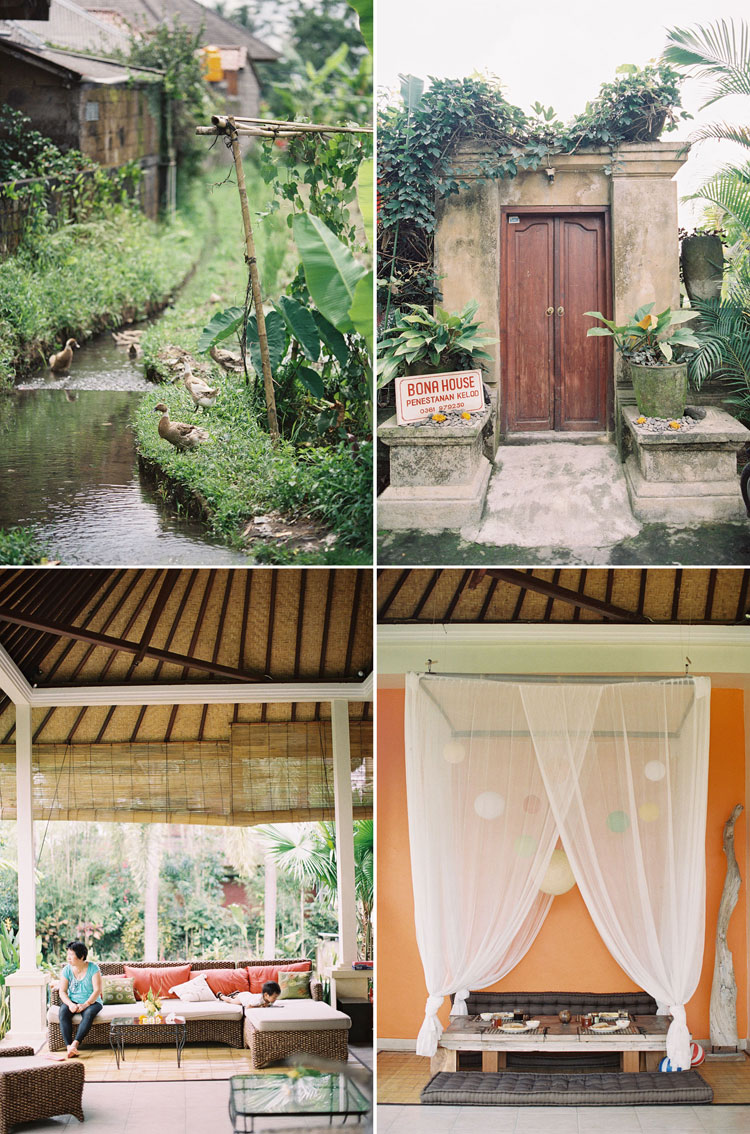 But the house was totally adorable.  I love how it was also an open concept.   Above was our living room!  Below is a local villager.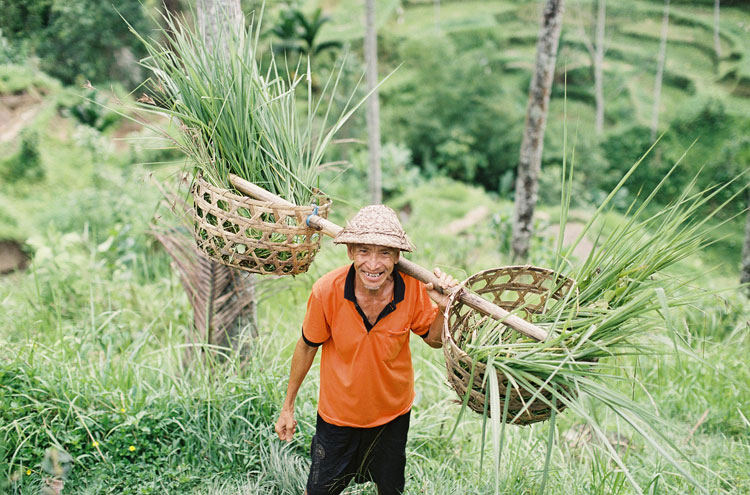 I really miss the tropical fruits there.  Among my favorites were Mangosteen & Passion Fruit: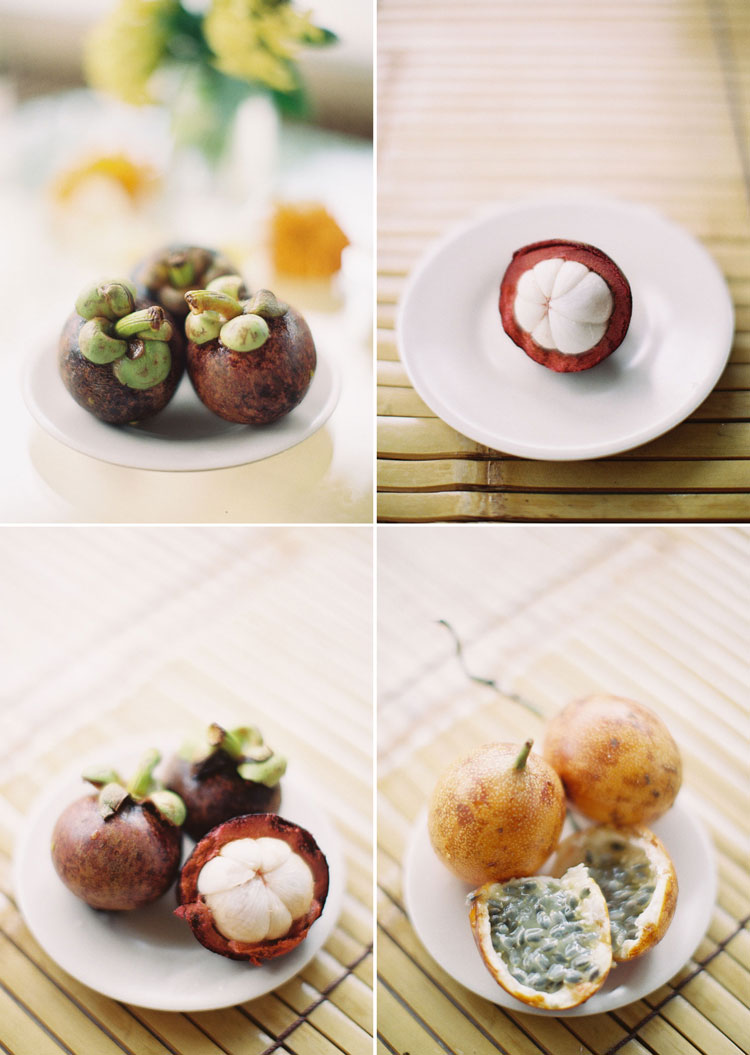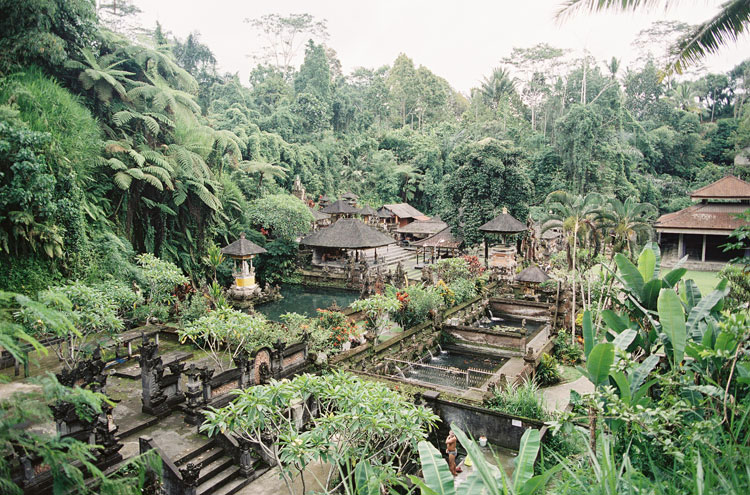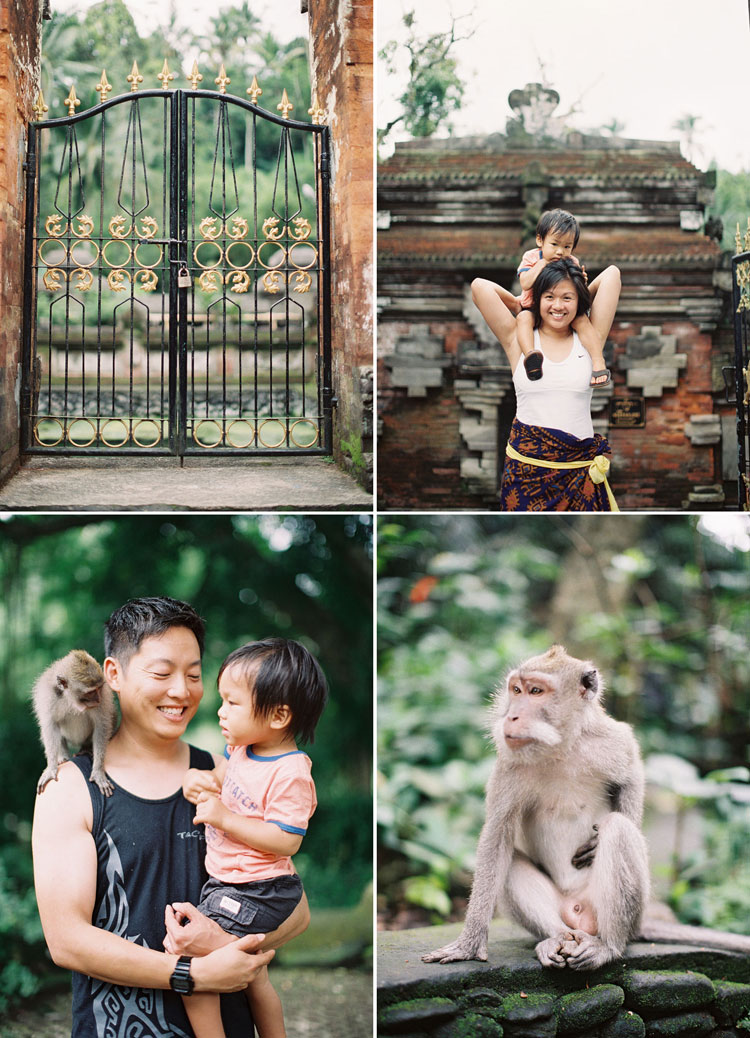 Cliff side dining: