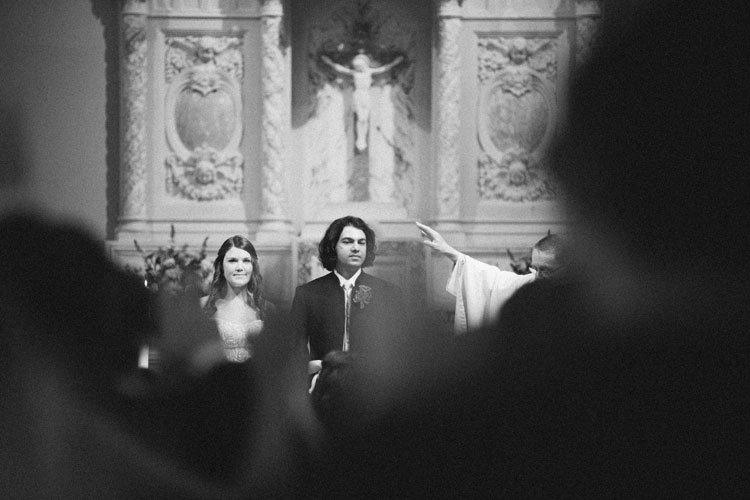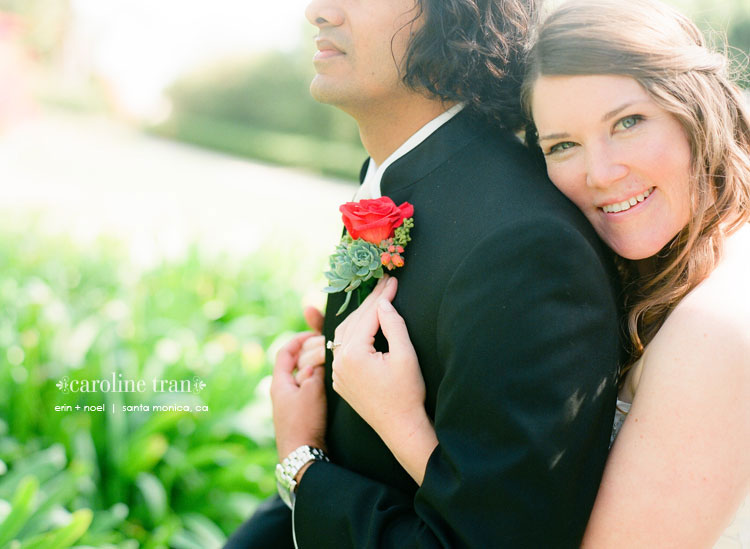 When I first saw Noel and Erin together, I knew they were soul mates.  From the way they look at each other to the way they talk about the other, I had never met another couple so in love.  They are both the nicest people and I couldn't be happier for them that they found each other.  Not only is their love for each other strong, but the love their family and friends had for them too.  Noel's family traveled from India and most of Erin's family came from the East Coast to celebrate with them in Santa Monica, where they met.  It was truly a special day as they exchanged vows at the very church they met at.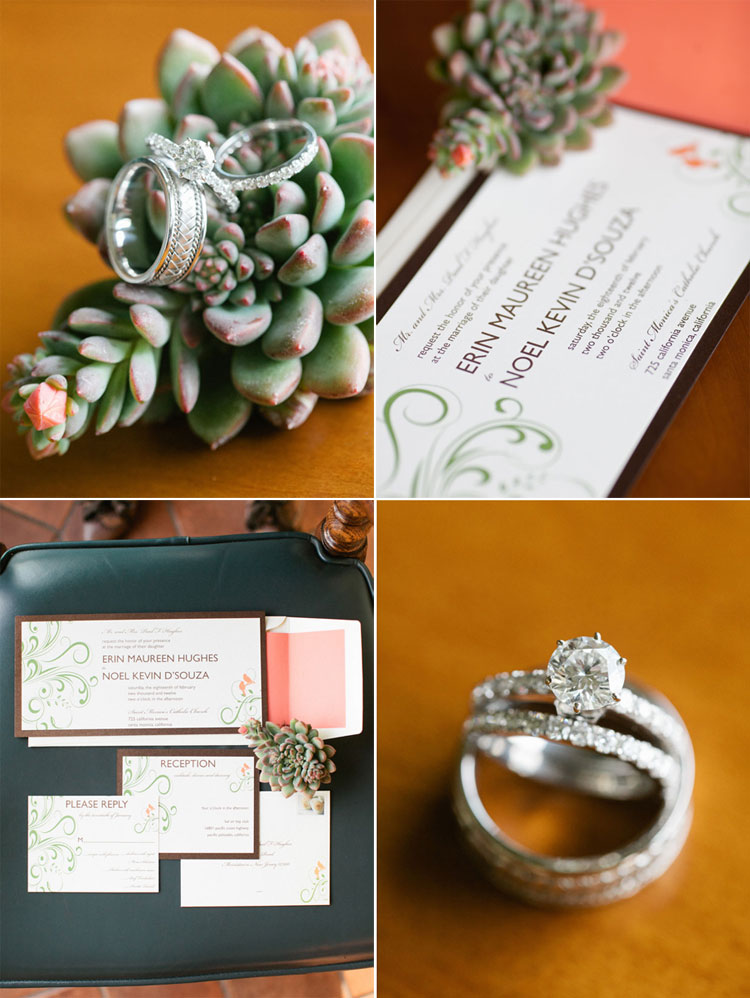 St. Monica church, where the sparks all began: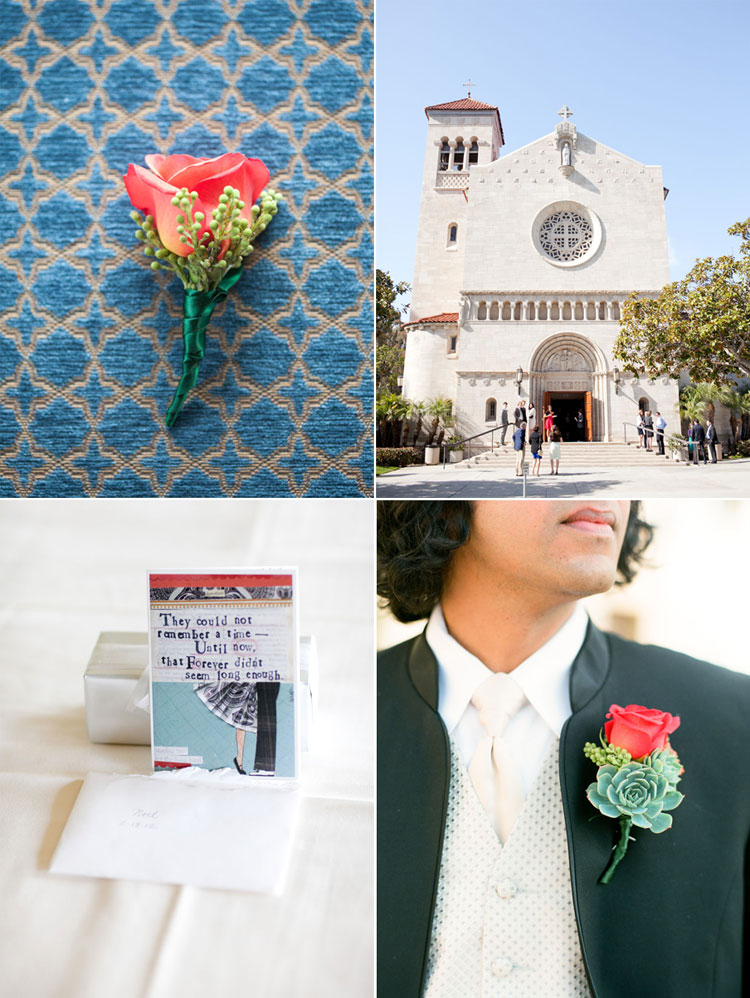 I love this moment of Erin and her dad before they walked down the aisle: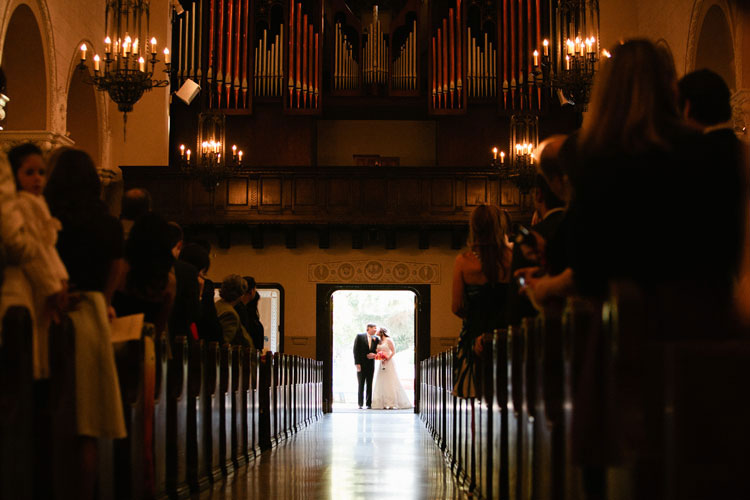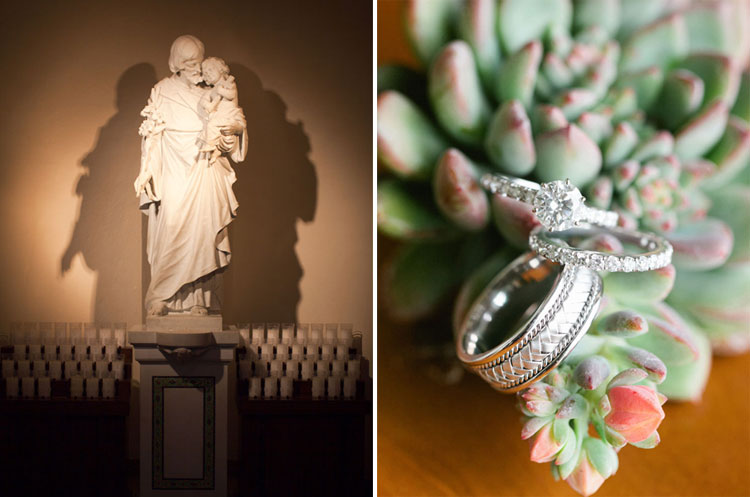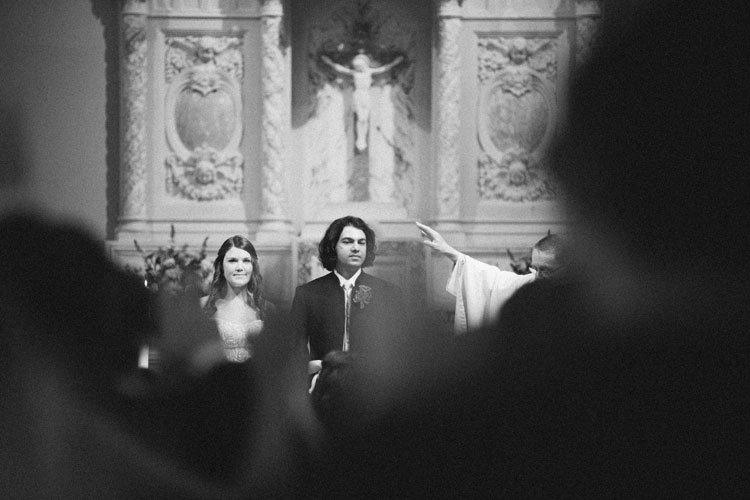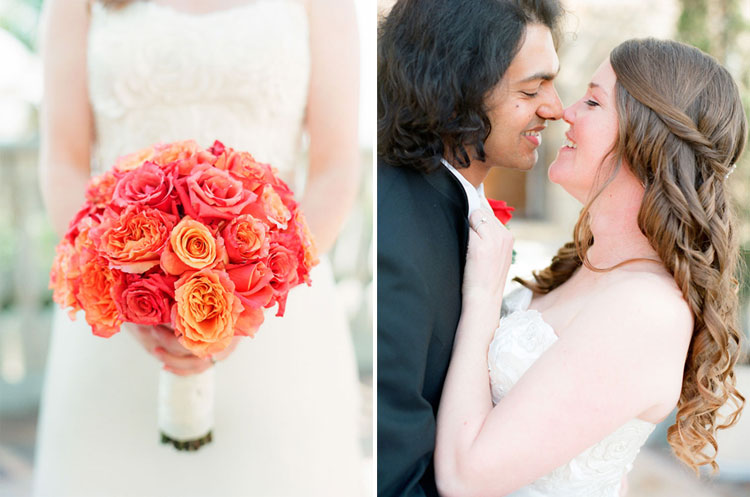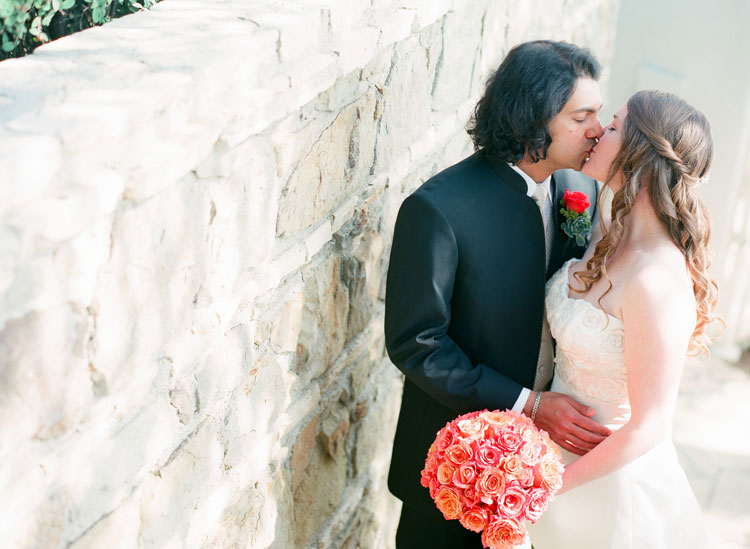 A fun family photo… not your typical portrait: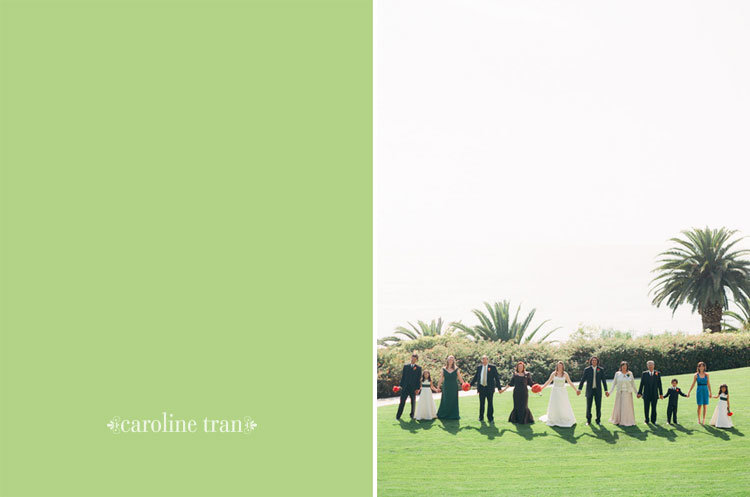 Their reception was at the beautiful Bel Air Bay Club.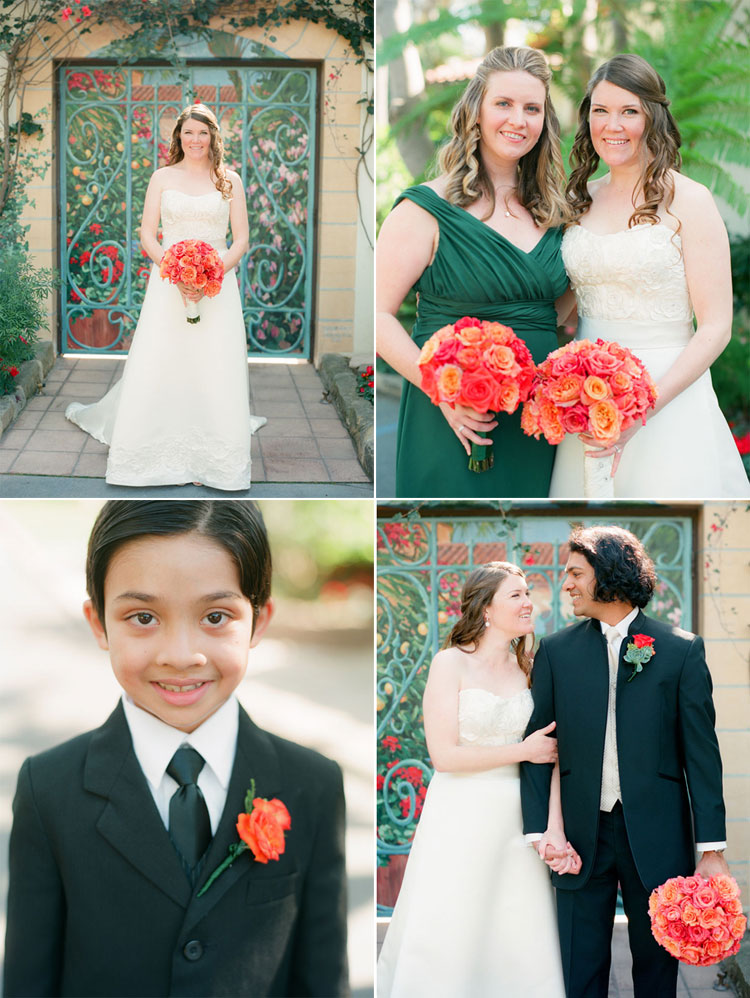 And I LOVE that her cake matched her wedding dress!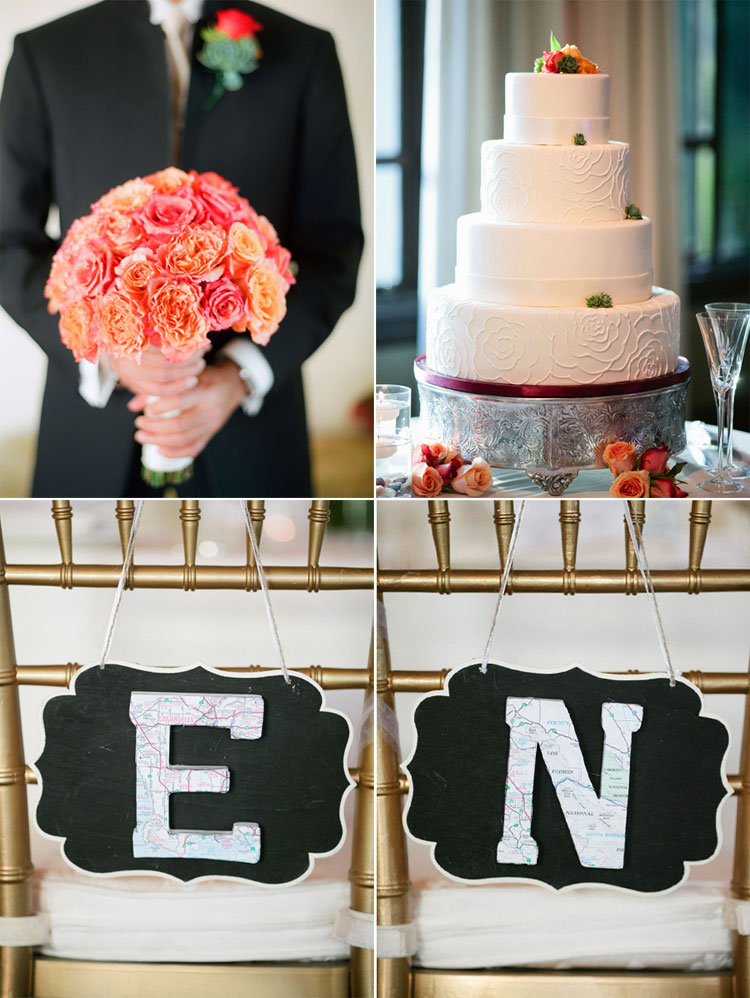 I don't blame this boy for wanting to eat the cake…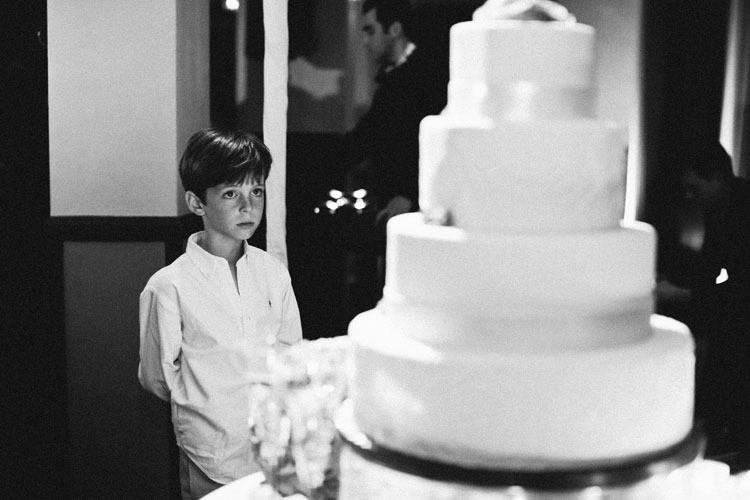 And this little girl praying… just the cutest thing!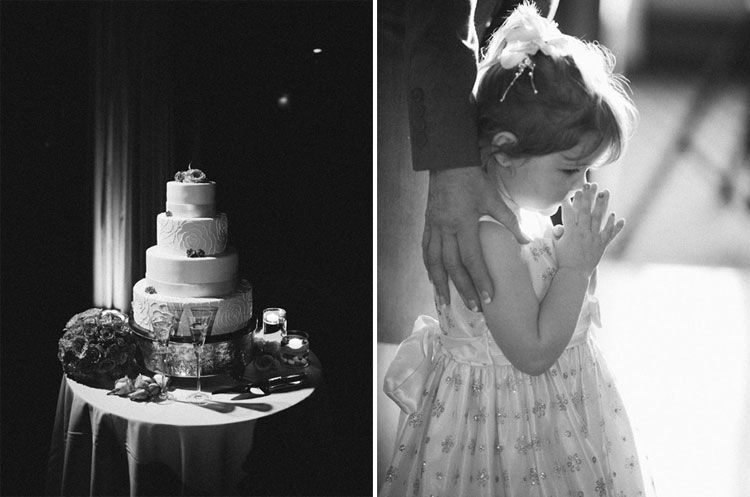 And one of my favorite candid moment… so reflective of how everyone was feeling.  It was also the last frame on this roll of film too!  A perfect ending for their perfect beginning.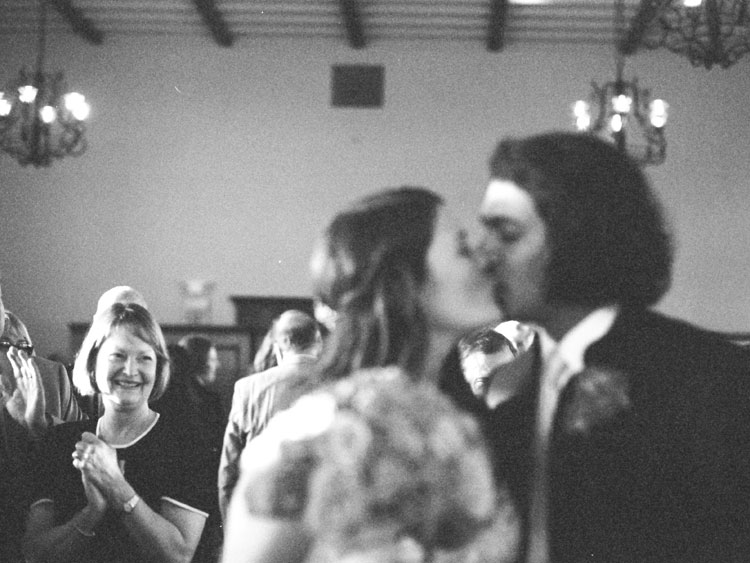 The entire day ran beautifully and smoothly thanks to the fabulous ladies from GATHER events.