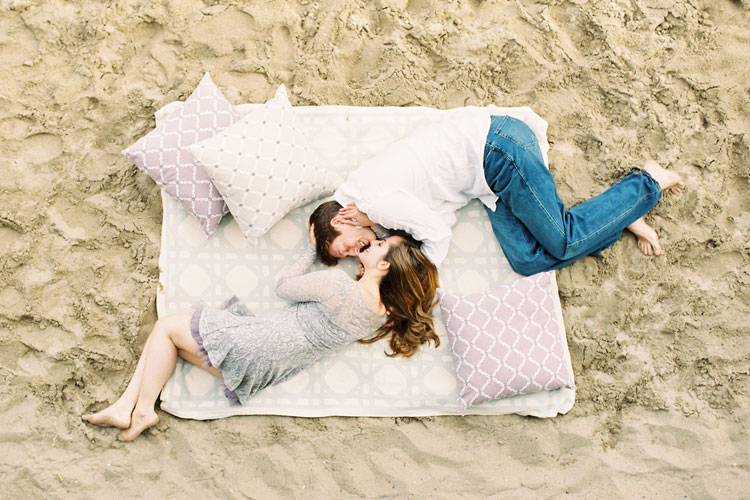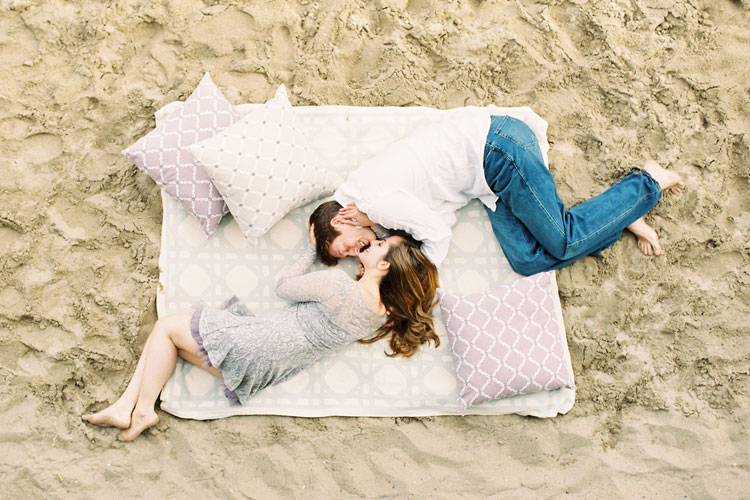 I've been wanting to blog this for awhile now, but with my short attention span, I just never got around to putting my thoughts down. One of the most common questions I get from my clients is "How should we prepare for our engagement shoot?" I thought I would share it all here so that everyone can reference it. Note, I'm not saying that you have to do all of this… or any of this – these are merely suggestions that I have given my clients and these have worked well for us.
1. Get your hair & makeup professionally done..and while you're at it, get a manicure too. Your new ring will be photographed! Ask your hair & makeup artist how long they need – I have found it to take generally 2 hrs. Give yourself extra time and schedule your appointment at least 2.5 hrs before you have to head out for your shoot. Even if you're going for the natural look, get your hair and makeup professionally done. A good makeup artist will make you look effortlessly beautiful. There are subtle tricks they do that really make a difference while still looking natural. As you can see from the image below, her professionally done hair & makeup really enhances her natural beauty.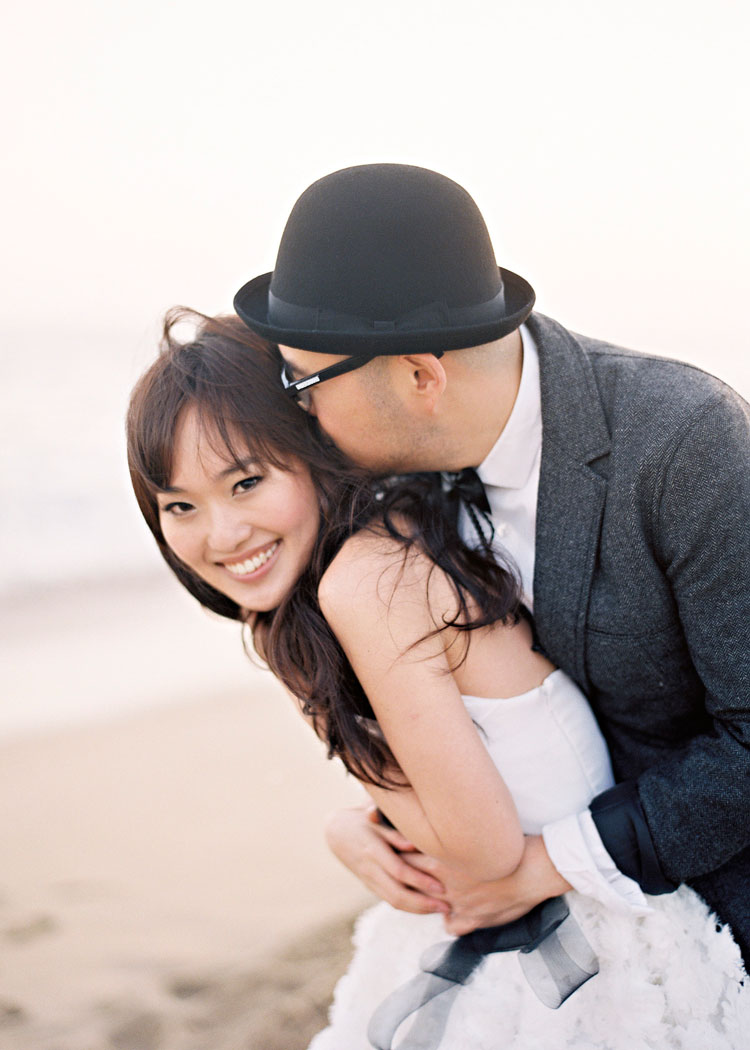 2. What should I wear for my engagement photo shoot? Coordinate your outfits, but don't be matchy matchy. Don't be afraid to layer and accessorize. Layering will also help should the mercury dip as sunset approaches. Don't be afraid of color and pattern – just make sure that they are complimentary. For example, patterns should have different scales. If one is in a medium size pattern, then the other should be in small print or solid. See the couple below as an example. She's in a medium size print floral print dress, and he's in a fine checkered/plaid shirt (so fine that it looks solid from afar). If his print was same scale as hers, you can imagine how busy it would look. Your look/style should look good together. If this is difficult for you, try going to a store like J.Crew and seek the help of a personal shopper. It's a complimentary service and they'll help you pick out stuff that goes well together. The limitation to that is they only have access to items from that one store. If it's in your budget, you can splurge and hire a stylist… like what we did for Cameron's birthday. I loved the experience!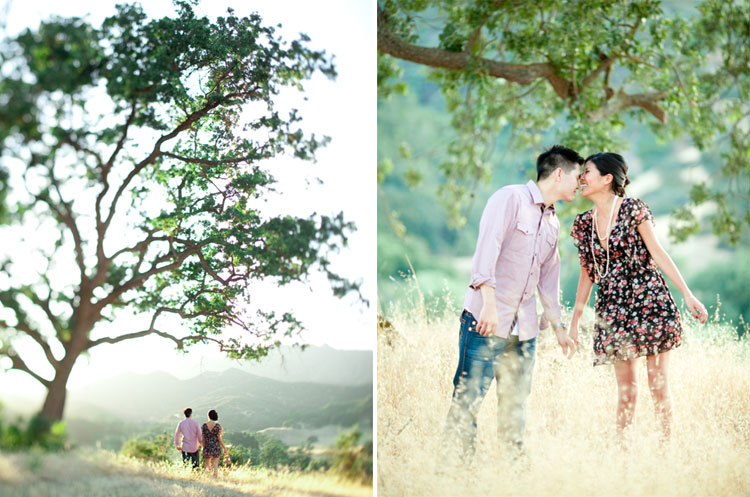 3. Make it meaningful. Pick a location that reflects you, but remember that the location is just your backdrop. Don't let it take away from you and your story. If you're going to incorporate props, make sure it has meaning! Again, your props should accessorize you and not distract from you. Your location and props should all come together as one cohesive story of you.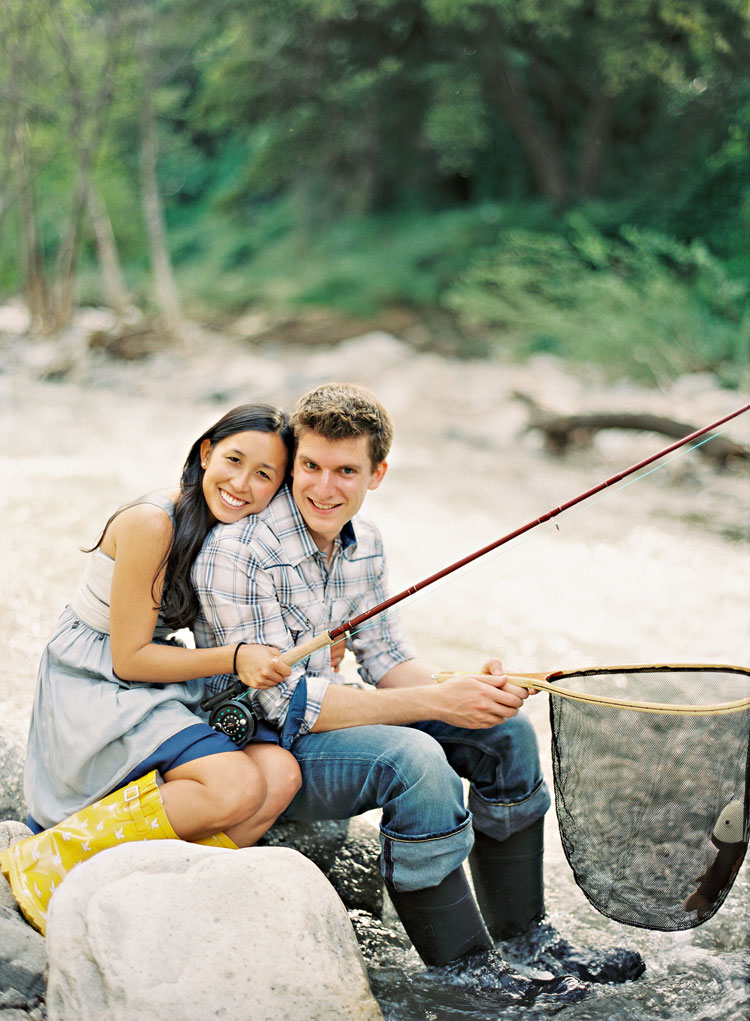 6. Keep it simple. I recommend shooting in one location. It gives all of us the chance to unravel your story. I'd rather spend more time shooting than traveling. 99% of my sessions, the example below included, were all shot in one location. Another thing I tell clients is to pack light. You don't want to be weighed down by heavy bags that you have to lug around. Pack concisely and leave what you don't need in the car; bring only the items you need for the shoot. And on the keep it simple note, just stick with one concept. I'd rather tell one story well than touch upon a bunch of (random) ideas.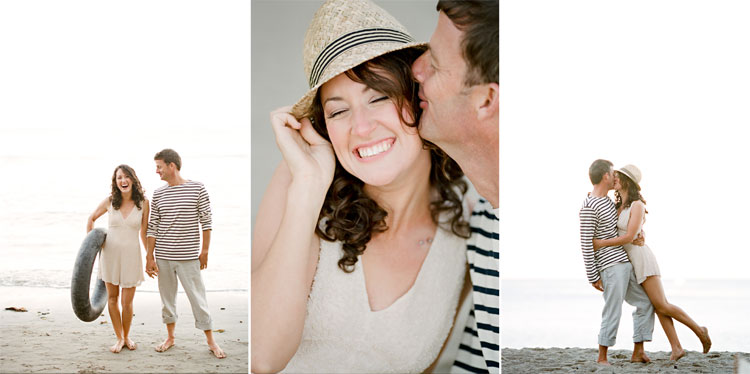 7. Get personal. Allow these photos to document this special time in your life. When you look back at these photos, it should bring you right back to the exciting (yet relatively short) period that's your engagement. Choose a photographer who you're comfortable enough to let your guard down, so that these moments can be captured. And if you're looking for something really personal, spice it up with a couple's boudoir shoot!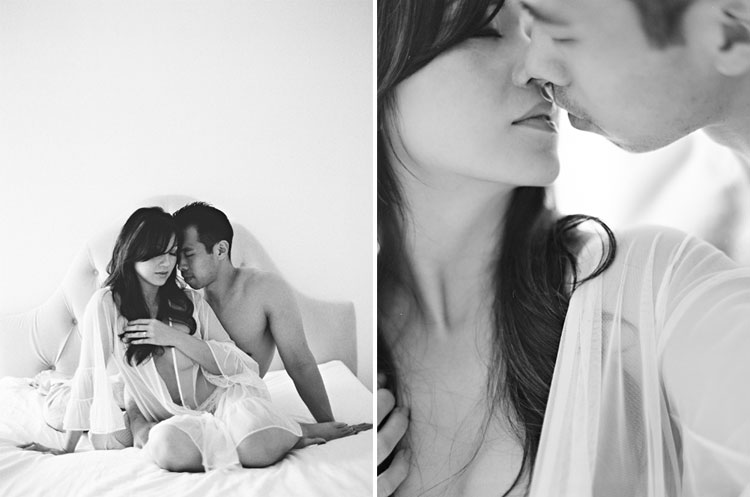 8. Have fun! In the end, having fun with the shoot is all that matters. If you're having a good time, it will reflect in the images. So pick a place you enjoy, get dolled up so that you feel confident and great, and go have fun! The couple below spent part of their relationship in Maui, Hawaii so it was the perfect backdrop for their shoot:
Any other tips you want to add? I'd love to hear it! I hope this helps as you're preparing for your engagement shoot. If you're a photographer and would like more tips on shooting great portrait sessions, I'm hosting a photography workshop on Styling & Directing: A Simple Approach to Well Styled Portraits!