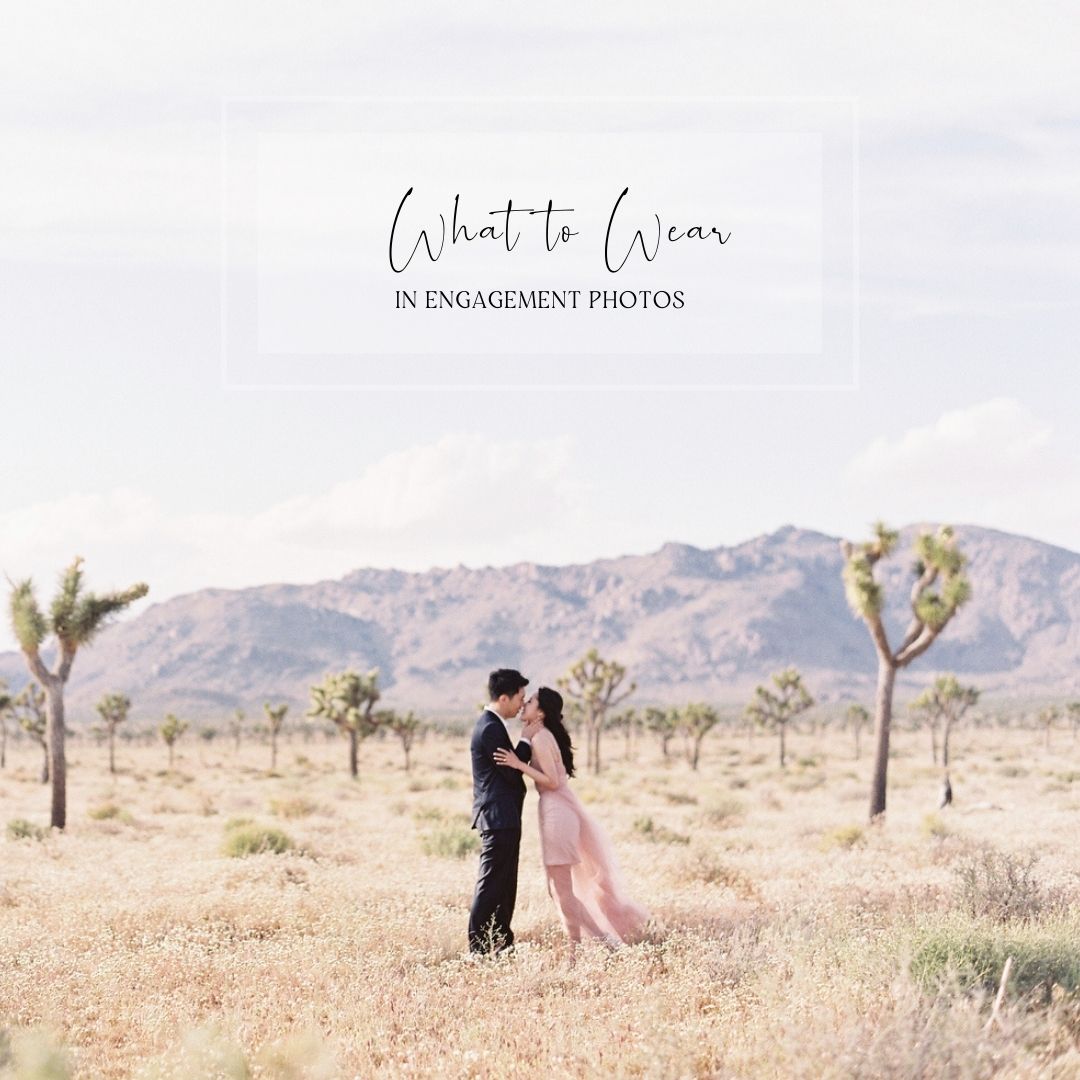 After doing the work of booking your photographer and choosing a shoot location, you're now probably wondering what to wear in engagement photos. While I certainly have some tricks up my sleeve to make you look good, what you wear to your engagement photos matters, so don't leave this important decision to the last minute!
If you're like most people, this is the first time that you'll be a photographer's center of attention for an extended period of time. Some find this to be a little nerve-wracking, especially if they feel like they're having to perform or be on display. This is completely understandable, and it's my job to help put you two at ease so we can capture images that reflect your relationship. You'll be halfway there if you are wearing something that makes you feel like the best version of yourself. Read on for my tips on some points to consider when deciding what to wear in engagement photos!
Match Your Location
One thing I always tell my clients, when discussing what to wear in engagement photos, is to think about what might look best with their chosen location. For example, if we're doing a session in Joshua Tree, where the color palette is more subdued and natural, an outfit that is pastel or light-hued would match well, as we see in this Joshua Tree engagement photography session. If we're shooting in an urban downtown area, you could pick something edgier or play with brighter colors, like in these New York Soho engagement photos.
2. Coordinate with Each Other
Typically, ladies will choose their outfits first, and then try to base their partner's outfit off of that. You don't want to be too matchy matchy, but you'll want some aspects of your outfits to stay in the same color family (e.g., sky blue dress and navy blue dress shirt). Patterns are okay, but just be sure they are not the same scale (i.e., a large floral print on her dress paired with a small plaid print on his shirt would be fine). Check out my tips for great engagement photos for more details and examples.
3. Prioritize Comfort & Practicality
You'll want to feel like yourself, so choose engagement photo outfits that are not too far outside of your comfort zone. That is, if your usual style is more bohemian, this is perhaps not the time to experiment with something super formal or structured. I'm going to put on my mom hat now and suggest wearing layers to add interest stylistically and to accommodate any weather changes, as we will be shooting outdoors. Also, bring shoes that you'll be comfortable walking around in because we may have to cover some ground, depending on where we shoot. If you want to wear fancy heels, you can bring them along to change into on the spot.
4. Be Aspirational
I know, I know, I just said you should consider comfort and practicality, but hear me out. Do you have a gown that you've always wanted to wear, but have never had the right occasion for it? An engagement photo session, with its aspirational qualities, is a time to let loose, have fun, and do things you might not have a chance to do in everyday life! Check out my Napa engagement photographer post to see a gorgeous Vera Wang gown in action.
I will be with you every step of the way in planning your ideal engagement photo shoot, and that includes the daunting, but fun task of choosing your engagement photo outfits. Get in touch with me today to book a session!