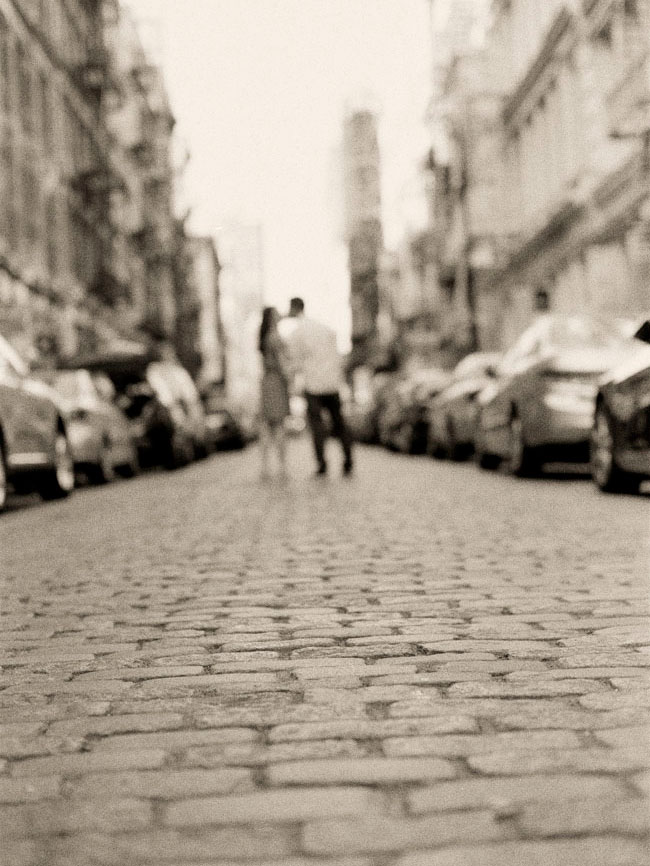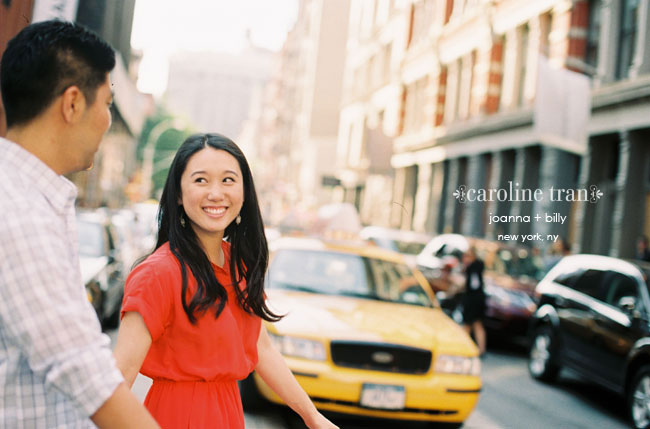 I was pregnant during both of my trips to New York last year.  We ate and soaked everything up as if it were our last, thinking that we would not be able to go once Cameron came.  I turned down all destination gigs for the first 2/3 of 2011 thinking that I wouldn't be able to travel with (or away from) Cameron.  I am so grateful that I was wrong (as you know from my shoot in Hawaii, where he was only 2 months old).   So when Joanna & Billy approached me about flying me out to New York for their engagement session, I was ecstatic.  Joanna & Billy both attended grad school in New York and spent a lot of time together around the city.  Manhattan was the perfect location to document the early chapters in their lives.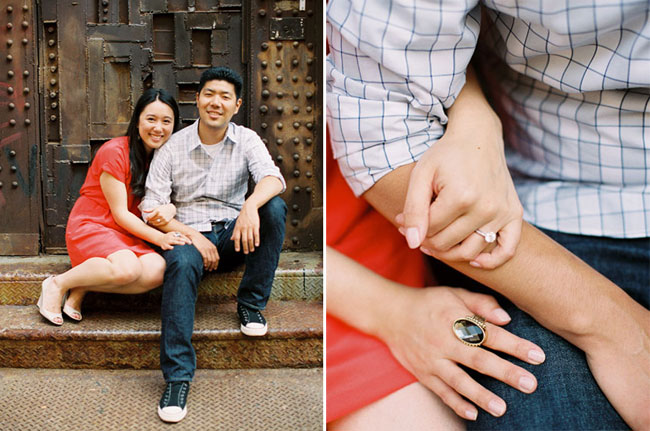 Joanna went to Columbia and Billy went to NYU.  They're both smarty pants… with a great sense of style.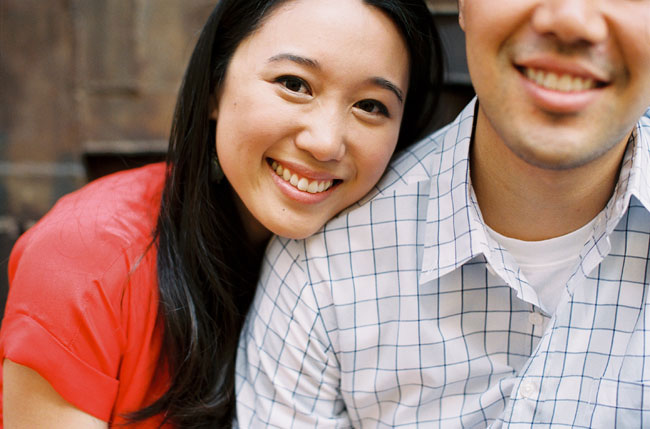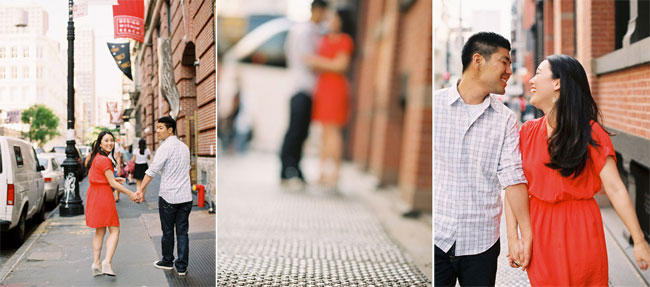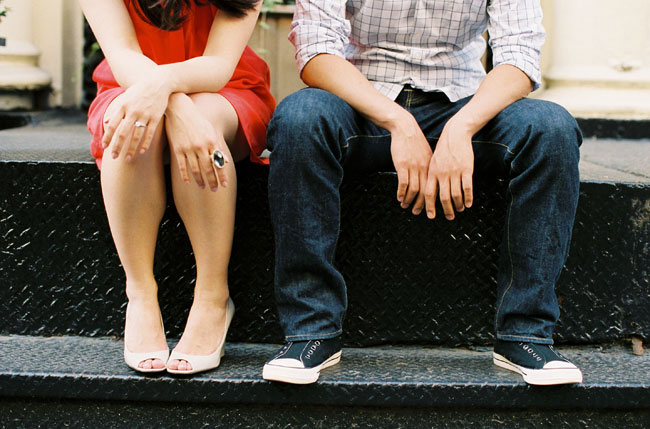 Aren't they just the cutest together??  Joanna has such an infectious smile.  She's gorgeous and one of the sweetest people I've ever met.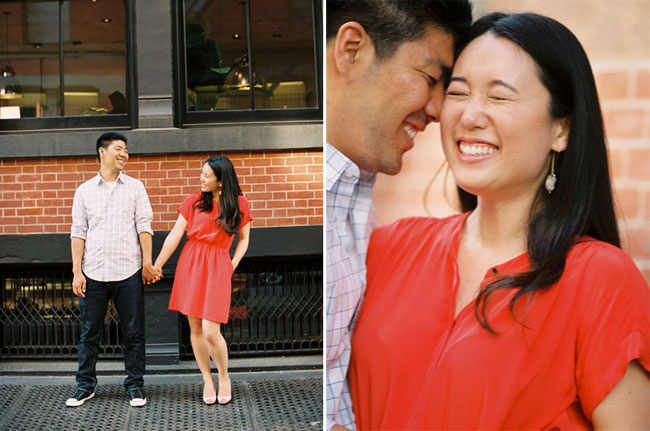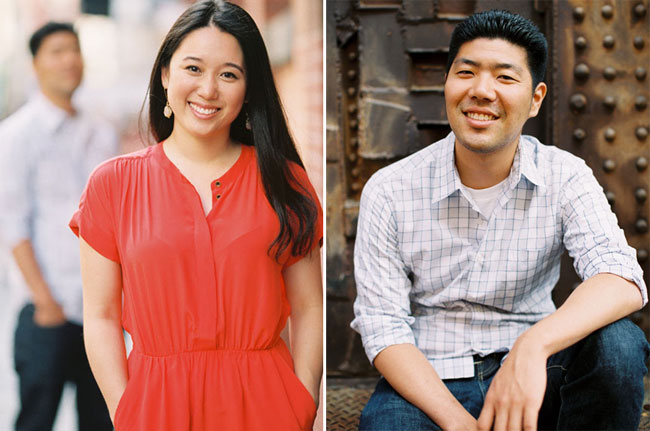 I love this of them running by the AG Jeans store.  While living in Manhattan, Billy enjoyed visiting the staff during his free time, just to make sure everyone was happy (it's his family's company).  When we entered, everyone was so happy to see him (naturally, because he's such a genuinely nice guy).  The staff was so welcoming and helpful.  Huge thanks for giving me a (cool) place to feed & change Cameron.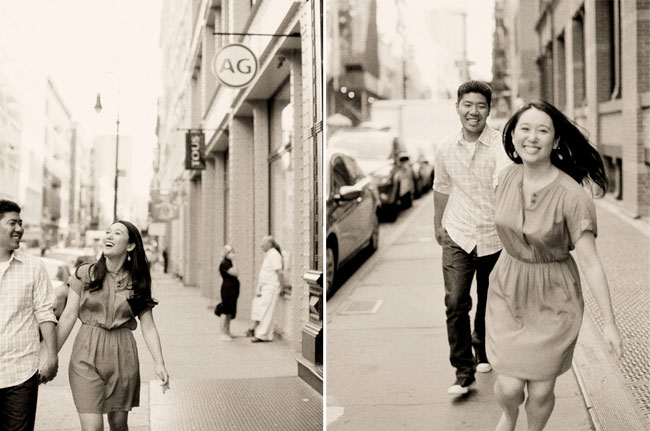 And I love the feel of this last shot.  Can you believe that was a Saturday in SoHo?  Time froze for just a split second on this normally fast-paced street/city.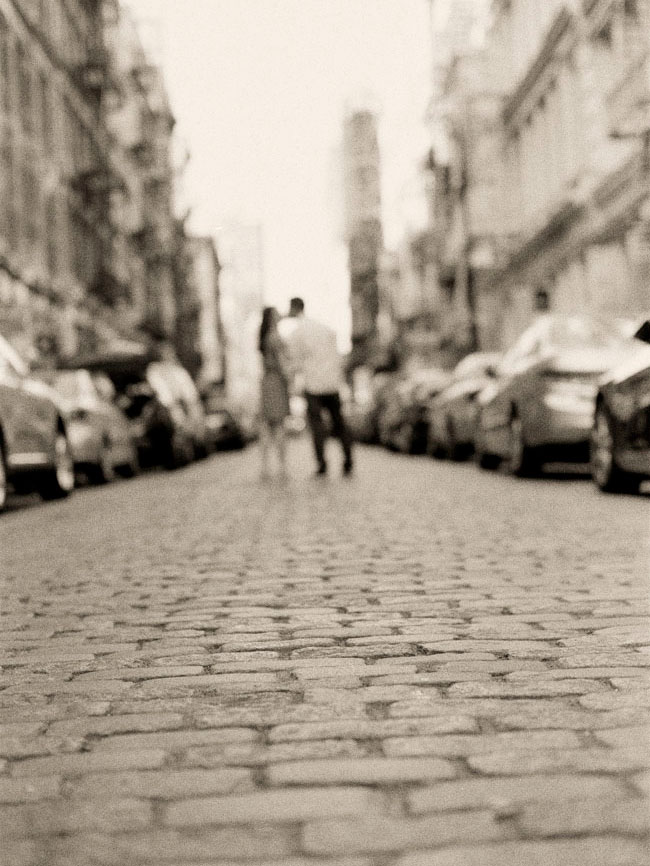 Congrats, Joanna & Billy on your sweet engagement!  Can't wait for your wedding!!