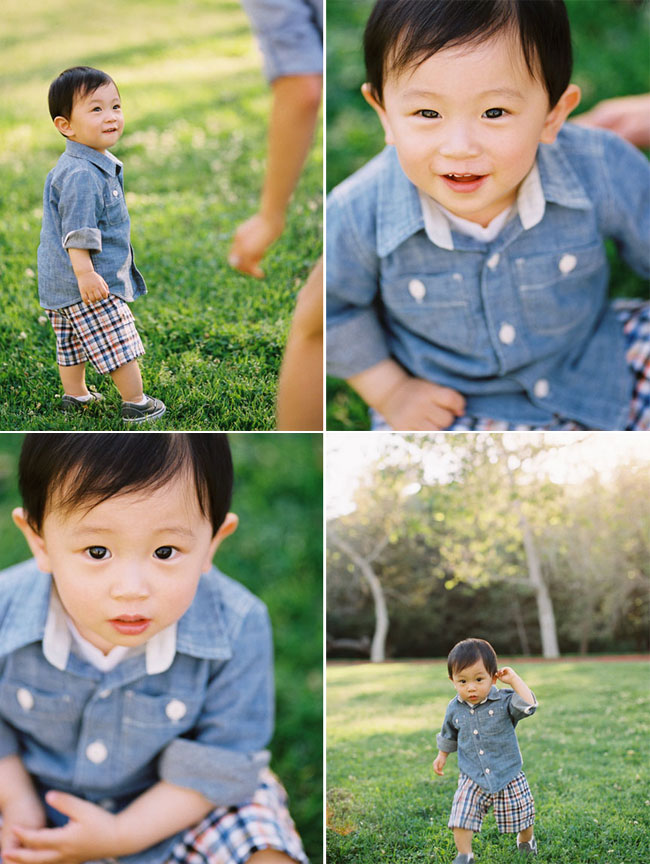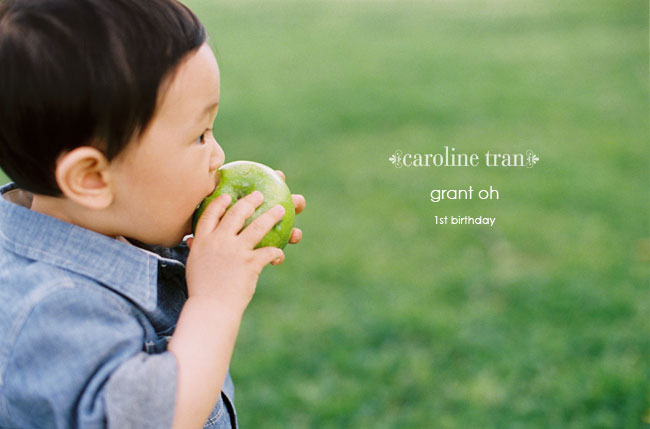 For those of you who have been reading my blog the past few years, you probably know the Oh family pretty well.  This is a family near and dear to my heart.  I documented their first pregnancy with Roman, Roman's childhood, their 2nd pregnancy with Grant, and now Grant's first birthday!  I think back to their first maternity session and it's so beautiful to see how mama Grace has grown into such a beautiful mother.  They have the sweetest little boys and I hope Cameron grows up to be like them.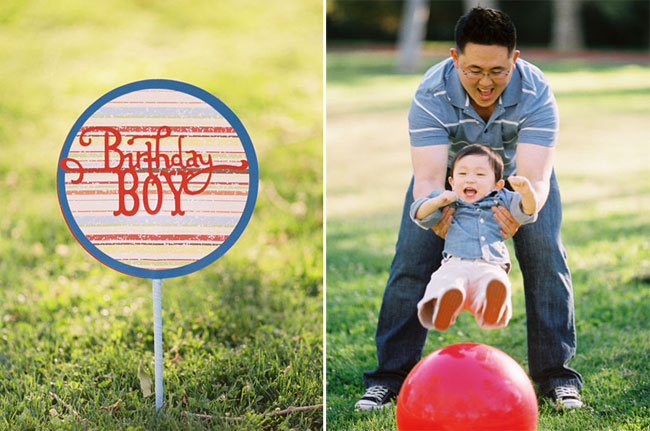 Grant is such a handsome little man.  While I took some photos of his brother, Roman, I look back and see him sitting like this.  Such a natural: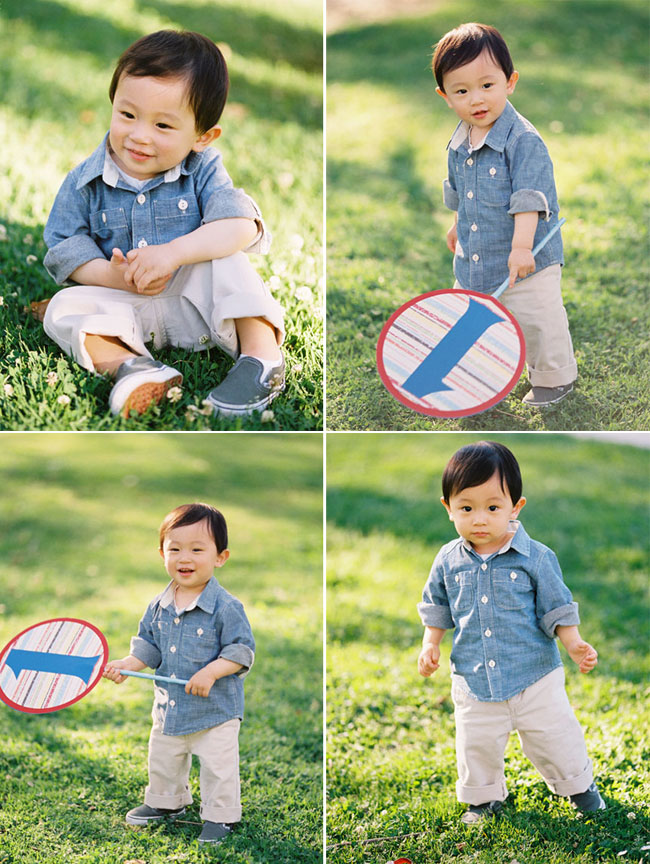 We had some fun with bubbles.  I love this image: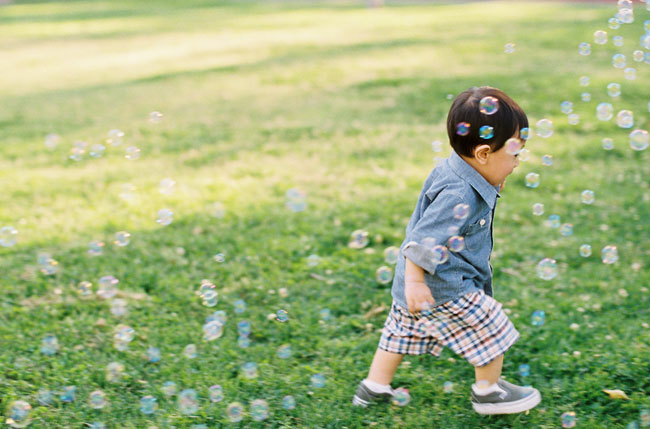 And if you couldn't tell from the first image, Grant LOVES to eat.  I think it's hilarious the difference in food choice below: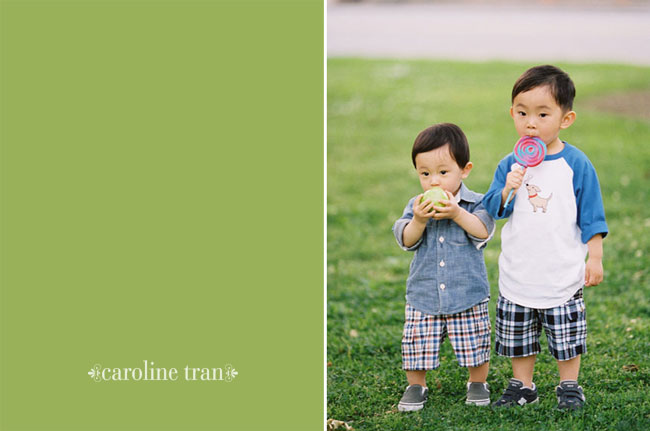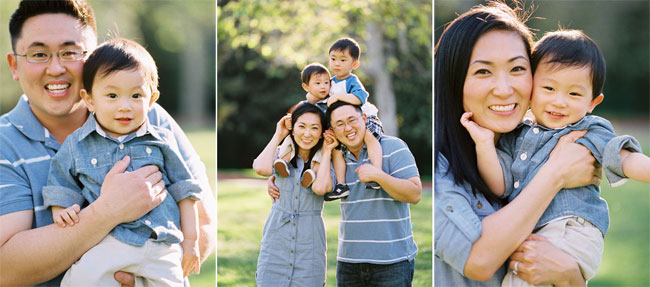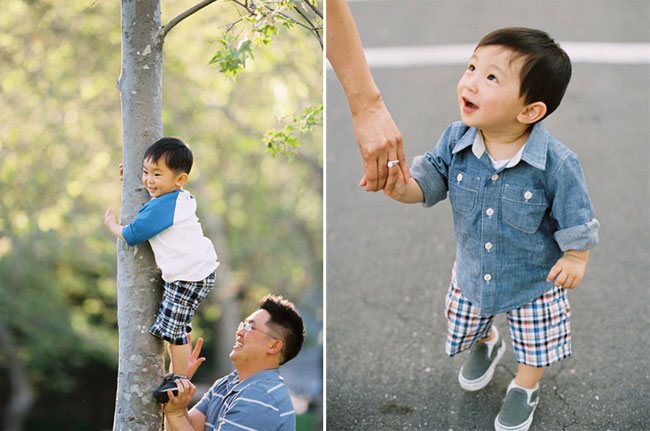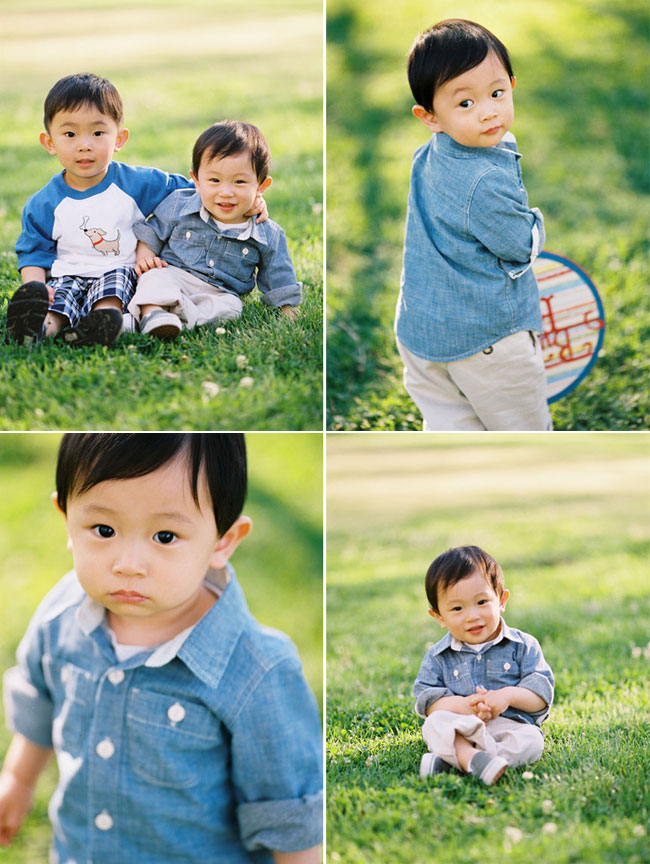 I love this family portrait of their shadows: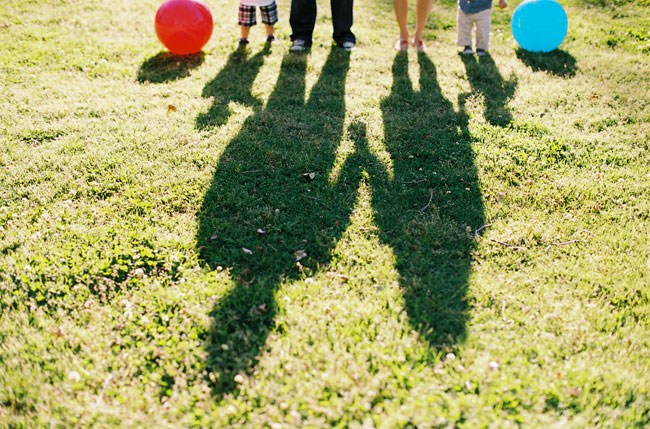 On a technical note, this was my first kid session done on entirely film and I'm just smitten over them.  The skin tones are just perfect!  Less computer time = more Cameron time!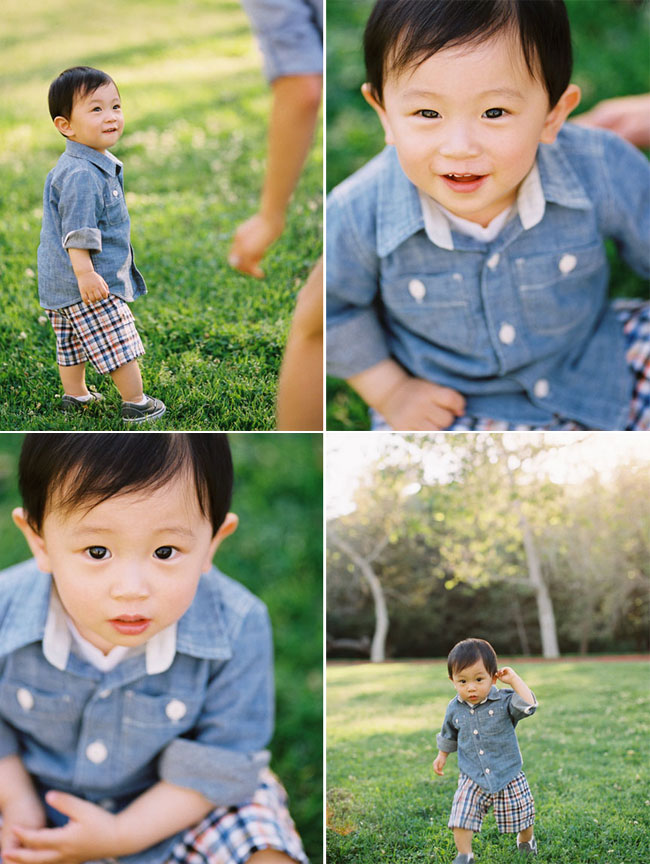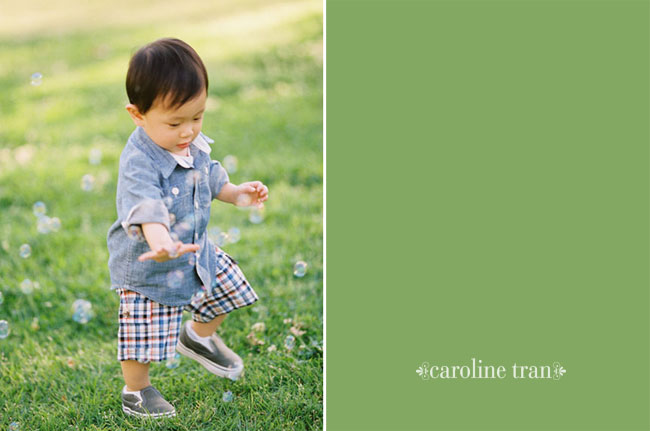 I love the sun flare with the bubbles here: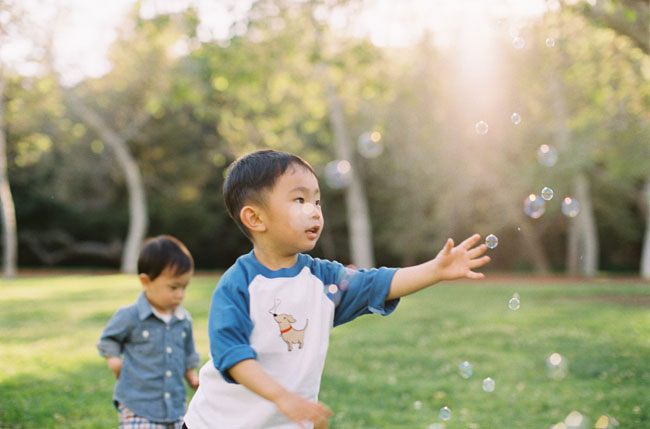 And a super cute, not posed, moment.  We were done with the shoot and they sat down to enjoy a snack together.  I love Grant's squat.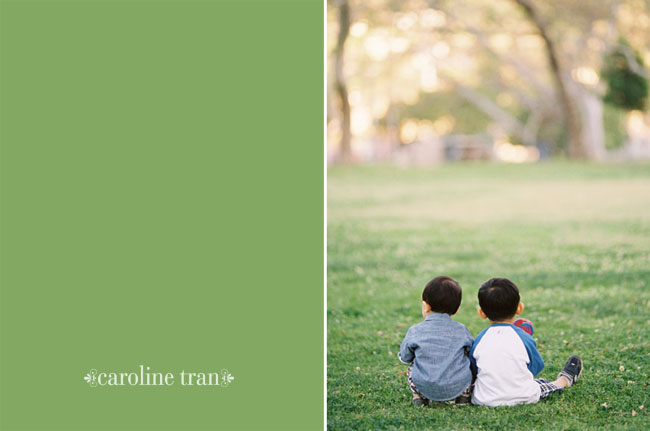 Happy 1st birthday, Grant!  It has been an honor watching you grow this past year and I look forward to celebrating many more birthdays with you!