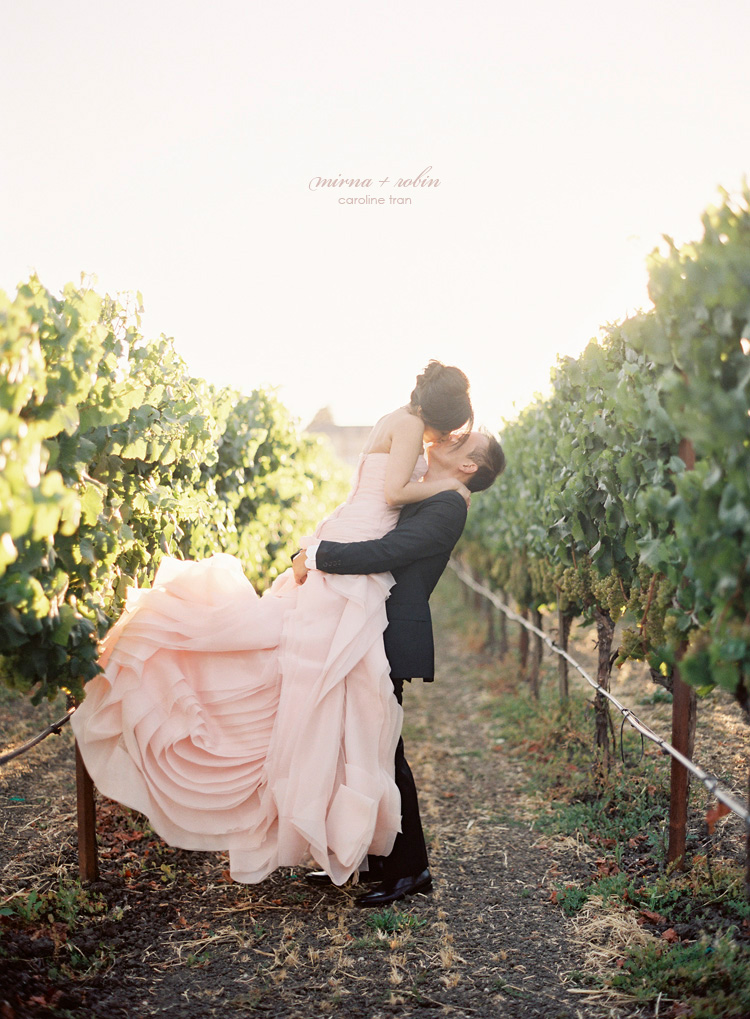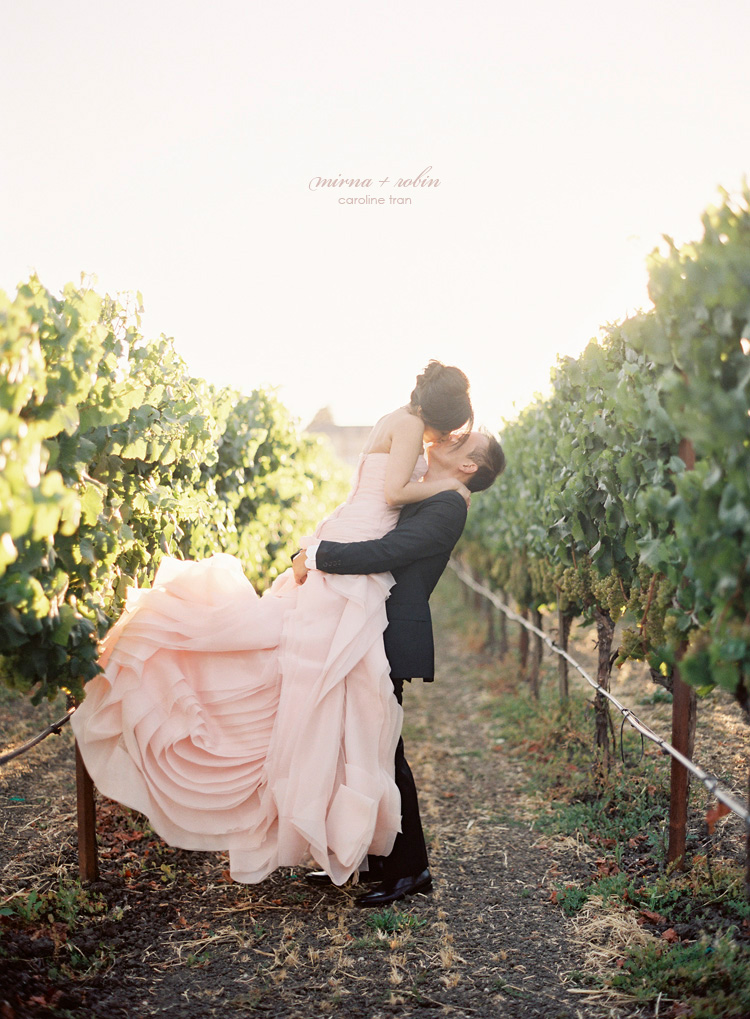 In case you missed it last week, this romantic session was featured on Grey Likes Weddings.  I am beyond in love with this PINK dress by Vera Wang.  I had the lovely honor of working with Maria Chang of Professional Makeup Artistry.   The four of us had so much fun running around Napa.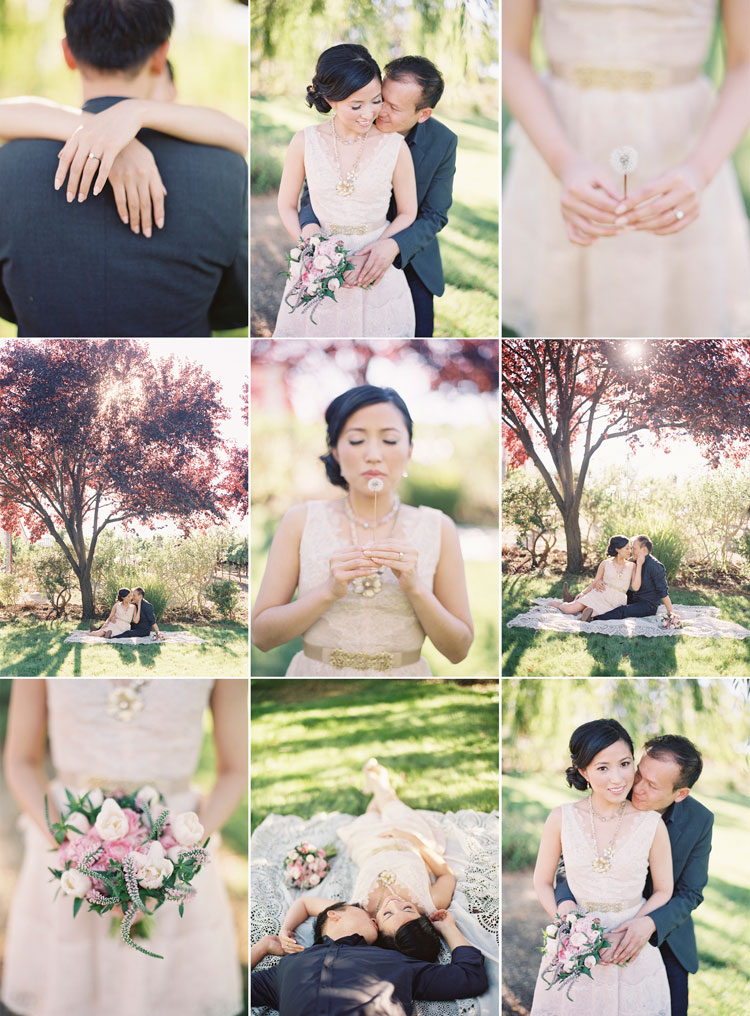 The talented Nicole Ha made them the cutest bouquet!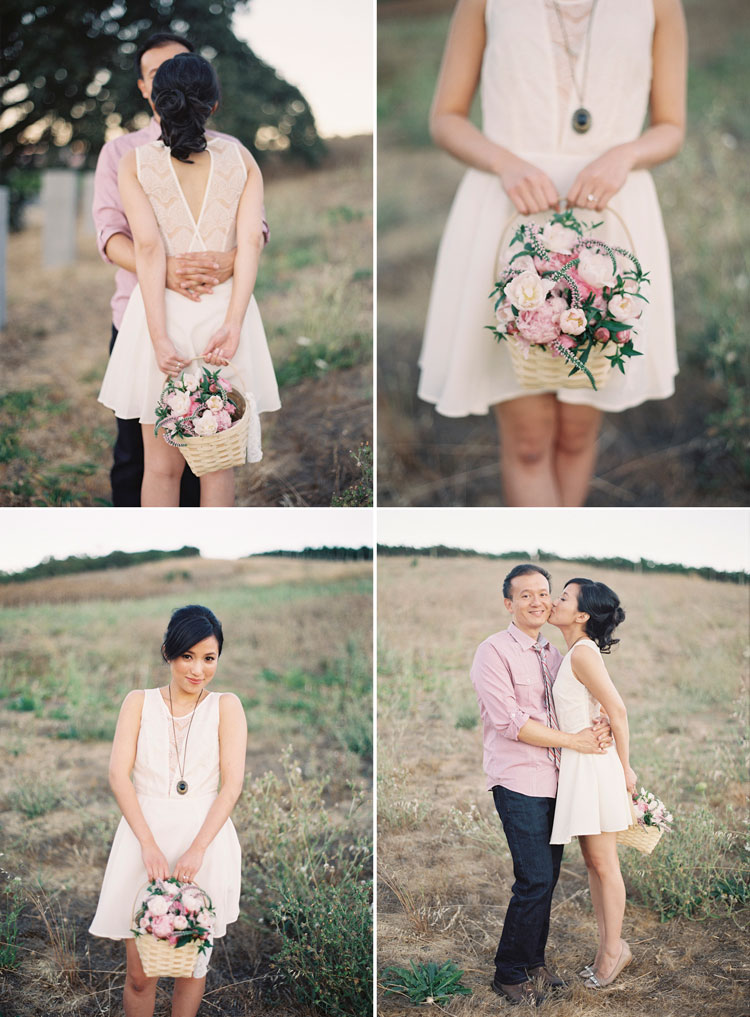 One of my favorite images…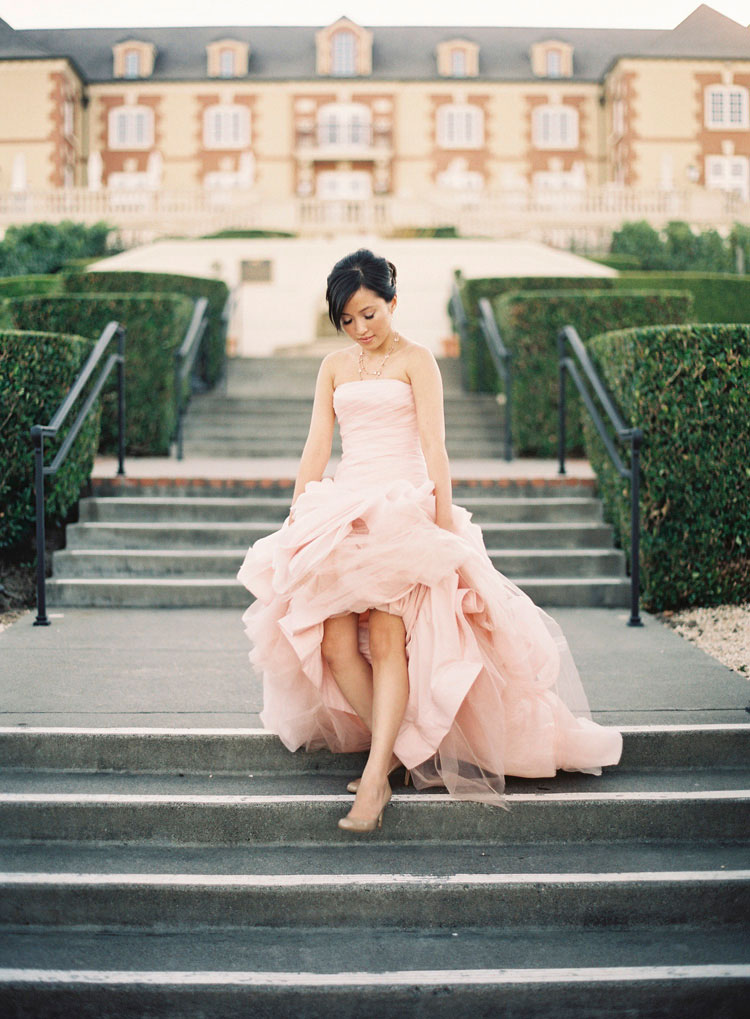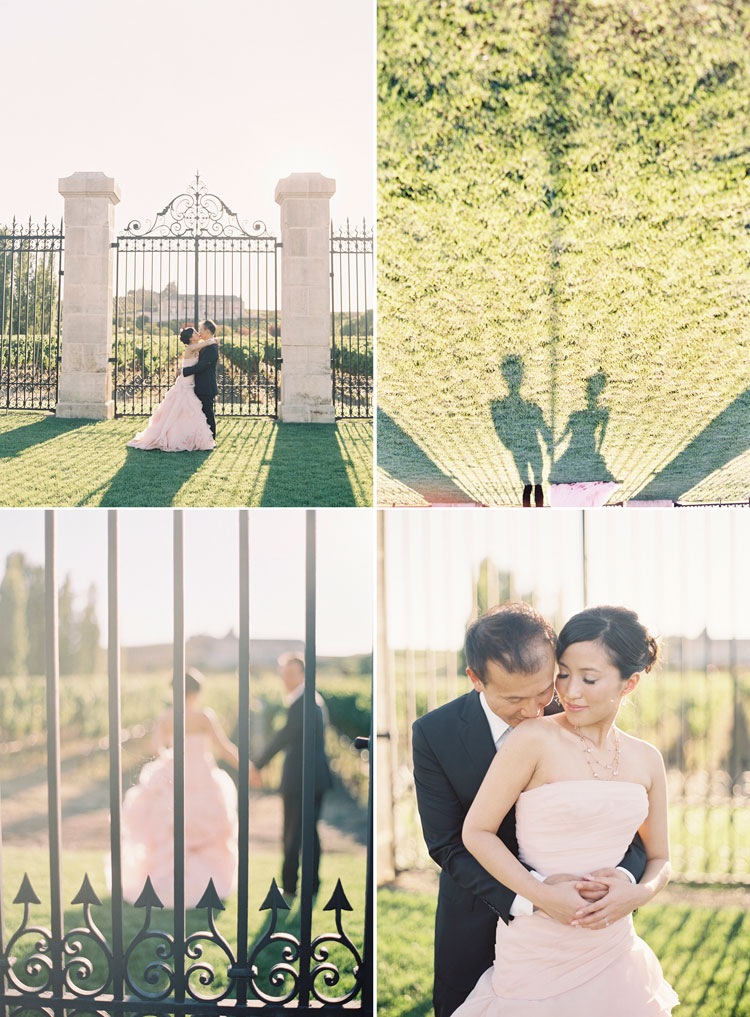 And I love how dreamy she looks here: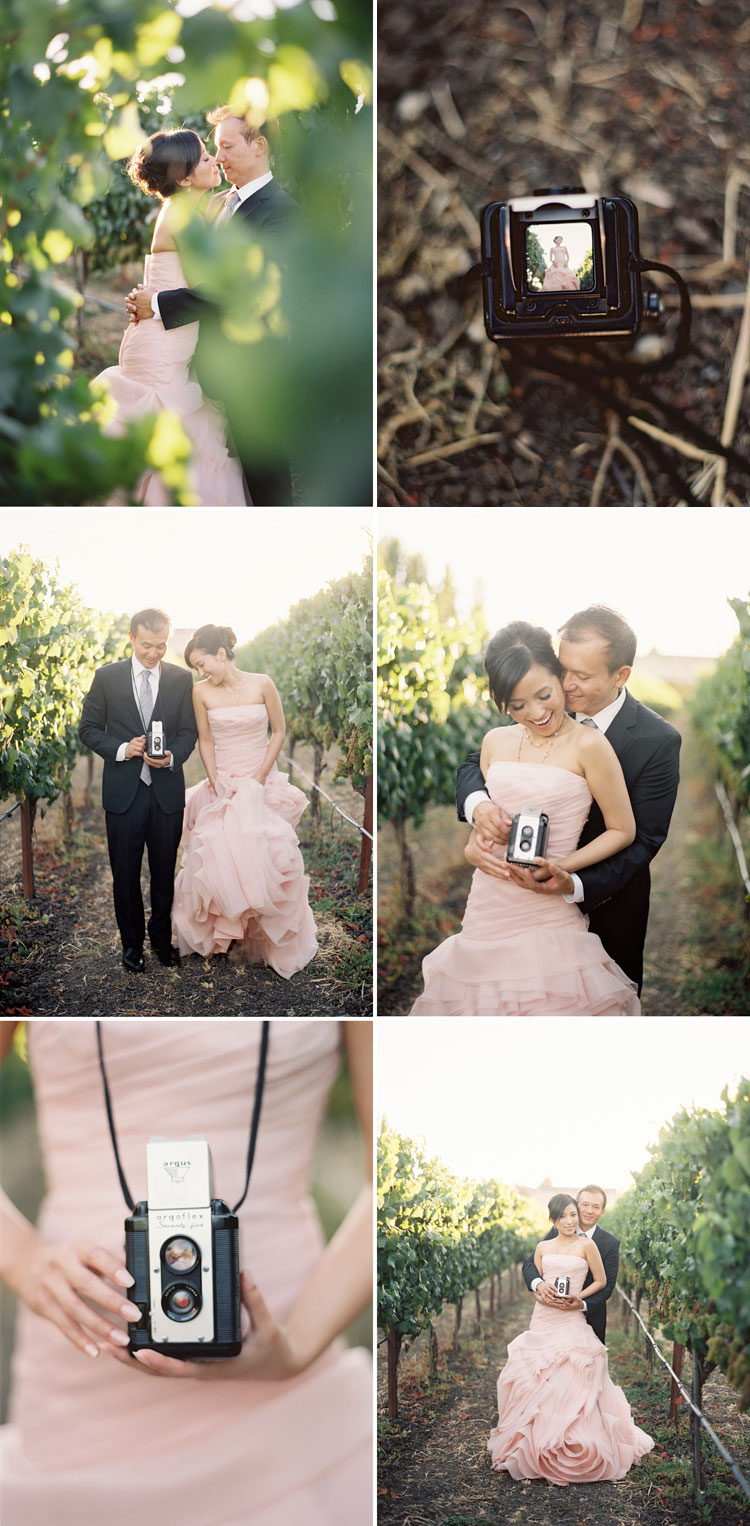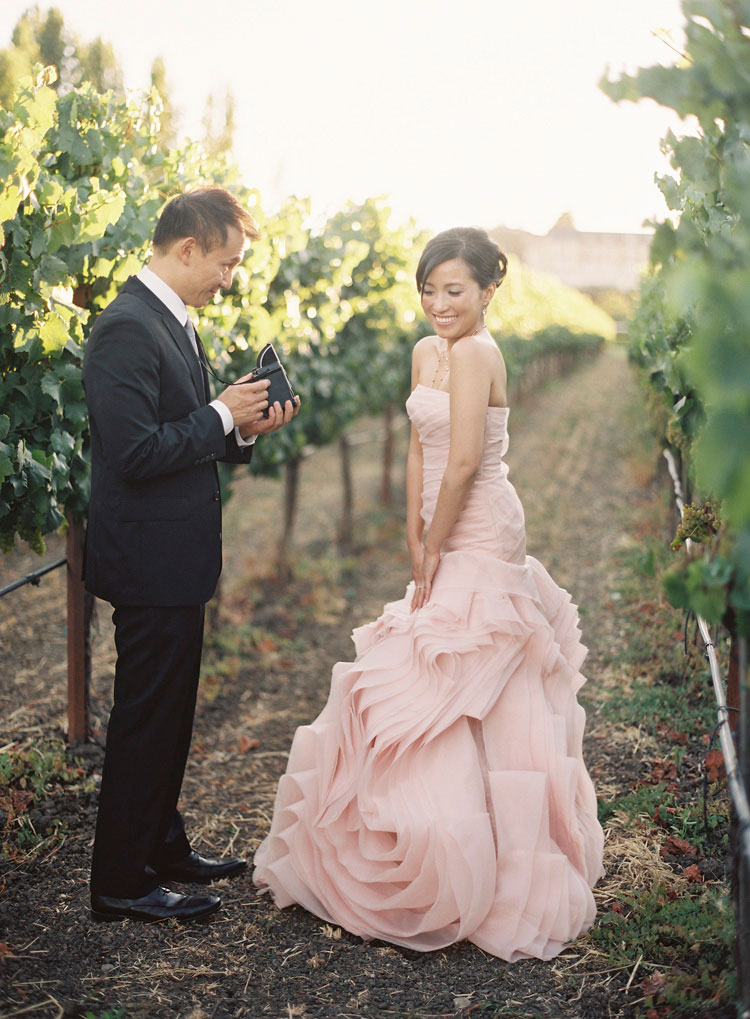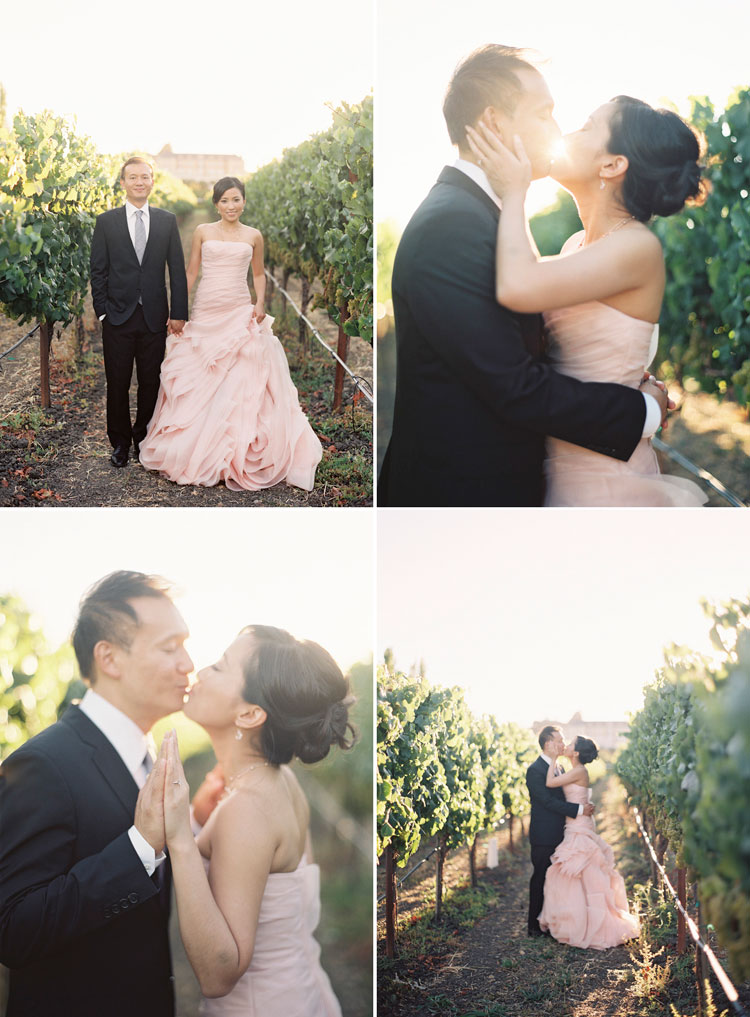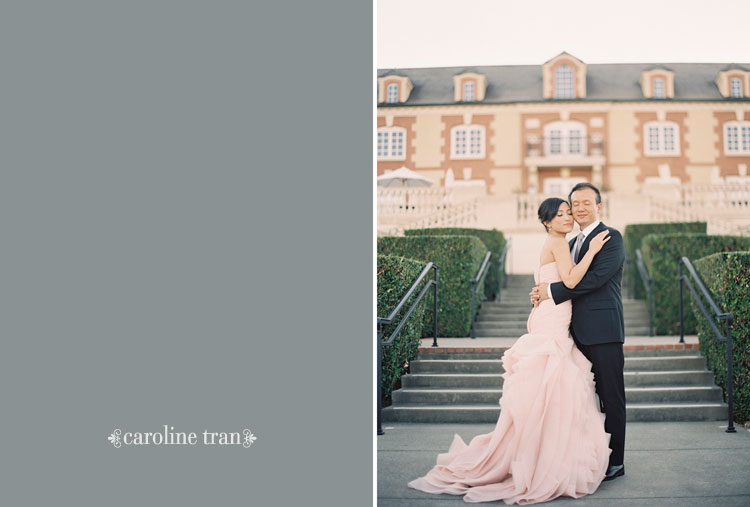 I had such a lovely day with them and can't wait for their wedding next month!