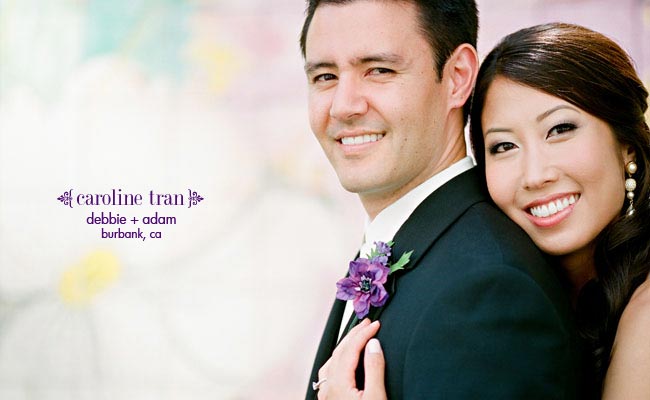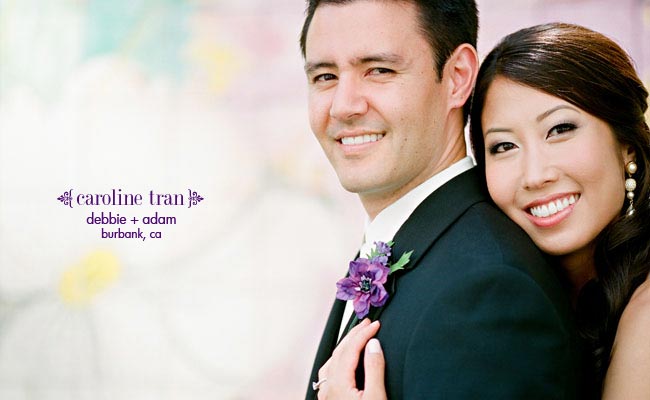 I have like 4 good stories in this post for you!  You may remember Debbie & Adam from their adorable school themed engagement photos.  During our first consultation, they shared with me how they first met, and I thought it was the funniest (and cutest) story I've ever heard.  Debbie was driving somewhere and really had to pee.  There was no where to pull over, but she remembered that her friend lived nearby.  She called him and he said she was welcome to stop by to use his restroom.  Needing to go so badly, she parks and runs in the house.  She didn't even knock, but the door wasn't locked either.  After the relief, she goes in the living room and plops herself on the couch.   A guy comes out of the bedroom and when Debbie looked up, she realizes it wasn't her friend… it was someone she totally didn't recognize.  At the same time, they blurt out, "Who are you?!" Adam is confused about how this stranger got in his house, and Debbie started thinking that she entered the wrong house.  Turns out, Adam was Debbie's friend's roommate.  Her friend failed to mention that he wasn't home and that he now has a roommate.  Nothing happened that day, but they did both ask the friend about each other later on, and now they're husband & wife!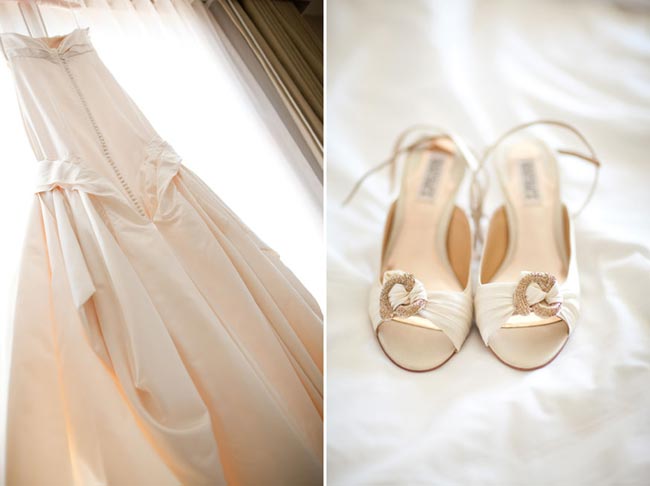 Second story, you may remember from their engagement session that Debbie is a pediatrician.  In the hotel room that morning, I saw this magazine about the Top Docs!  How perfect is that?!  And I love the photo on the left of the locket that contained a photo of Debbie's mom on her parent's wedding day.  I know her mom is watching down on her and SO proud of her.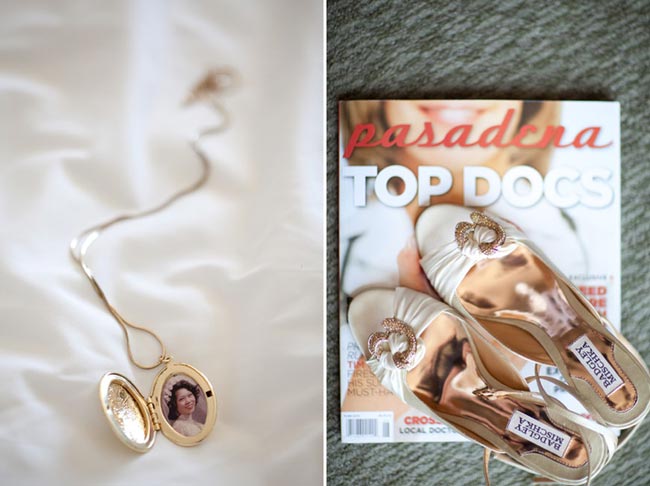 Adam sent this card down to her that morning.  So sweet!  Her flowers her done by the talented Linda of LV Floral Events.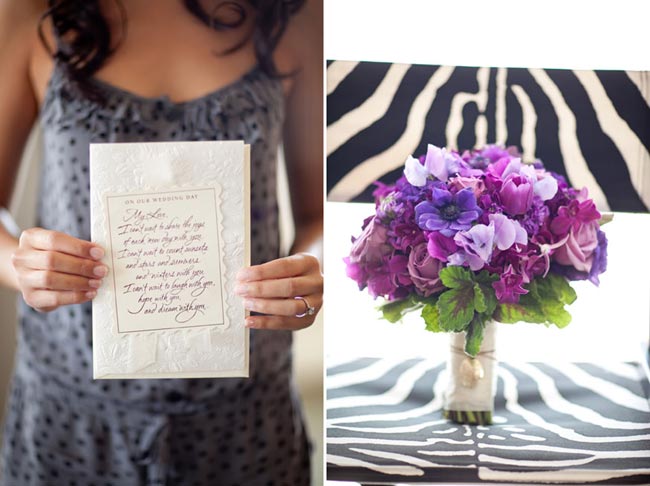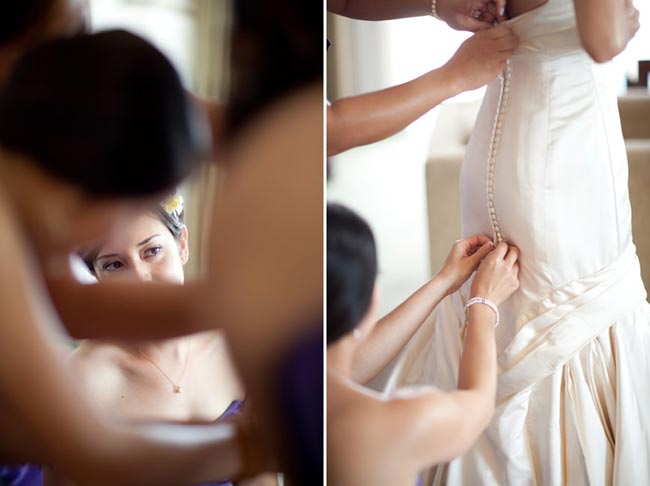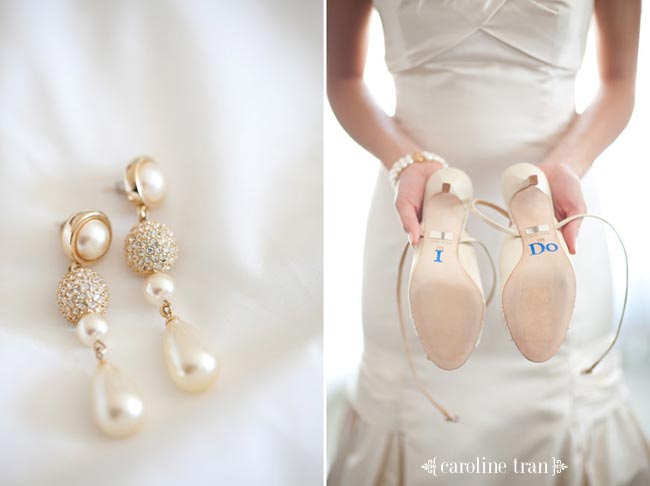 LOVE their first look!  And Debbie's mom was with her every step of the way.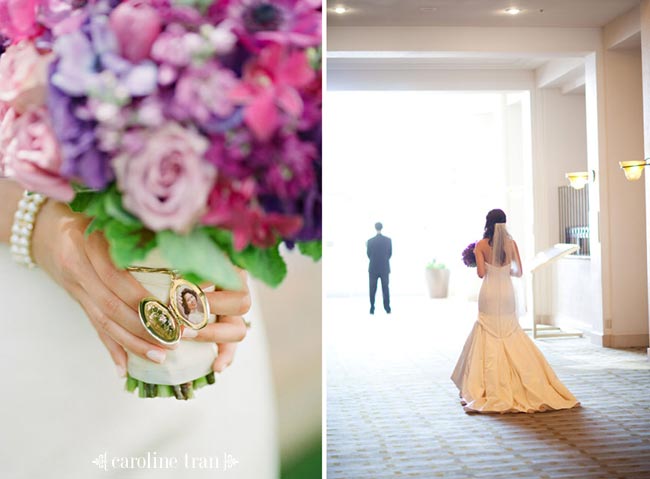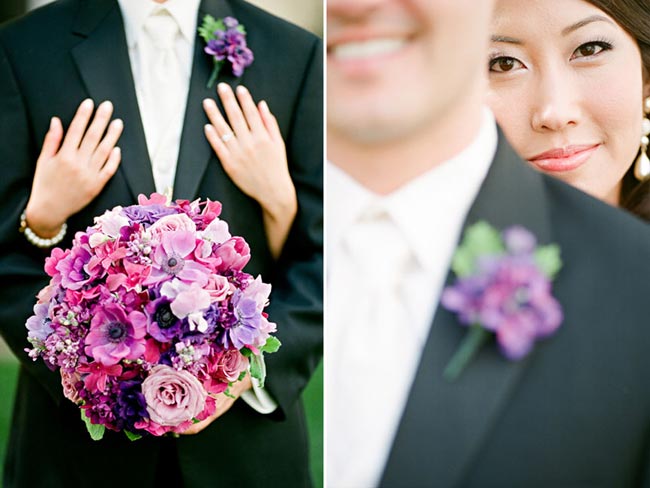 Her perfect hair & makeup was done by the sweet Angie Pham.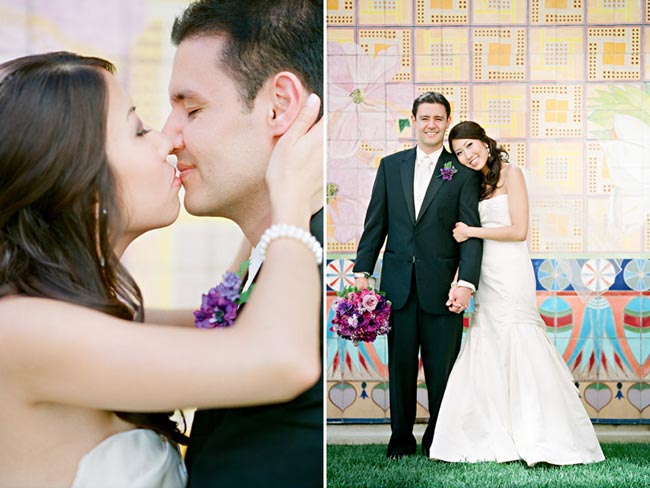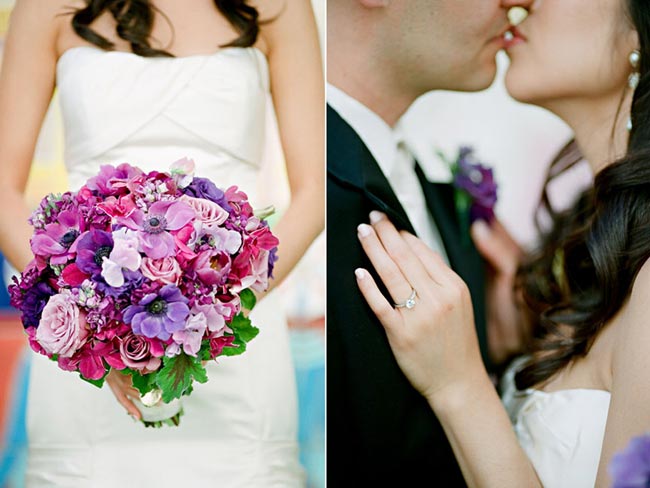 As Debbie was trying to pick colors for their wedding, Adam referenced every combo to a sports team… "like UCLA?  like Michigan?"  I think her purple & yellow color scheme ended up being perfect!  … and so appropriately Lakers colors!  It looked so great!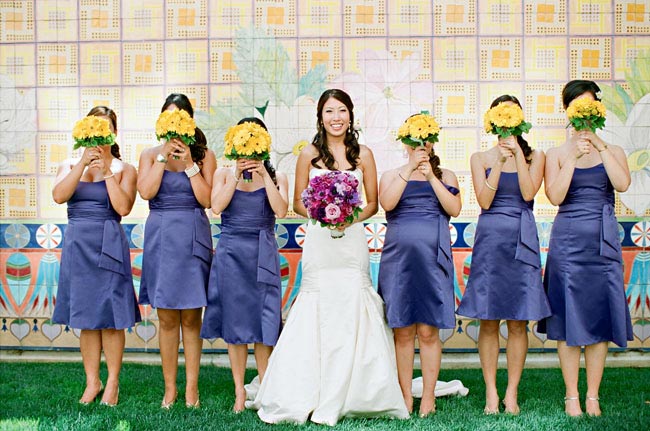 You may also recognize one of her bridesmaids, Cheryl!  I photographed her wedding in Santa Cruz last year.  She was the most adorable pregnant bridesmaid, and is now a mom!  She gave birth just last week to a healthy baby boy!  Stay tuned for those newborn pics.  :D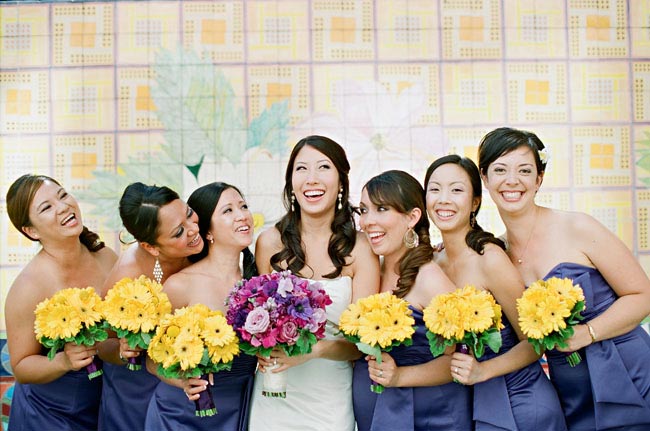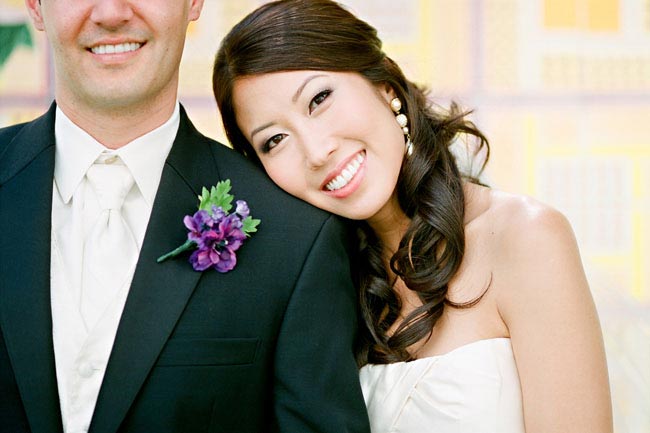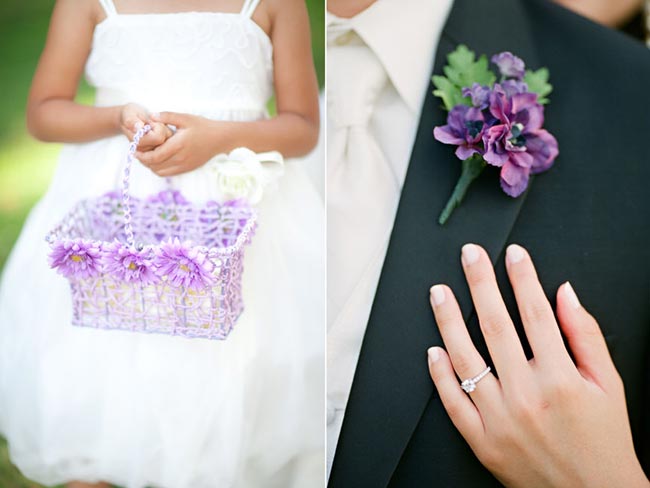 And off to the ceremony!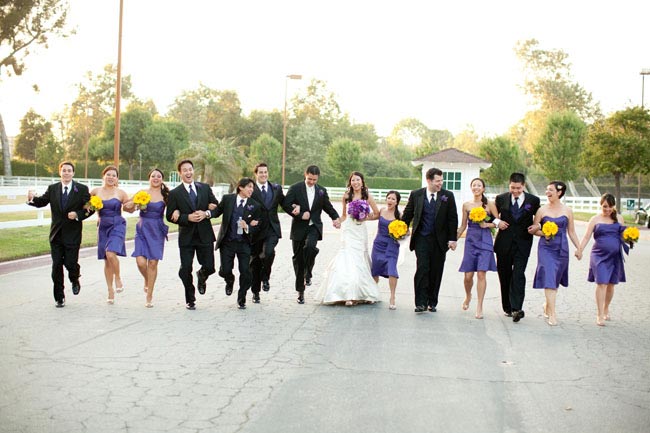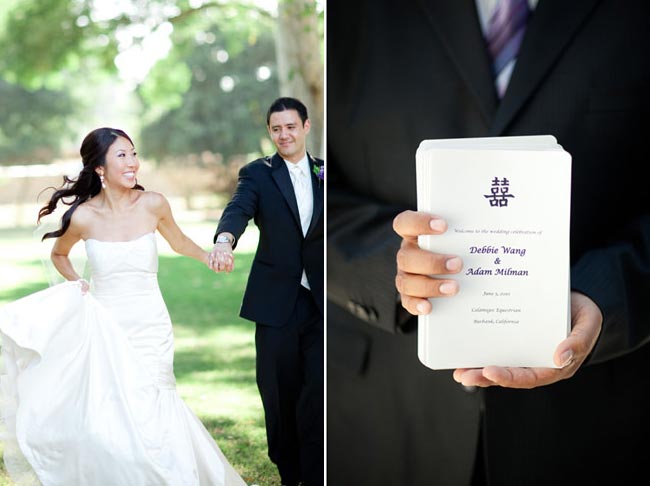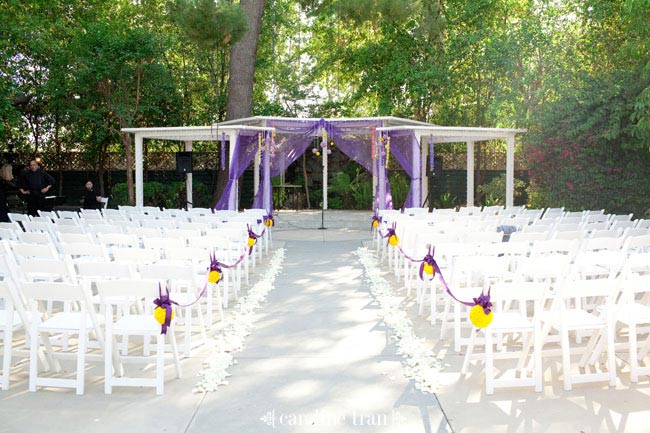 All the yellow & purple pomanders looked so cute!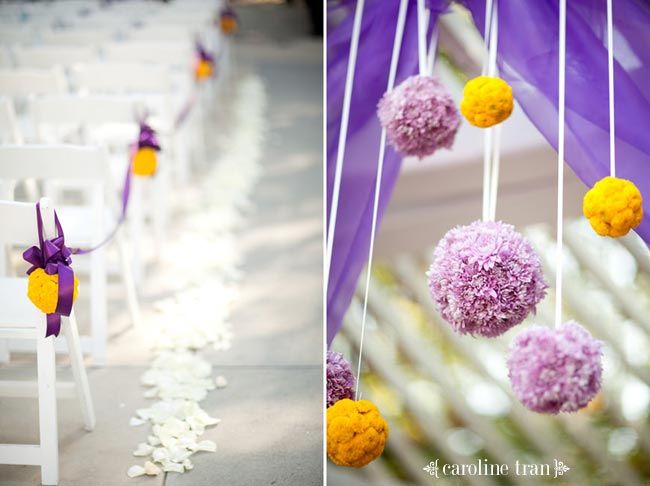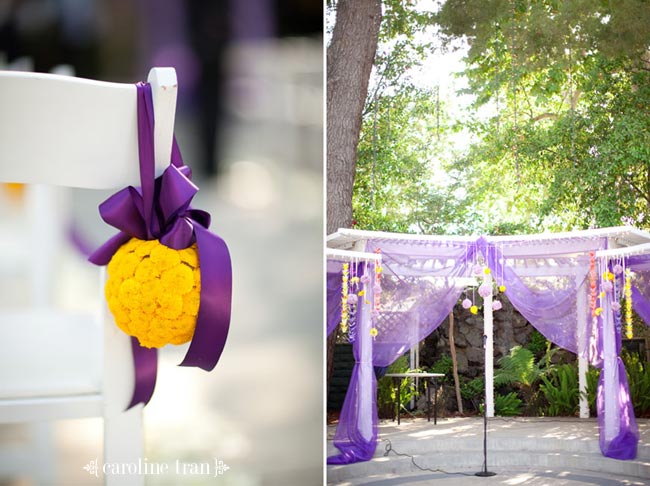 In Japanese culture, a couple folds 1000 cranes for the wedding to symbolize the patience and trust they have in each other.  Debbie and Adam folded 998 and hung them around the ceremony site, used them as escort cards, and had them scattered around as decor.  …Adam did admit though that Debbie probably folded 978 of them herself.  So what about the last 2 cranes, you ask?  Keep reading…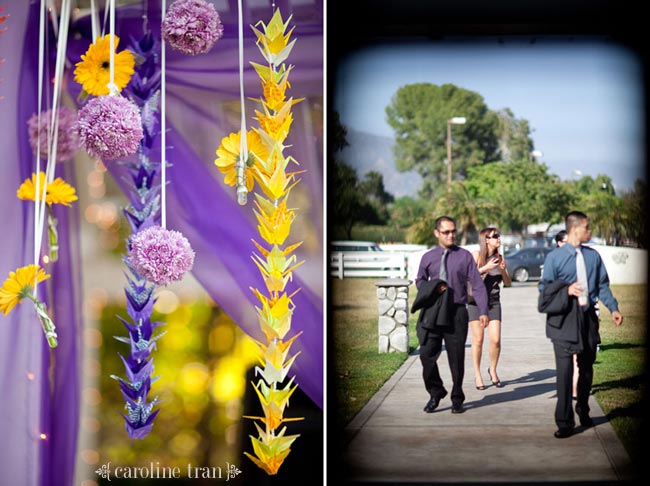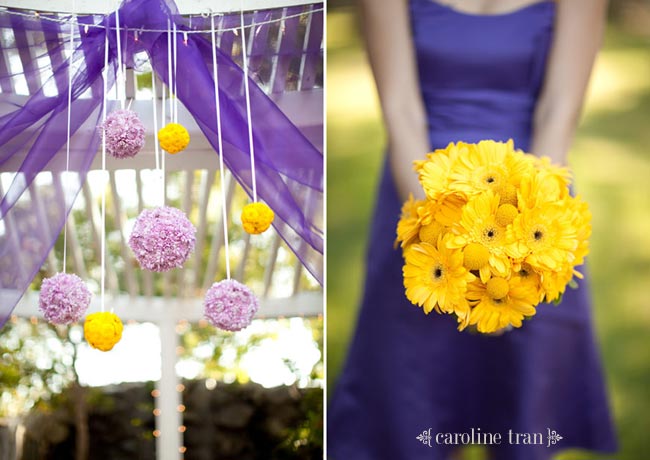 They left the last 2 cranes to be folded during the ceremony!  How cute is that?  With all the nerves, Adam forgot how to fold it and that's why everyone was laughing.  It was a really cute & genuine moment.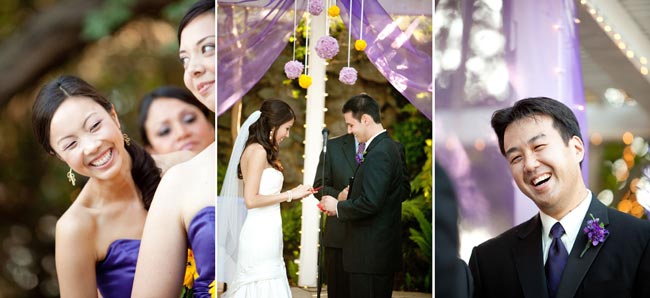 Debbie giving him a little reminder: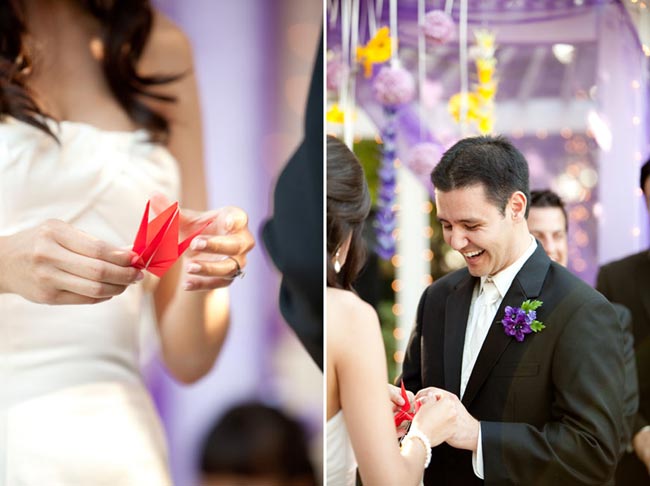 And then sealed with a kiss, they are now husband and wife!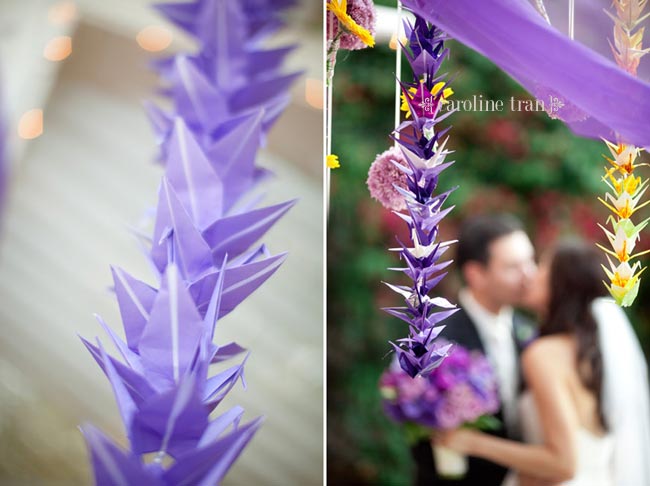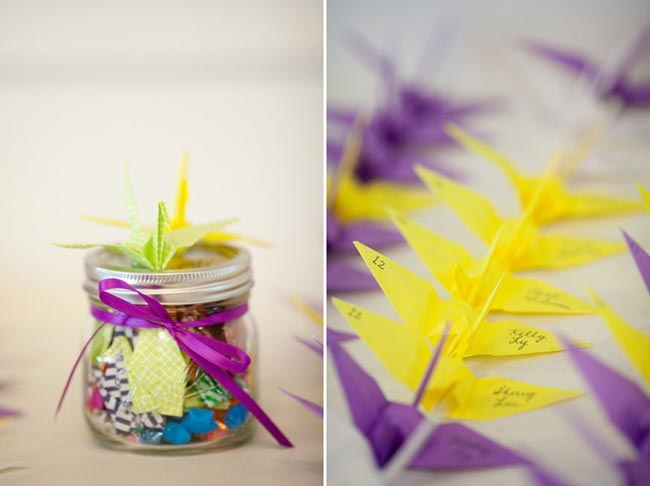 This day was coordinated by Tina of In the Clouds Events.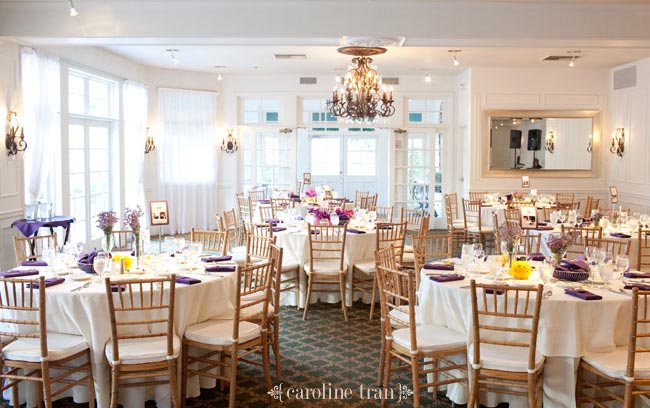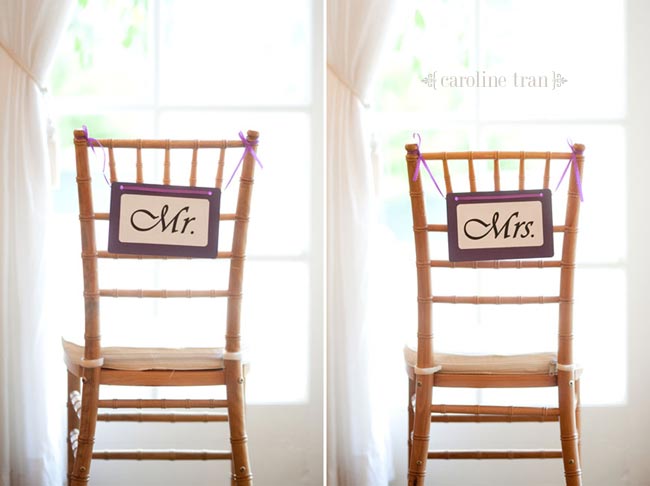 They had a fun photo booth, provide by Instabooths.  I just love that photo of Debbie sticking out of the booth.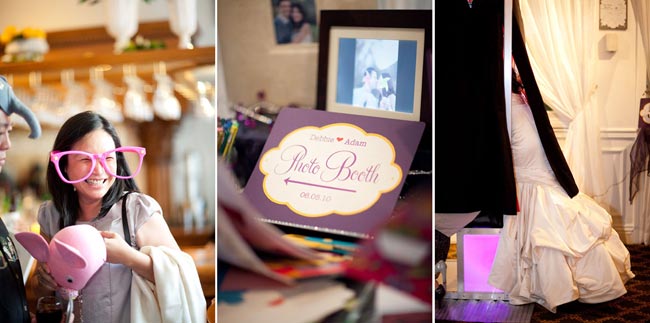 I'm a sucker for father/daughter dances: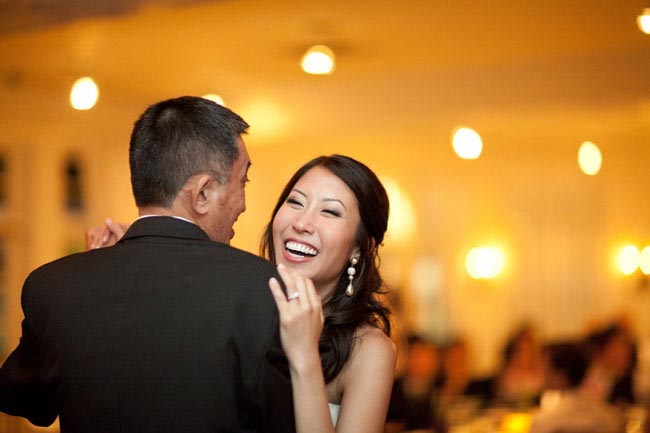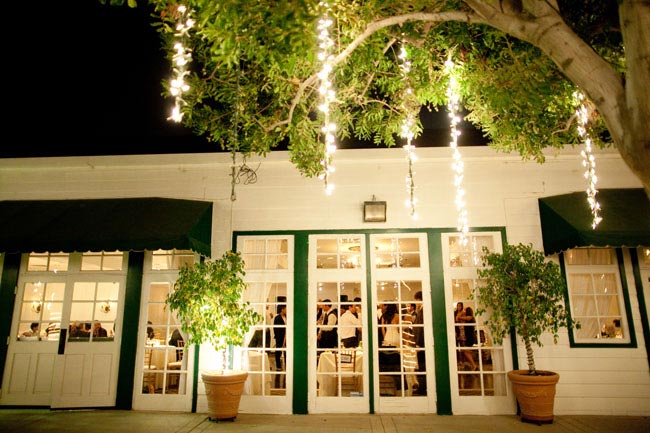 And now for the most random story ever… a woman stopped me during the reception and asked, "Excuse me, did you used to take piano lessons?"  I stared at her for a moment and realized, OMG, it's my piano teacher from back in 5th grade!  She recognized me and thought it might be me, but wasn't sure.  But then she saw my name on the wedding programs.  I can't believe she still recognizes me from back in 5th grade!  She says I still look the same.  lol.  She actually still looks exactly the same.  Such a small world!