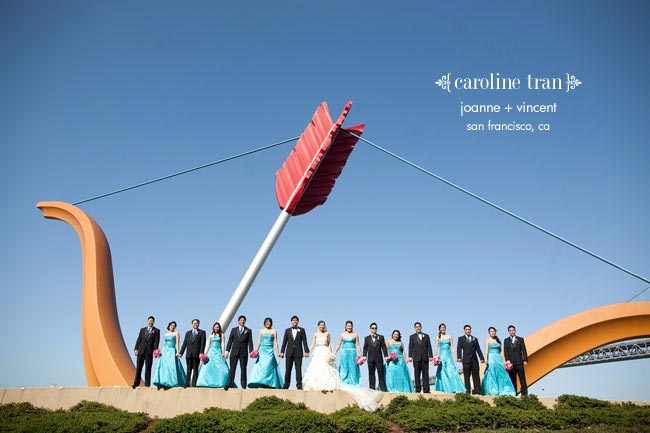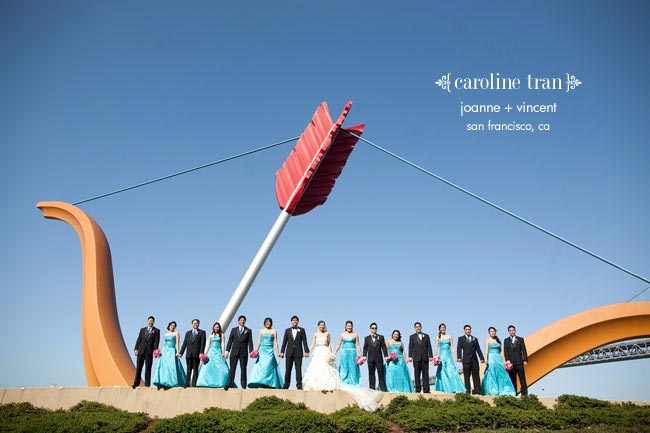 Happy Monday!  I have a fun wedding for you today.  Joanne & Vincent got married at the Four Seasons San Francisco.  Their colors were a fun teal blue and pink.  Blue and pink just look so cute together.  The highlight was the trolley they hired to take us around the city!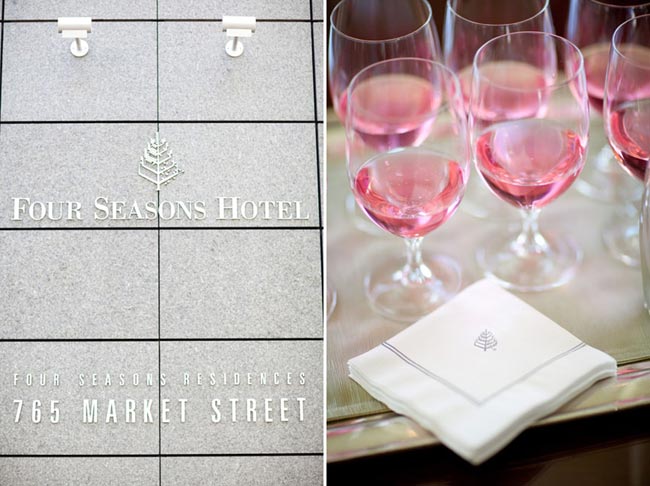 I love the matching pink champagne the girls had to kick off their day!  And Joanne's dress is one of my favorite dresses from this year.  It's a beautiful Jim Hjelm: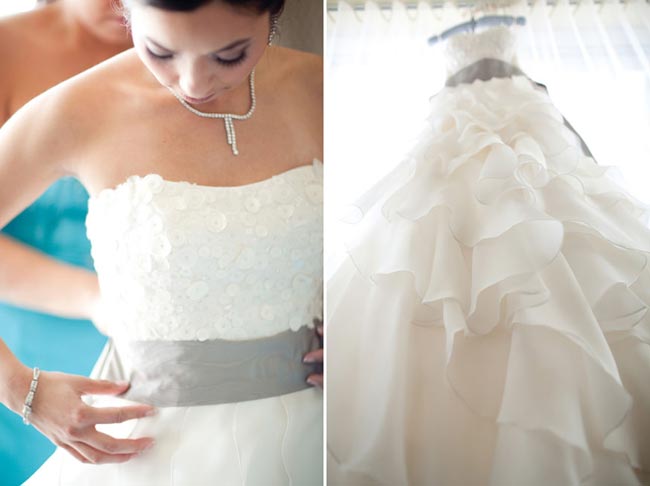 Her whole look was stunning!  And I'm a sucker for perfect bows: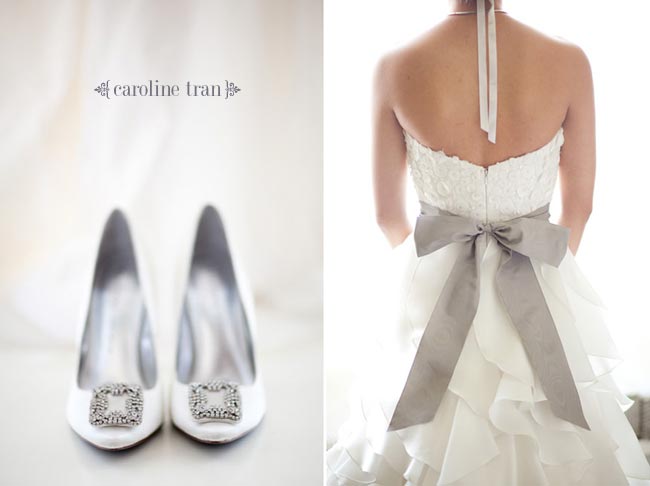 Isn't the bow tie darling?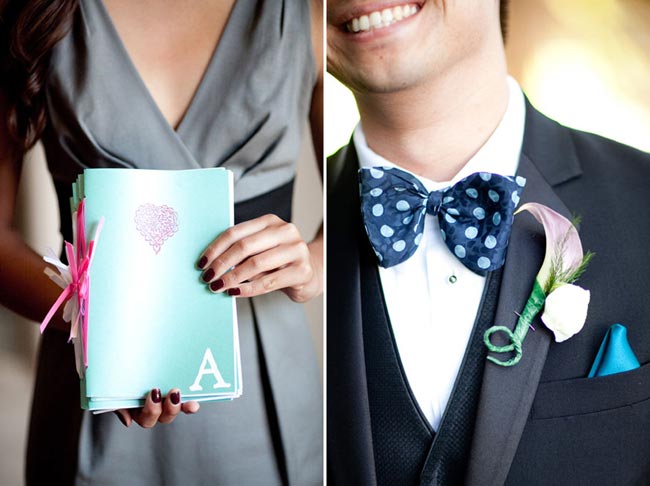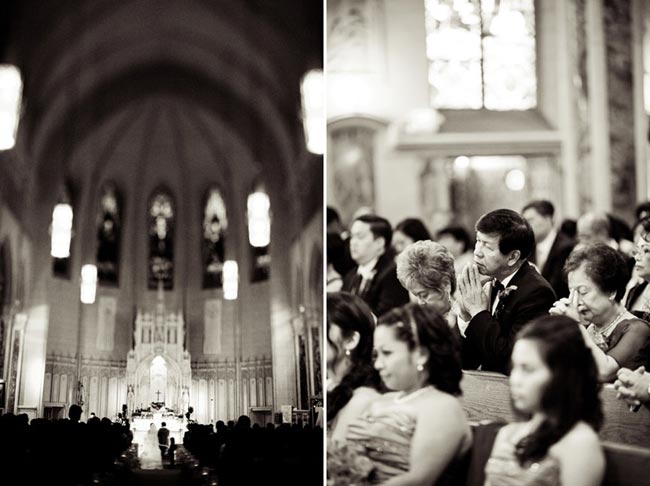 After the ceremony, the wedding party and us all piled into the trolley and took a ride around the city.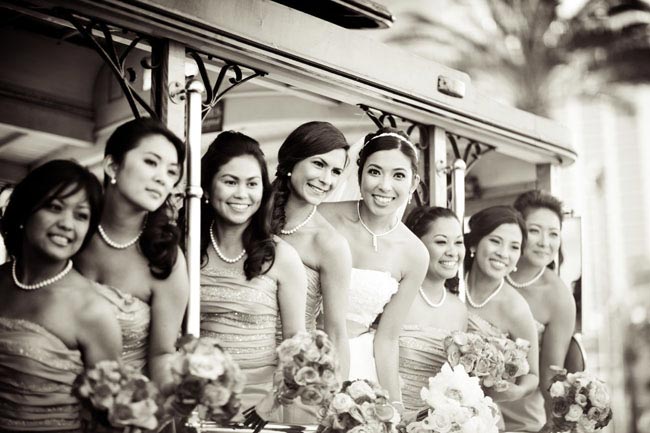 I have no idea where this was.  We just drove around and I told the trolley driver to stop when something looked good.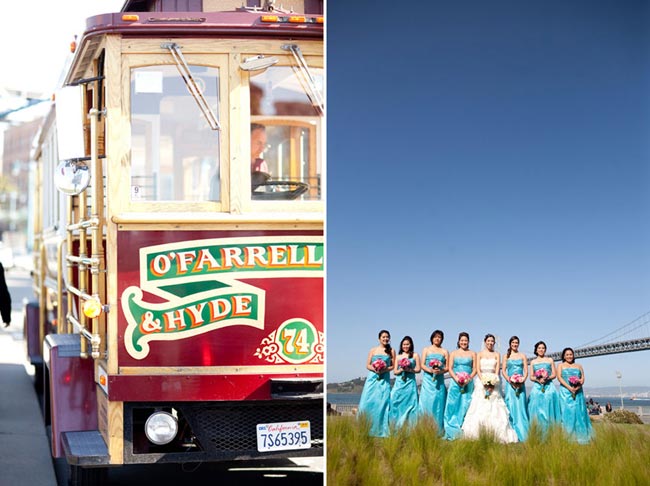 Aren't they gorgeous?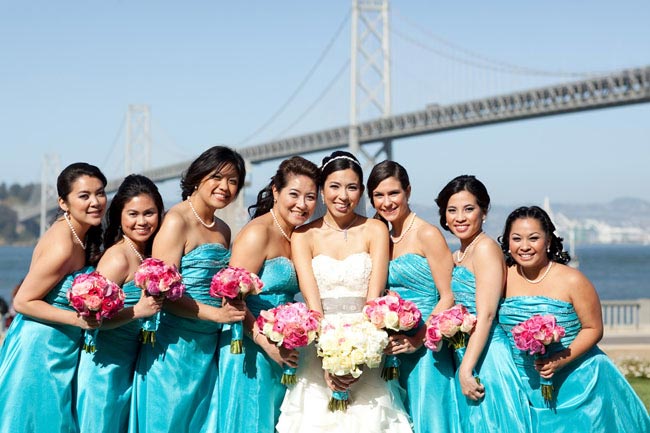 The best part was just seeing how much fun everyone was having on this ride.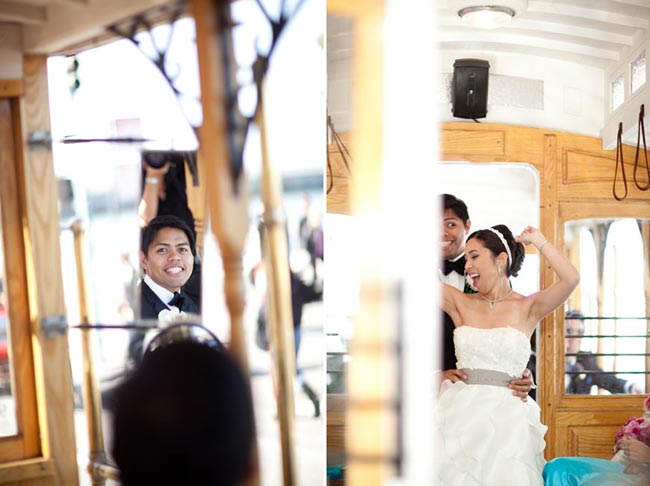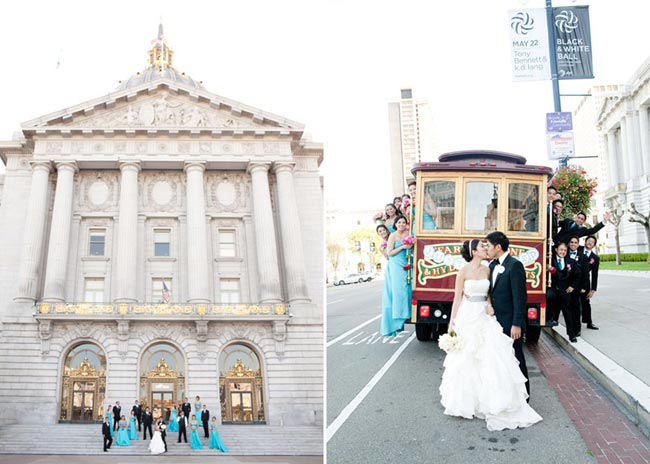 This tunnel we drove by amazes me… there's a street above and below?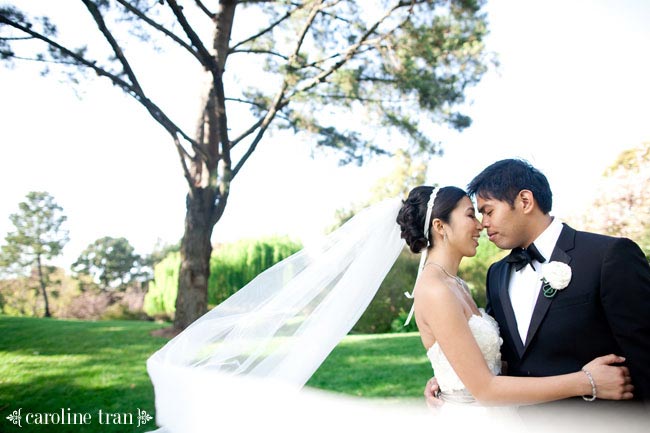 I like this shot Jonathan got of us in action: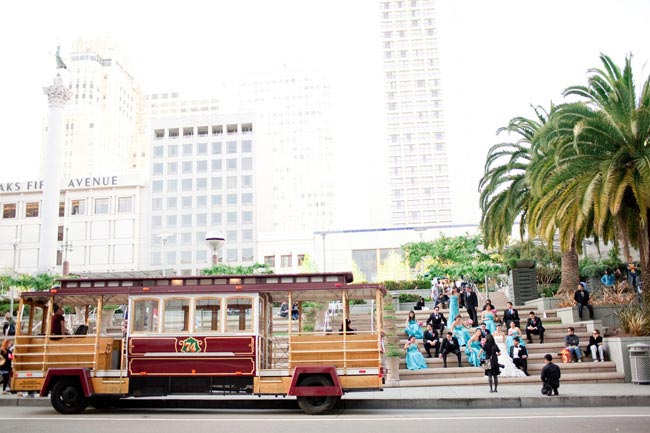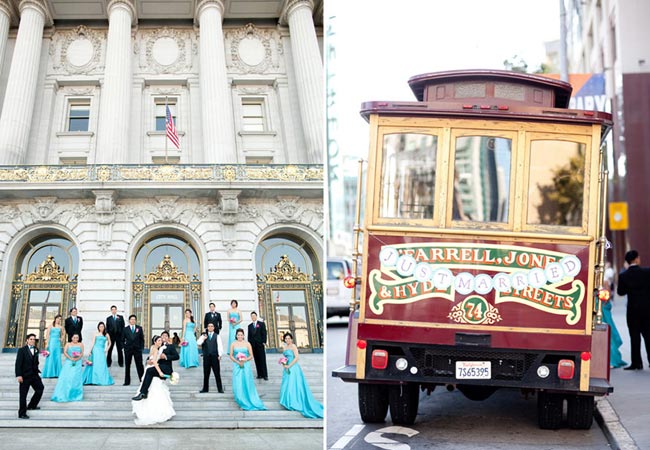 And then we got back just in time for the reception.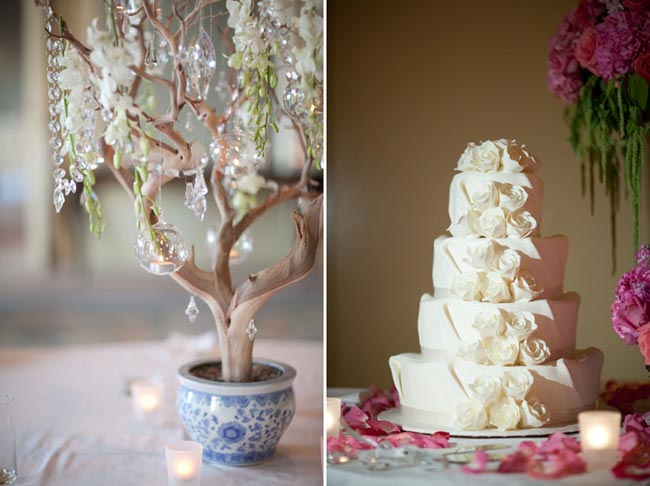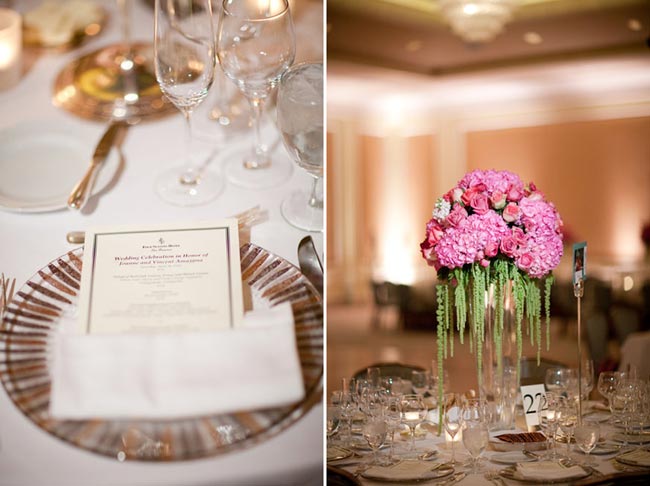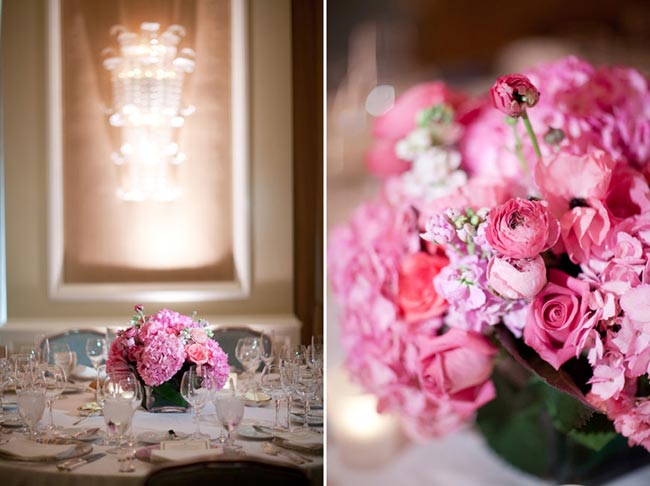 Food, in the order served… I love food.  :)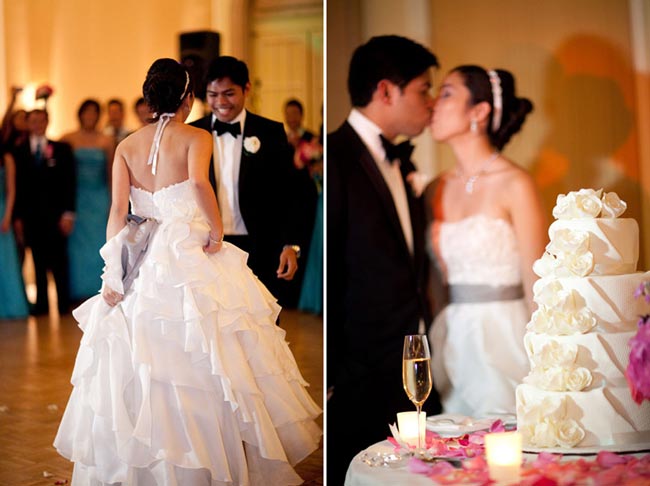 You can see & read more about their wedding on their feature at Style Unveiled.