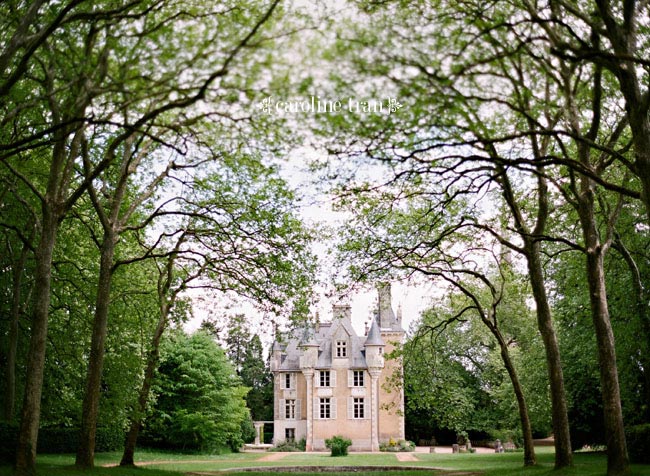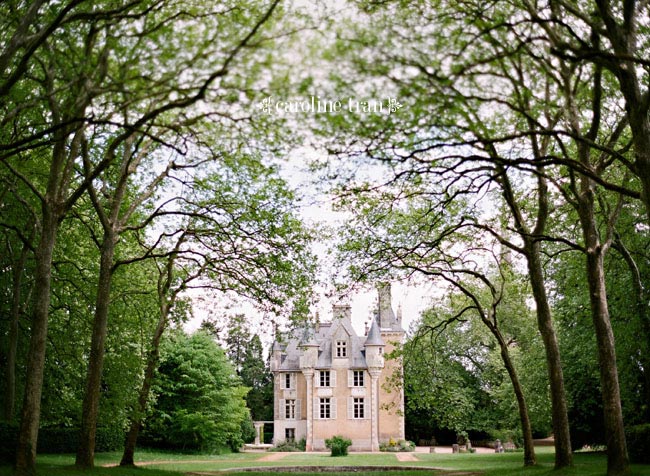 I have so much to blog that I don't know where to start!  I thought I would share a bit of where I stayed in France.  I took so many photos there that it will take a few posts to cover it all, but to start, let me give you a glimpse at how I lived for a week.  I must admit, it was pretty darn rad to live at the Chateau St. Julien l'ars.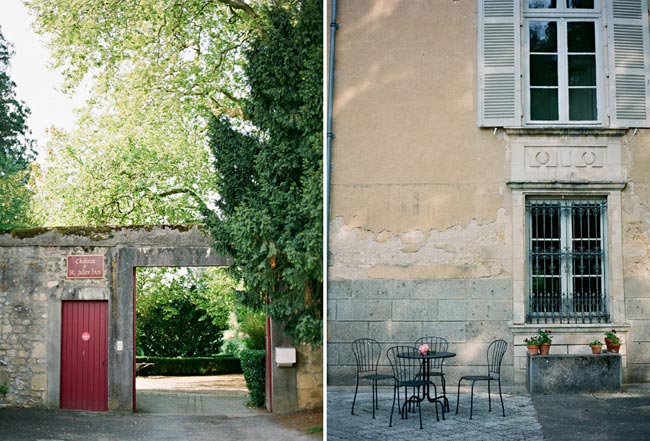 Above left is where we often enjoyed croissants, cheese & crackers.  This is hands down the oldest place I've stayed at.  It has been around since the year 963!  I don't even comprehend that.  The French king, Jon le bon, stayed here the night before he was captured by the English "black prince" in the 1356 battle of Poitiers.  Joan of Arc also came by here.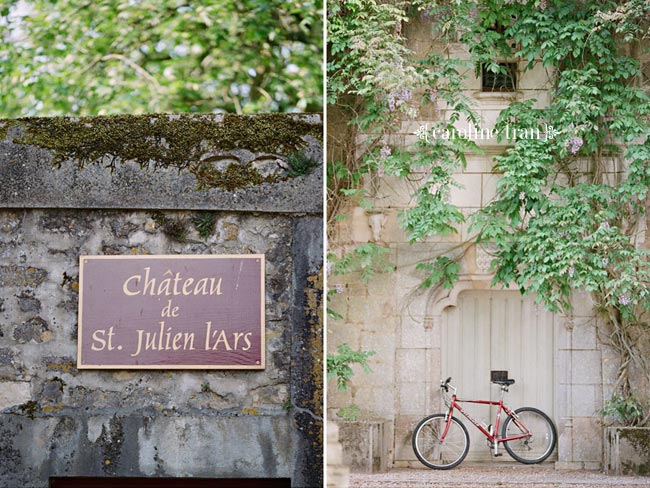 I stayed on the fourth floor.  This is my wing: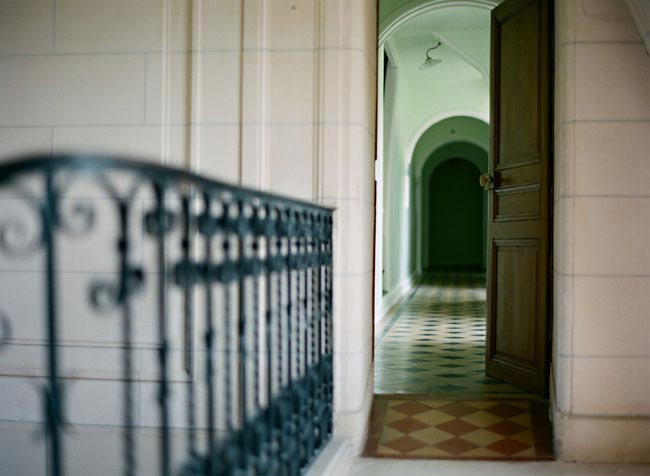 A glimpse into my cute room!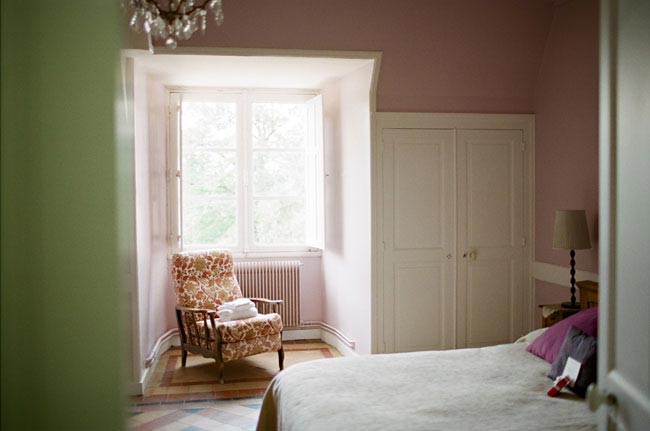 I stayed in the Suite du Jardin.  I love my cozy room: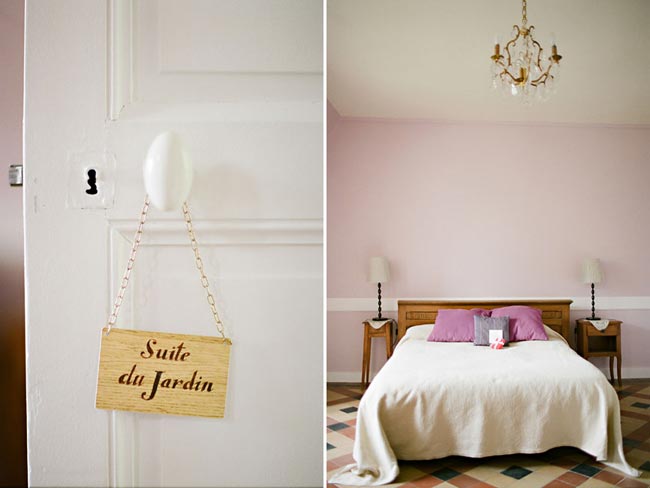 Sweet welcome from Elizabeth: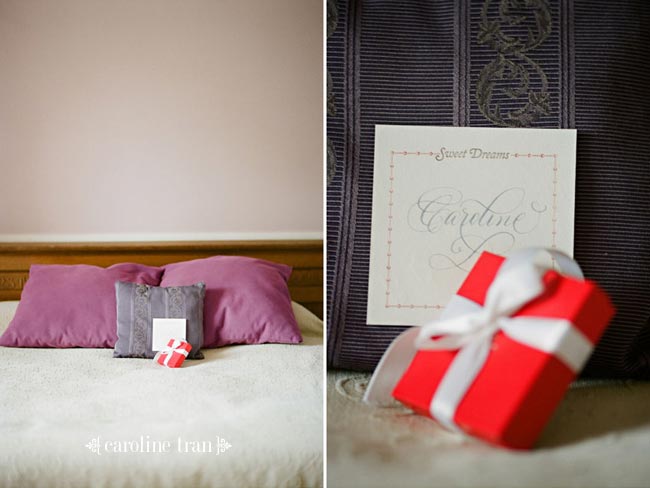 My cute little vanity table + my fuzzy self portrait: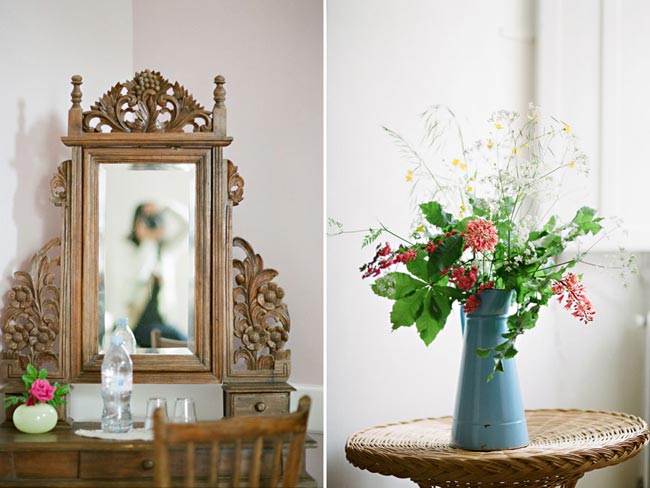 I was so inspired by all the fresh flowers around that I came home and started to pick roses from my garden to enjoy in my house.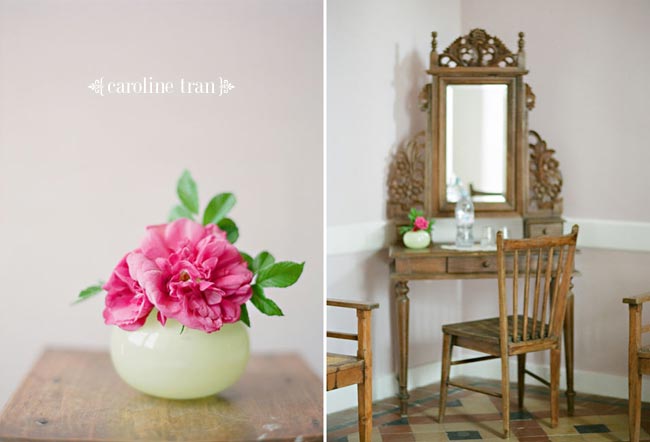 And who doesn't love an outdoor dining room: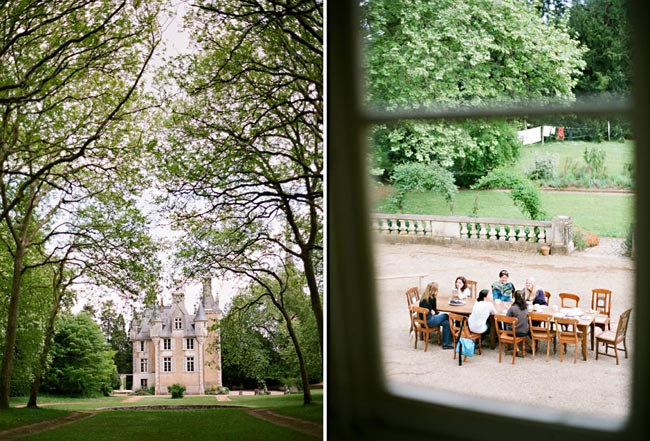 This church is partly on the chateau's property, so it's shared by the town too.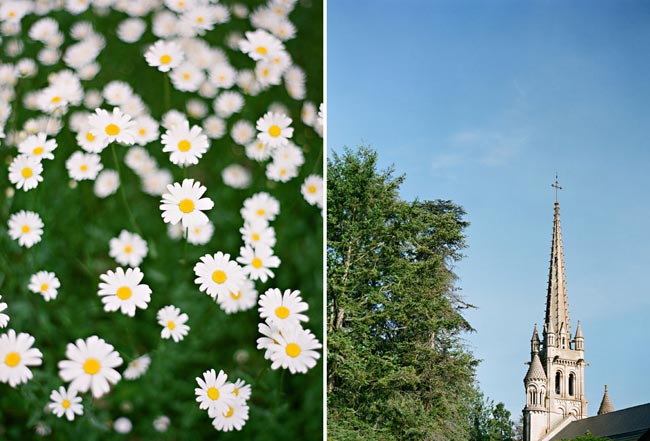 We found a Jesus statue in the middle of the forest… and in the 1800's, the Beauchamp family brought in lots of foreign plants onto the property, like redwood trees.  It's like the only place around where you'll find Redwood trees.  Unfortunately, the soil isn't quite right, so many of them are starting to lean and a few have fallen.  Redwood is so beautiful!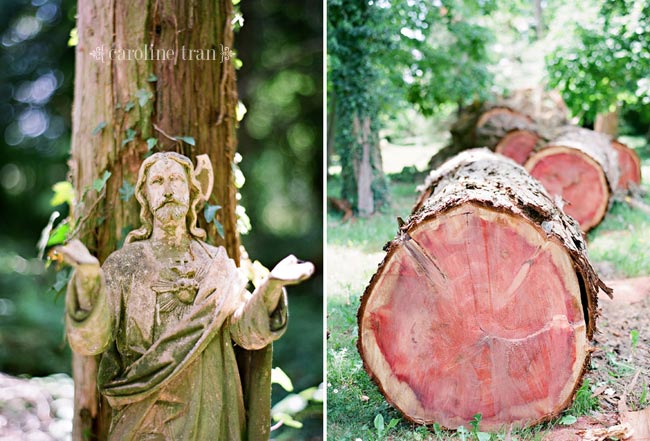 There was a cemetery next door too: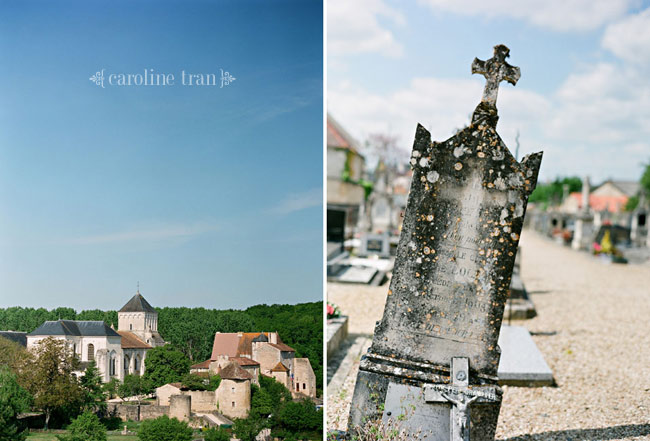 This is just a glimpse of my stay in France.  Wait until you see the rest of the photos!