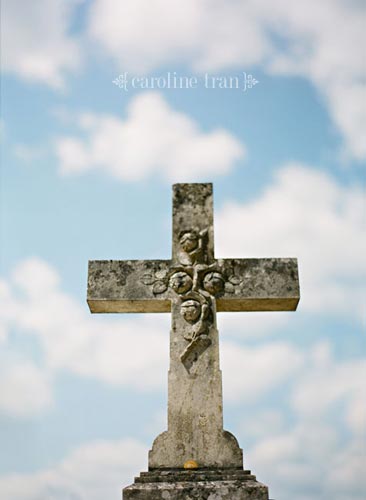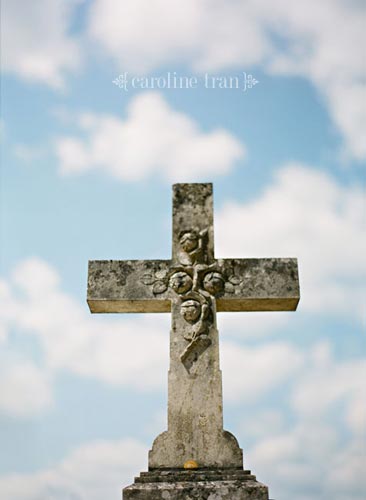 Even the clouds in France look so much more amazing to me.
I've never seen such puffy clusters of clouds before!
This was taken at the cemetery next to our chateau.
On a side note, I got 2 cool features yesterday:
In the spirit of the NBA finals, check out this awesome Lakers theme birthday party featured on Hostess with the Mostest blog.  And if you missed it on my blog, I originally blogged it here.
Lauren & Chad's engagement session also got featured on Love & Lavender yesterday.