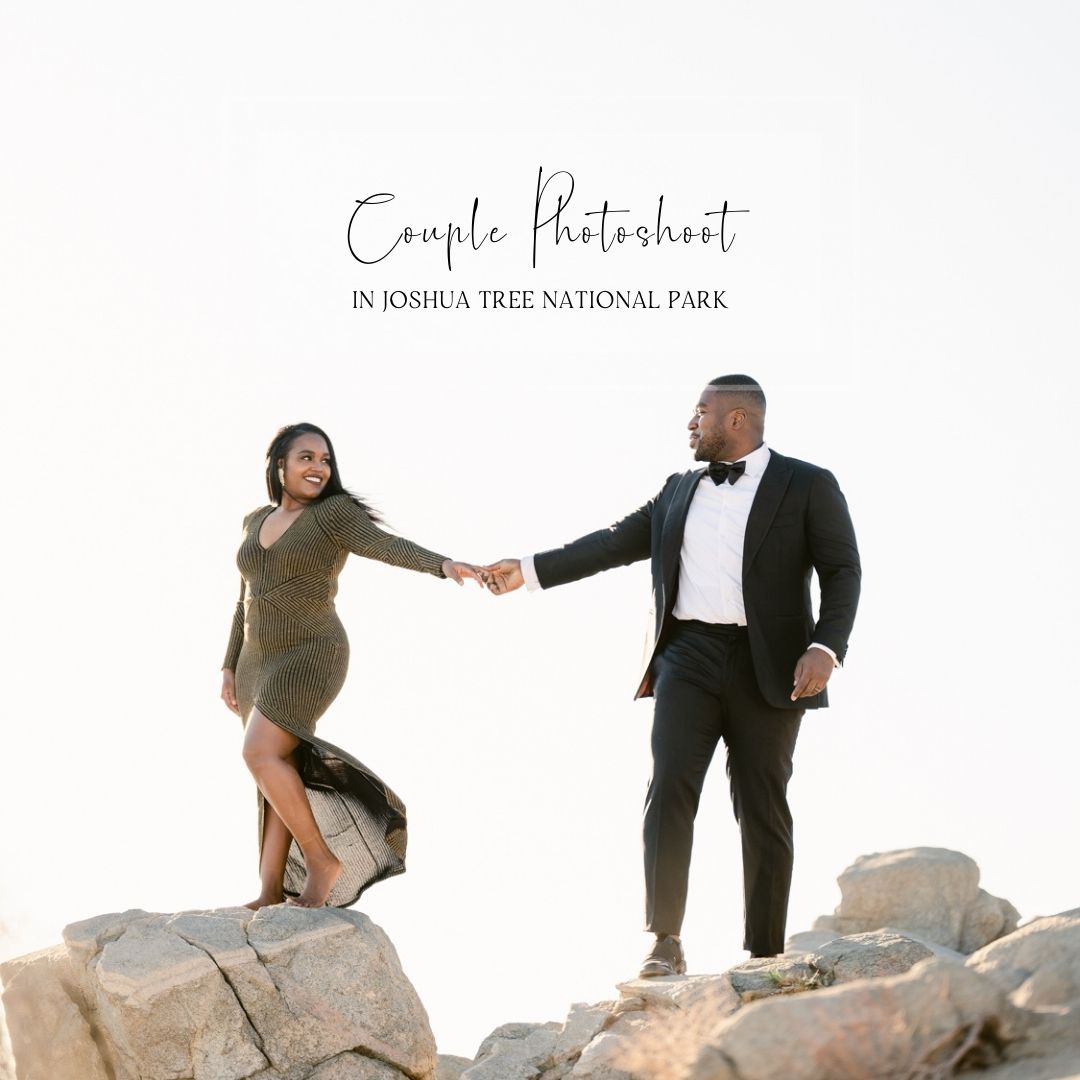 I had a wonderful time meeting Clarissa, Michael, and little Jax for a couple photoshoot in Joshua Tree National Park. I love the idea of having a couples photo session just because! What an amazing opportunity just to celebrate their love over the years and to have some new, beautiful photos together!
And just how cute is Jax!? What a fun day exploring the national park, sniffing Joshua Trees left and right! He was so pooped after a long day of running around, meeting new people, and enjoying the warm day with mama and papa!
I showed Clarissa and Michael some of my favorite Joshua Tree spots, and at the top of a hill overlooking the national park, Clarissa actually surprised Michael with a love letter! My team and I were able to film a beautiful, impromptu vow renewal for the sweet couple.
I loved their energy and how they just wanted a romantic photoshoot to celebrate the two of them.
Make sure to check out Joshua Tree Engagement Photos and Joshua Tree Portrait Photography!
Thank you, Clarissa and Michael, for celebrating your love with me.
Looking to shoot in Joshua Tree? Contact me, it doesn't have to be for a specific special occasion!