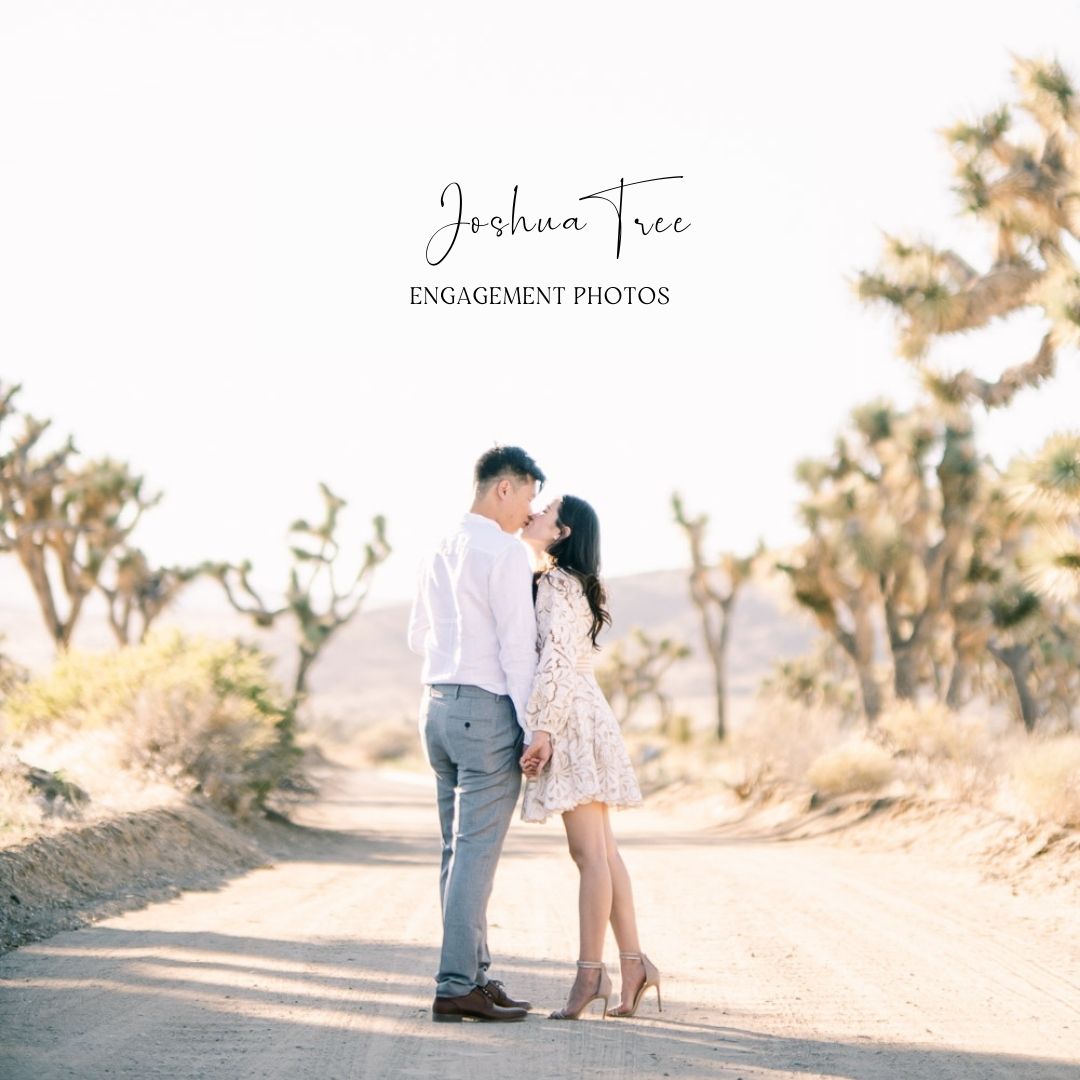 These Joshua Tree engagement photos, taken with the new Fujinon XF50mmF1 R WR lens, are stunning!
Julie had just moved across the country to start a new life with Viet in California, and was supposed to kick off the move with their wedding. Even though their wedding was postponed, they still wanted a fun way to document this new chapter. To welcome Julie to Southern California, I took them out to explore Joshua Tree and celebrated their engagement and union with this gorgeous photo shoot.
We spent the whole day exploring the vast, rocky lands of Joshua Tree, stopping to enjoy the views, climb rocks, and just soak in that warm, amazing sunlight. Julie and Viet snuck kisses and exchanged sweet words as we roamed around until sunset. Fun fact, I got my first bee sting here, right before they arrived! Definitely an adventurous day!
Joshua Tree is a beautiful destination for all types of photoshoots, from engagements to maternity to family sessions... Be sure to check out Joshua Tree Family Photo Session and Joshua Tree Portrait Photography to see examples of my other gorgeous sessions at this location.
Plus... have I mentioned Fujifilm's new lens?!? Their brand new XF 50MM F/1.0 takes absolutely stunning photos!! I cannot say enough good things about this lens - the beautiful bokeh, sharp portraits, and vibrant colors!! It's perfect for a shoot at a desert like Joshua Tree; great for landscapes because of virtually no distortion, and it's fast so I don't have to bump my ISO up when the sun starts to set. I am swooning over how sleek and versatile the lens is and so excited to continue to use it on my shoots!
---
Contact me today to schedule your photoshoot, at Joshua Tree or otherwise - let's make your dream session into a reality!