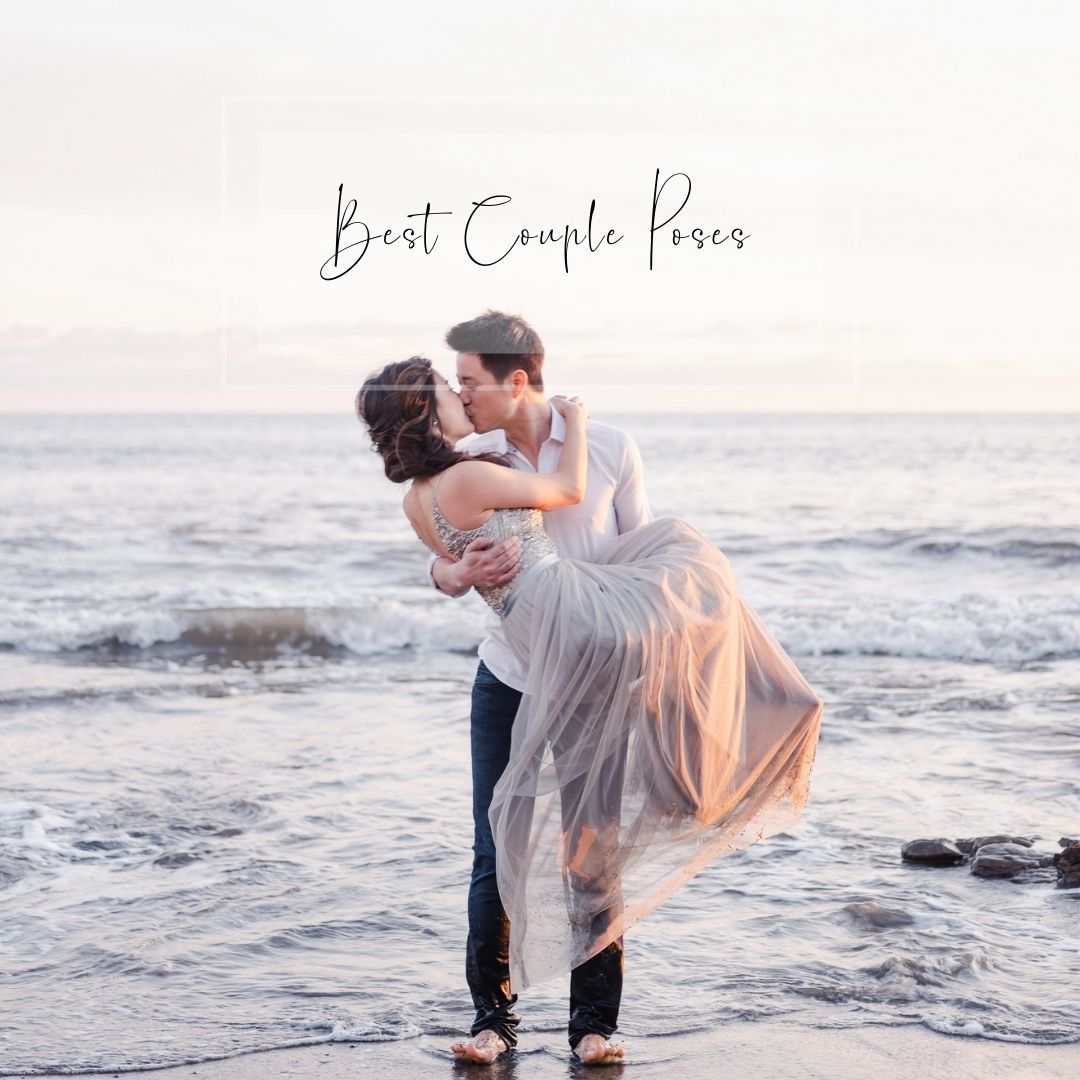 Here are 3 of the best couple poses for a romantic and fun vibe! I use these prompts in all of my photo sessions, as you can see below. I want to help you capture amazing and genuine moments, too! Be sure to check out my Pick Up Points for more on directing couples!
Carrying
Sweep your partner off their feet for some priceless photos! I love how intimate this pose is and the giggles that you can get out of it! This pose is super romantic and loving, sure to give your couple some great photos.
See more in these Palm Springs Engagement Photos!
Check out this Joshua Tree Portrait Photography for more photos!
2. Kissing
Of course you have to get in some kissing photos of your couple!! What better way to show off their love and passion than with a heated kiss?! Some are sweet and some are more spicy... This is also a great moment to enjoy that gorgeous, scenic background. I love how intimate his pose is and how beautiful the photos turn out! Definitely a crowd pleaser!
In love with these beach photos? Make sure to look at my Malibu Beach Engagement Photography for more!
Take a look at these Joshua Tree Engagement Photos for more pose inspiration!
3. Candid
Candid shots of beautiful moments are absolutely amazing! From dancing to just walking around, these photos are so real and gorgeous. Prompting this pose can be easily done! Make sure to check out my Pick Up Points to learn more on how I evoke these authentic moments!
Be sure to check out Malibu Beach Engagement Photography for more beautiful couple poses!
See more from these Laguna Beach Engagement Photos!
---
Be sure to download my FREE posing tips for photographing couples and sign up for my education courses, where you can learn more about posing, lighting, and using your camera to its fullest potential!