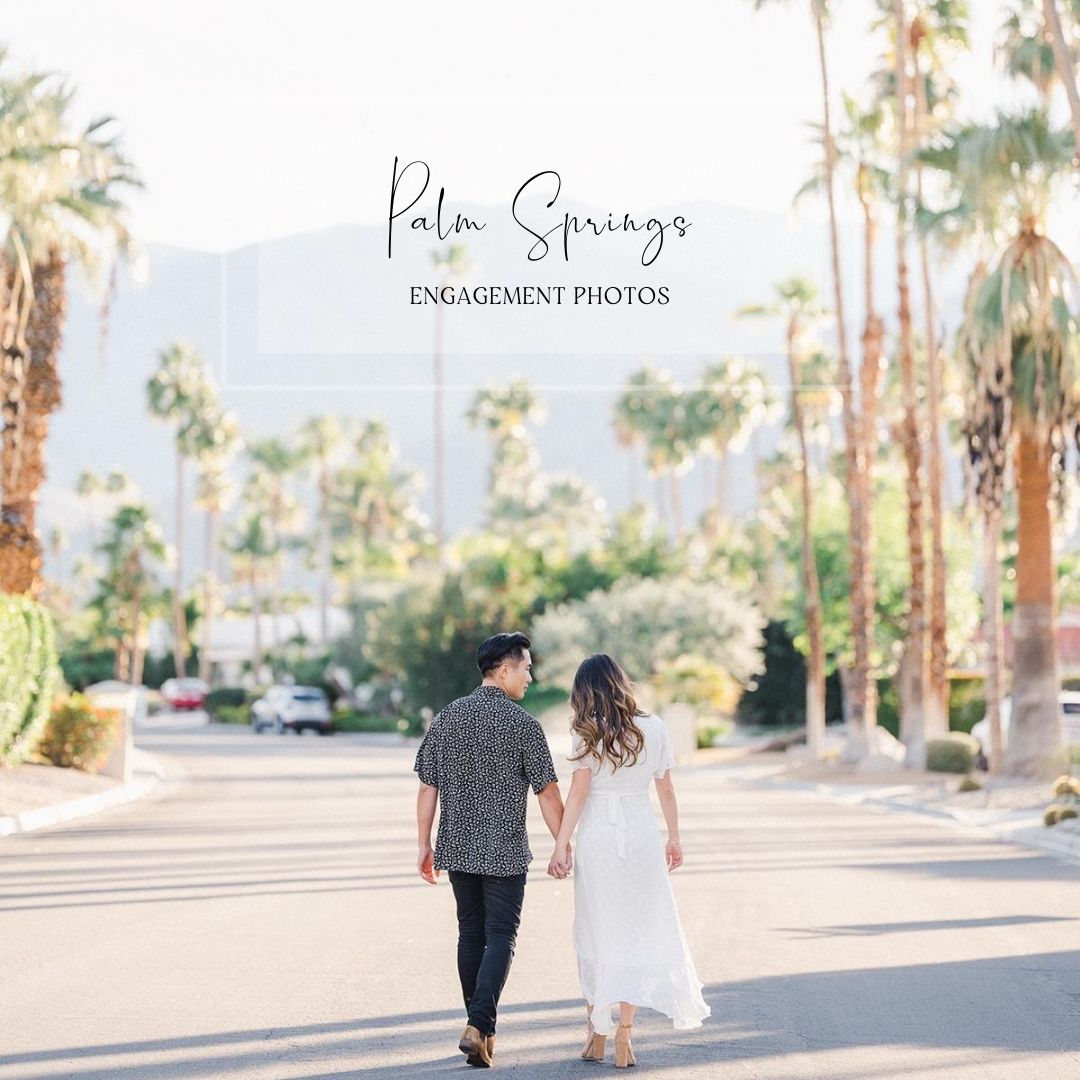 I am absolutely in love with these Palm Springs engagement photos!
The photos are magical -- from the tall palm trees to the vintage car to the rocky desert, this session was truly one of a kind.
I love how fun, carefree, and in love Mei and Ken are! We had a great time celebrating their engagement, exploring the area around us and even squeezing in two different gorgeous outfits.
We got creative with their quaint, cream colored car, taking photos in it, in front of it, and leaning beside it.
We walked on desert dirt and on the blacktop cement, savoring the warm Californian sun and enjoying precious moments.
Stunning light, beautiful locations, and gorgeous couple... now that's what I call a successful engagement session!
For another great engagement session destination, check out Joshua Tree Engagement Photography.
---
If you're considering a Palm Springs elopement or want Palm Springs engagement portraits, don't hesitate to contact me -- let's make your dream photoshoot a reality!