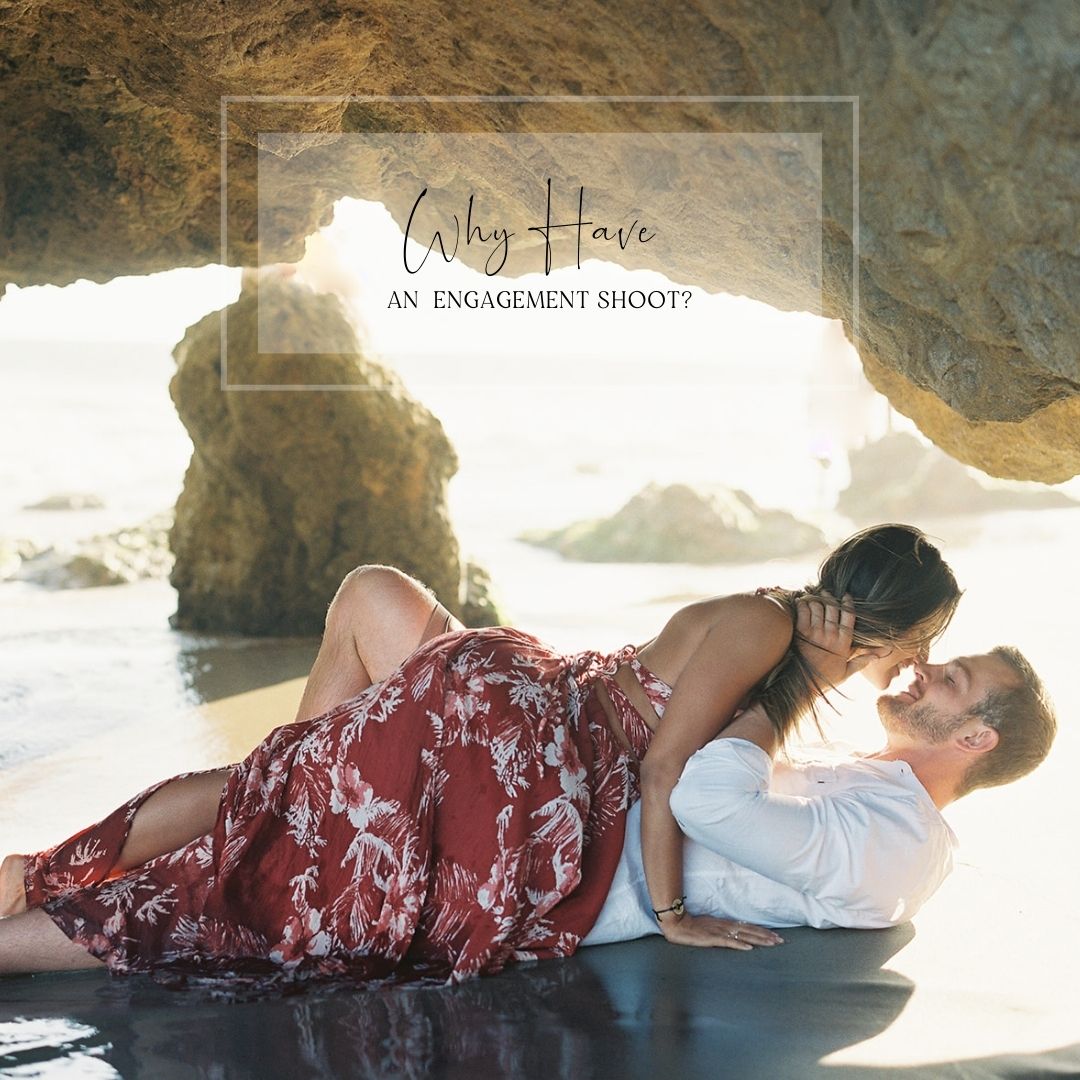 With all the tasks you have to take care of shortly after being engaged, you might be wondering, why have an engagement shoot? It's another thing to add to the never-ending to-do list and for the camera-shy, it can be a nerve-wracking experience. When you're in the weeds of wedding planning, it can seem like an easy thing to overlook, but an engagement shoot can be both useful and a special treat for yourselves. Let's dive into a few reasons why you should consider taking engagement photos:
An Opportunity to Celebrate the Two of You
Wedding planning can feel like a whirlwind of tasks, and an engagement session is the perfect opportunity to carve some time out to connect with each other. Think of the session as a way to tell the story of the two of you, with you getting to decide what story you want to tell! We can be aspirational and head to a gorgeous location, like Sue Jean and Kenny did in their Malibu Beach engagement photography. Alternatively, you could pick a meaningful location and do a favorite activity together like Mei and Ken did in their Palm Springs engagement photos. Or you can stay home and we can capture some snapshots to remind you of how special your day to day lives were in this moment in time, like I did for Trey and Anna Maria in engagement lifestyle photography in Los Angeles.
Get to Know Your Photographer
You've probably never thought about this before, but the person you'll be spending the most time with on your wedding day is your photographer (yes, even more than your soon-to-be spouse, because you'll likely be getting ready separately). Because of this, you'll want to be sure that your photographer is someone you have a rapport with and can feel comfortable around. I'm always honored and thrilled to be able to shoot an engagement session because it allows me to get to know the couple so much better, which in the end, helps me tell the most authentic story of you. If you can't relax while getting your picture taken, it will be that much tougher for even the best photographer to get those coveted shots. An engagement session also allows us to experiment with your preferences for poses and angles so that we can figure out what works best for you before the big day. Establishing meaningful connections with my clients is really important to me and I intentionally limit the number of weddings I take on each year in order to truly invest in each couple, so I would welcome any opportunity to build our relationship.
Have Professional Photos to Use for the Wedding
People often underestimate how many photos of themselves they'll actually have to share with the world even before the wedding takes place. There's the wedding website, the save-the-dates, the invitations, the guest book—all of those may require pictures of the two of you! While some exceptional iPhone shots may be good candid options, it will be nice to have some professional photos to use as well. An engagement session, planned early enough in the wedding planning process, can provide just that!
Rather than using generic landscape photography to decorate your home, you could make it more personal by using photos from your engagement session. Having pictures of you and your loved ones up on your walls is a mood-booster for sure, but some interior designers would advise against having a sea of faces on display. One way that I like to strike a balance is to choose photos that emphasize the landscape, but includes yourselves as a smaller aspect of the scene. Check out my Malibu Beach engagement photography and Joshua Tree engagement photography to see more.
I haven't yet met a couple who regretted their decision to take engagement photos, and if you (or your partner) were wondering why take engagement photos, I hope this post helped to clarify your thinking. I'd love to help tell your story through some gorgeous portraits that will bring you joy in your wedding planning process and for many years to come! Contact me to book your session today!