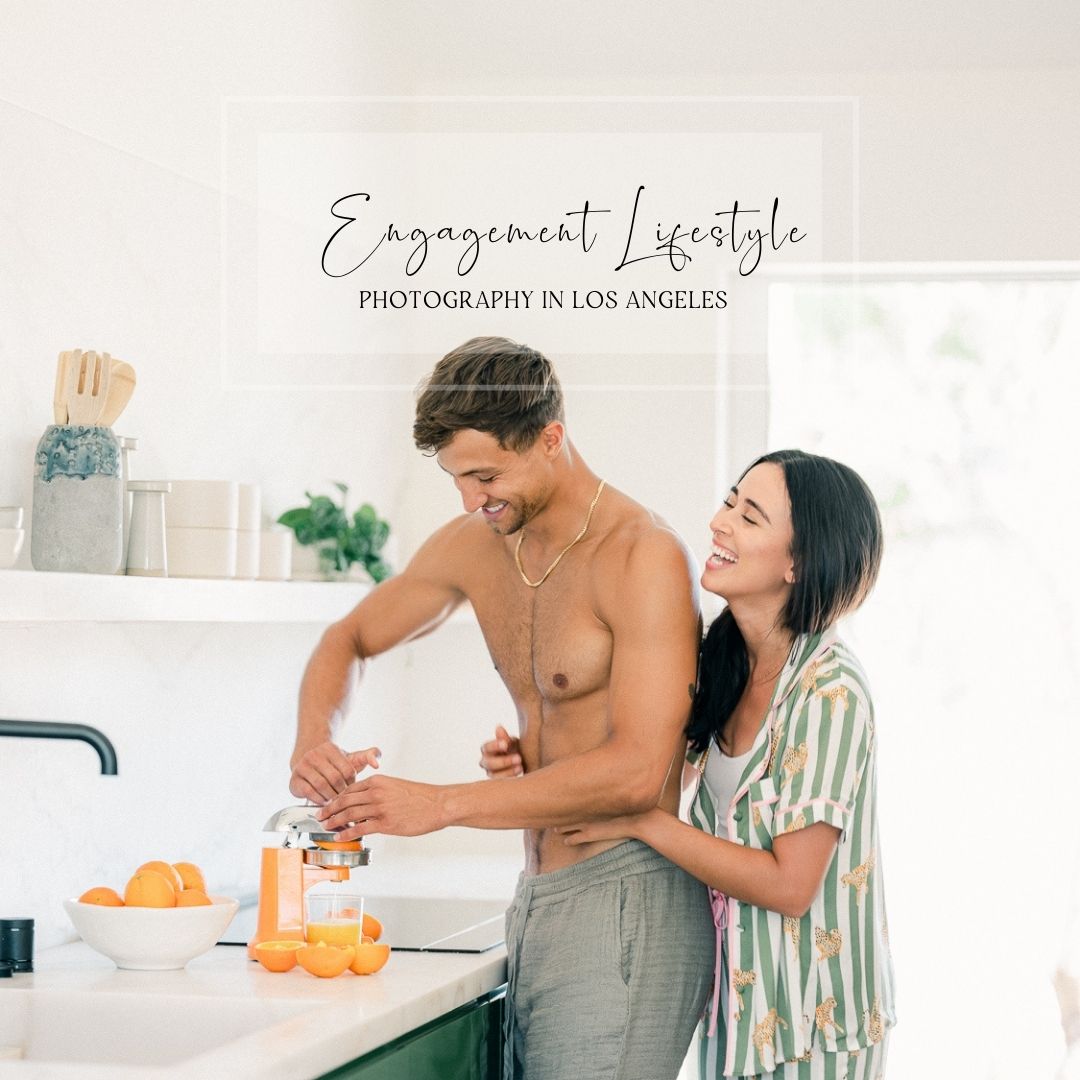 I love that I get the opportunity to get to know my clients on a more intimate level when doing engagement lifestyle photography in Los Angeles. What sets a engagement lifestyle photography session apart from a typical engagement session, you ask? In a lifestyle session, I focus on trying to capture images that reflect my clients' everyday experiences. This might mean shooting in their home or following along while they do an activity that they enjoy together. Some photographers have a more journalistic approach and aim to document a scene as is, but I like to add a bit of artistry to create the prettiest version of your memories.
In this engagement lifestyle shoot with Anna Maria and Trey (check out Los Angeles Engagement Photos and Video for more!), they wanted their photos to reflect how they spent the bulk of their engagement—quarantined at home. While spending months and months at home is not anyone's ideal situation, they learned that they don't need fancy vacations and extravagant parties to have fun with each other. Just doing seemingly quotidian things brought them closer as a couple, and they wanted me to help them highlight the joy and the beauty of their everyday experiences. Breakfast at home never looked so good!
While this all looks effortless, there's a lot of work and consideration behind the scenes to create the images you see here. Have you ever looked through a home décor catalog and wondered who can ever keep their house so pristine? Good styling takes a lot of skill, and in lifestyle engagement shoots, I have to straddle a fine line between having things look beautiful, yet authentic to a couple's reality. In a way, the background needs to be lovely, but not so much that you're distracted by it or wondering why there's a stack of a dozen pancakes in a breakfast for two.
It is so important to me to build a rapport with my clients, and getting to know them more in a engagement lifestyle shoot is a great way to do that before the wedding. If you're in need of a Los Angeles lifestyle engagement photographer, contact me to discuss how we can make your everyday memories into something you'll remember fondly.