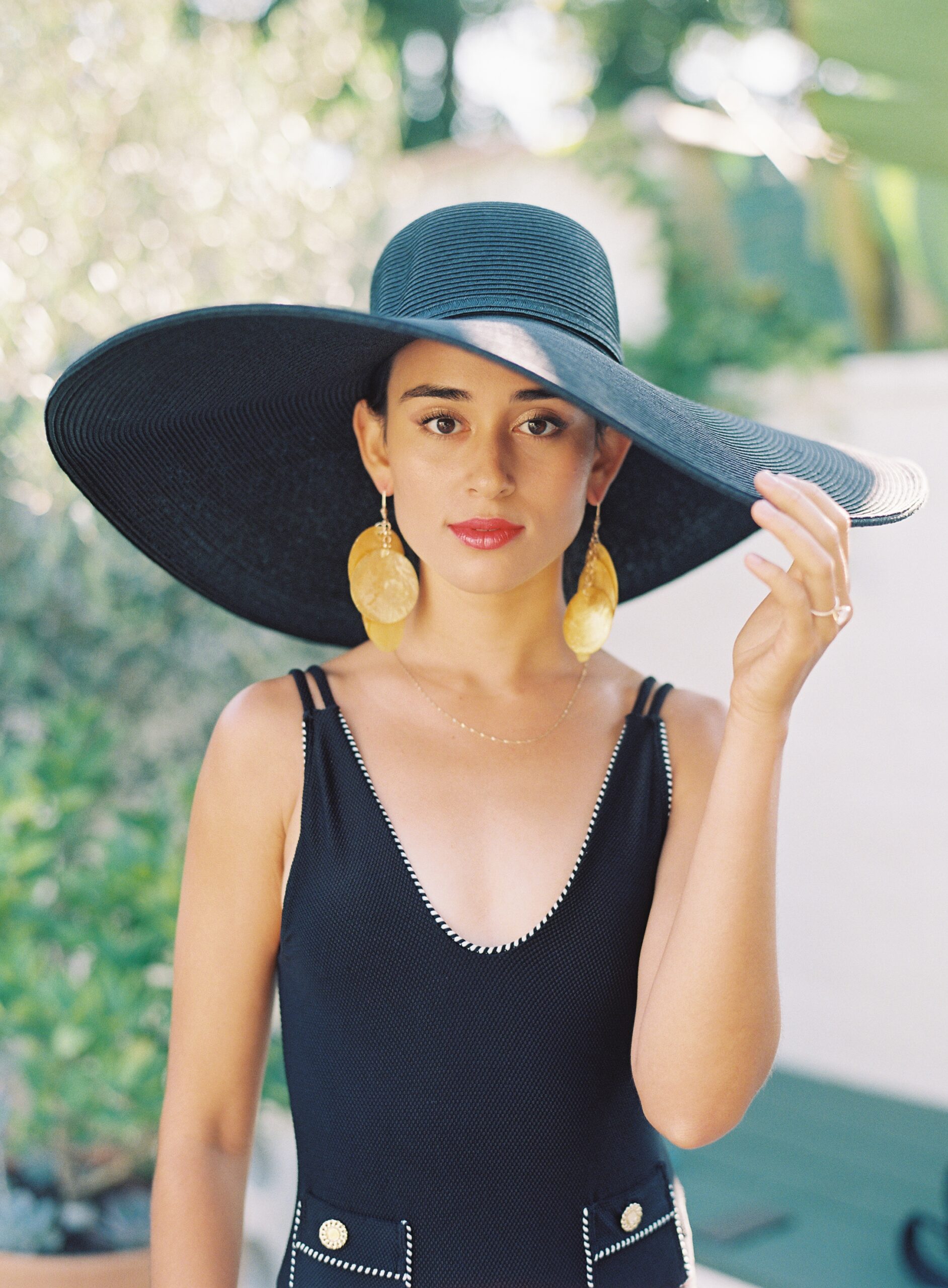 With the weather warming up and a feeling of the world opening again, now is the perfect time to plan for some romantic + fun summer engagement photos! Every season has its unique qualities that are great to play up in lifestyle photography—crunchy leaves in the fall, cozy sweaters in the winter, and colorful blooms in the spring. In the summer, I like to arrange photo sessions that involve playing at the beach, lounging by the pool, playing at a theme park, and sipping cool drinks—basically lots of water and color! I tried to include several fun summertime themes in this engagement photo and video shoot that I did for Anna Maria and Trey (check out Engagement Lifestyle Photography in Los Angeles and Los Angeles Engagement Photos and Video to see more from this shoot).
This was a particularly special engagement session because we got to approach it as we would an editorial shoot for a magazine. The couple approached me with their story and let us take the reins in handling production from the ground up. This meant that my team took care of storyline development, location scouting, art direction, wardrobe, makeup, and anything else that was necessary to make it happen. To be honest, it took a lot of planning and work behind the scenes to create photos and videos that look so effortless, but it's so gratifying to see it all come together with these results!
There aren't very many of us who will get the chance to be the subject of a magazine shoot, but if this is something that you might be interested in, we can definitely make it happen! Whether you have a concept in mind or want help coming up with one, I can work with you every step of the way to create your own romantic + fun summer engagement photos. It might seem daunting, but that's what my team is here for! When the day comes, you and your partner can just sit back, be catered to by our makeup and wardrobe team, and enjoy being the star of your own cinematic video and photos. Let's take advantage of this glorious weather—get in touch with me today to make this happen!