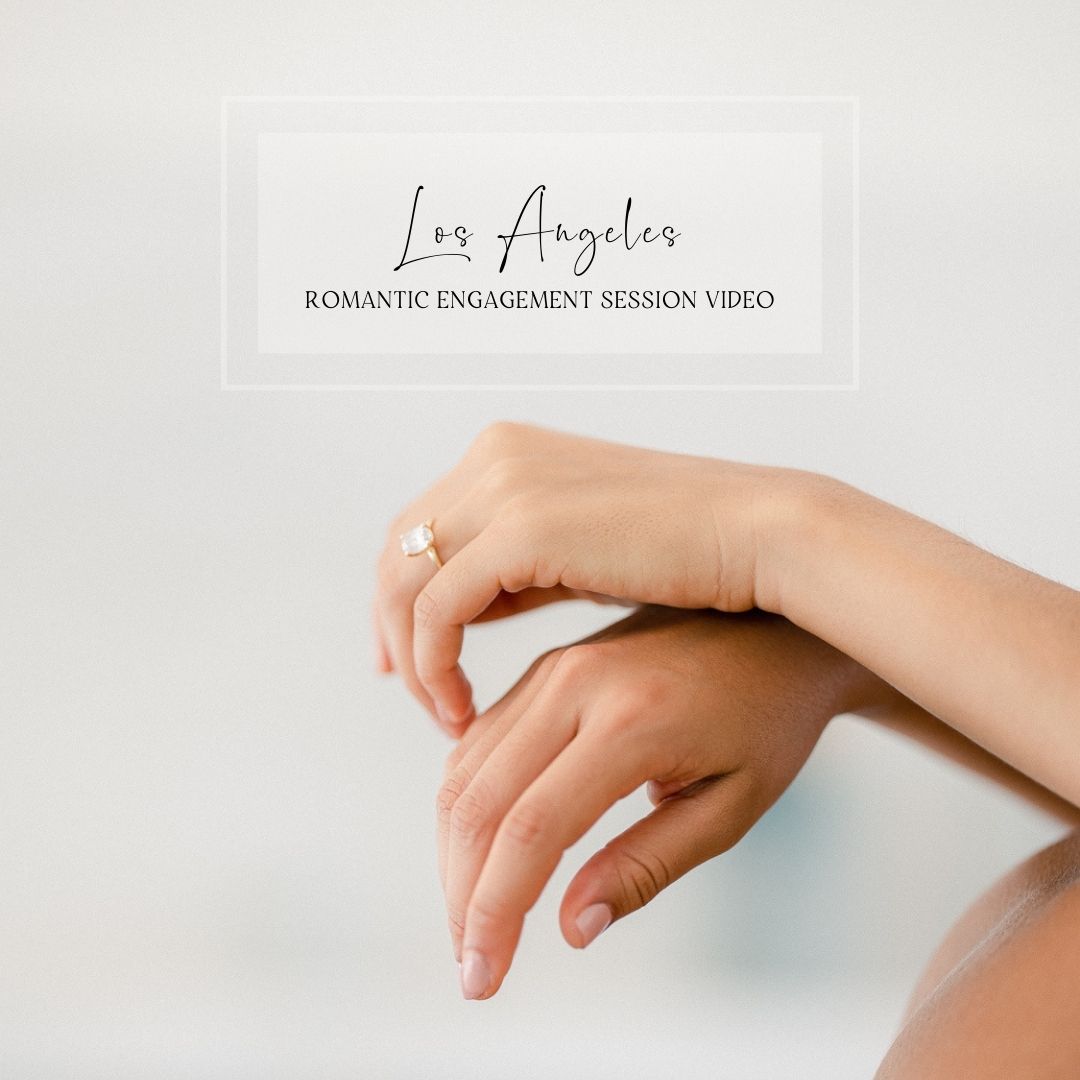 This Los Angeles romantic engagement session video is absolutely stunning! It was love at first site with this couple and their cozy abode! I adore these at home, casual engagement photos and video that capture their daily life and love for each other.
Anna Maria and Trey are a perfect example of an elegant, but still comfy-cozy engagement photoshoot. If you're a couple looking to document your engagement together, this Los Angeles romantic engagement session video is absolutely something I would recommend you do! It's gorgeous, fun, and a great way to document your lives together.
Though everything looks effortlessly pristine, my team and I worked hard to style this engagement shoot. I take the utmost patience and care when it comes to styling beautifully but still being authentic.
Read more on how I work hard to make a set look effortlessly styled on Engagement Lifestyle Photography in Los Angeles!
Celebrate your engagement with a romantic and beautifully crafted cinematic video! I would love to capture you and your partner's special love story.
For more examples of romantic engagement sessions, check out Los Angeles Engagement Photos and Video.
Filmed with Fujifilm X-T4 with XF 50mm f1.0 lens, and edited with Patina from Refined x Caroline Tran, I love how gorgeous this lens is. It is super sleek, versatile, and produces the most beautiful bokeh, sharp portraits, and vibrant colors! It was absolutely perfect for this at home documentary of Anna Maria and Trey's romantic engagement.
For more on the Fujifilm gear, check out Joshua Tree Engagement Photos.
With my Refined Co. presets, a lot of time and energy was saved in post-production editing! Be sure to check out my Refined x Caroline Tran LUTs to achieve this signature bright and dreamy look. Now, you can easily achieve the same, consistent edit on both photo and video with my photo and video presets; how efficient is that?!
If you're in need of a Los Angeles romantic engagement session video contact me to discuss how we can make your love story into a romantic cinematic and memorable video.