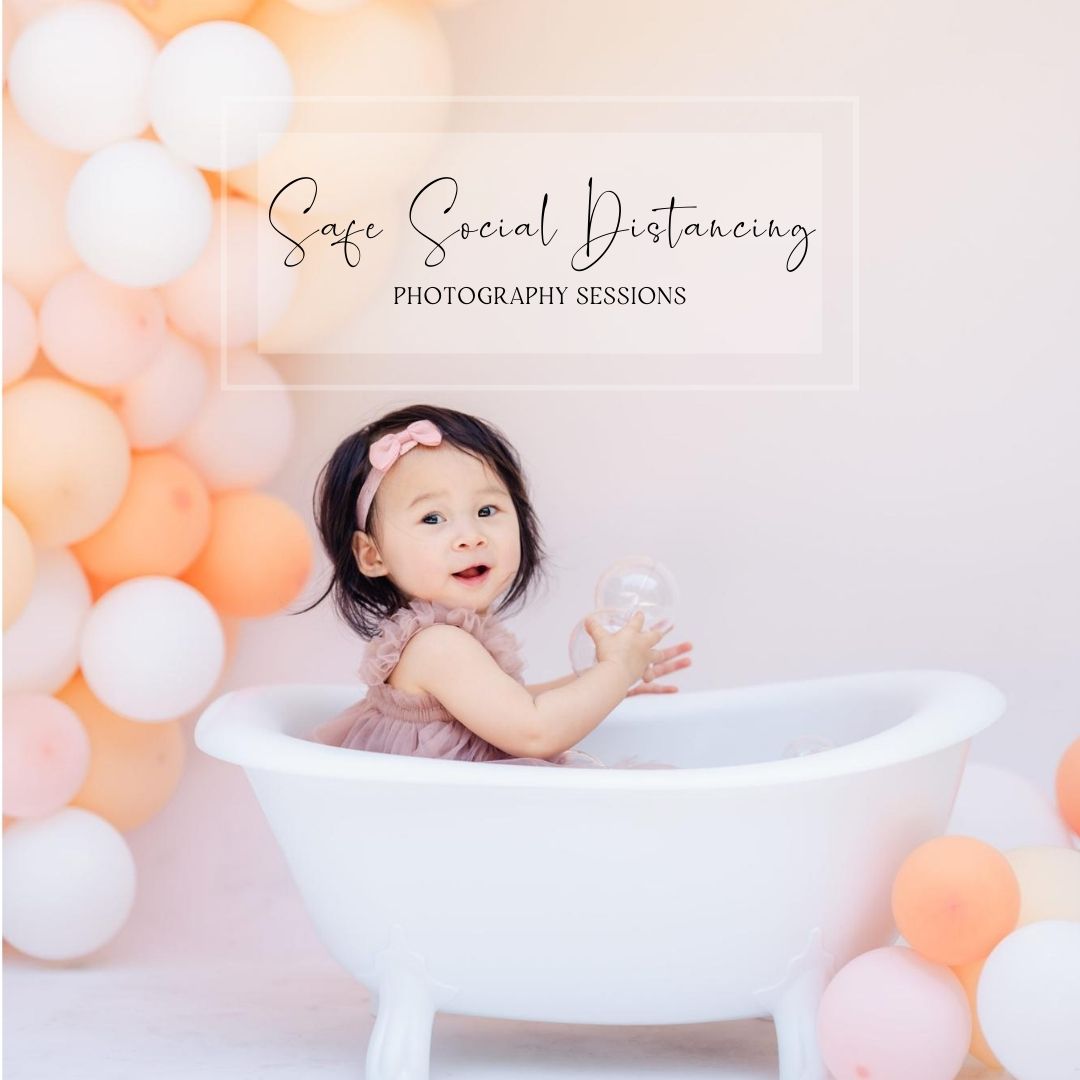 I am offering safe social distancing photoshoot sessions!
We may not be working in the office or seeing our friends right now, but that doesn't mean that our kids aren't growing up or that engagements and maternities are on hold; don't let this pandemic stop you from documenting these sacred milestones!!
Your health, safety, and comfort are my number 1 priority! Here's what I am doing to safely shoot during this pandemic:
---
1. Outdoor Studio Sessions
Want a photo session, but not the close proximity to others and being indoors that comes with it?
Luckily for you, my studio backdrops are now mobile! My team and I can come to your garage or set up at ours. I shoot from a distance with a zoom lens so I can stay 6 feet away!
See more from these beautiful Outdoor Studio Photography for Children shoots to view some of the different backdrops and creative ideas we've had -- let me help you create your vision!
---
2. Garage Sessions
One of my favorite projects is ABCsons created by Magic Paper Studios! I love gifting families with their own personalized ABC book, and now the sets are mobile; we can shoot at your garage or mine! It still amazes me how fast our children grow up -- my own boys loved being able to learn their ABCs with their personalized books and I'd love to extend that opportunity to your kids too!
Take a look at some of these ABCSons books I've created in the past!
---
3. Open Air Sessions
Whether it's the beautiful beaches in Malibu or gorgeous desert lands of Joshua Tree, shooting outdoors in the open air is a safe way to take stunning photos. Let's take the time to explore nature and document milestones in scenic locations! One thing I am grateful for during these times is the time I get to spend with my family, and I would love to be able to offer you and your family a fun day trip filled with amazing photos and memories!
See more from these stunning Joshua Tree Portrait Photography sessions!
---
4. Front Porch Sessions
Front Porch sessions are a great way for us to document your home and family without me ever going inside! I come to your house and shoot from entirely outdoors, taking creative shots through windows or in your front yard. We can create your family narrative, complete with photos, a video, and time capsule for you to forever treasure these memories - especially the close moments we were blessed with during these trying times.
View Our Family Narrative Photo and Video Time Capsule to learn more about family narrative sessions and schedule your personal story today!
---
5. Backyard Sessions
Let's take beautiful photos at a park...without you having to leave your safe haven at all! We can take photos in your backyard while staying socially distant and I don't have to go into your house at all. These sessions are perfect for documenting milestones in the safety of your own home.
---
6. Home Studio Sessions
Finally, I have a limited amount of sessions in my home studio. My home is thoroughly cleaned and sanitized before and after each session. It's just you, me, my mask, and my zoom lens taking gorgeous indoor photos!
See more from this stunning Home Studio Maternity Photoshoots !
---
I'd love to be able to document your milestones and create a personally curated session for you. Contact me today to schedule your safe, socially distant photo session!