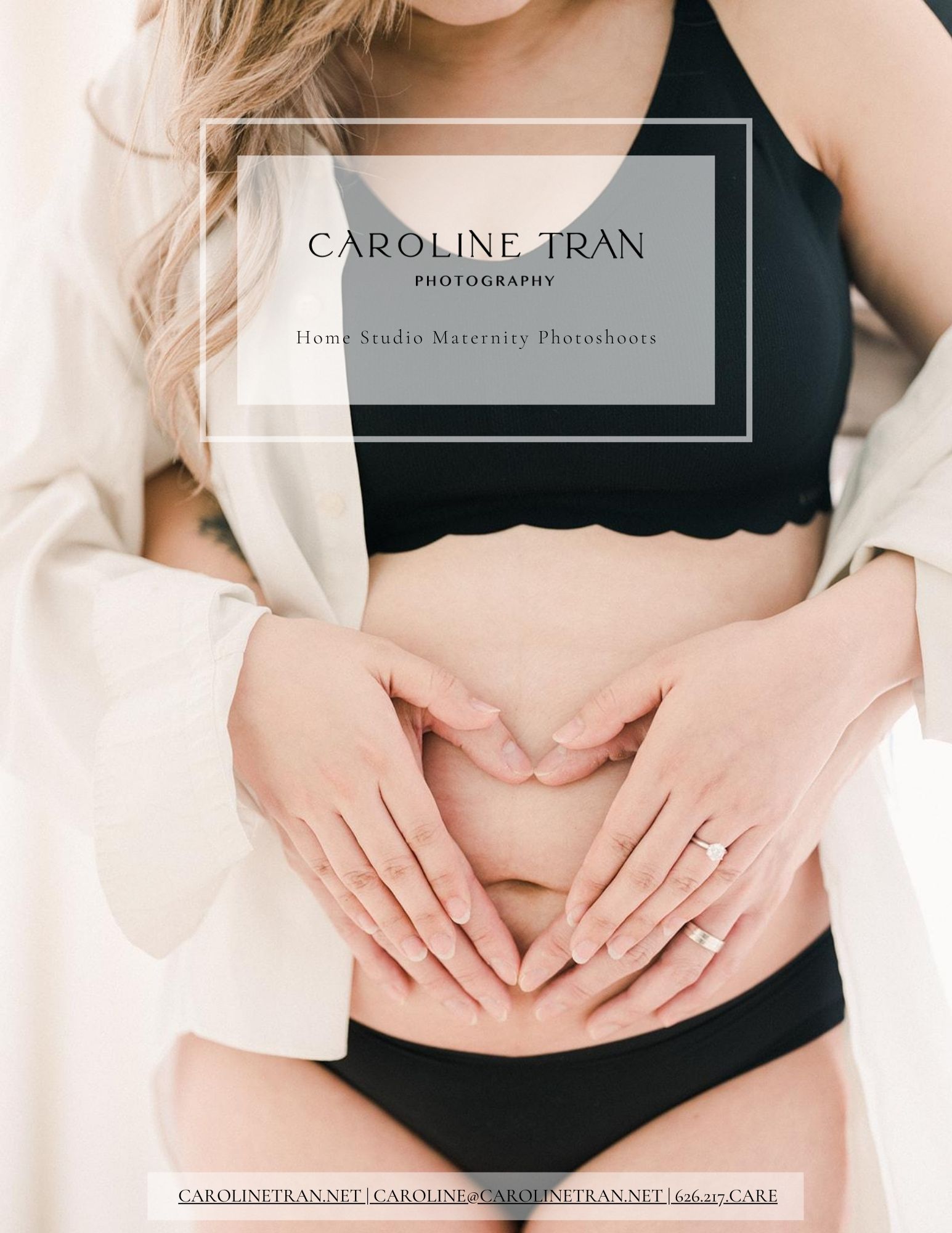 I've recently been offering home studio maternity photoshoots - don't worry, everything is thoroughly cleaned and sanitized before and every family. I also keep my mask and gloves on at all times. Your healthy and safety during our shoot is my number one priority!
I absolutely love maternity shoots; the bellies and the babies are such a joy to photograph! They are a great way to commemorate a pregnancy, showcasing the beauty of mothers and the miracle of life.
There's a Chinese old wives tale that if your belly is pointy (weight carried in front), then you're having a boy, and if your belly is wide (weight carried off to the sides), then it's a girl.
My Korean friends have heard the opposite though. Mamas, what was the shape of your baby bump and what gender were you carrying?
I carried both of my boys with a very pointy (and big) belly. My belly stuck so far out, I often joked it was a torpedo.
Let's create a fun, beautiful maternity shoot together! Contact me today, I'd love to help photograph your special moment.