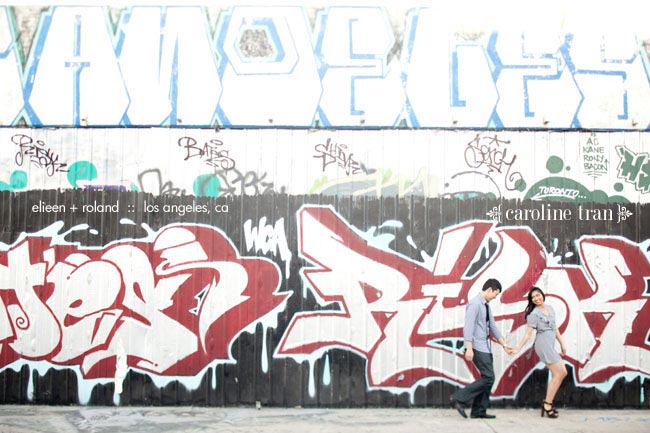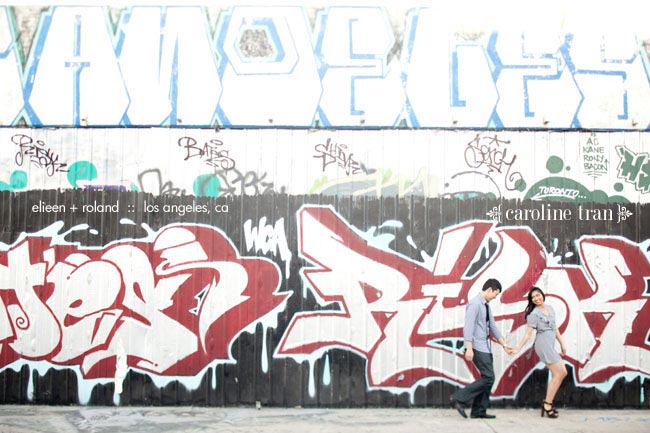 Hello from France!  Last September, I went to Chicago to shoot Anna and Eric's engagement photos.   Coincidentally, Eileen had inquired about my photography services and happen to live in Chicago.  After my shoot, Eileen came over to my hotel and we had some martinis at the bar together.  We ended up chatting for hours!  We hung out way into the night and didn't realize how much time had flown by.  They didn't have their wedding planned yet when we met, so it has been a fun journey for me to see their whole wedding day develop.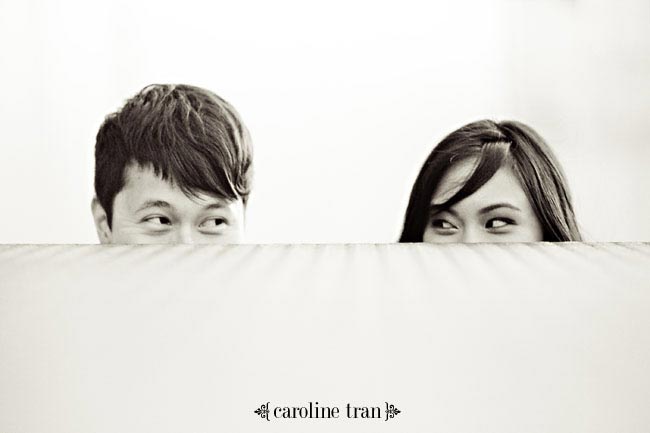 They're getting married in LA next month!  Huge kudos to them for planning a LA wedding from Chicago!  They flew here for a weekend to take care of everything – engagement session, meet vendors, food tasting, etc.  What I love most is how much fun they're both having with the whole process.  We took their engagement photos in between their meetings with potential caterers… and they still looked so relaxed and just had a ball!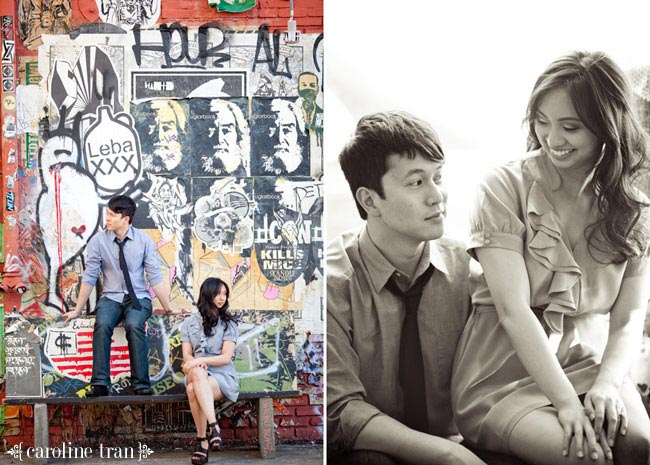 Roland got called in to work at the last minute while I was in Chicago, so I never got to meet him.  It was so cool to finally meet him on this shoot!  I totally fell in love with Eileen at first meeting, so I was so happy for her when I finally got to meet Roland and see what a good guy he is.  Gorgeous couple, aren't they?  They're really just as beautiful inside as they are outside too.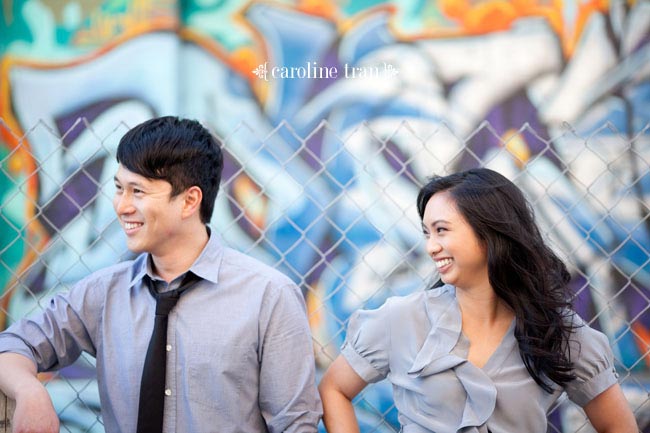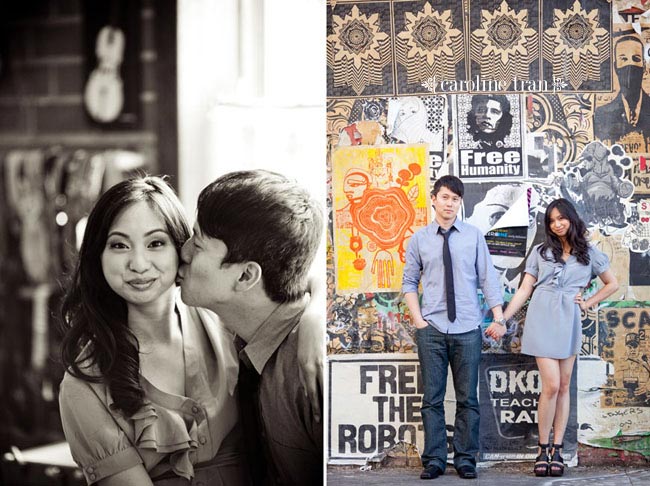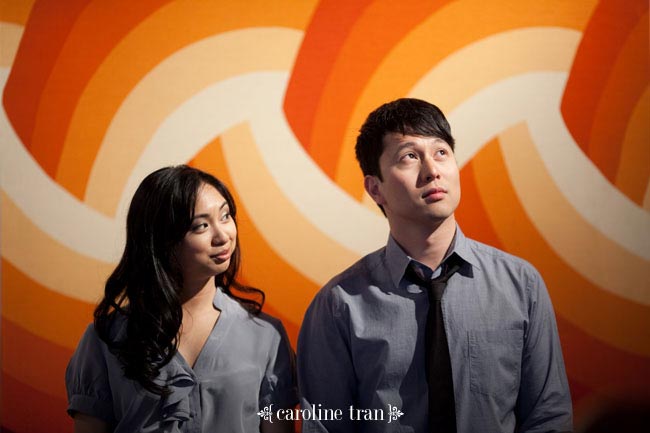 I loved Roland even more when I got a glimpse of his cute socks when he sat down!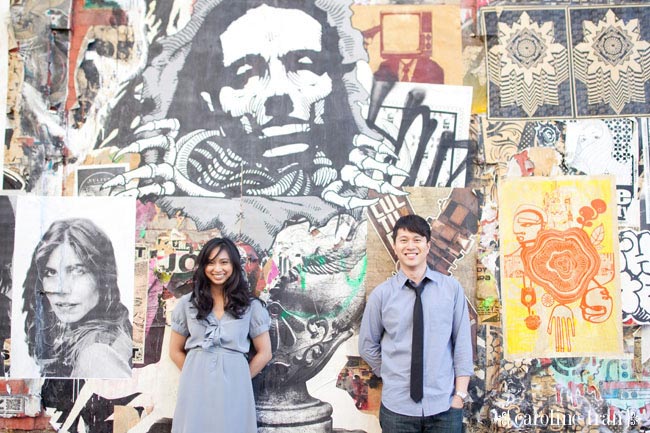 One of my favorite photos from this session: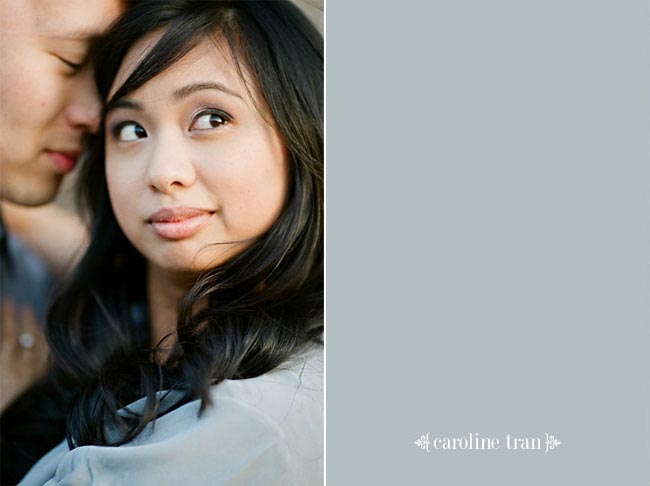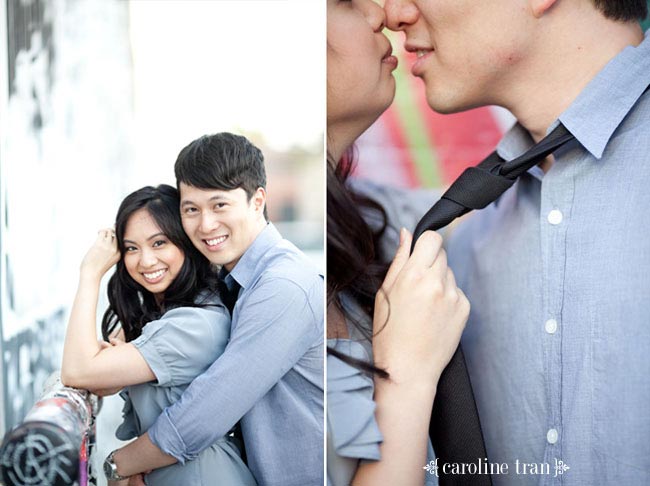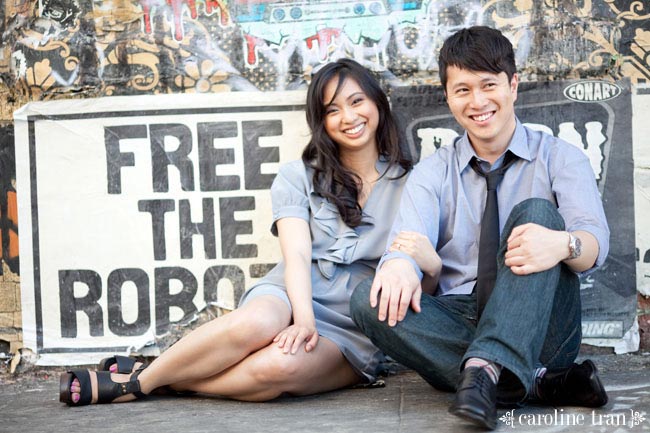 This totally shows how cute they are: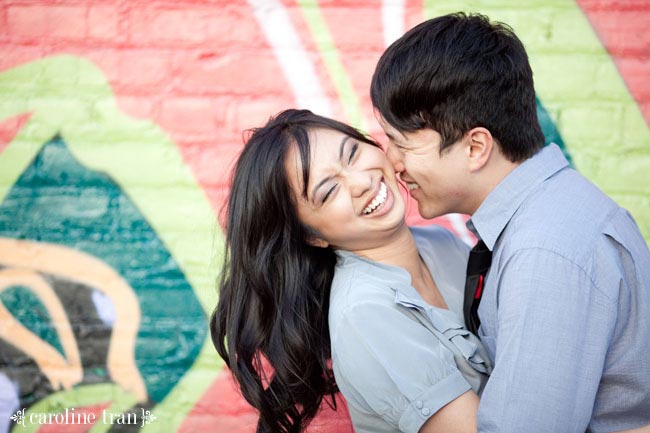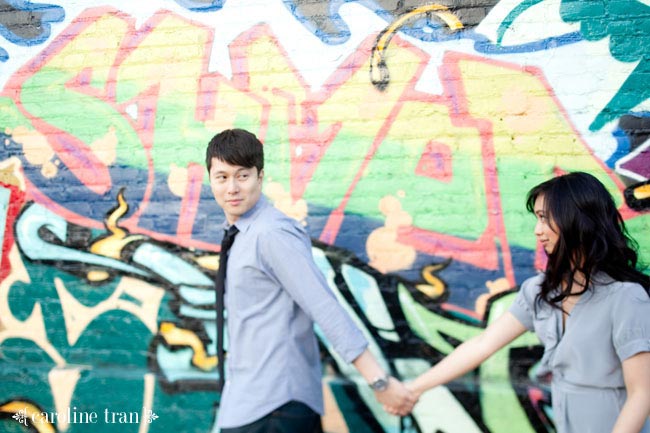 I also love this next photo: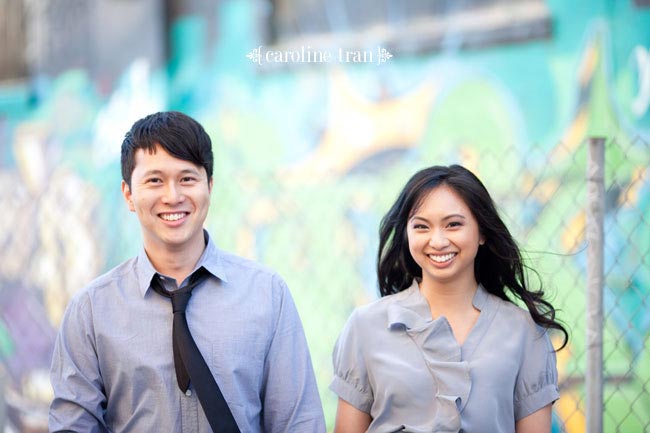 And I love this last photo: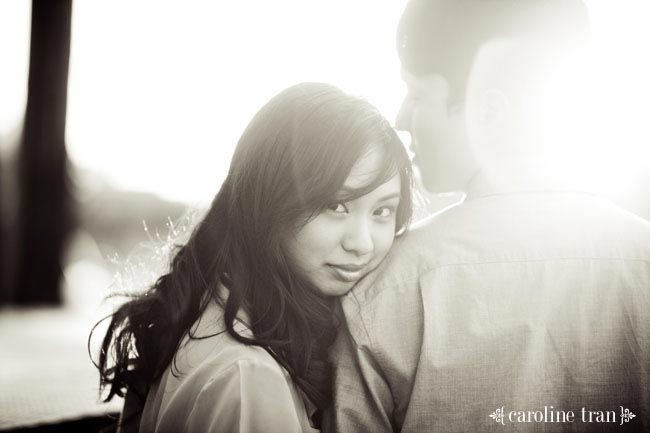 Can't wait for their wedding next month!!