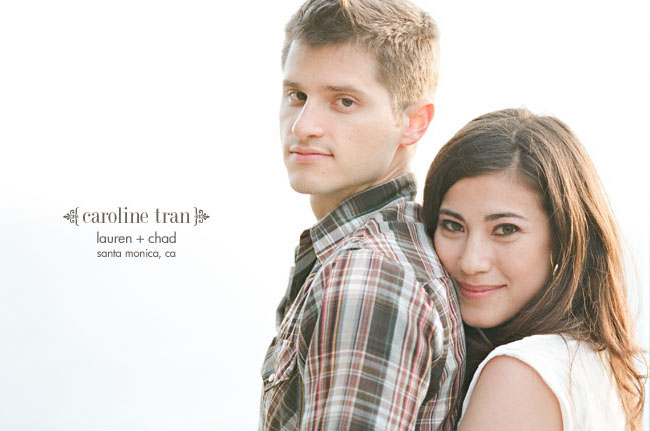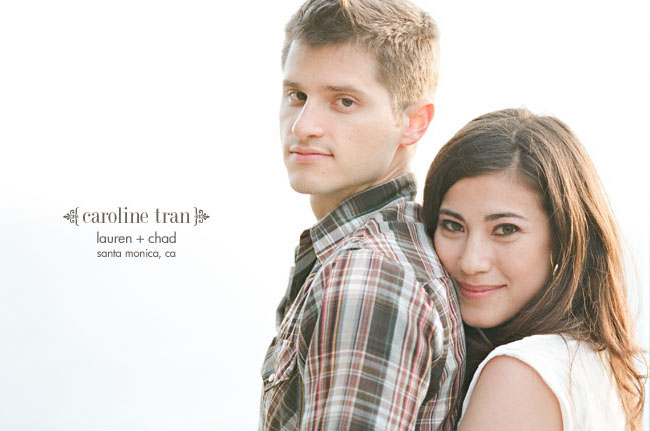 Bonjour!  Just got back from France yesterday and still adjusting to the time change.  I shouldn't have slept from 6pm-12am.  It's now past 5am and I'm still up.  It's going to hurt tomorrow/today.  France was amazing, but I'm really happy to be home!  And relieved that there's no traveling for another 5 weeks.  My body needs time to find equilibrium again.  I was too jetlagged to blog yesterday, so I figure since I'm up tonight, I might as well get a new post up for you all!  This is from the recent teaser I posted before I left for Hawaii… or was it France?  Either way, here's my first engagement session shot almost entirely in film.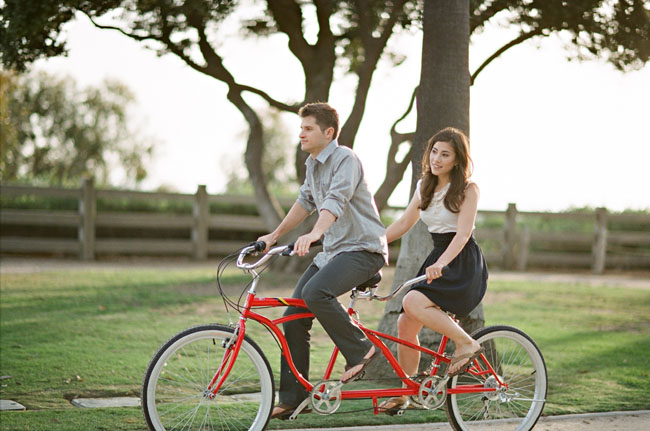 Lauren and Chad live right by the beach and enjoys riding their bike together and playing their favorite board game, scrabble.  They rode their bike to meet me for this shoot, and when I saw them roll up in that red tandem bike, I knew we were going to have some fun with it!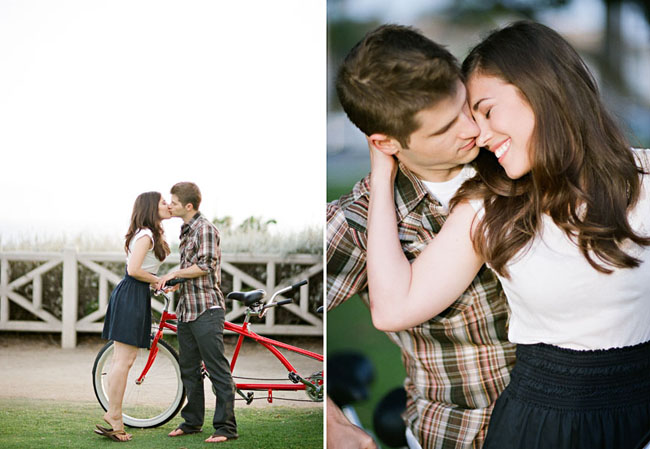 Aren't they just so cute together?  Their chemistry is really evident.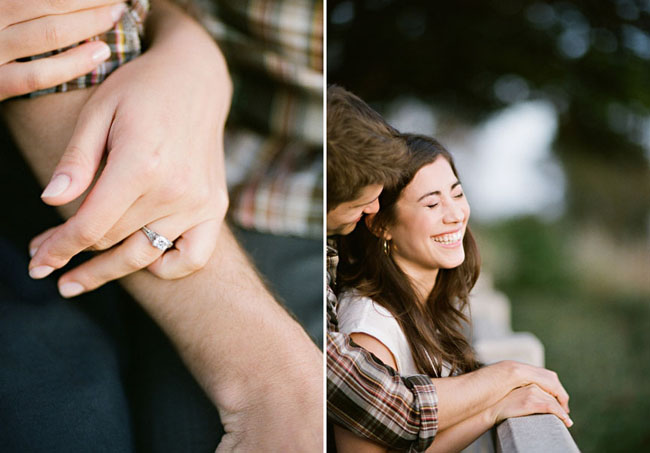 Lauren has the most beautiful smile.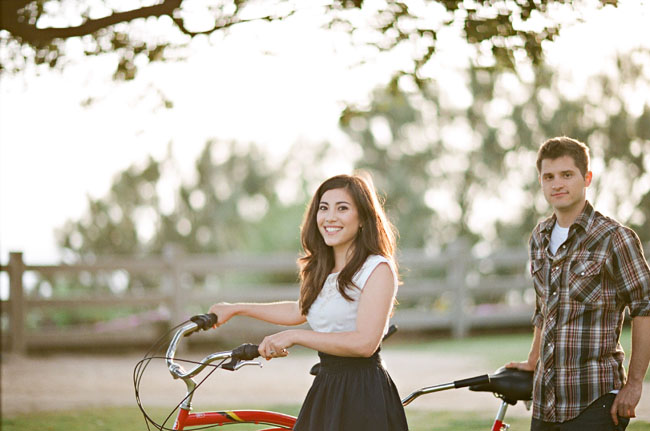 From my teaser: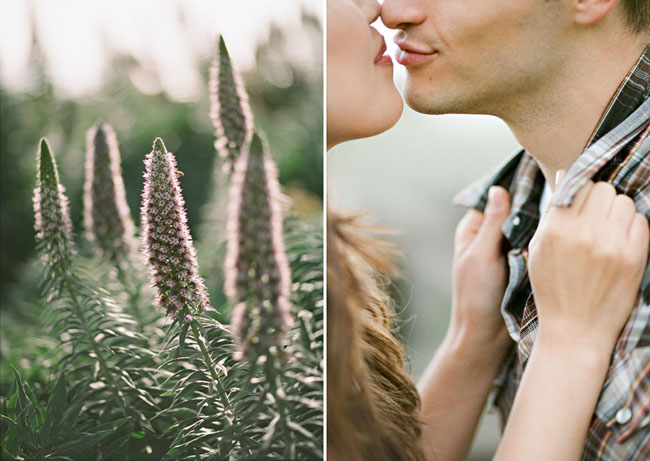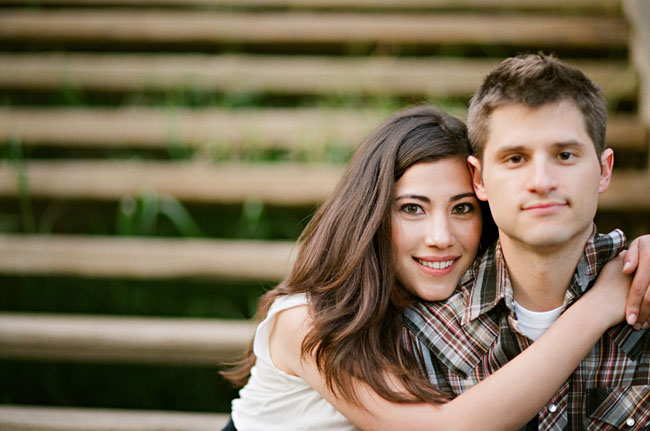 Their favorite game, Scrabble!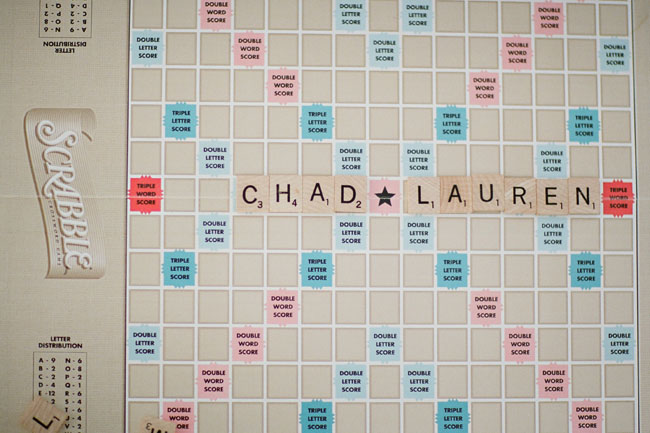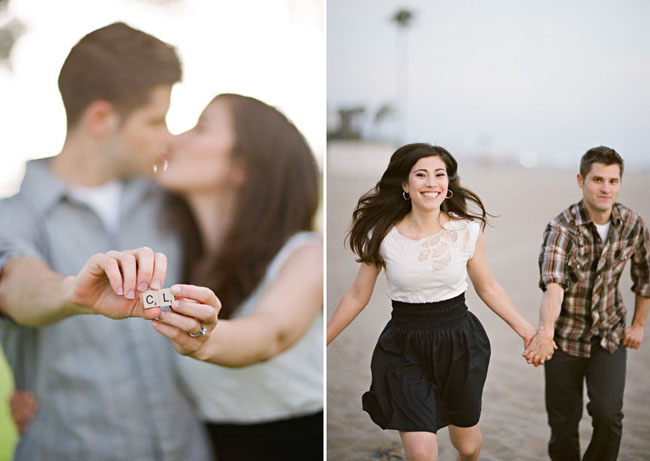 This image on the right is one of my all time favorites: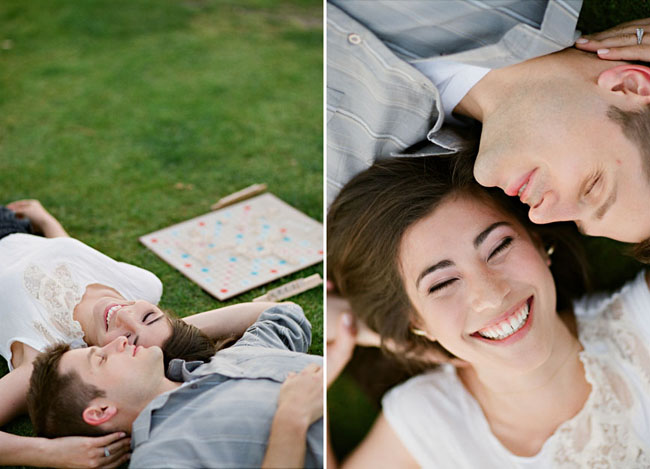 I asked them to describe their partner in one word, and keep it a secret from the other.  I wanted to surprise them.  This is how Chad described Lauren: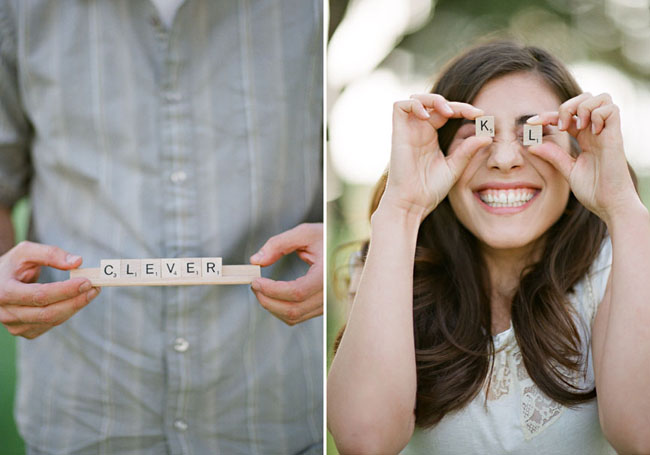 And how Lauren described Chad: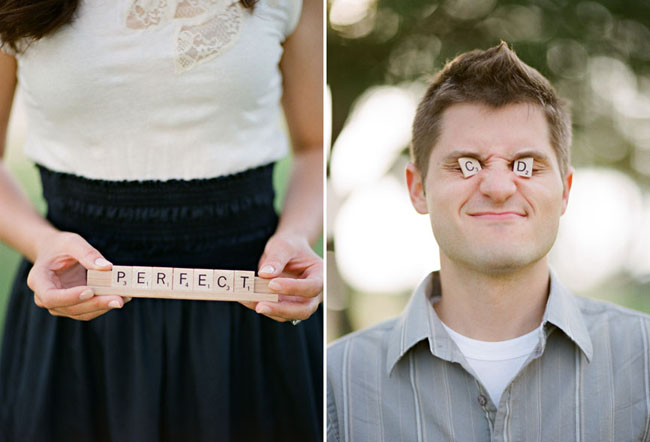 They are really so cute together and a perfect match.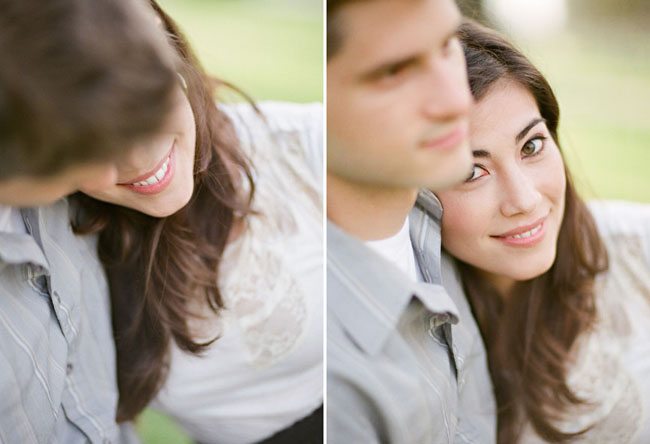 We then walked over and down to the beach.  For those who care, these last few photos were taken digitally.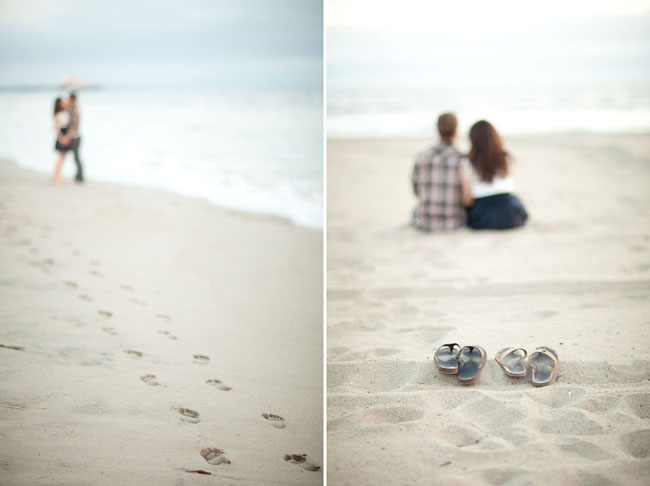 We waited until the life guards left to jump on the tower for a few shots: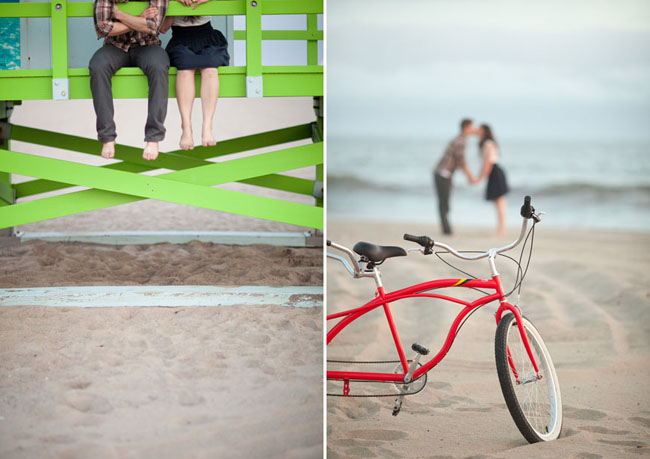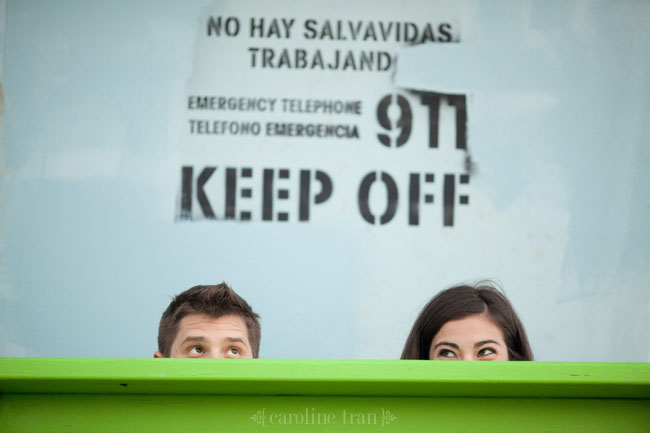 Stay tuned for their wedding next month!  And I just dropped off nearly 30 rolls of film from France, so stay tuned for those too!