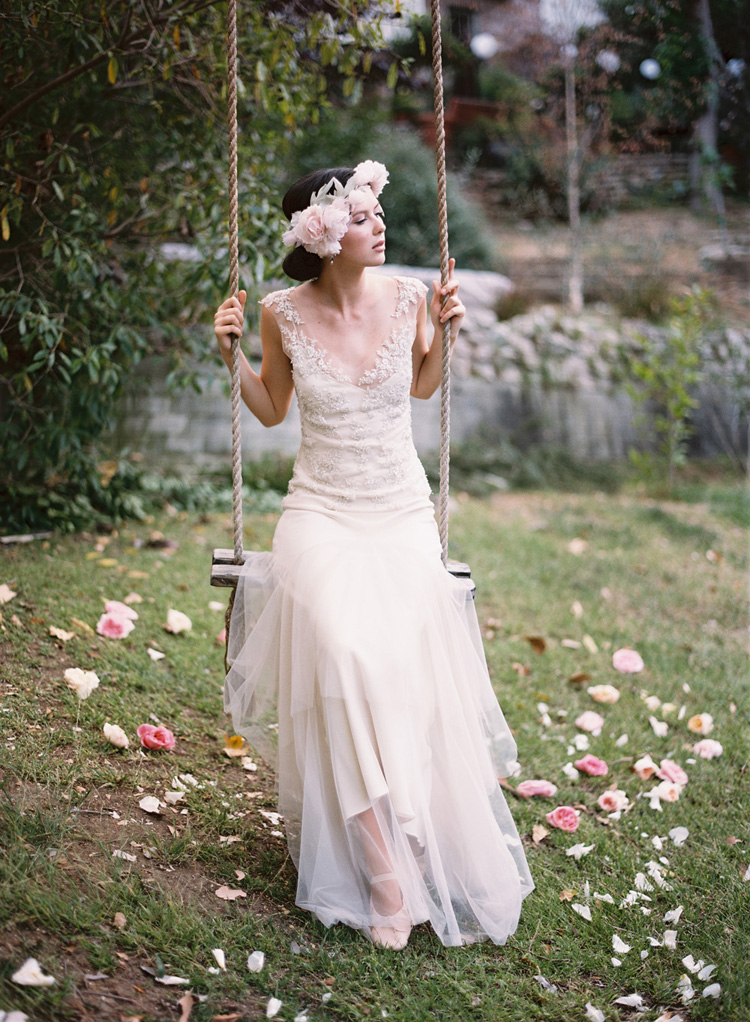 Working with Erica Elizabeth is always inspiring. I've captured her beautiful pieces before in March and August 2013, and I love how captivating her latest work is.
Erica's latest collection is inspired by the classic English rose and features romantic veils and handcrafted tiaras, crowns and other beautiful headpieces. Erica says, "For this season's pieces, I've focused on recreating the luxury of a gorgeous blooming English rose, fashioning its Olde World appeal into a rich repertoire of timeless accessories for today's bride."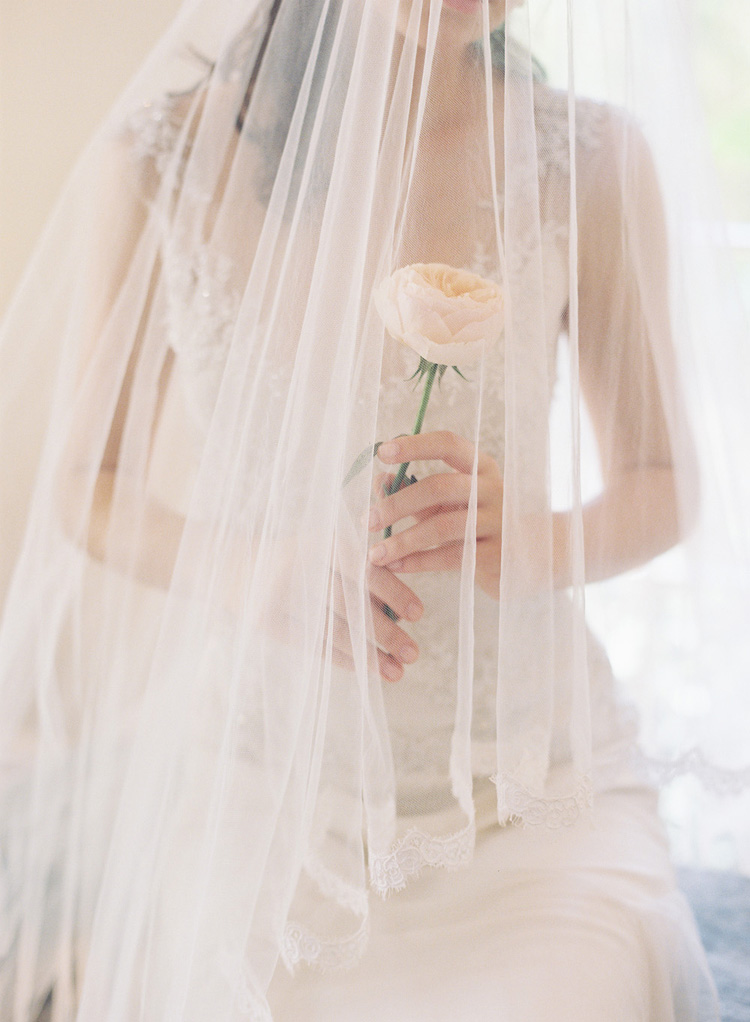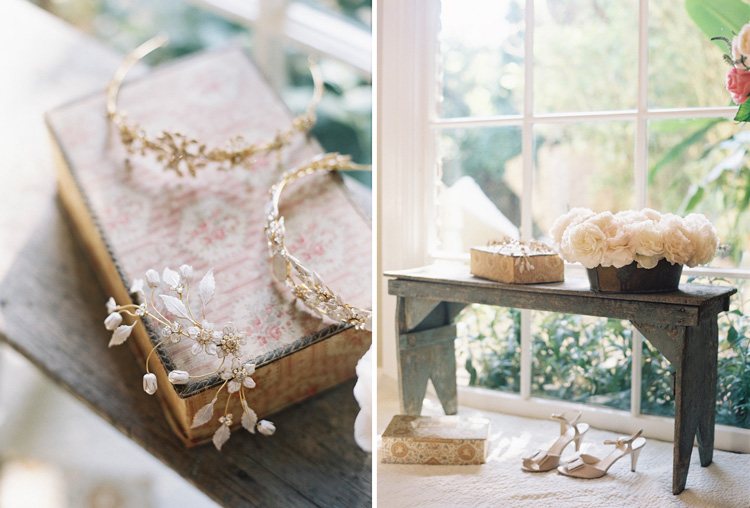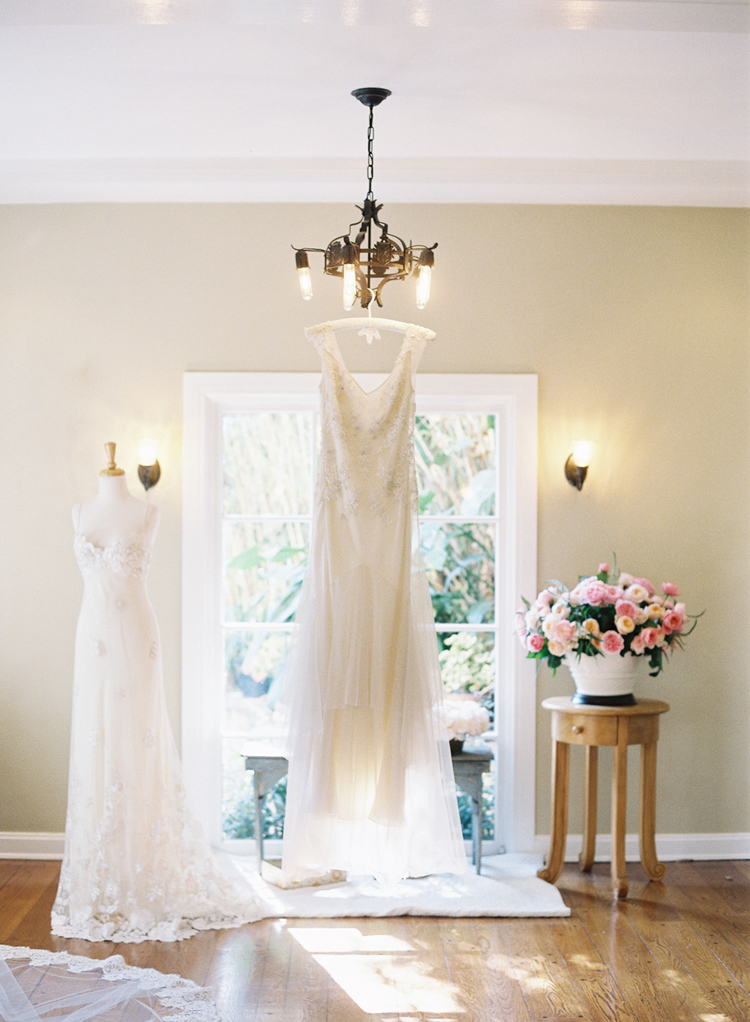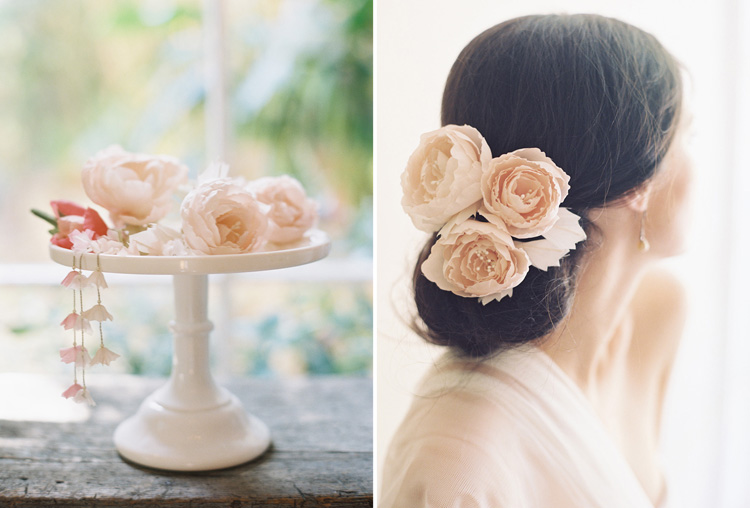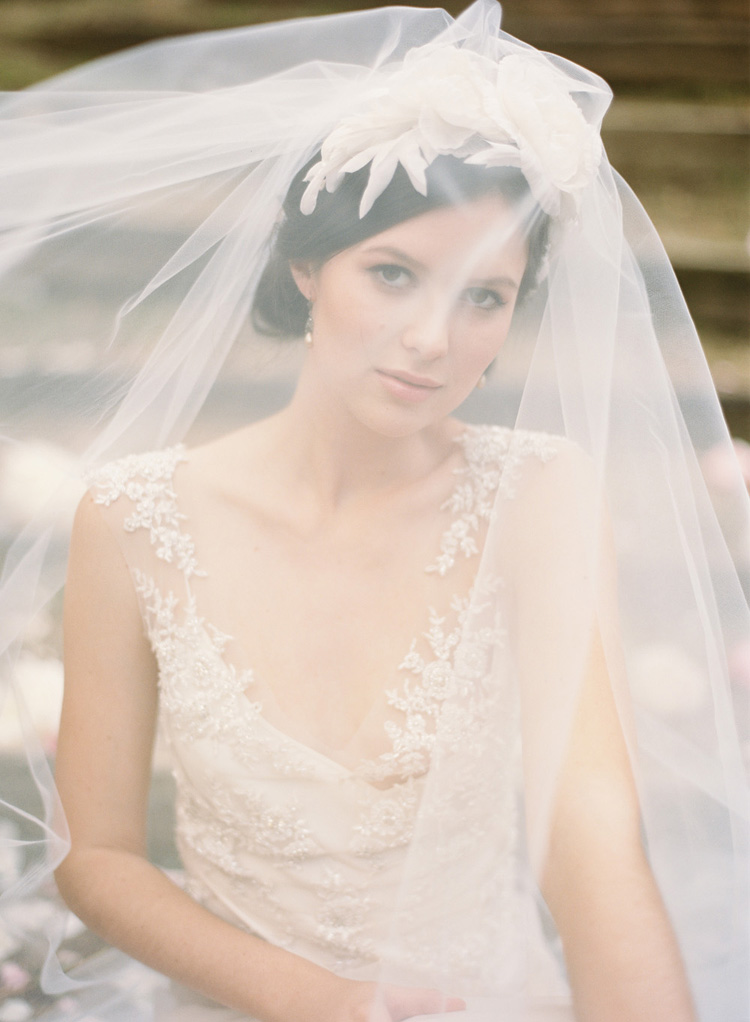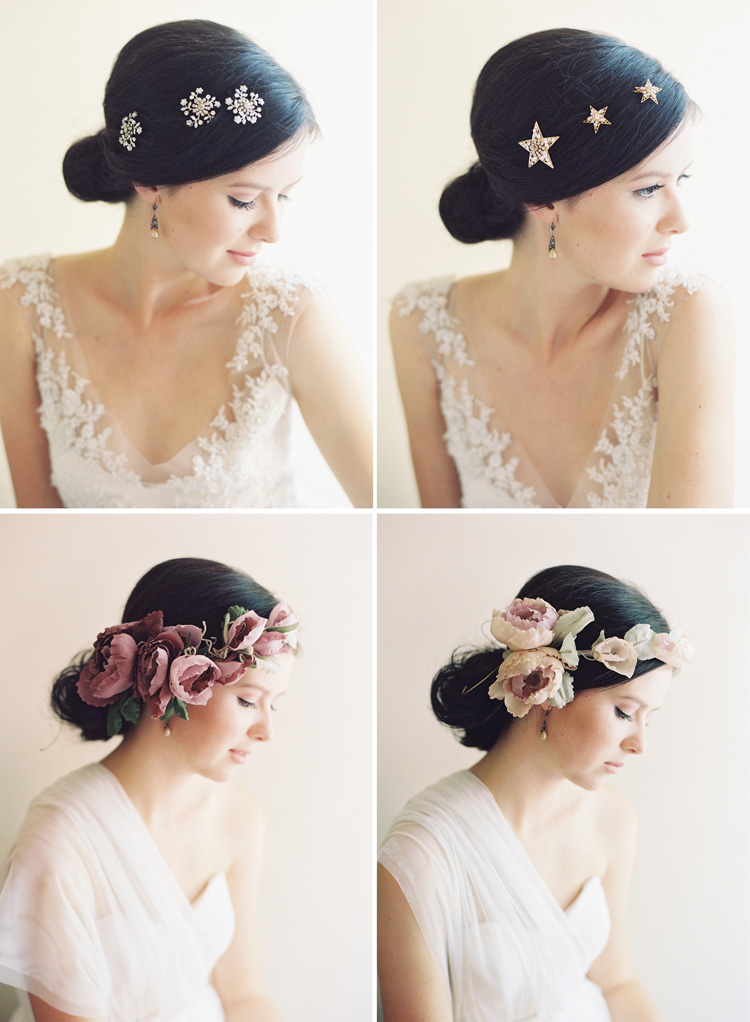 "I was captivated anew by the seduction and mystery of the English rose while launching a venture into the world of scent (watch for the upcoming premier of my Eglantine parfum)," Erica says, describing her inspiration for her gorgeous handcrafted headpieces.
"As with my fragrance, each new headpiece stems from this floral inspiration, with this signature flower adorning crowns, halos, circlets and bandeaus. The art of flower making has origins that reach back through the centuries, when European artisans crafted sumptuous silk roses, custom constructed of silk and hand wrapped with wire. The time and craftsmanship involved eventually sent the process the way of mass production, but without the same stunning result."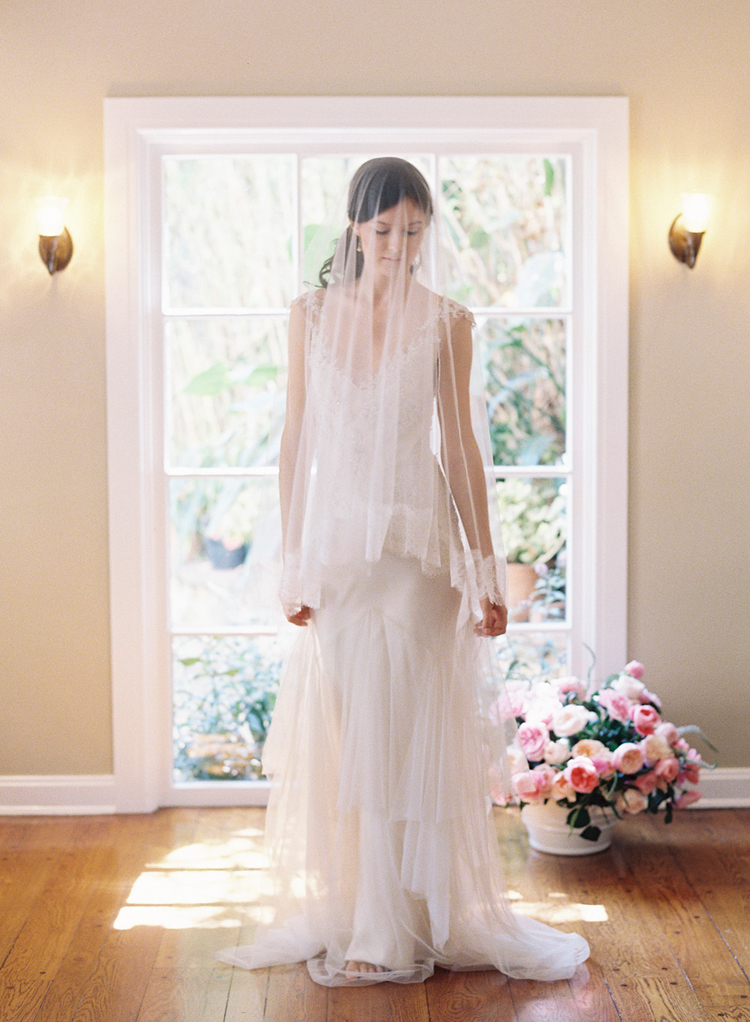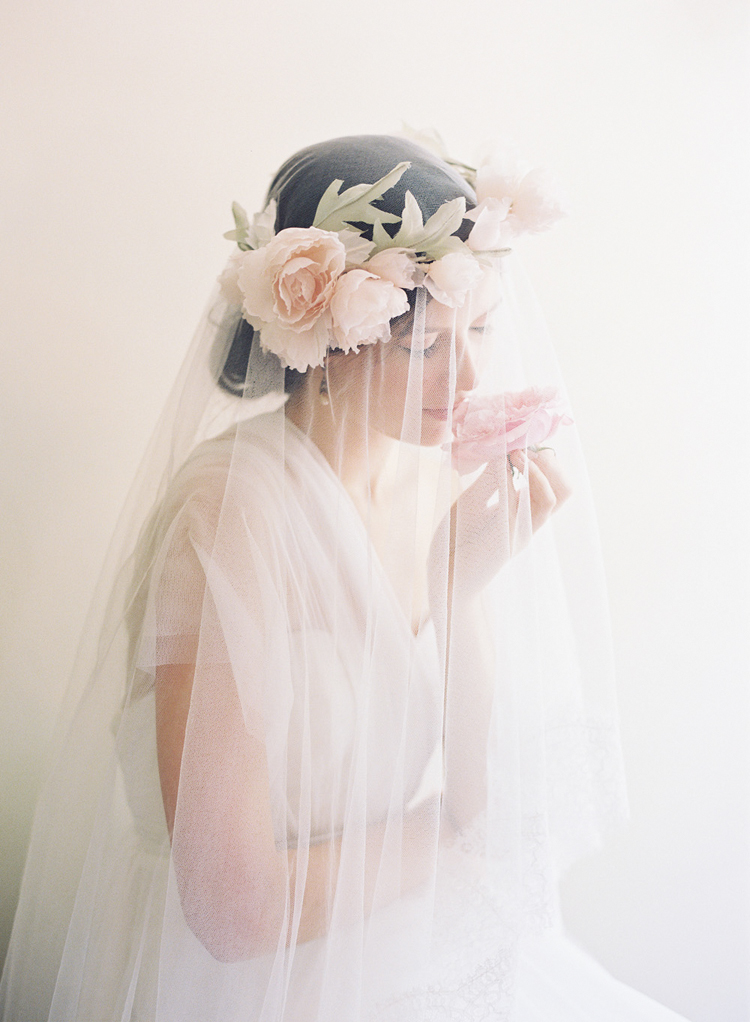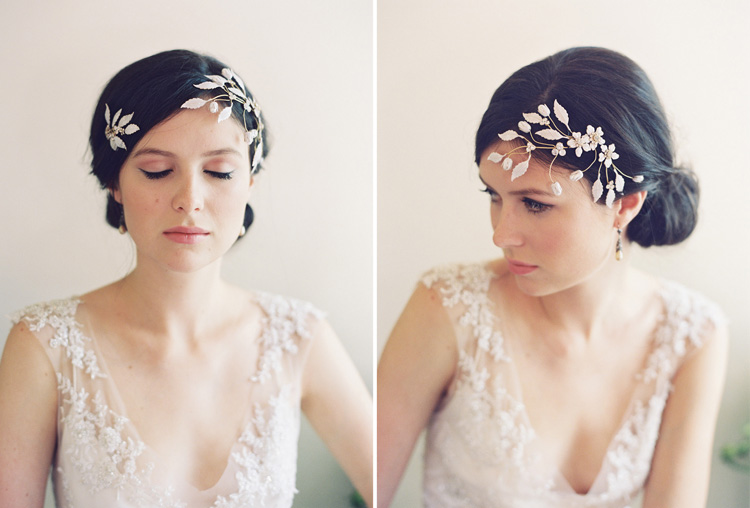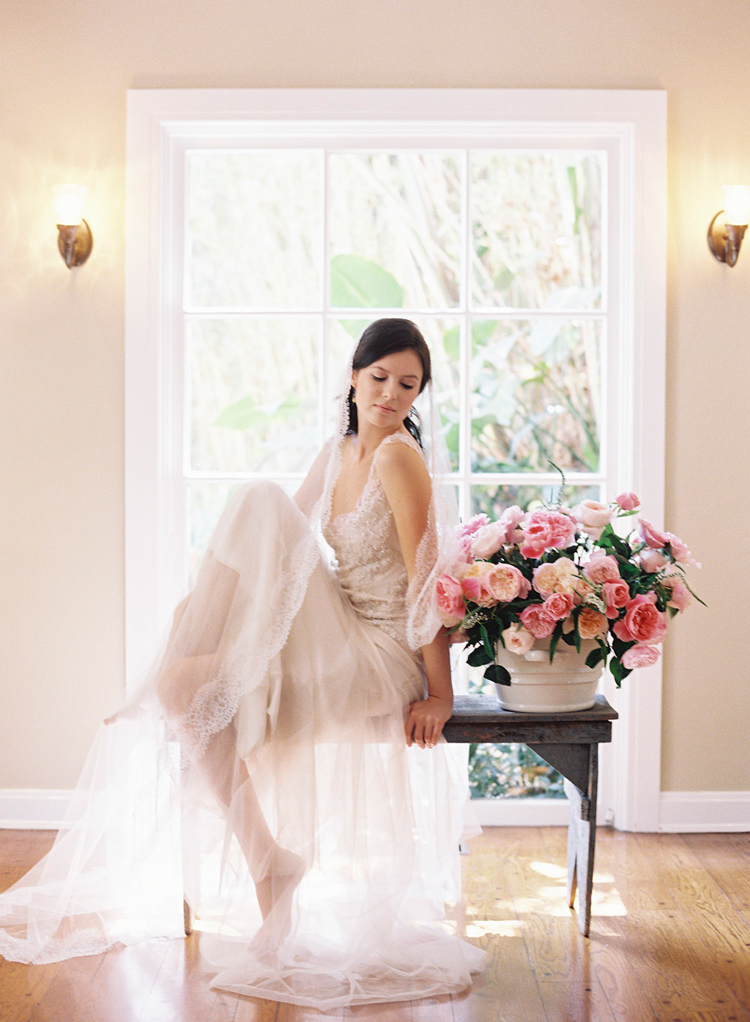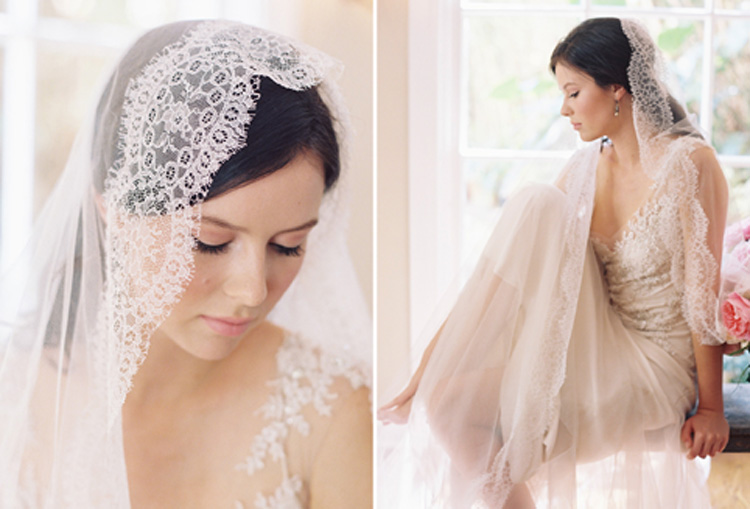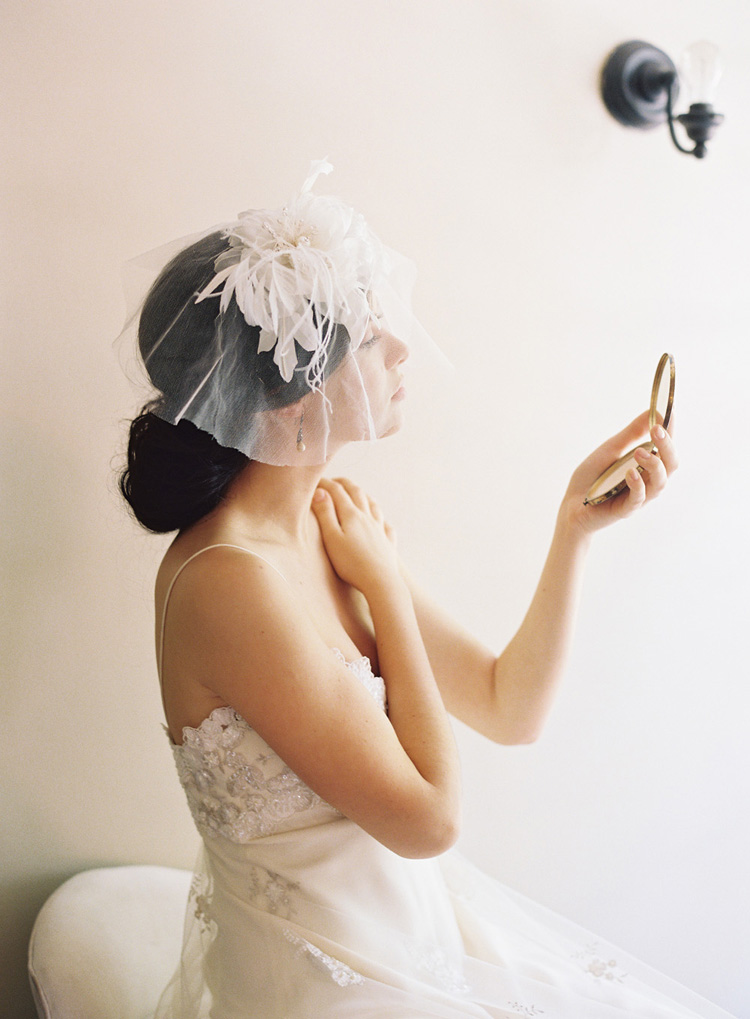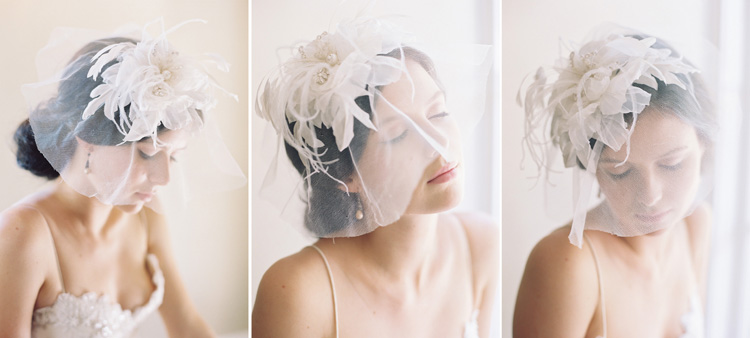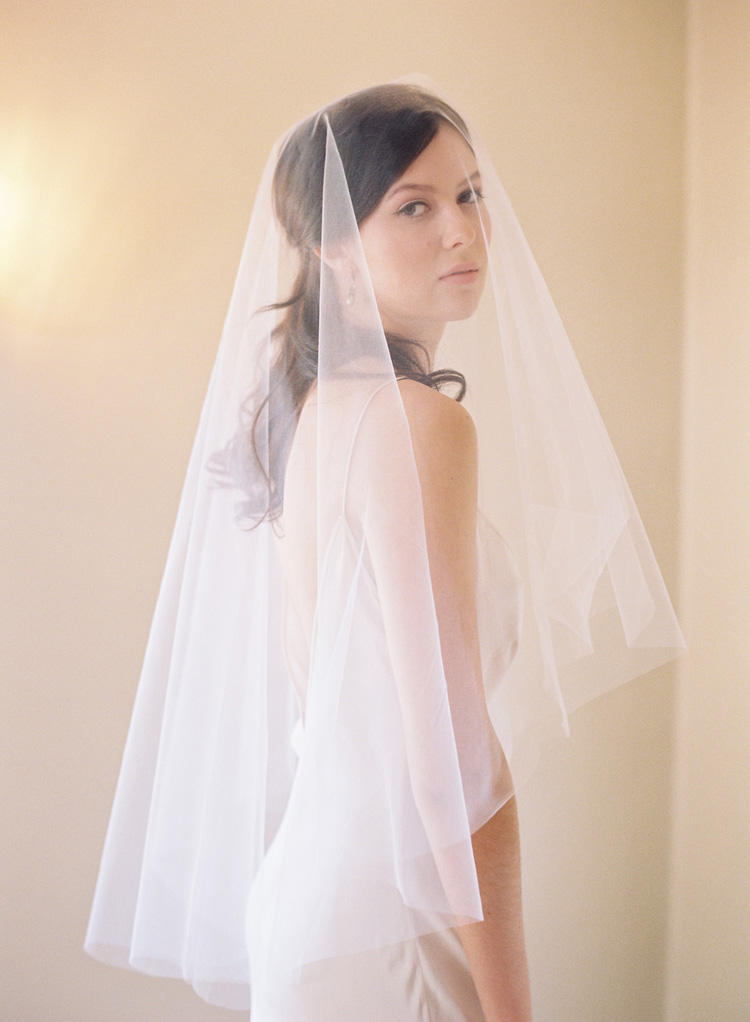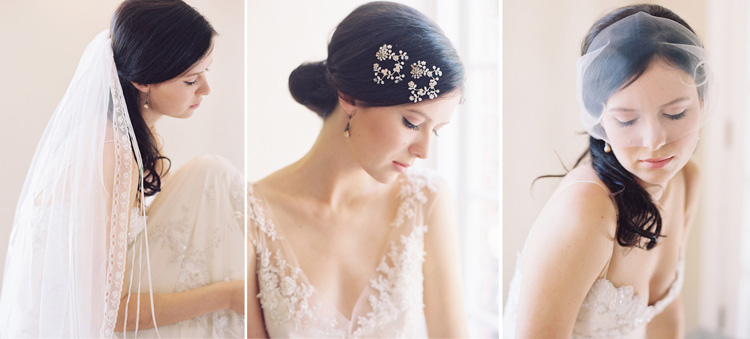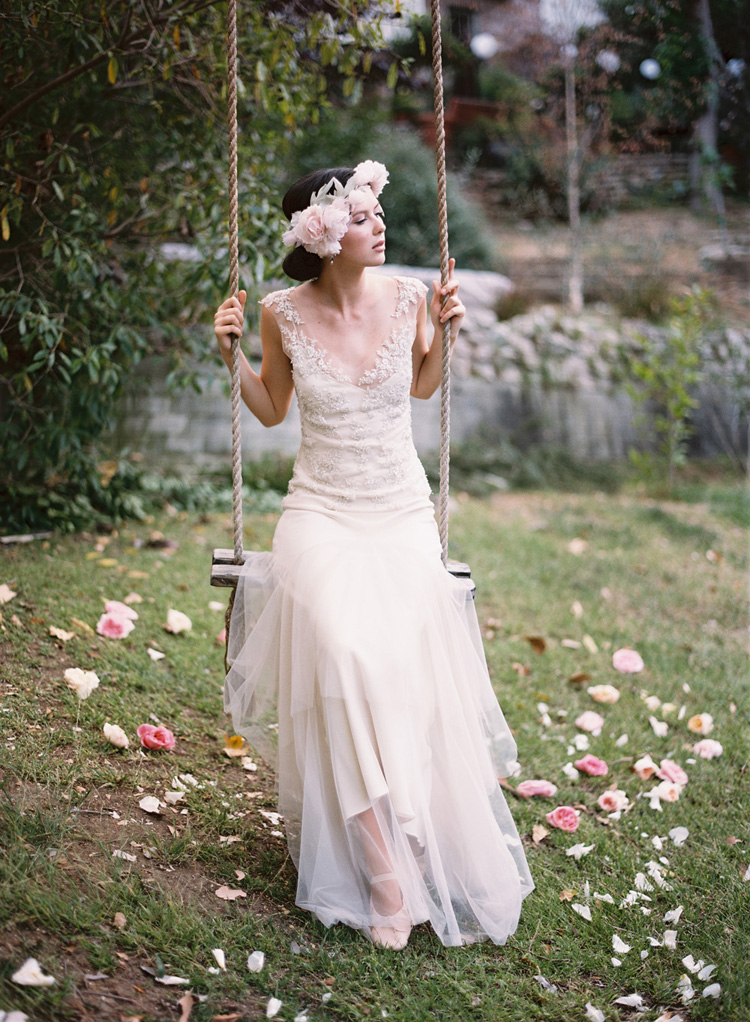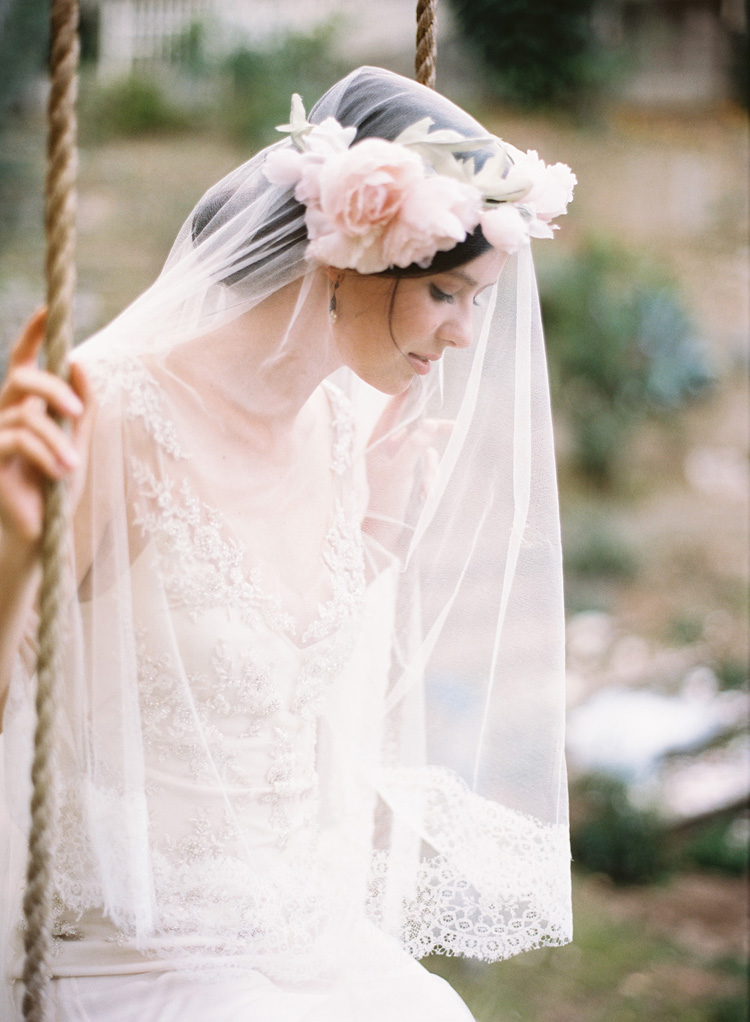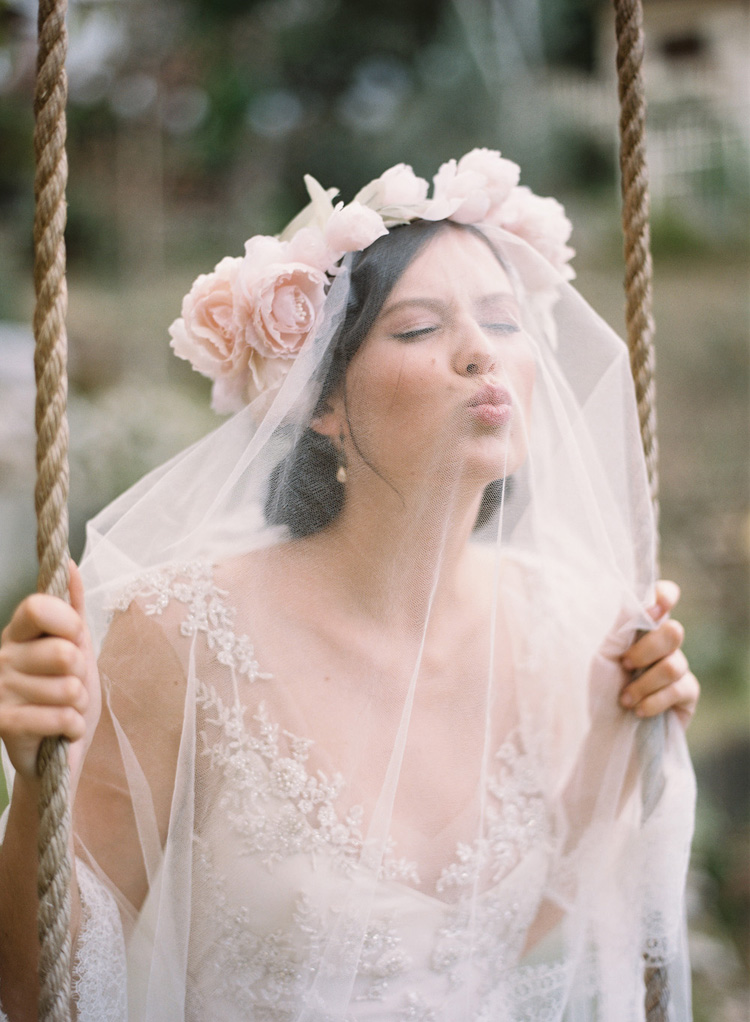 We were also honored to be featured in Green Wedding Shoes!
Photography by: Caroline Tran
Veils and Hairpieces: Erica Elizabeth
Gowns: Sara Janks + Jenny Yoo
Hair + Makeup: Theresa Huang
Shoes: Hey Lady