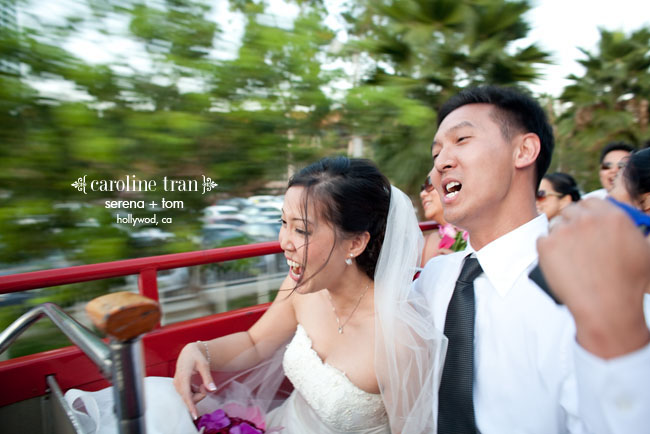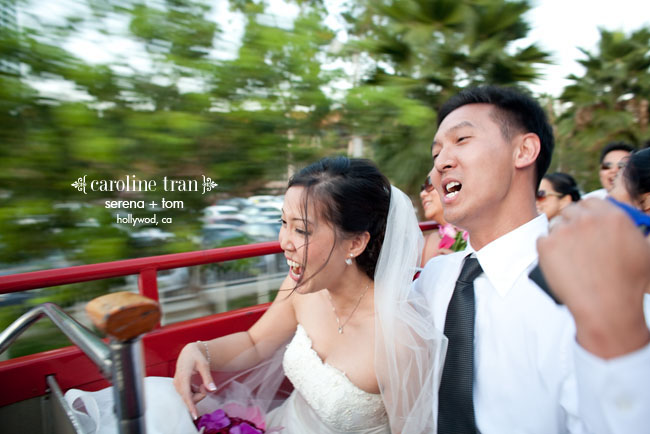 I remember when my best friend and I were planning our weddings, people often told us to remember the reason why we're getting married.  Sometimes we stress about the little things and forget about the bigger picture.  Serena and Tom is the perfect role model when it comes to not stressing the little details.  They never stopped laughing and having fun, even in the craziest mishaps!  I love that opening photo because it represents how they are – they love being together and have fun on this roller coaster ride called life.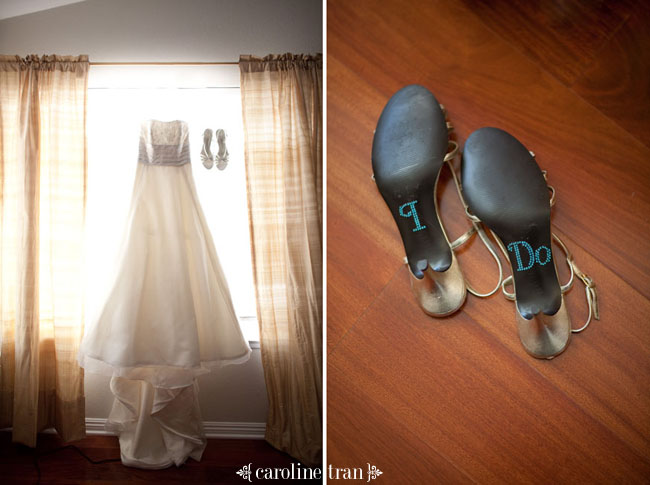 I love her dress!  It was cute and elegant, just like her!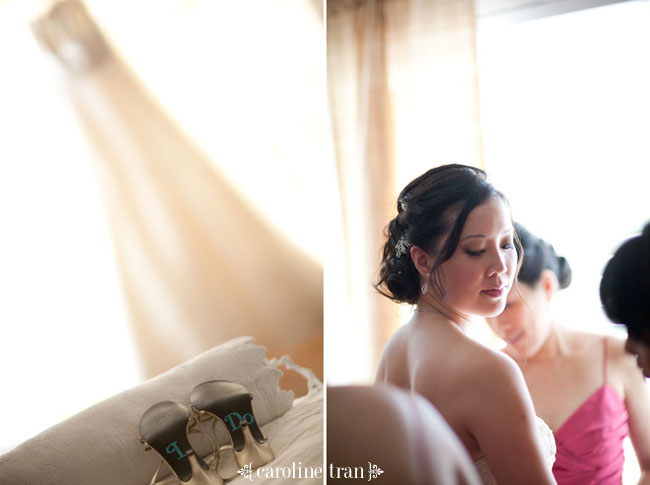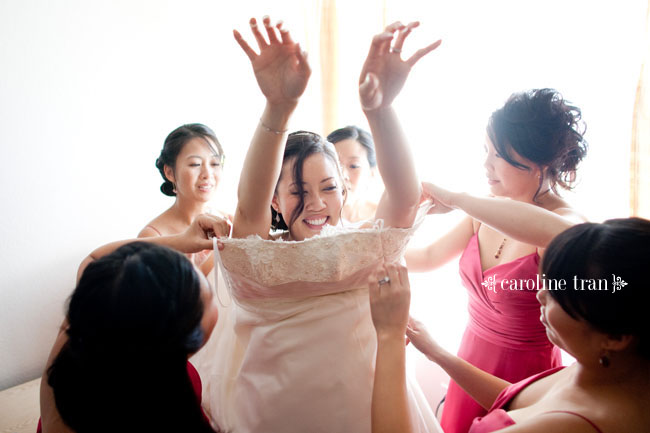 I know most brides prefer to step into their dress, but it's so cute when it goes over the head!  hehe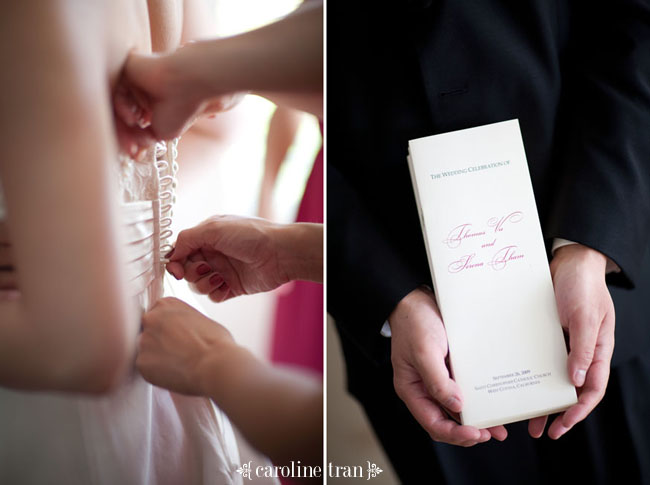 And then off to the ceremony!  aww, just look at the love in Tom's eyes as he sees his future wife about to walk down the aisle.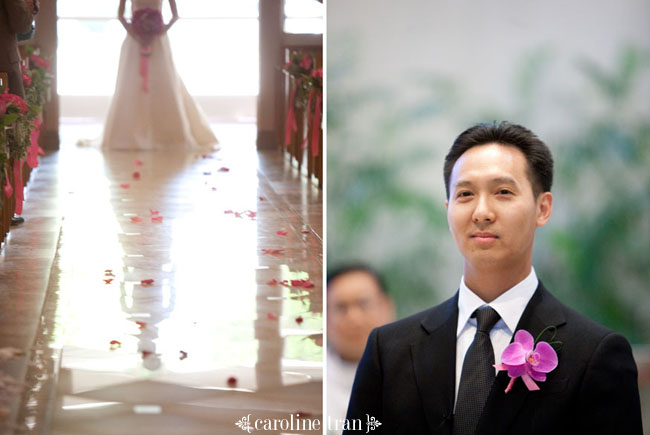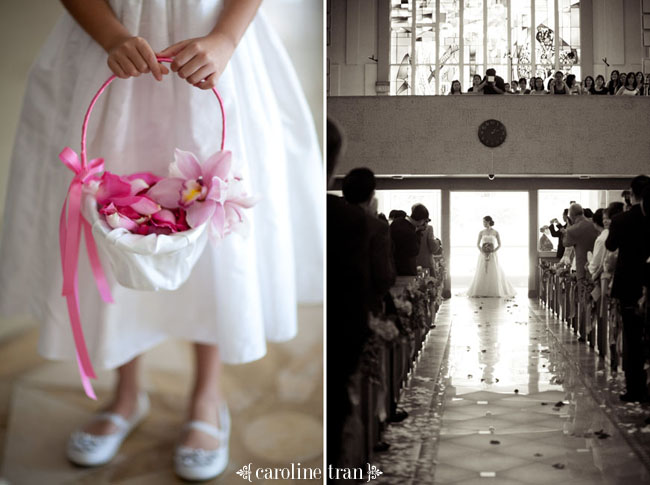 And they're married!!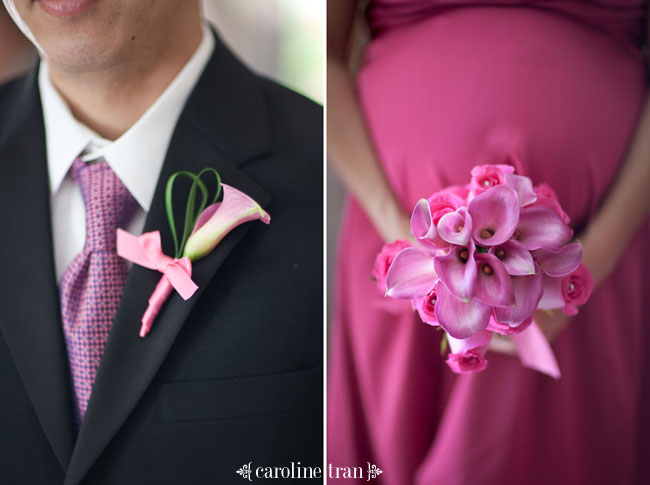 Now to the fun part/adventure!  So Serena & Tom rented a double decked tour bus to take their guests around before the cocktail hour.  The plan was to go to the Hollywood sign & the Grauman's Chinese Theater for portraits while guests got to tour around.  So the bus picks up and tells us that he's late because Hollywood Blvd is closed off b/c of a festival.  Ok, so no Hollywood sign, but that's totally okay.  So we're off to begin our adventure!  wee!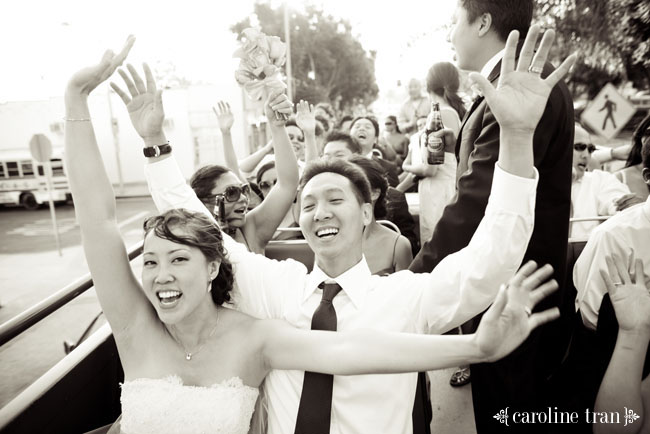 I love taking photos of people's screen on their camera phones & digital cameras and every time I do, I can't help but to wonder how they will be perceived by future generations.  Like their iPhone below, weird to think how that will be antique one day!
And what's a party bus without MORE alcohol, right?  So we stopped at a liquor store to pick up more booze.  I love this shot of Serena getting bustled in a liquor store: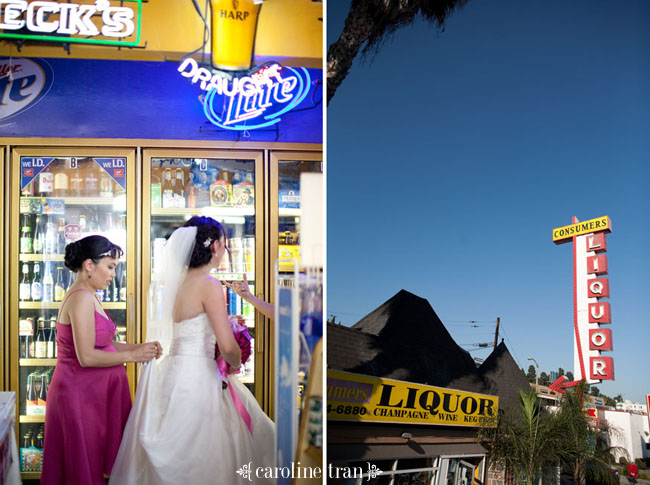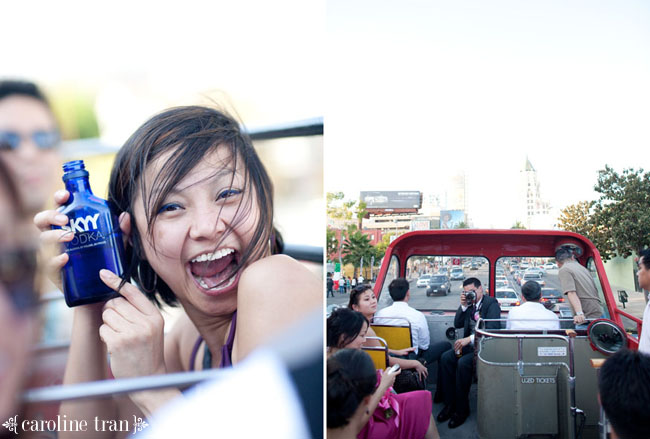 It's a good thing we picked up more alcohol because the next thing we knew, the bus stopped moving.  We were all having so much fun & there was so much traffic that we didn't even realized that the bus had stopped moving!  Suddenly, the bus started to smoke!  Like a lot of smoke!  So at first they made us stay on the bus, but then it started to get really bad and people from the street were yelling, "It's going to blow up!"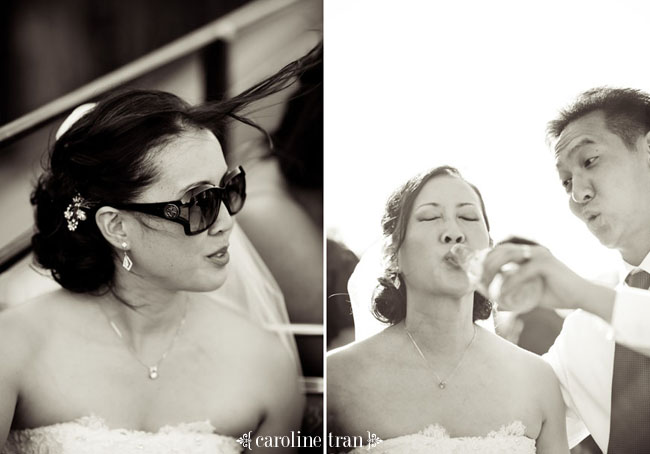 Obviously it wasn't blowing up, but it did get bad enough that we all had to evacuate!  So everyone quickly downed their alcoholic drinks and got off the bus.  We were randomly dropped off on Hollywood Blvd to wait for another bus to come.  To not waste any time, we ended up doing their portraits on a random intersection in Hollywood and had a blast!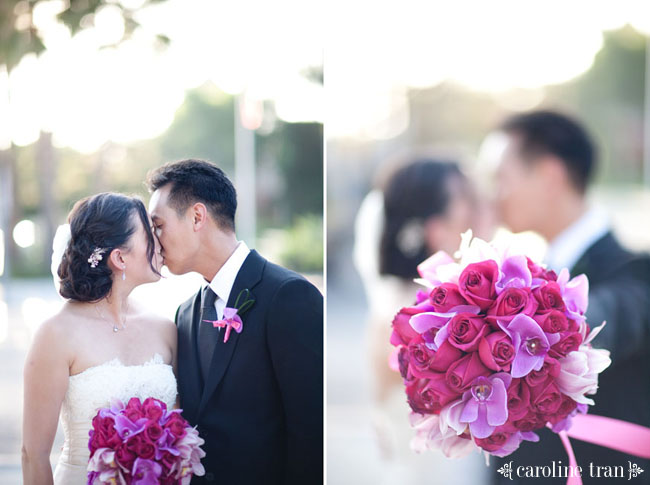 So a new bus comes and takes us back.  On the way up the hill to Universal City, the bus suddenly stops again!  So 3/4 of the people got off the bus and walked the rest of the way up.  Good thing it was only a short walk.  It was fun teasing some of the people who had to walk.  I love the following reaction as he realized the bus was now moving.  It was all in good fun.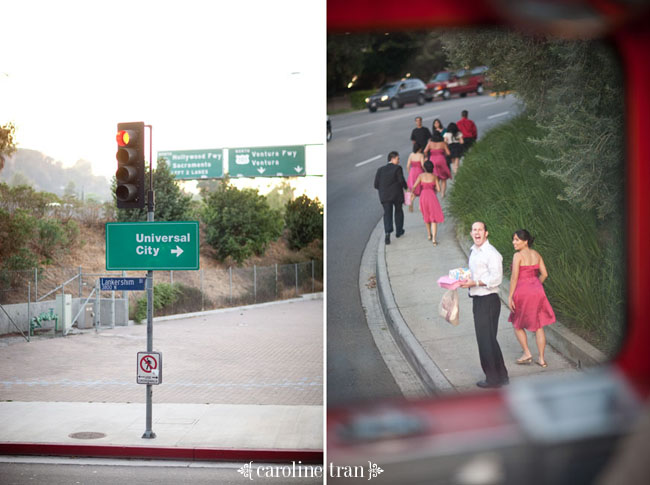 And though this story sounds like such a disaster, everyone, including the bride & groom, enjoyed every moment of it!  I love the rainbow in the below photo: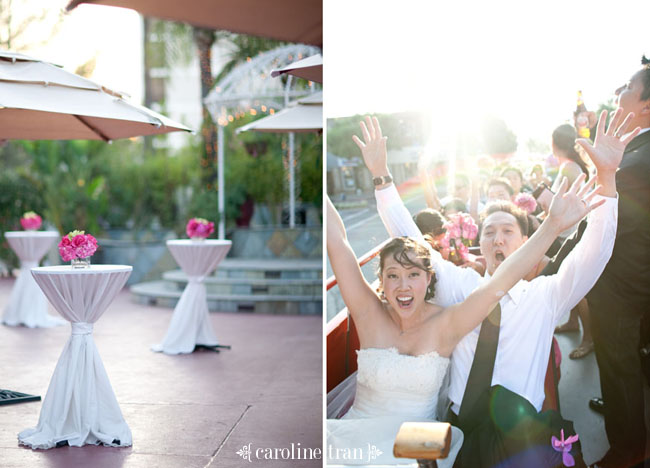 Dorothy did a great job coordinating to make things run smoothly.  We got back at the end of cocktail hour and JUST in time for the grand entrance!  No one even noticed we were gone because there was a fun photo booth.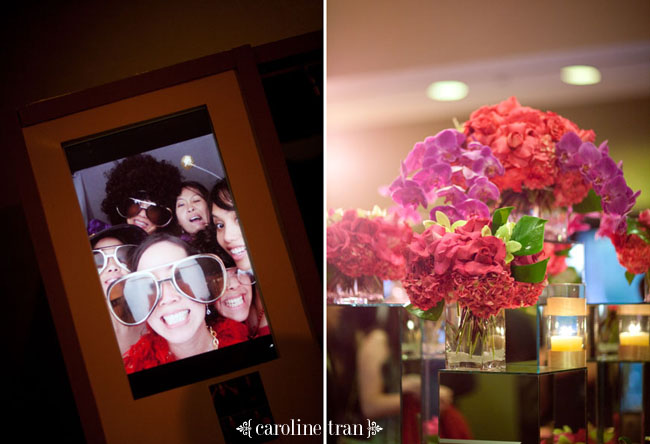 Love the decor by LA Premier!  Love the taupe linens and pink flowers.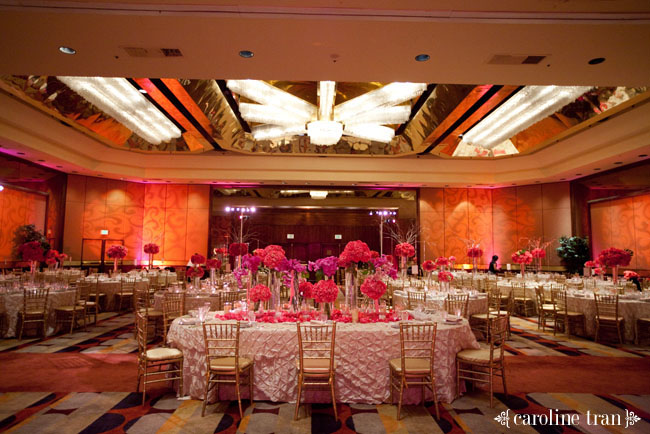 They also had an amazing band that just made the whole evening so elegant.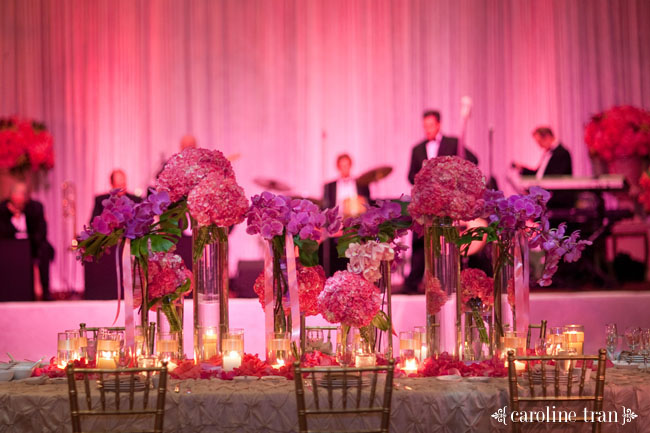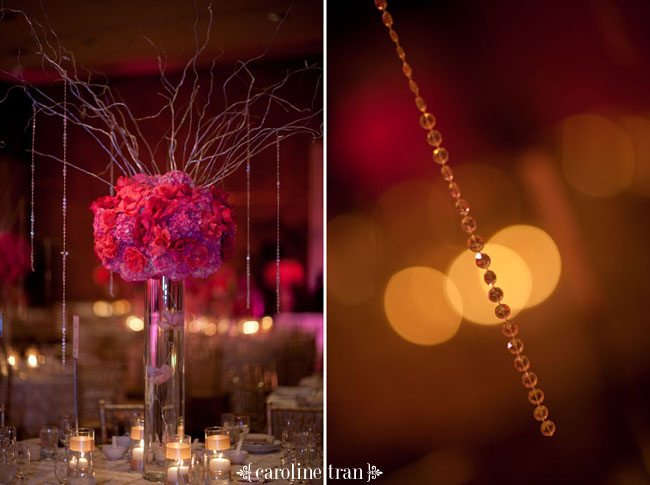 And always a favorite, the candy bar: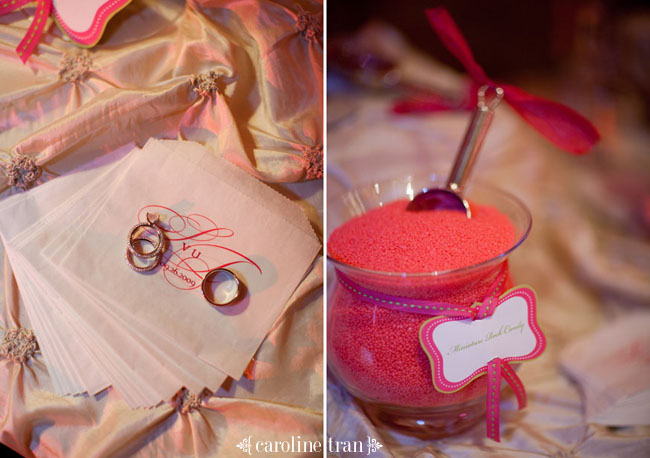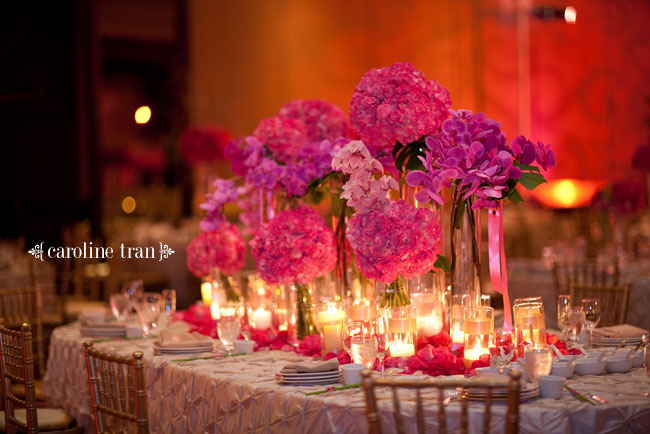 I love how they had three different tablescapes.  It really gave height and variety in the room.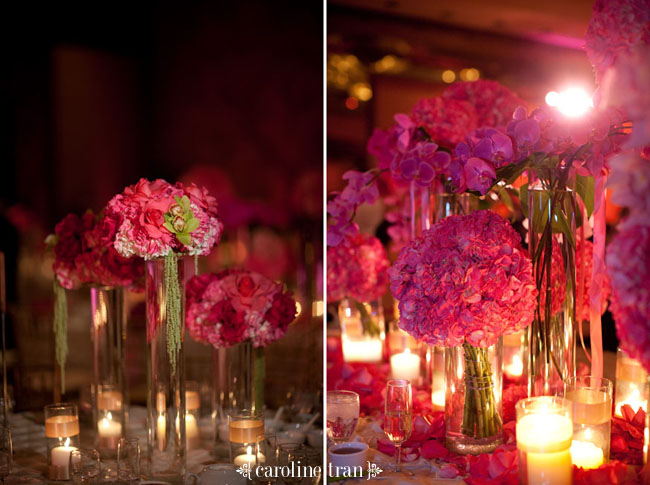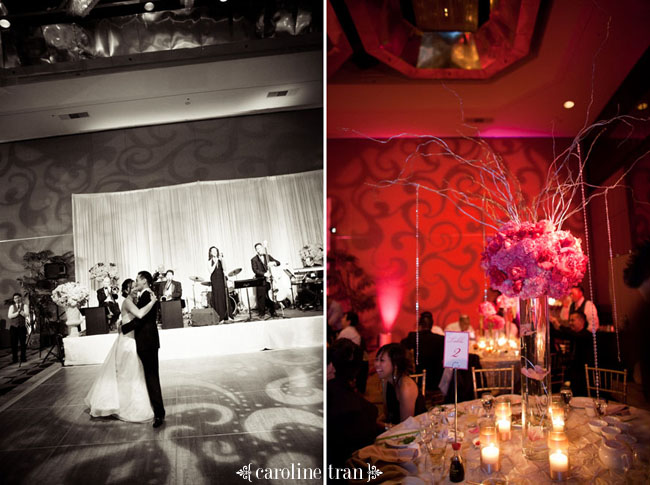 Serena & Tom are both dentists, so their cousin made them this cute cake topper all from fondant!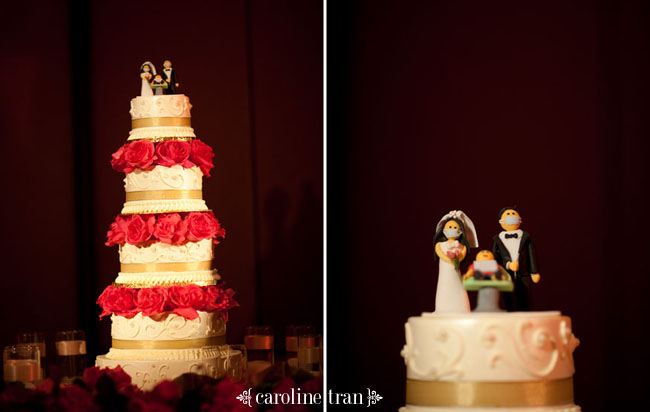 And I absolutely loved the pattern on their walls, and even more the pattern on their dance floor!  The little dots make it so cute!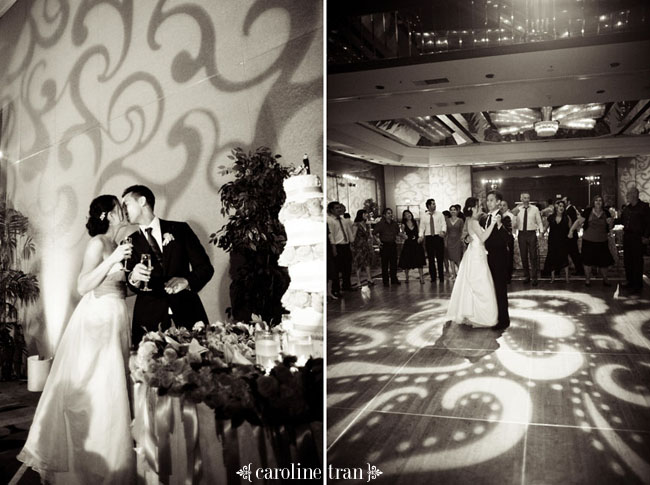 Congrats to you two on a perfect wedding.  Really, things could not have been any more perfect!!  The party bus was unforgettable!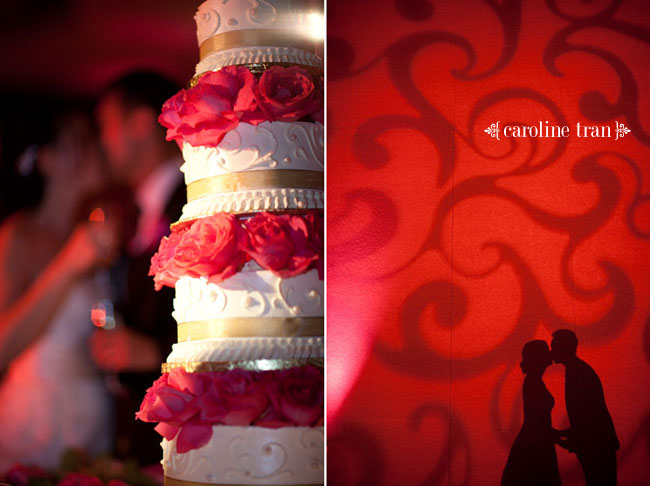 A shout-out to the awesome people who made this event happen:
Floral & Lighting:  LA Premier
Coordinator: Dorothy Rose
Hair & Makeup:  Kathleen Hagan of Beau Ideal
Ceremony Musicians: Anne McKinley String Quartet
Venue:  Hilton Universal
Band: Milstein Band