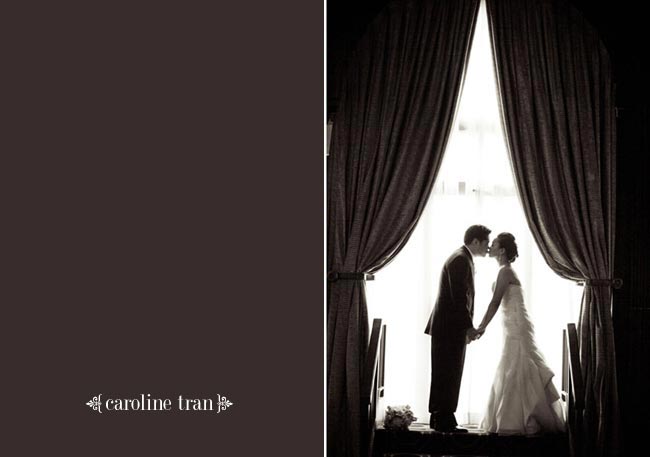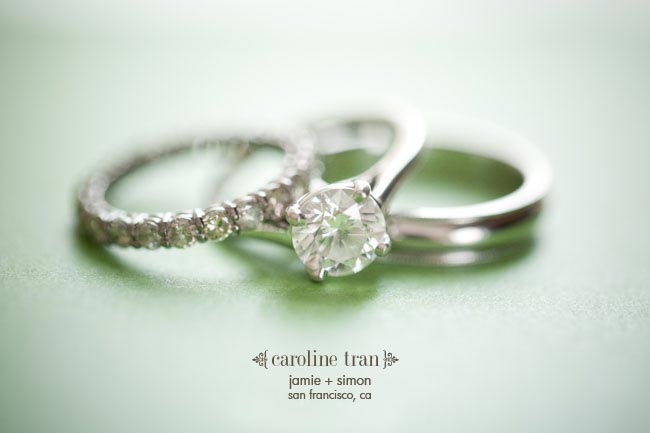 Just a quick announcement:  I apologize if you have been trying to call me the past few days.  I lost my cell phone at LAX last week.  :(  We just got back late last night from shooting a (gorgeous!) wedding in Hawaii.  I'm just starting the process to find/replace it, so until then, email is the best way to contact me.   …and now, back to our regularly scheduled program!  I have been blessed to meet so many wonderful couples from all over.  We've been traveling on average twice a month, and it has been amazing to see so many different sights and taste so many different foods!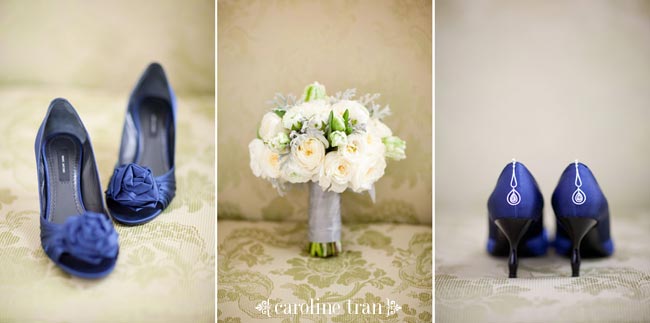 You may recognize Jamie & Simon from their fun San Francisco engagement photos.  They're now married!  I LOVE her Marc Jacobs shoes!  Their wedding was just as fun as they are.  Check out their wedding logo: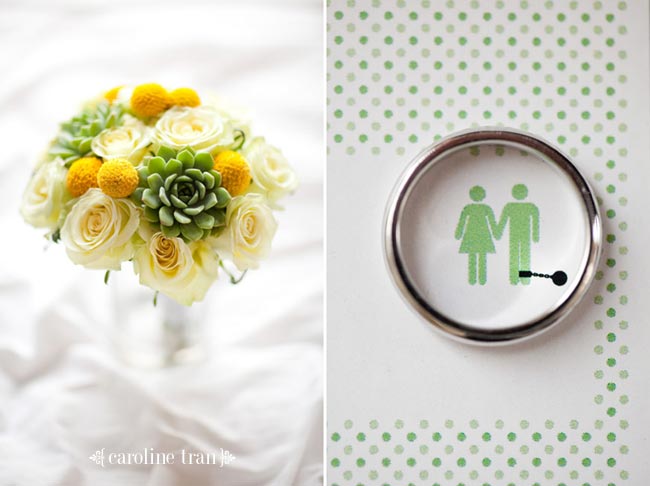 They had the cutest drawings on their invites!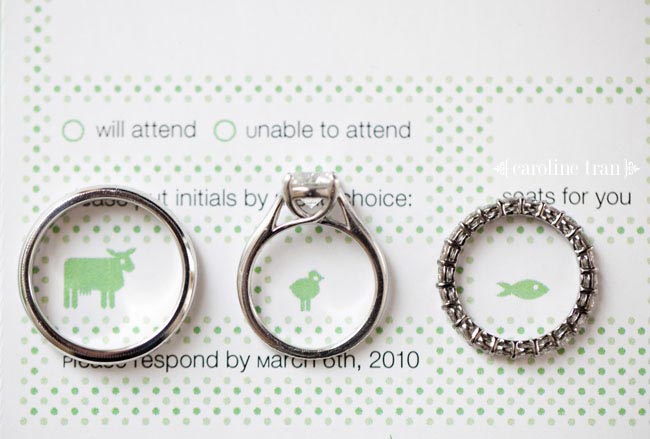 Their ceremony took place in the beautiful Julia Morgan Ballroom, at the Merchants Exchange.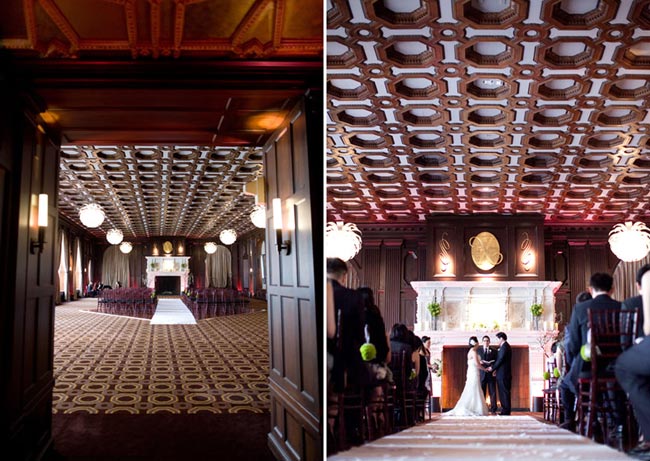 The bridesmaids had the cutest bouquets of roses, accented with succulents and billy balls.  All florals done by the talented Jeeryn of Tanjeeryn Designs.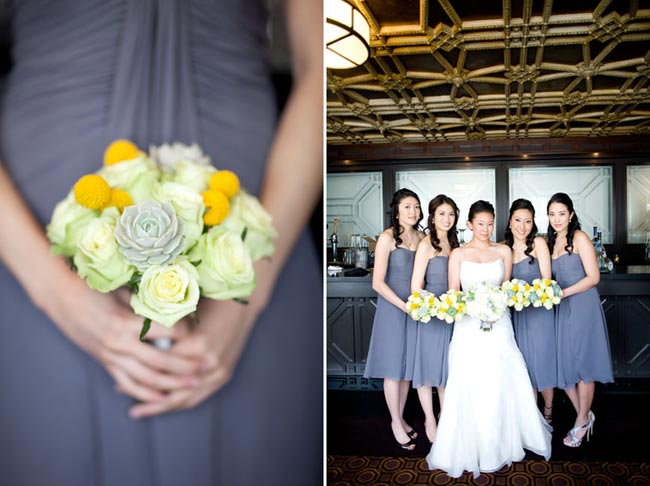 And I love fun socks on guys!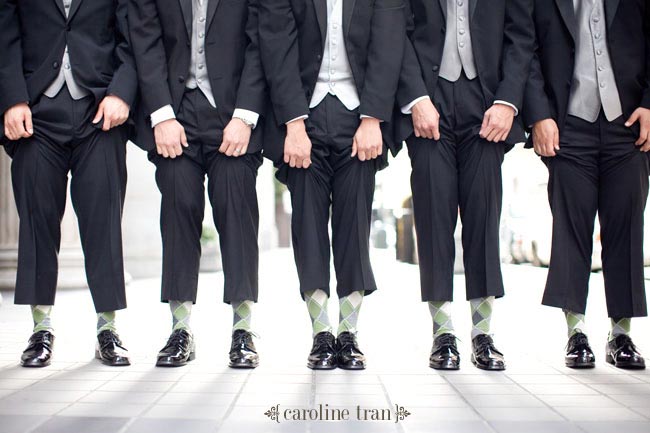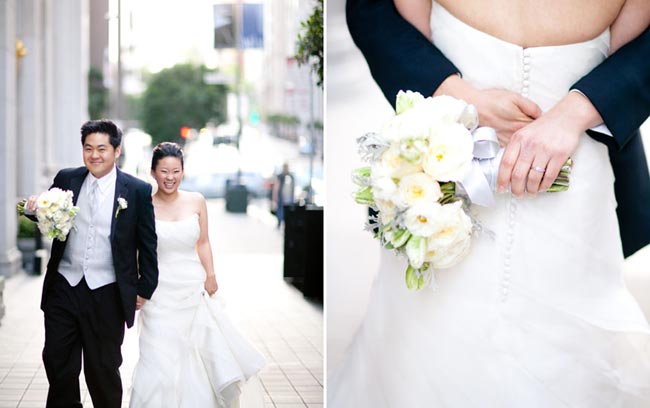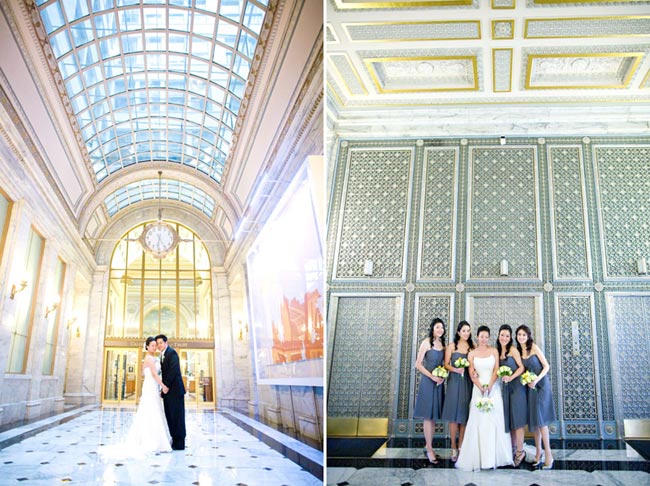 Amazingly, they flipped the ceremony site for the reception in less than an hour!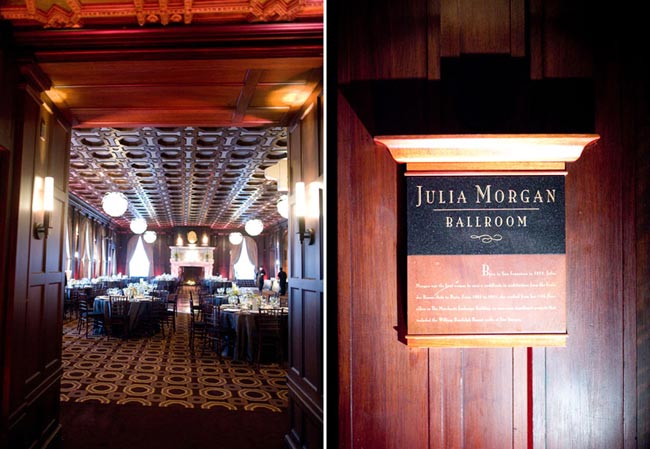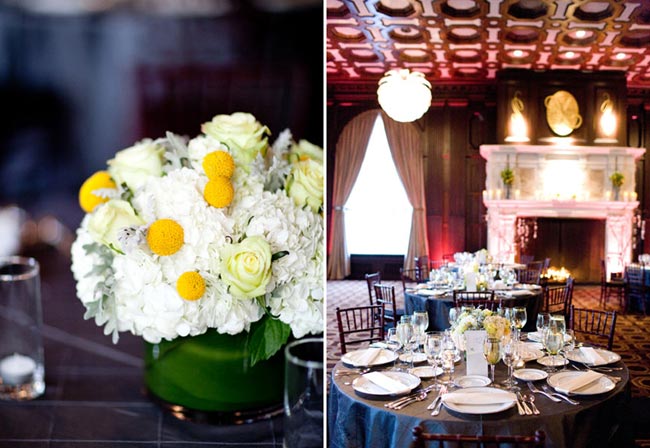 The food was amazing!!  Photos of my meal: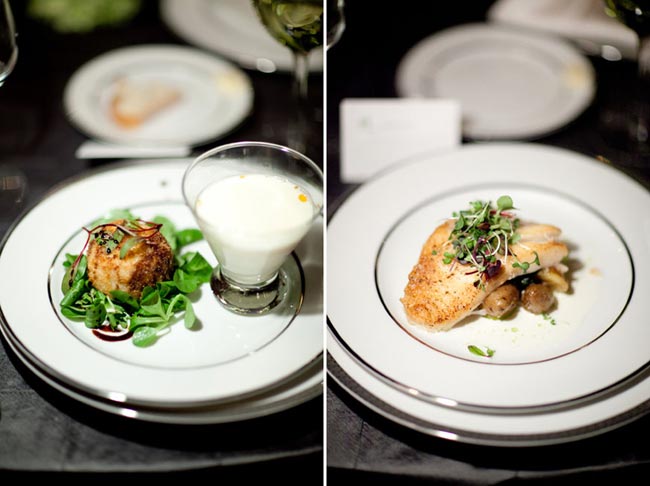 The group leader at their church, and MC for the night, wrote them a hilarious song.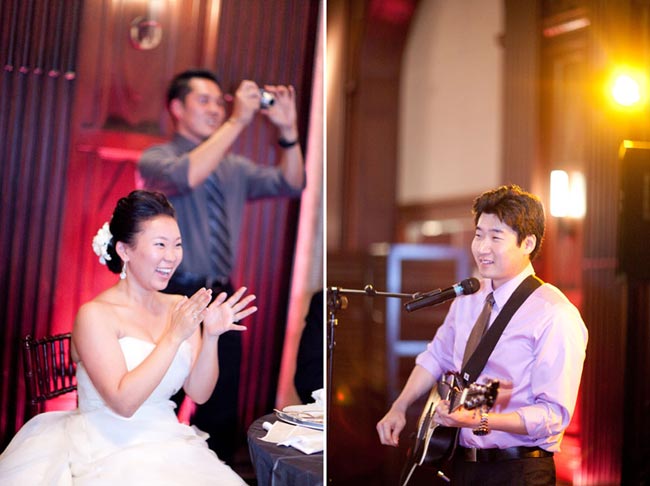 cupcakes!  one big one to cut, and a bunch of small ones to share.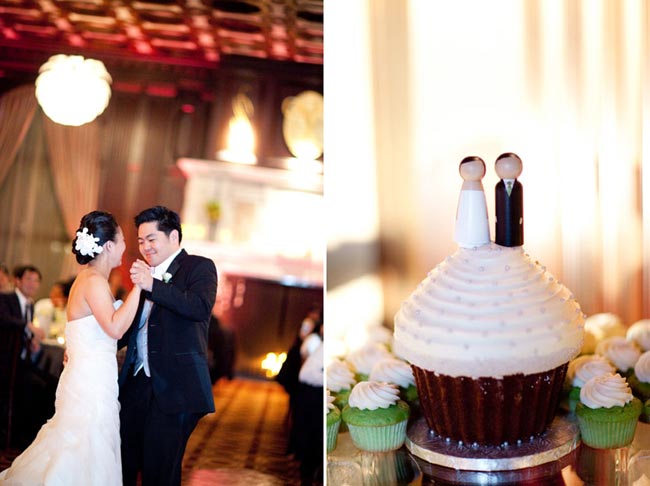 all i gotta say is that Simon has balls… it's rare that I see the bride get caked.  hehe.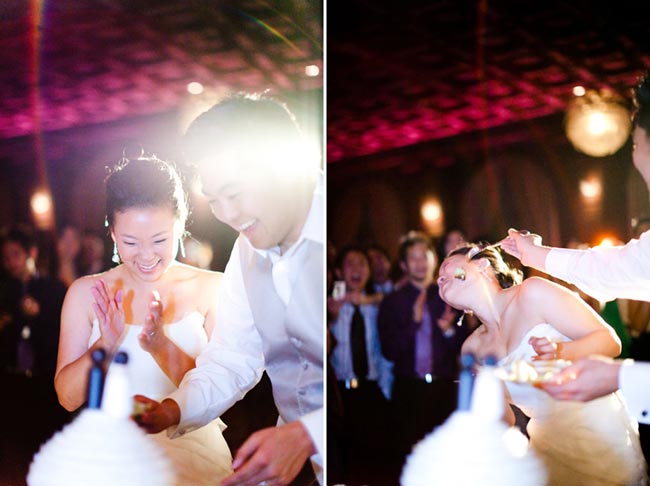 Congrats to you two on a fun & elegant wedding day!!