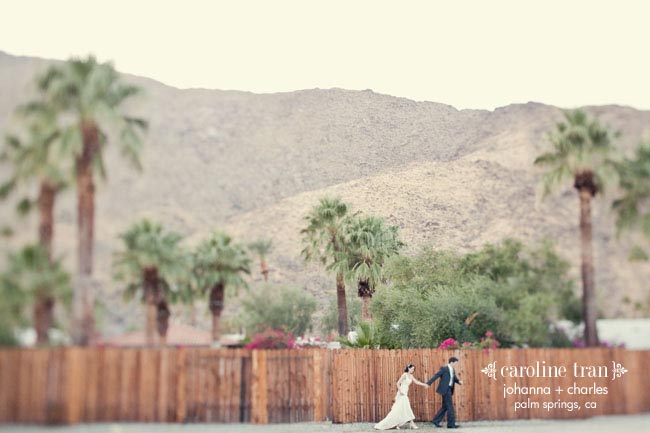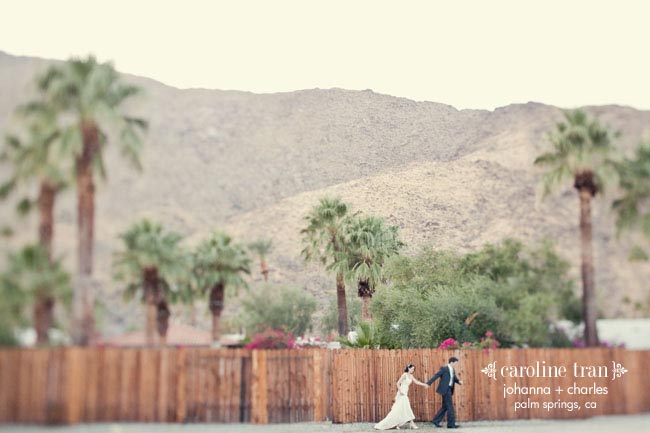 Last week I blogged about Johanna & Charles' destination wedding and rehearsal dinner at The Parker.  I leave you with 3 more photos I found on another roll of film that was taken at The Parker as a little refresher.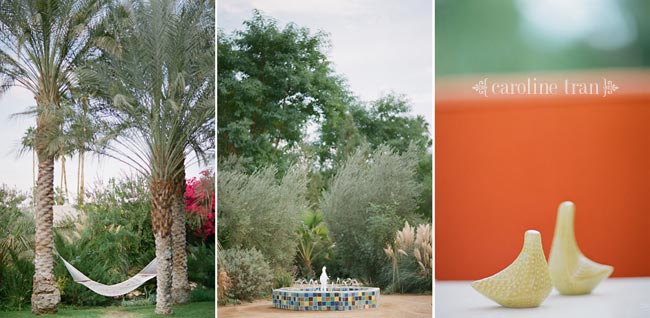 Johanna & Charles planned the best destination wedding.  They rented out the entire Korakia Pensione in Palm Springs, both the Moroccan Villa & the Mediterranean Villa.  It was a beautiful day last fall.  Perfect weather.  We woke up to a gorgeous morning.
Most were still sleeping, so it was really quiet around the resort.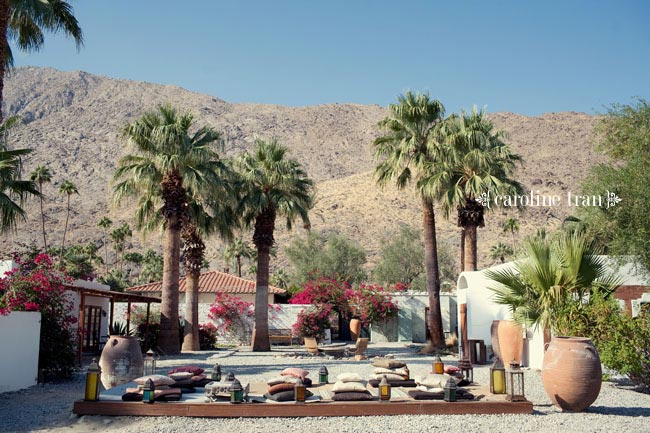 Some did wake up early though and enjoyed yoga in the beautiful courtyard: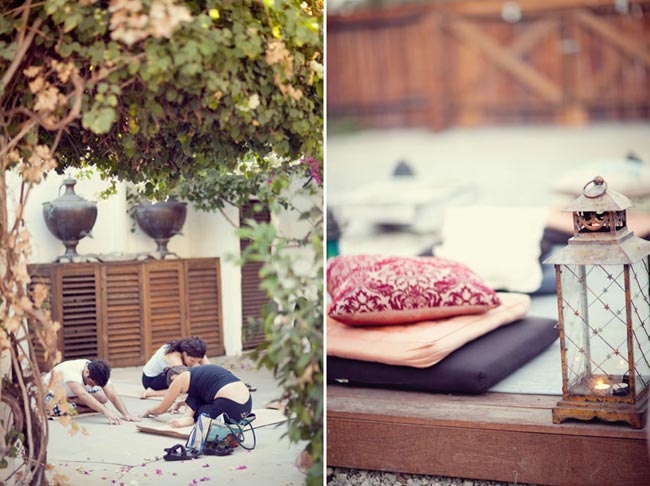 It was a really busy morning (as all wedding mornings are), but somehow, it's all so calm at the same time when you're at a resort.  Everything around you just brings on calmness.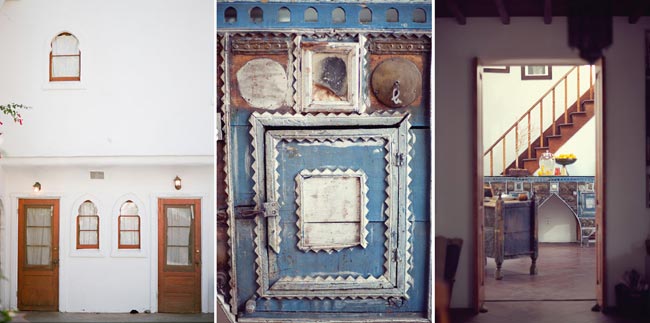 A cute outdoor breakfast was also included for all their guests.  People started to slowly wake up and trickle out to enjoy some fresh OJ in the warm sun.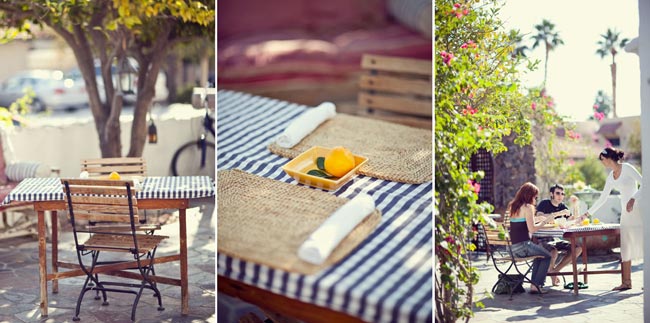 While the rest of the guests enjoyed the resort (most went swimming), a few of us were busy prepping for the upcoming wedding.  I love this outdoor bed: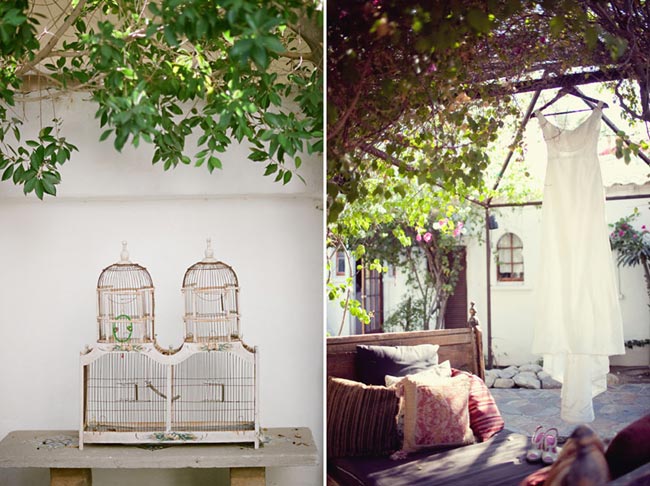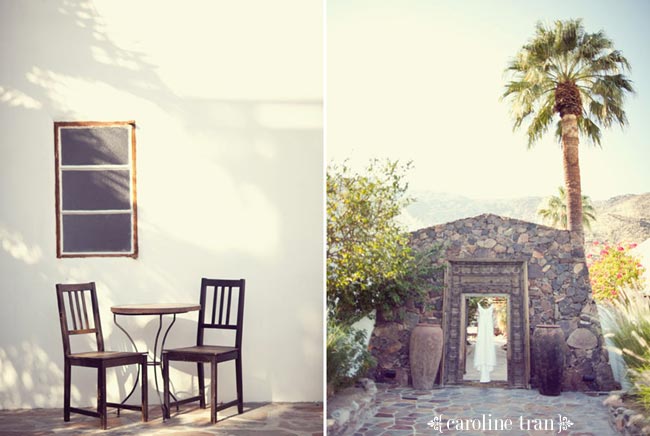 The bridal suite's bathroom: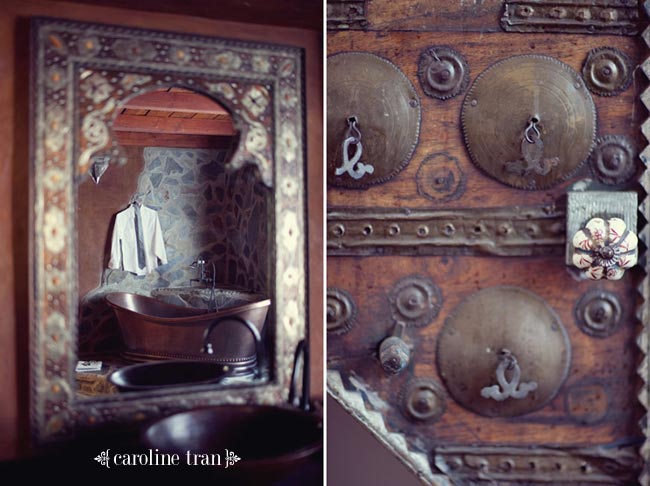 Charles' suit from Ted Baker: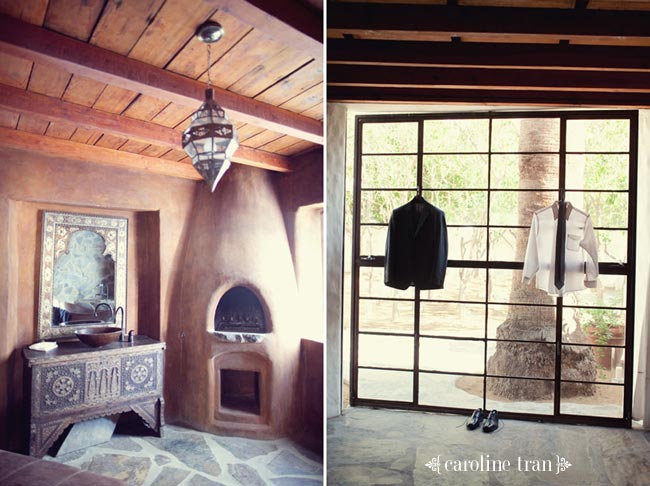 I LOVE Johanna's gorgeous dress from L'Ezu Atelier.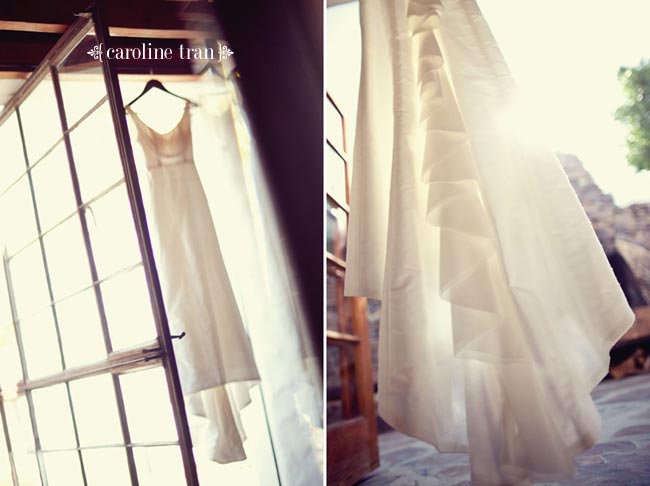 Meanwhile, her friend was freshly baking their wedding cake!  As you can see from the wine, though it was a busy morning, it was also a very relaxed morning.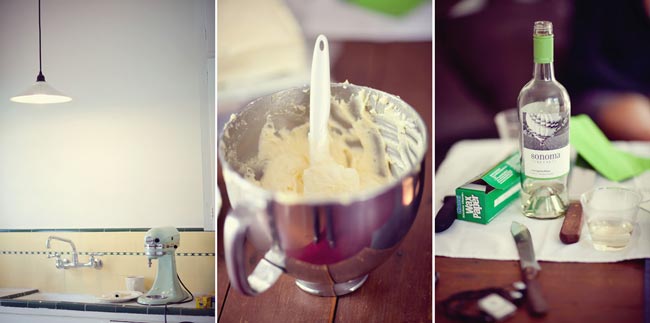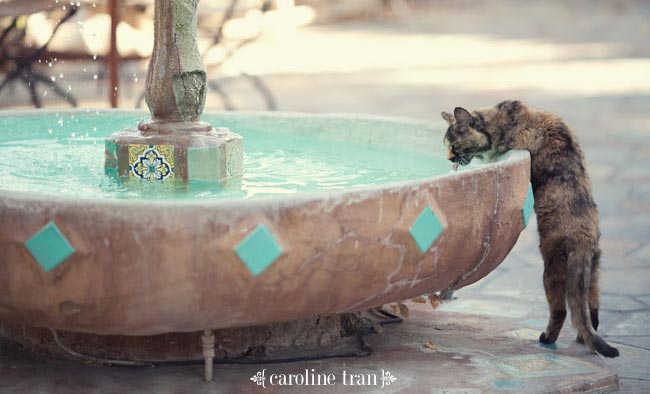 Her gorgeous broach from Pierre Bex: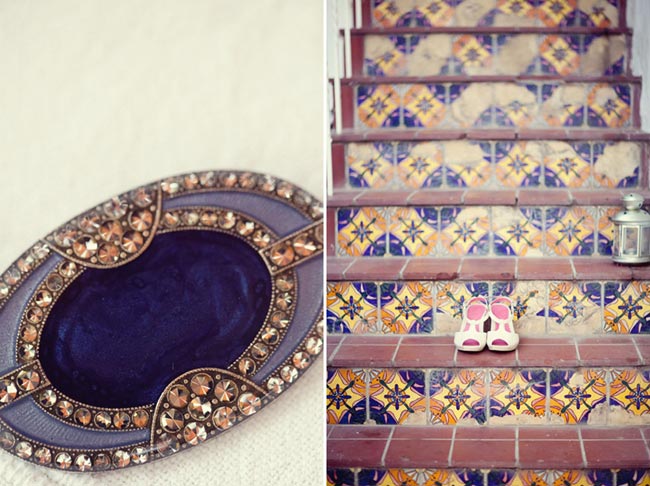 And her makeup and hair from the very fabulous Meghan Blaylock Smith.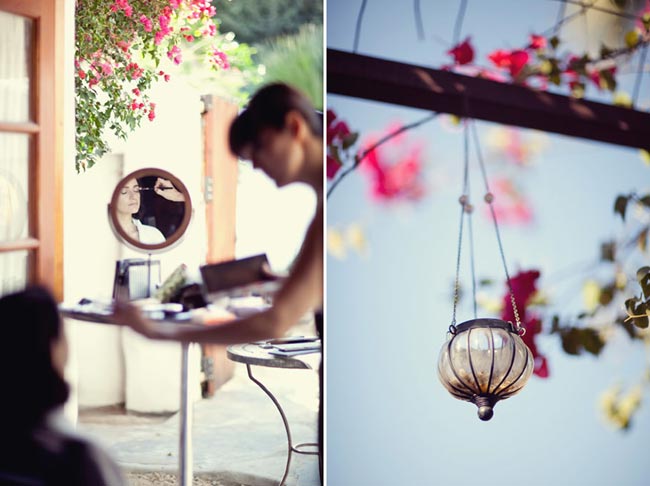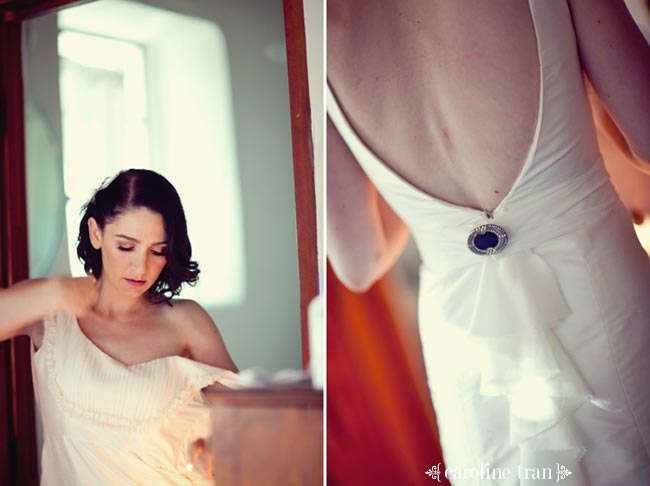 I think he just wanted to stay in the pool a little longer: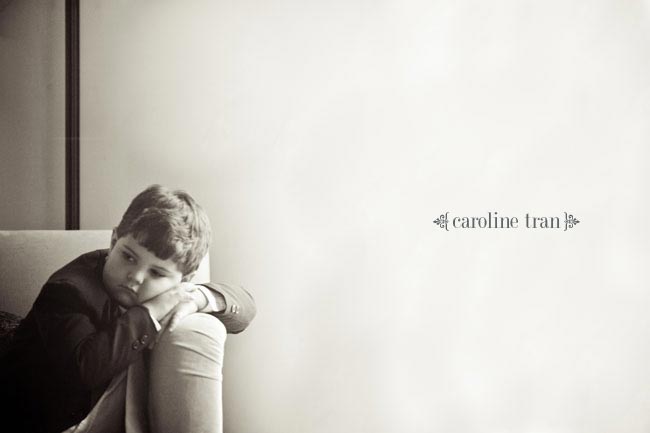 Johanna in her bridal suite all ready to go!  Isn't she gorgeous?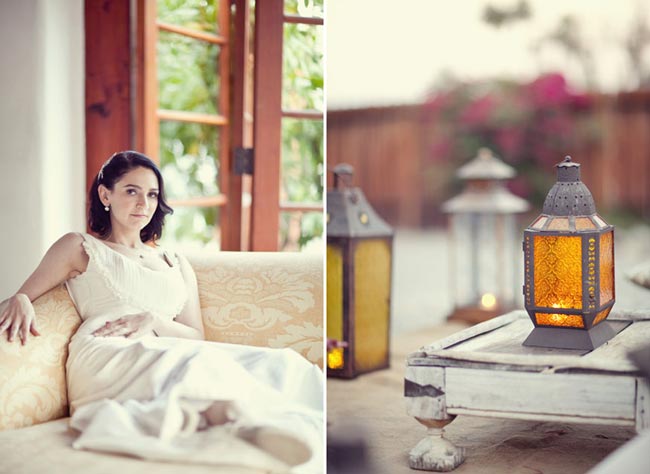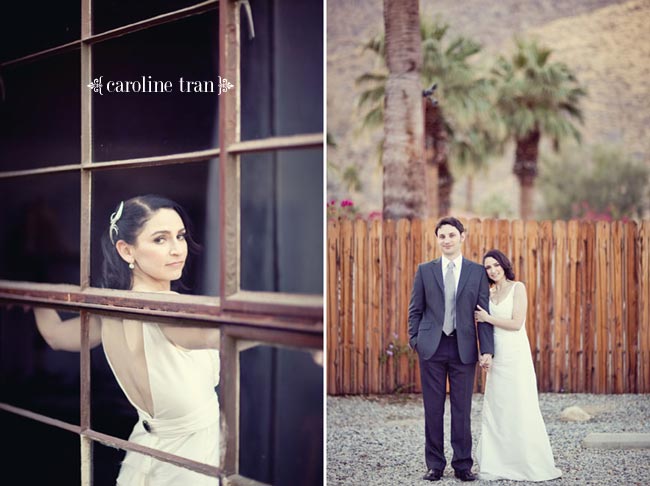 And I love the guy's socks: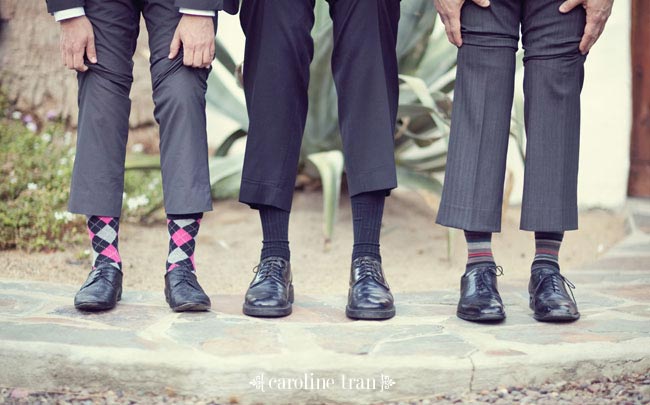 They have the coolest looking wedding party ever: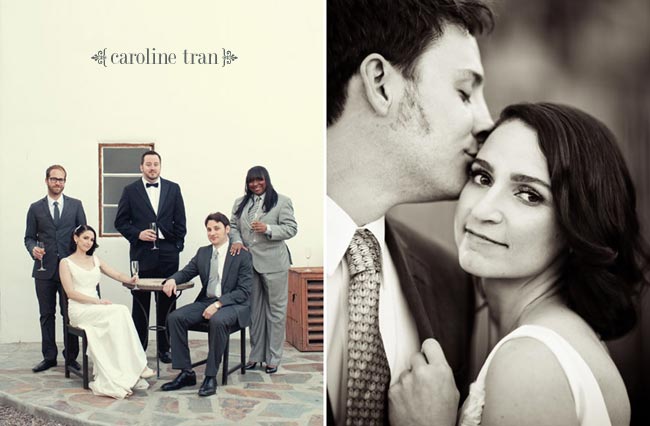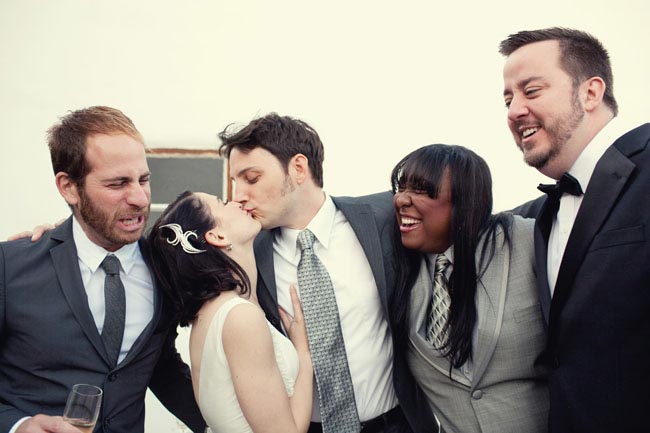 Willie from Piero's Acqua Pazza was not only their caterer, but also did an amazing job with their Moroccan decor.  This is the path that lead guests to the ceremony site: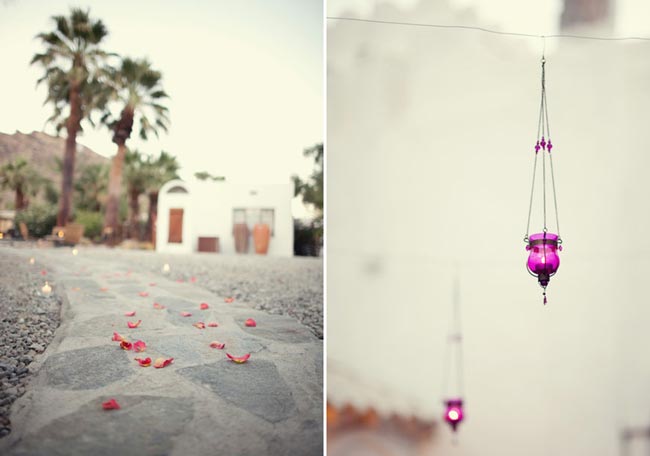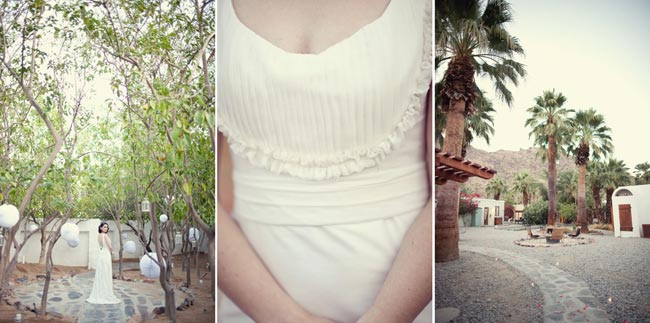 It was an intimate ceremony.  40 of their closest friends and family surrounded them in a circle as they exchanged vows.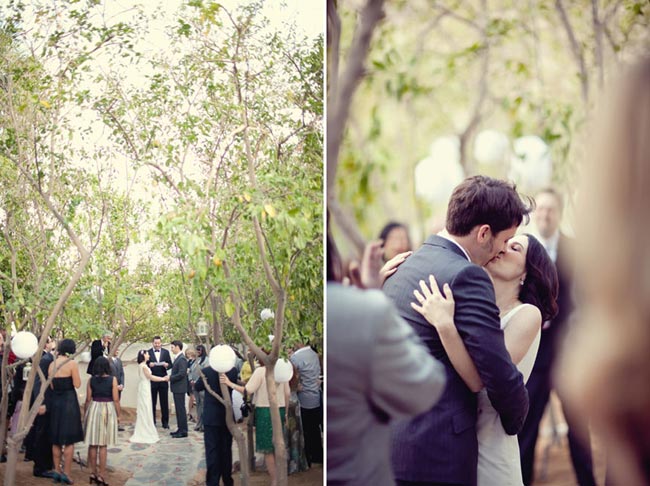 I love the rustic bed under all the lanterns and vines: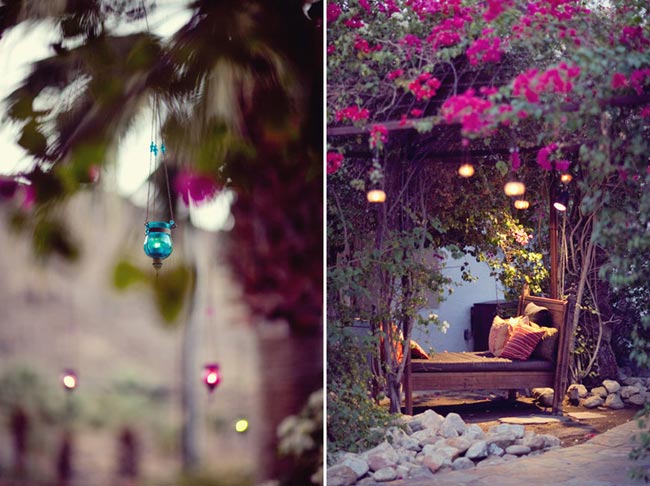 They had food stations that all fit the Moroccan/Mediterranean theme.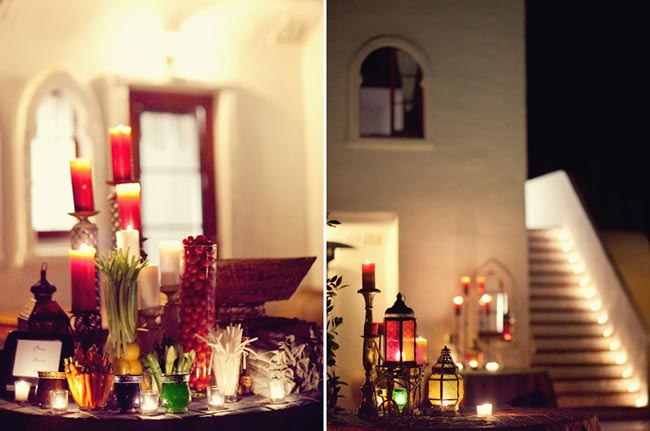 The awesome cake that their friend baked, with Polaroids of them from earlier in the day as their cake topper: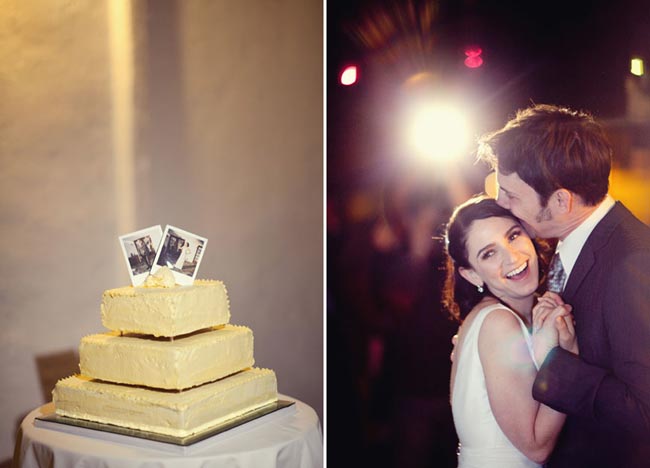 And the party went on into the wee hours of the night until people slowly trickled back into their rooms.  It was such a perfect and amazing day.  BTW, that pool was also heated to 80+ degrees.  Felt so good in the cool Fall weather.