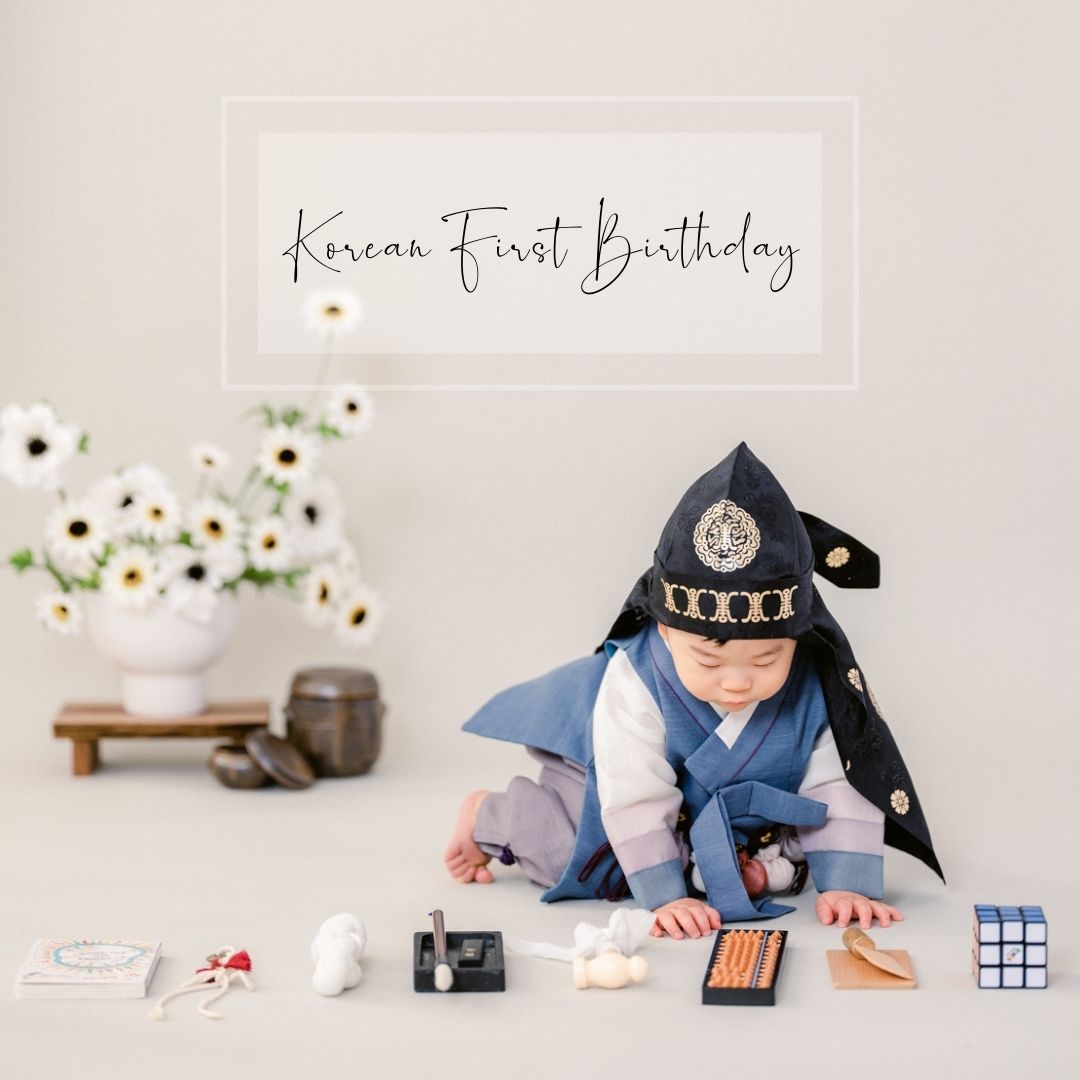 Korean first birthday tradition, also called a "dohl," is an extremely important event for Koreans. South Korea only developed from a third-world country into a thriving economy starting the late 90's. It was poverty stricken and many babies died before their first birthday from diseases. Therefore, it was considered a huge milestone for newborns to live to turn one.
In current times, we celebrate the Korean first birthday with the same amount of gratitude. The baby's Korean first birthday is celebrated with an event and or photoshoot where beloved family and friends are invited to come bless the one year old.
We are currently calling all February and March Babies! We want to help you celebrate and capture the greatest milestone of your baby's life. Whether it be a custom set built for your styled studio photoshoot/event photography, or just a set rental for you at a home party, we've got you covered! We prioritize and customize every family's needs.
For more information, visit https://carolinetran.net/chook.
Contact us today!