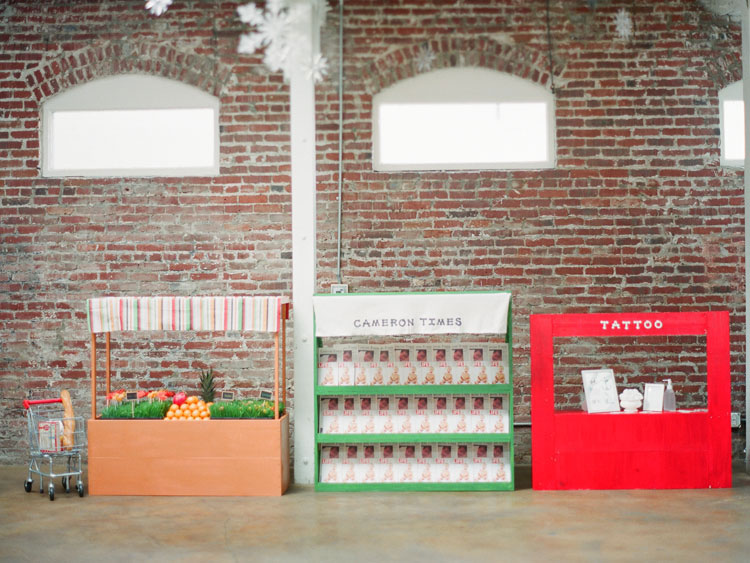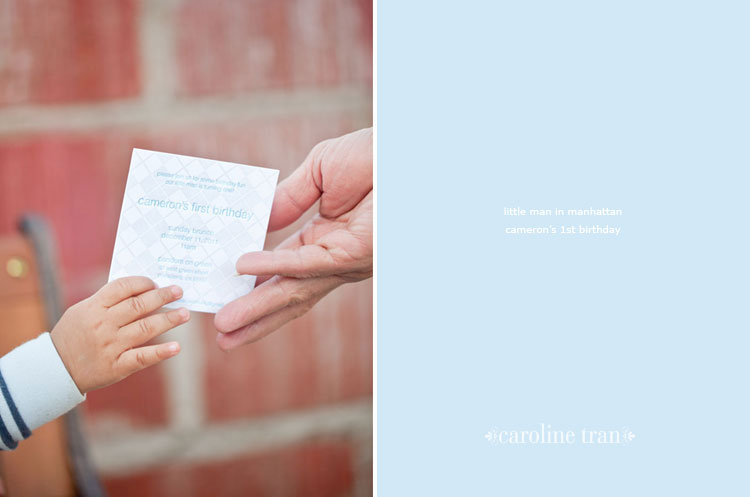 I'm so excited to share with you Cameron's wedding first birthday!  We joke that it's his wedding (and I've slipped on several occasions referring to it as his weddings… to people I just met) because it was SUCH a labor of love from so many people.  You can read more about this on our feature on On to Baby!
As most of you know, we have traveled with Cameron to several destinations.  One of our favorite was New York.  With the help from Linda of Grand Soriees, we designed a munchkin sized New York!   My dad built 4 mini stores for the kids.  I love this photo of my dad next to 3 of them: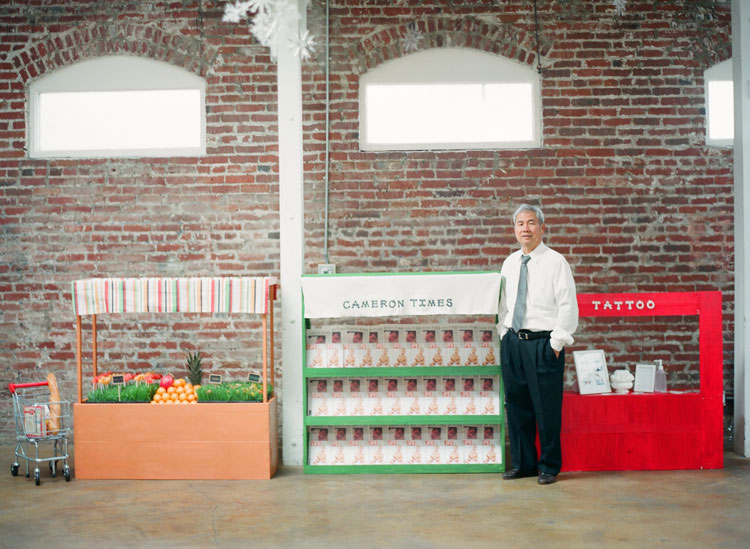 I created munchkin-sized newspapers and Life magazines, filled with stories from his first year.  He got a preview and I think he likes it: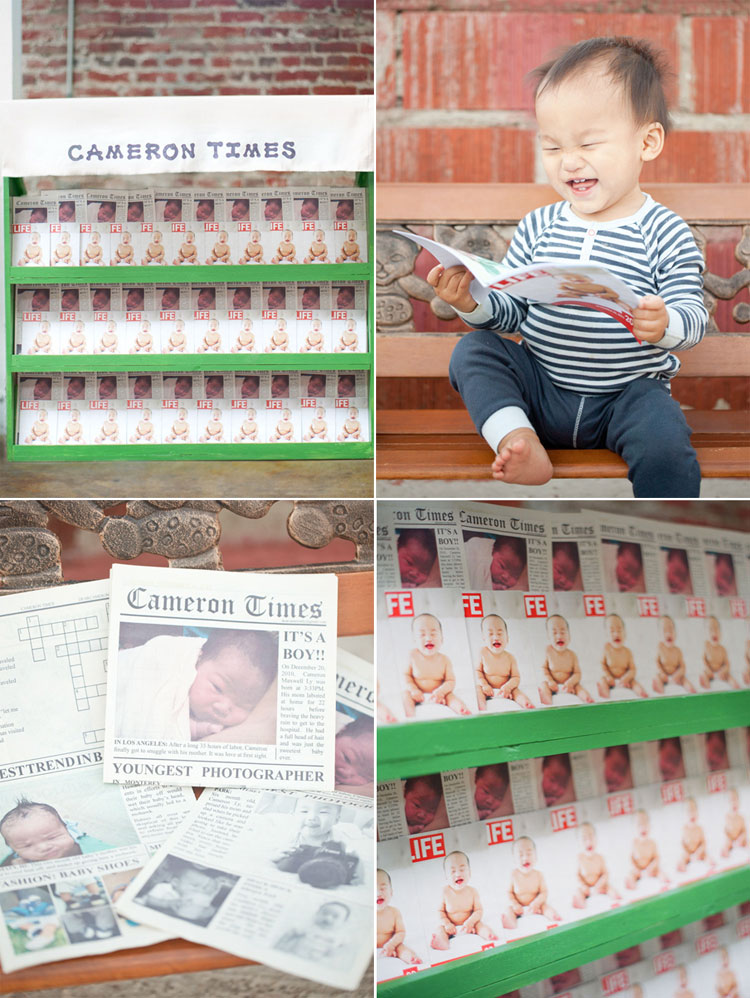 I enjoyed making the crossword puzzle for the newspaper, and below is one of my favorite ads from the magazine: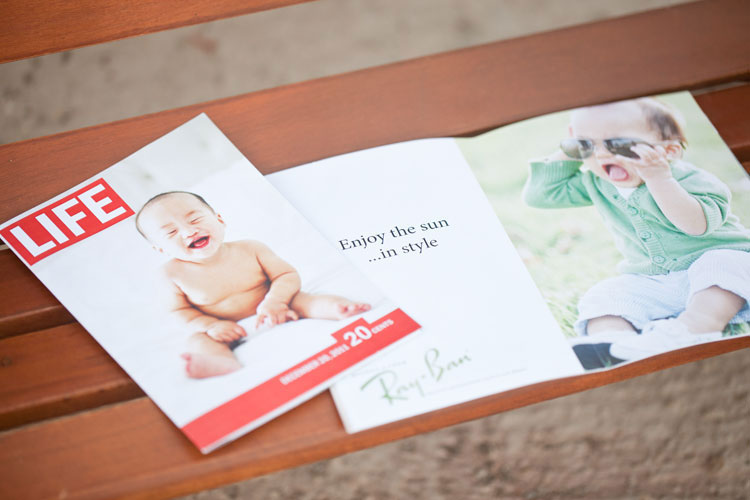 Wilmarose of Lovely Jubilee did an amazing job styling him.  I love the orange bow tie she picked out for him!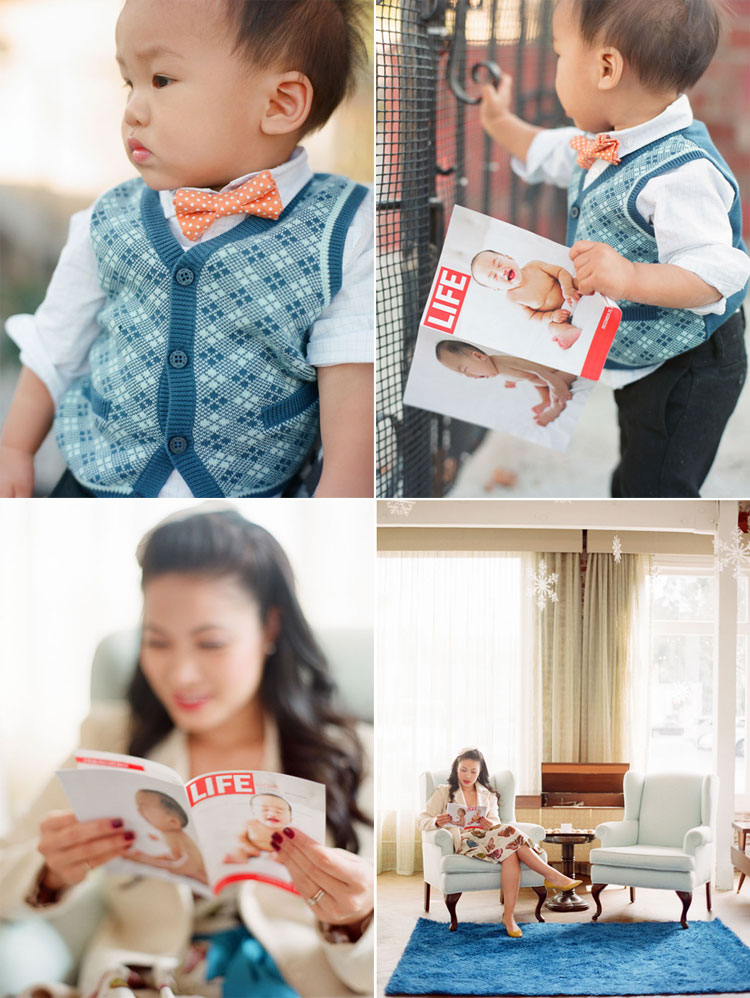 We sent out mini boxed invites with letter pressed cards created by Felix Rhys.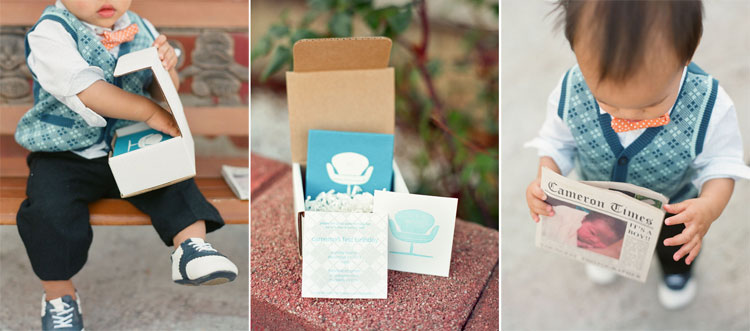 My friends and family also loved the photo booth provided by Instabooths.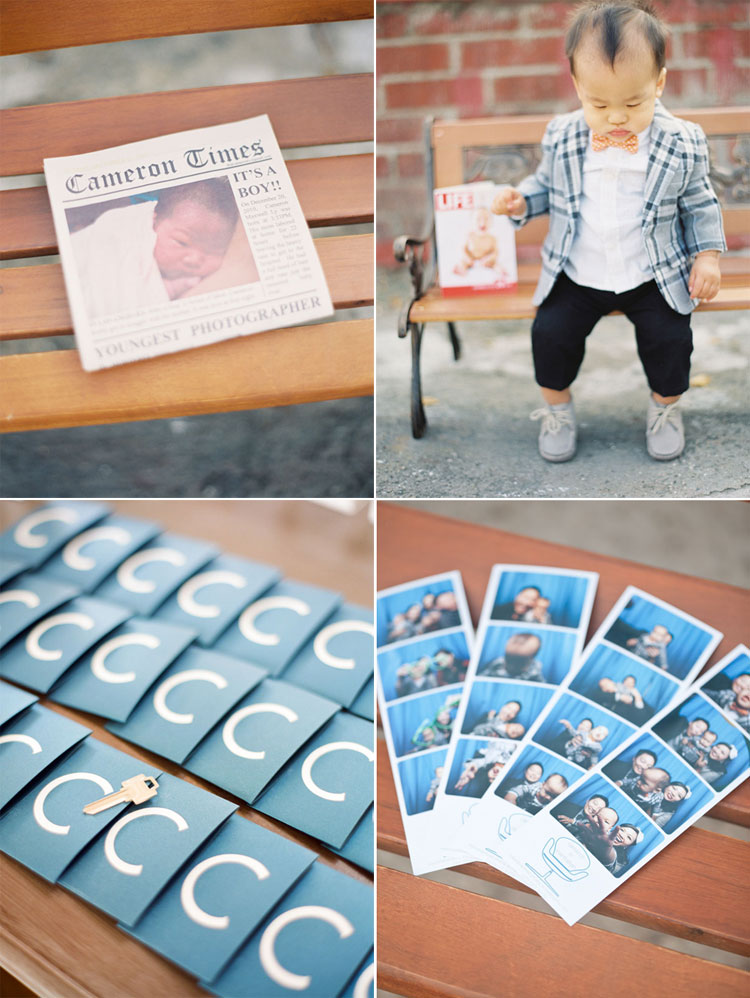 And Pandora on Green was the perfect setting for our little Manhattan!  The staff there is incredible!  It's also just a block from my office, so if any of you swing by, please say hi!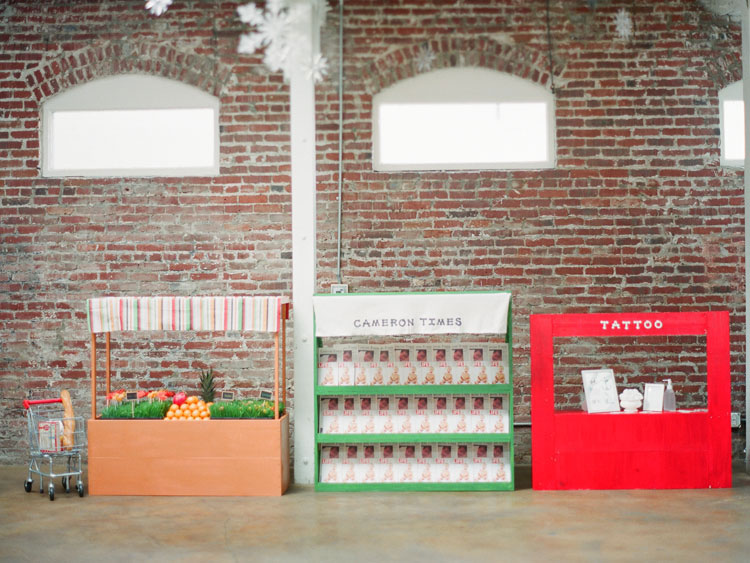 One of my favorite elements was the mini fruit stand that my dad and I made.  I wanted to give kids healthy options.  What I learned is that kids like anything on a lollipop stick, even tomatoes!  I used a cookie cutter to make animal shaped melon pops, and they were a huge hit.  It was awesome seeing kids munching away on fruits!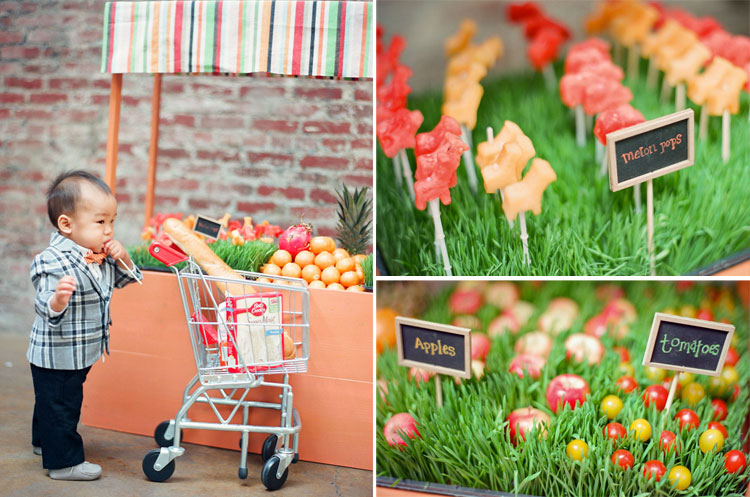 Another favorite element, mini central park, complete with chess/checker tables and a Shake Shack!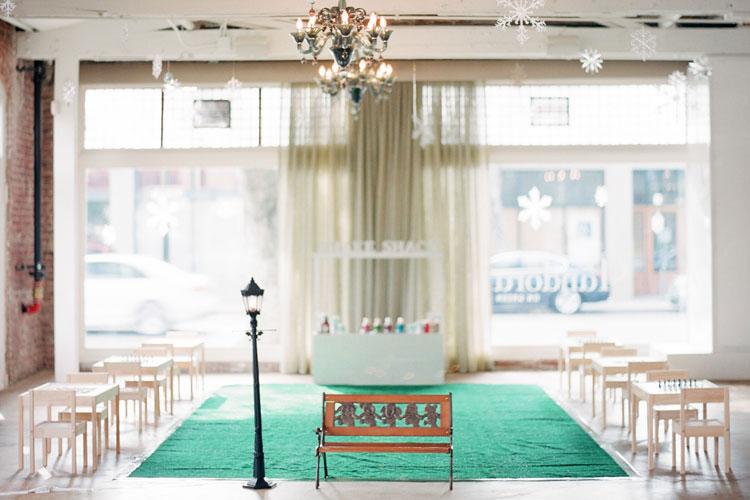 Shake Shack is one of our favorite burger joints.  Chocolate malted shake…mmm…  We brought mini shakers and kids got to be Milkshake baristas!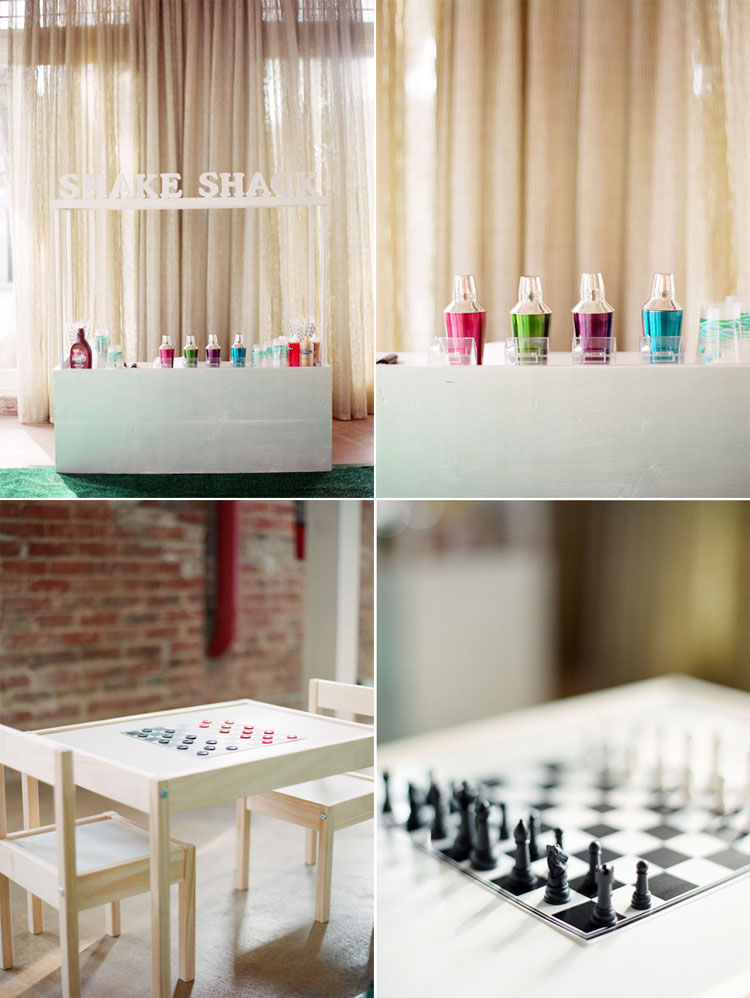 Little old men chilling at the park: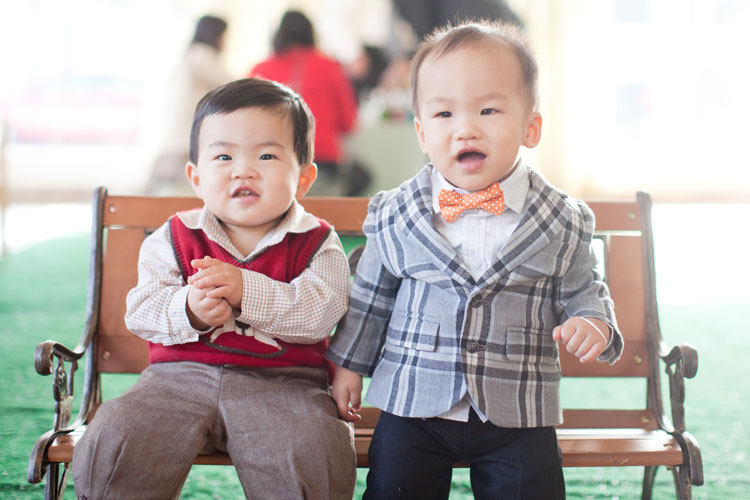 Central park on a warm winter day: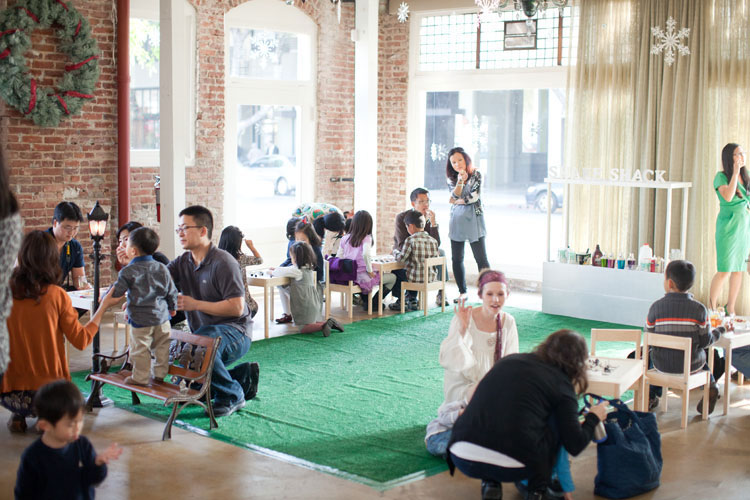 The kids loved the Tattoo parlor!  Huge thanks to Wilmarose for styling the family, and Chiali for the incredible hair & make up.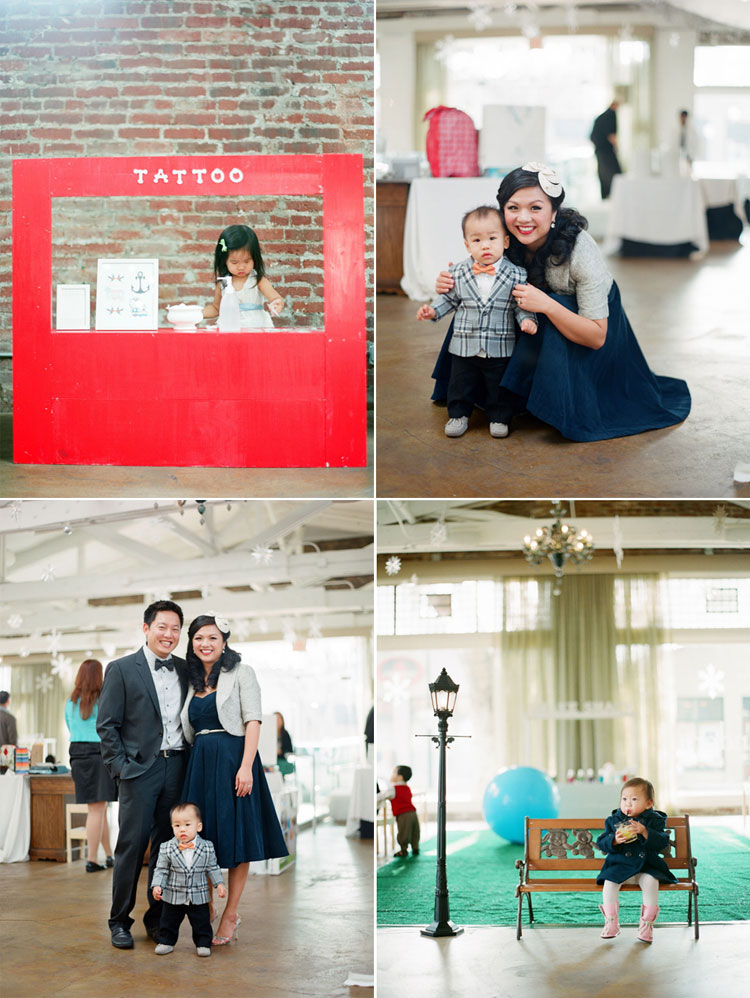 And another favorite moment, all the kids enjoying their little city.  You probably can't tell, but this was the best attempt at taking a group photo.  :)  The little shopping cart was very popular!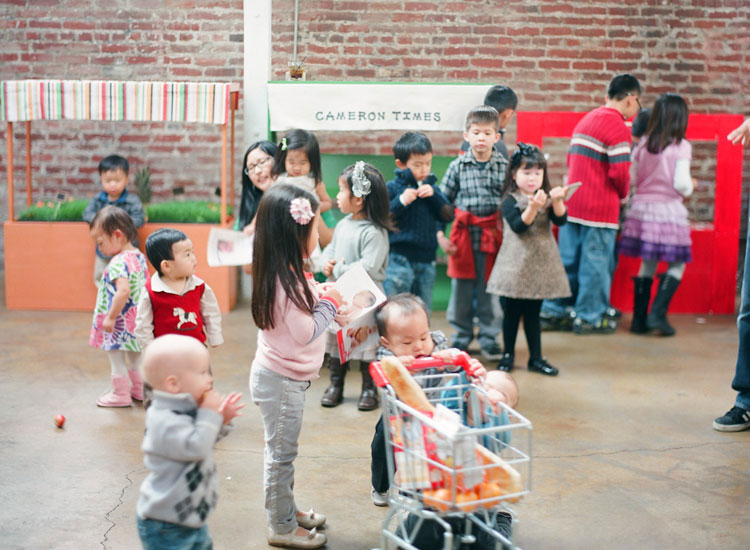 Lucky Cameron had 5 cakes, made by Esther of Batch from Scratch.  The one he's eating is carrot.  yum…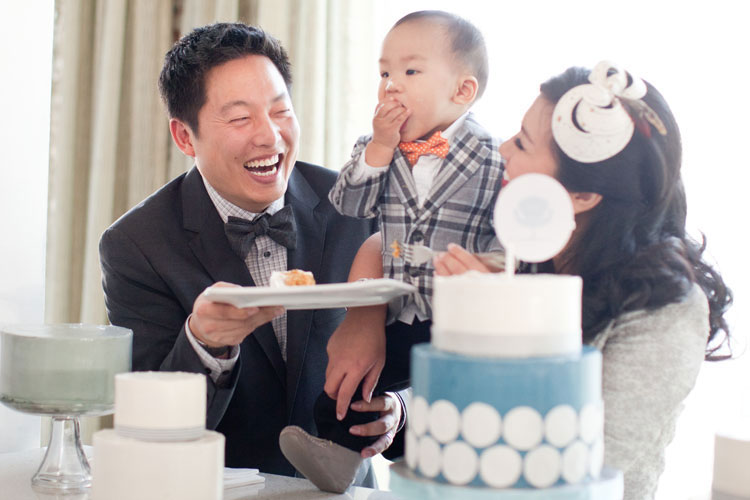 We also had red velvet and chocolate.  yummy!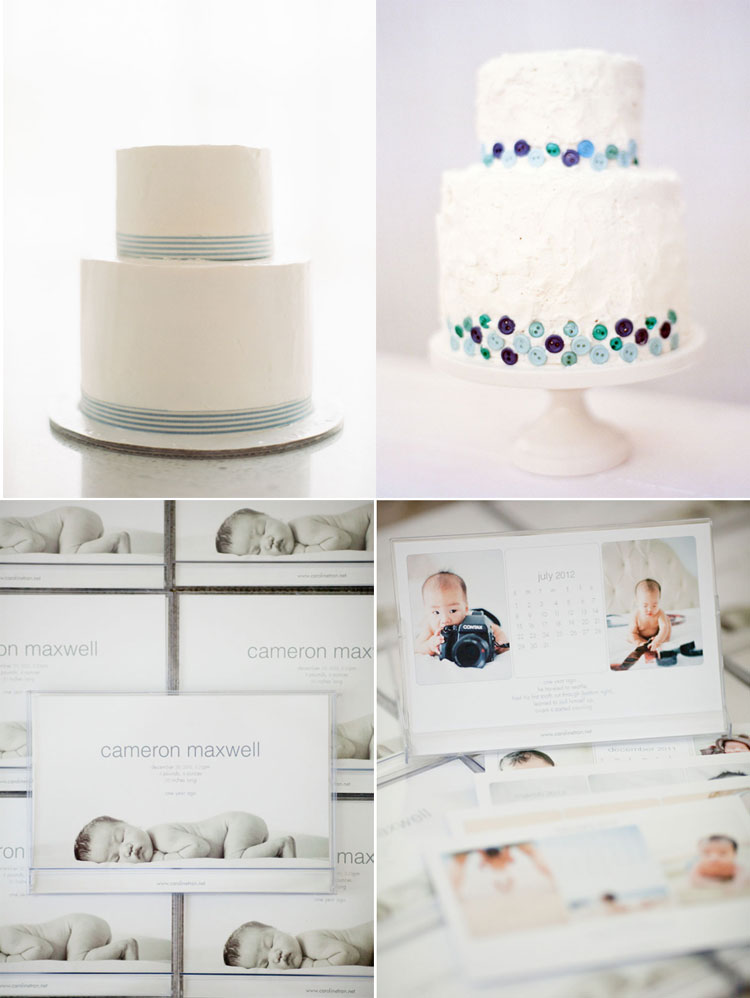 And another favorite DIY project was creating these "One Year Ago" calendars.  Each month, guest will get a little glimpse into Cameron's world this time, last year.  It was fun reminiscing each of the 12 months in his first year.  Some months were slow, and some was really hard to pick just 2-3 photos!
Last but certainly not least, the HUGEST thanks to the Skybox team!  They made everything come together so smoothly!  Like a wedding, there were many moving parts and they made everything seamless!
And here's a little highlight created by the talented Rainbow Fish!