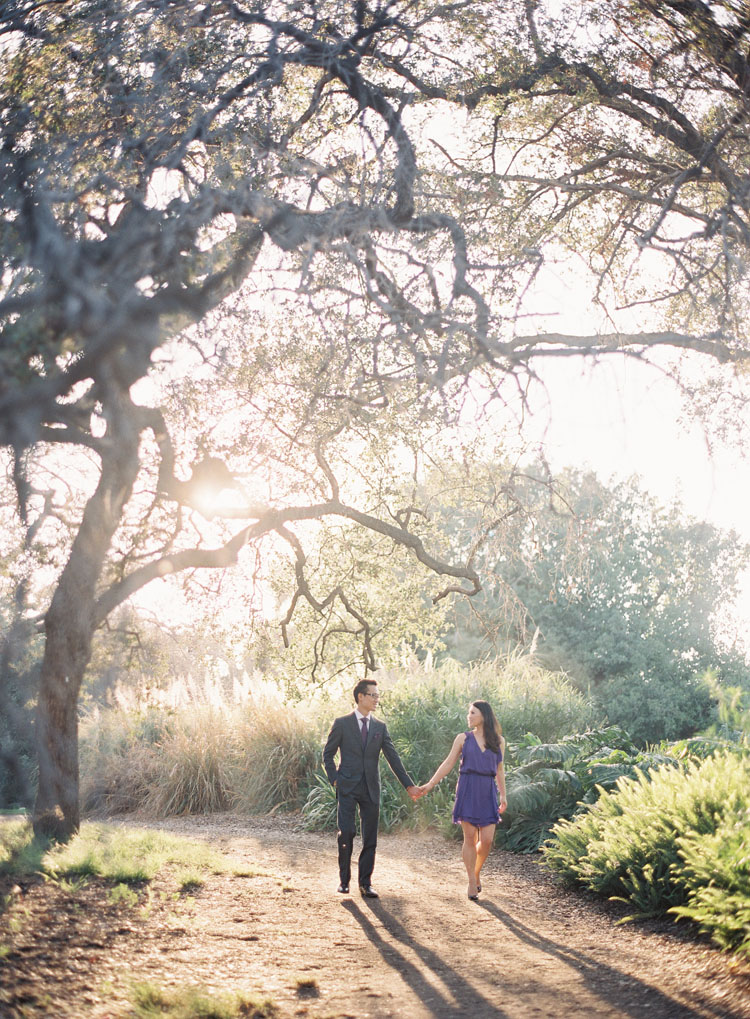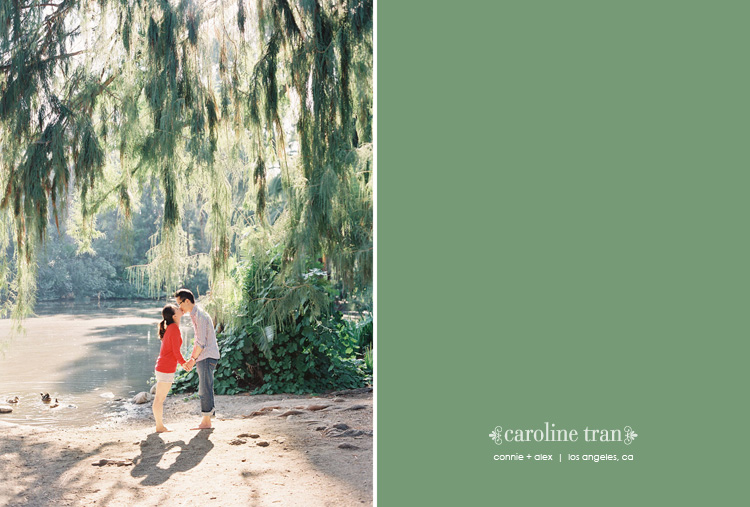 You know how there are some people you meet and it just feels like you've known each other all along?  That's what it was like when I met Connie for the first time at our shoot.  Though she was born and raised in LA, she has been working overseas for the past 3 years.  She moved back to reunite with her fiance just a week before our shoot!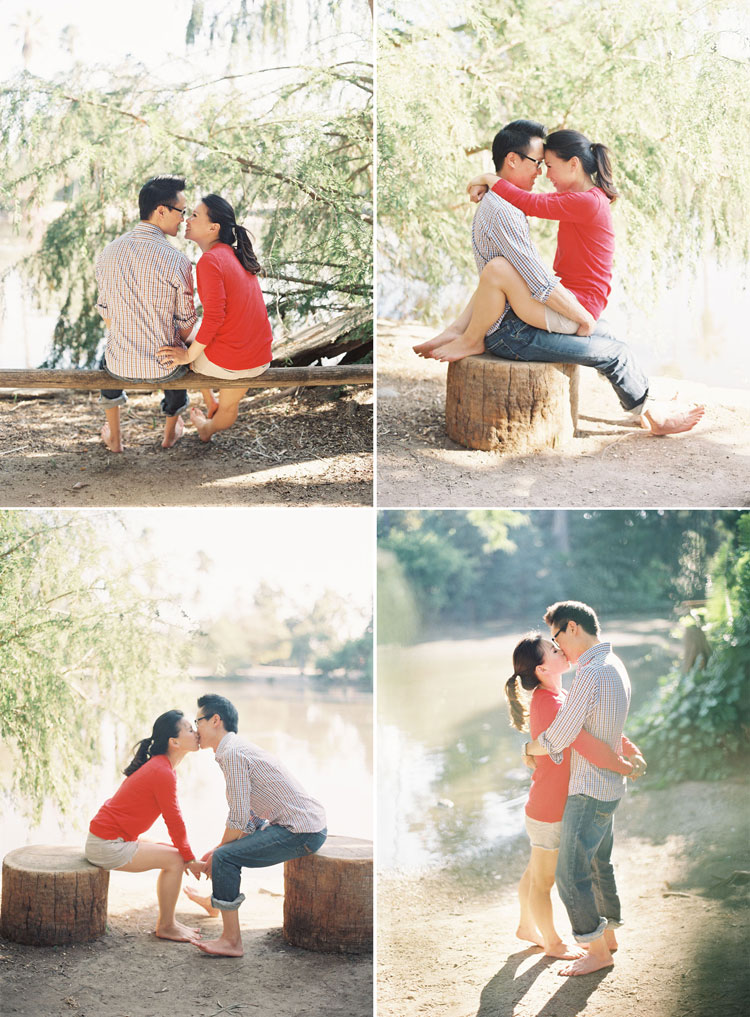 When we encountered this lake, I had to shoot there.  I had them take off their shoes and have some fun by the lake.  Fun fact… Alex being in the medical profession is a super clean freak.  He totally stepped out of his comfort zone for Connie and I think that's just so sweet!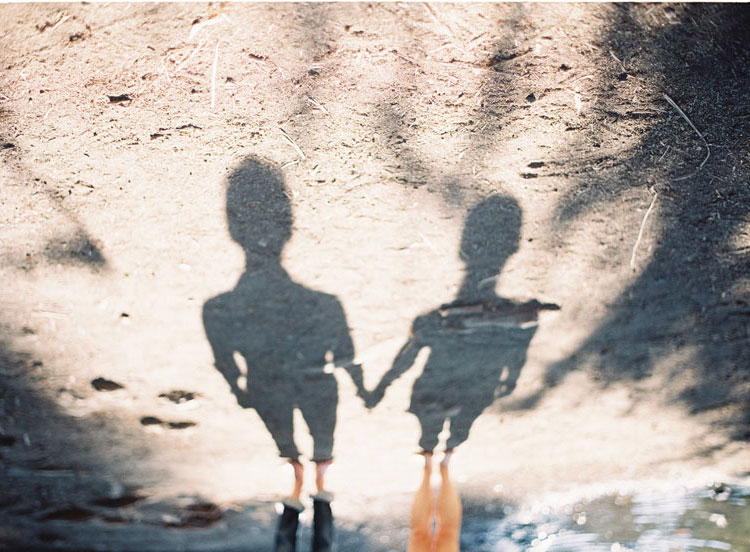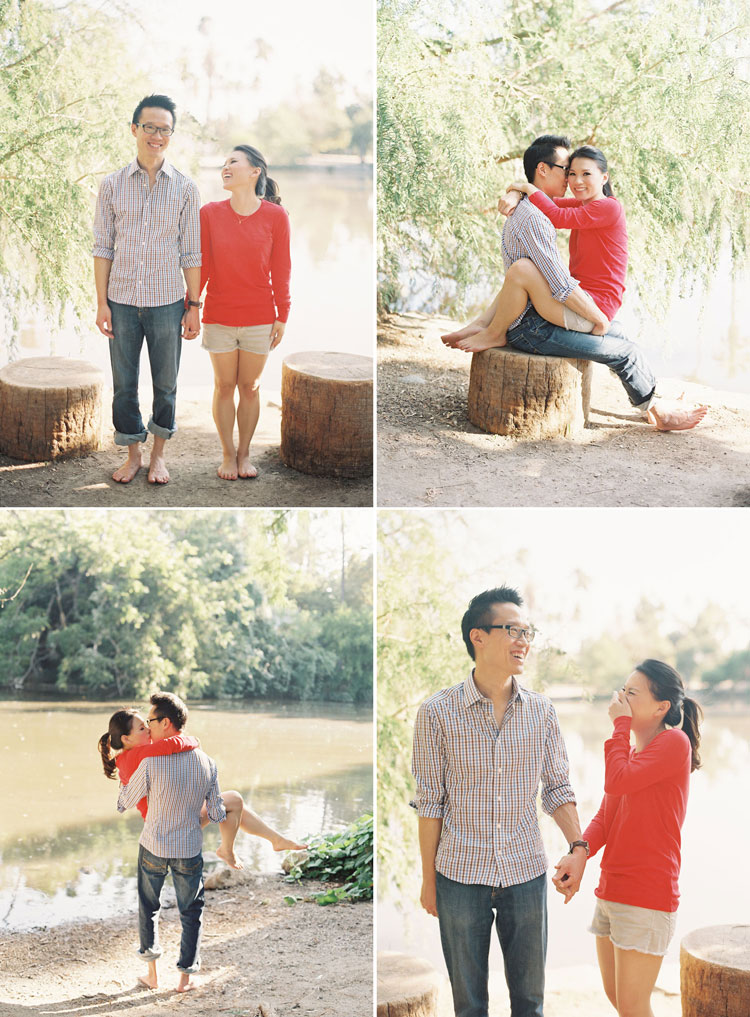 Alex is actually most comfortable dressed up, so we did some dressier photos for him too.  I love these bamboos we found… by the restrooms!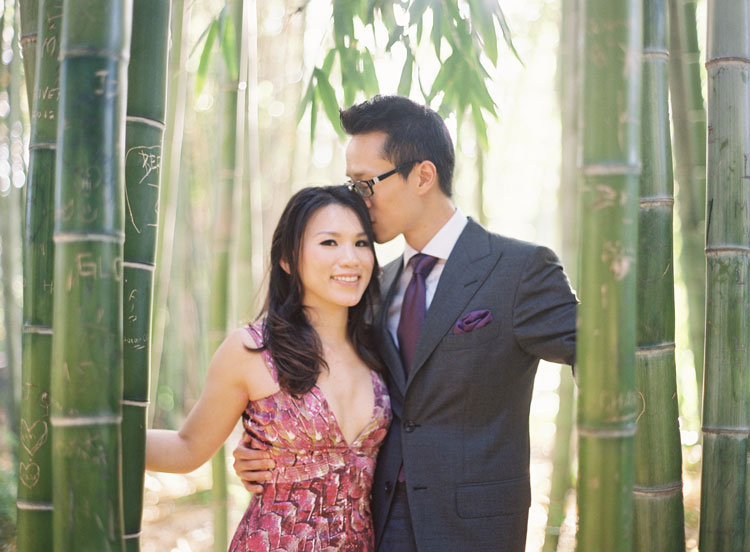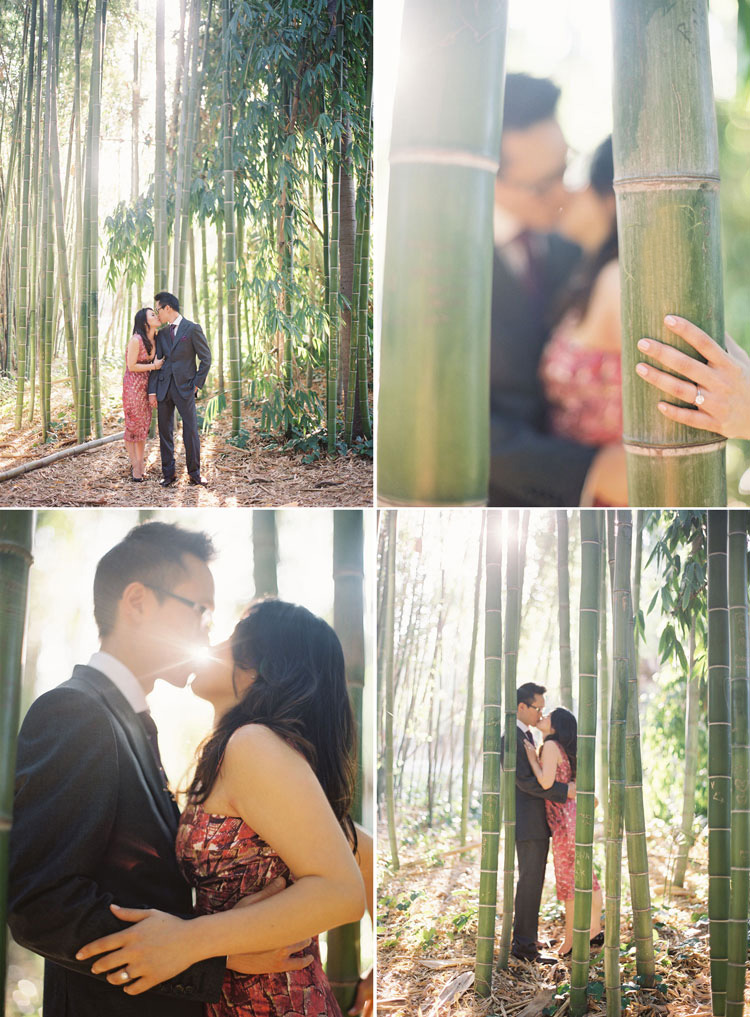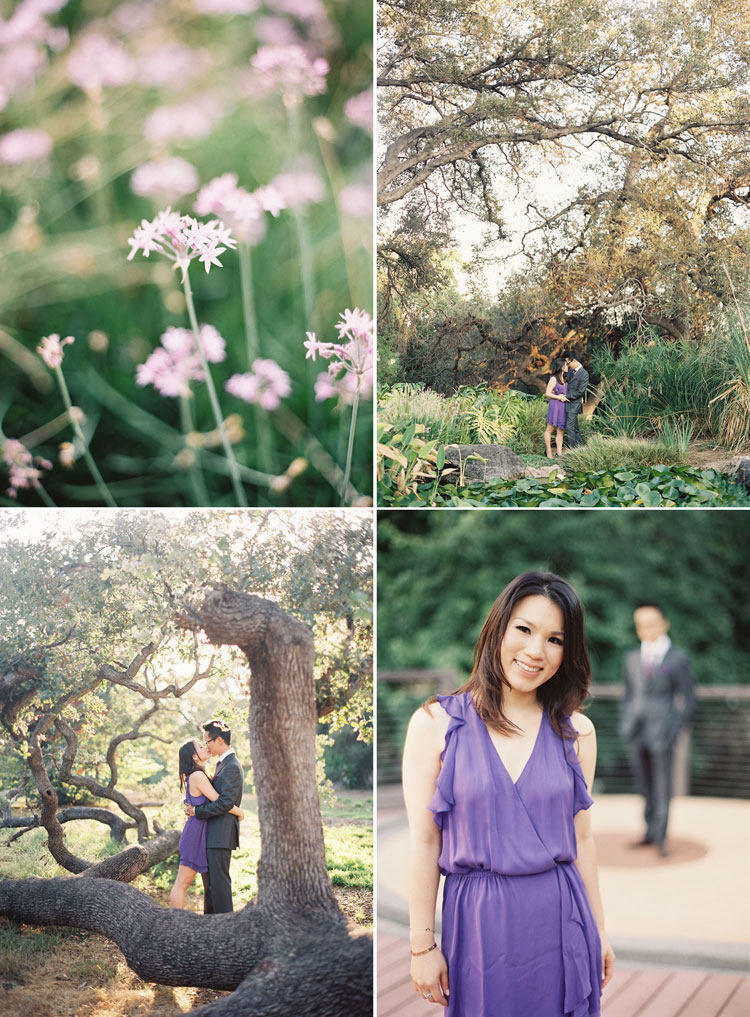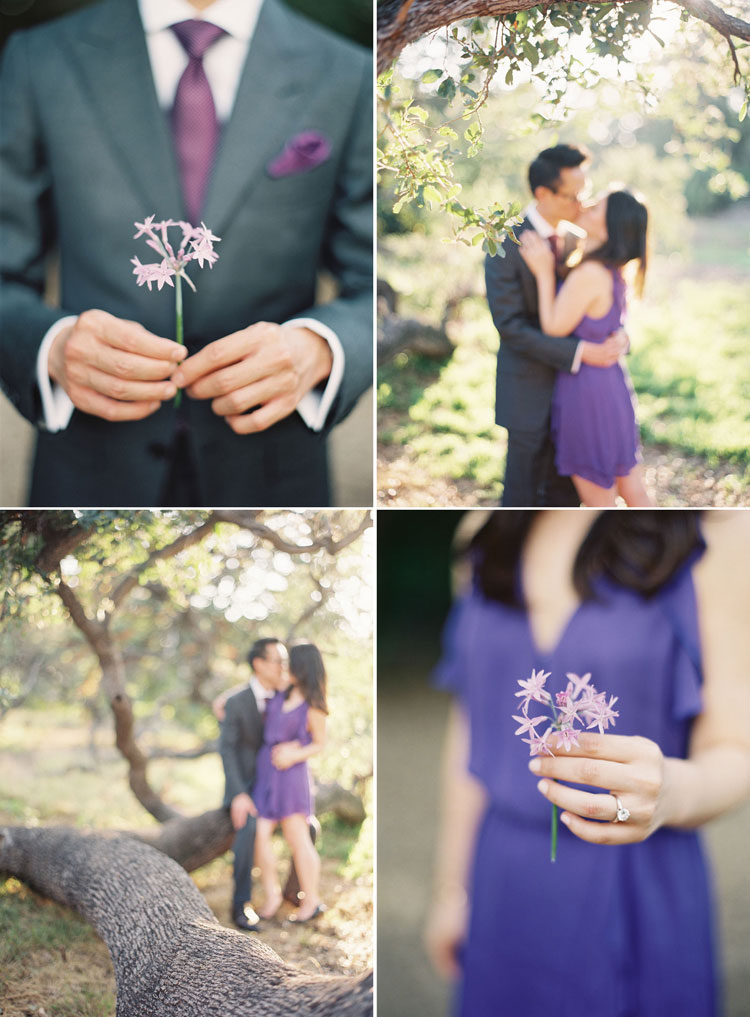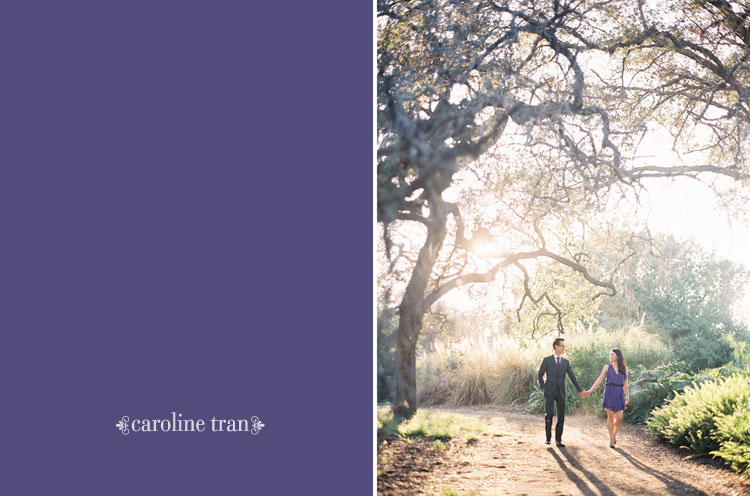 And I'm just in love with the light coming through the trees.  Congrats to Connie & Alex on their engagement!  They are as cute as it gets!