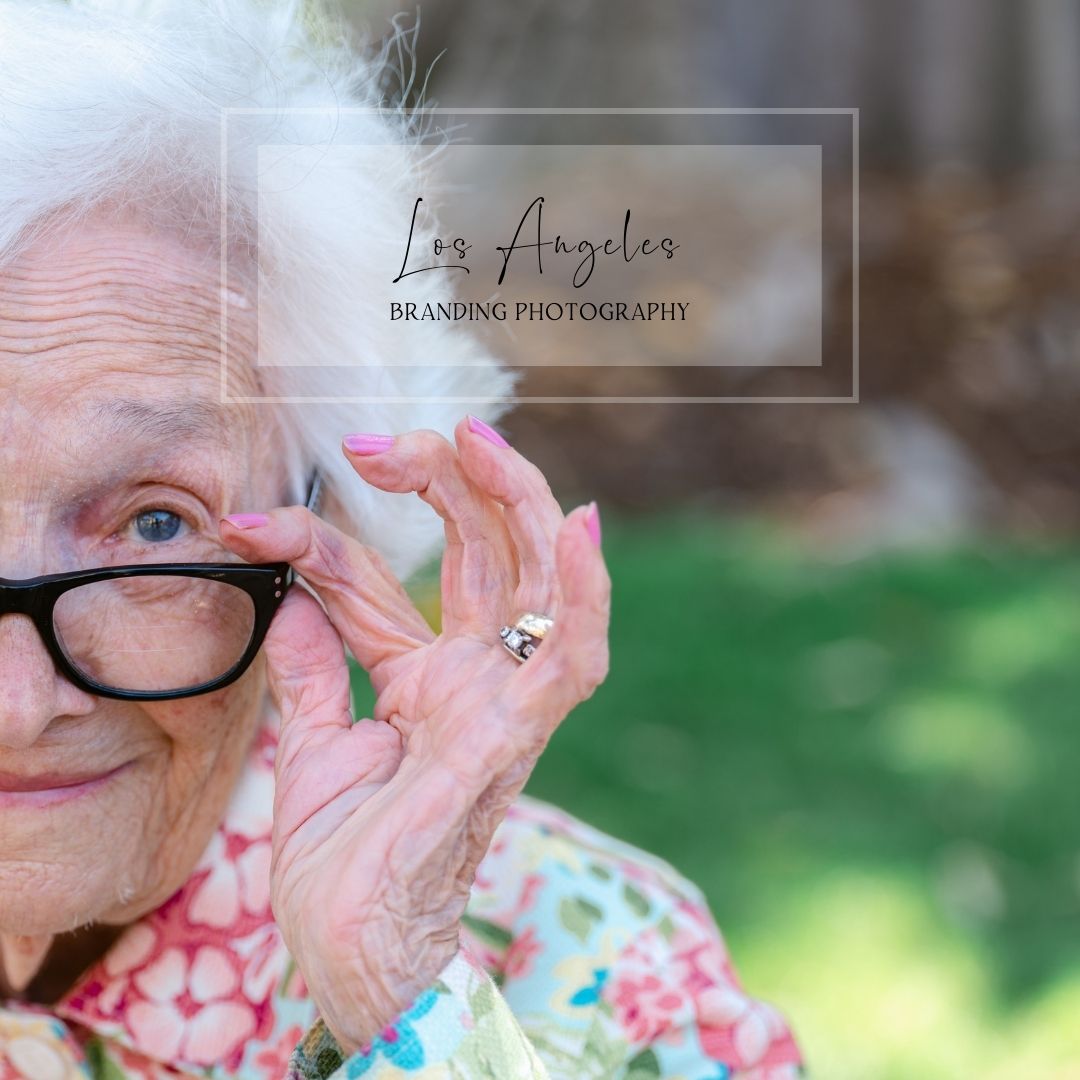 I recently had the privilege of producing some branding photography for the website update of a senior living community in Los Angeles. Hollenbeck Palms is a historic residential and assisted living facility in the heart of Downtown Los Angeles. They've been around since the 19th century, and over the years, their beautiful grounds have retained the old-world charm. Gardens abound in this oasis amongst the urban L.A. jungle! While Hollenbeck Palms' property is reminiscent of yesteryear, there's no reason their marketing needs to look outdated. I was brought on to do the photography when their team decided it was time to do a branding and website update.
When I'm hired for a branding photography project, one of the first things I do is have a conversation with the clients to learn what story they want to tell and what image they would like to convey to the world. I see myself as a storyteller, so when I'm shooting individuals, I try to tell their personal story; when I'm doing a commercial shoot, I aim to tell the story of the brand. I believe that being able to convey a story through images is what gives images the power to make you feel something. Once I know what my client's goals are, I art direct and my team puts all the pieces in place to produce images that evoke the feelings we want customers to feel with that first impression.
In order to tell Hollenbeck Palms' story, I decided to forgo hiring models for their branding photography and instead, used their actual residents. This decision not only increased authenticity in the final images, but it actually made my job easier because the residents were genuinely happy so there was really no need to look elsewhere!
They have so many activities available and it wasn't hard to get photos of people having a good time. In trying to learn more and unveil the intimate stories that occur in this retirement home, I had the honor of getting to know a lot of the residents.
One such resident was Betts, a 95-year-old woman, who first grabbed my attention with her vibrant and immaculate outfit. She regularly plays the violin at Hollenbeck Palms, building on her lifetime of musical ventures. Even more remarkable was that she actually worked in Hollenbeck Palms' activities department when she was 18 years old, and 40 years later, returned to enjoy her retirement. If that doesn't speak to the allure of this place, I don't know what will!
I love storytelling and our elders have the best stories! Hence, this was a truly amazing and fun photoshoot. If you're a business in Los Angeles (or anywhere else—I do travel!) and are looking for some fresh branding photography, I'd love to help—get in touch with me today!