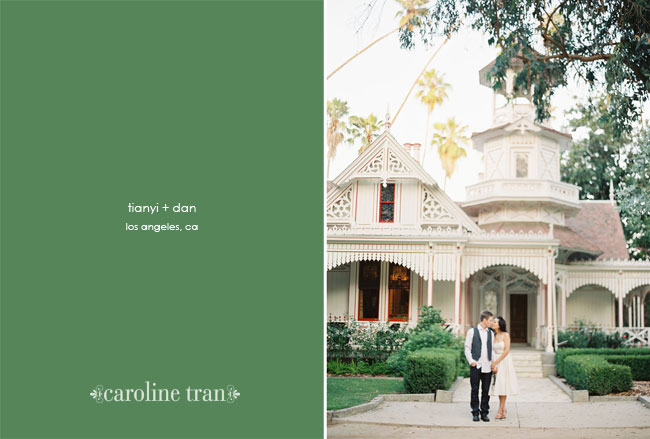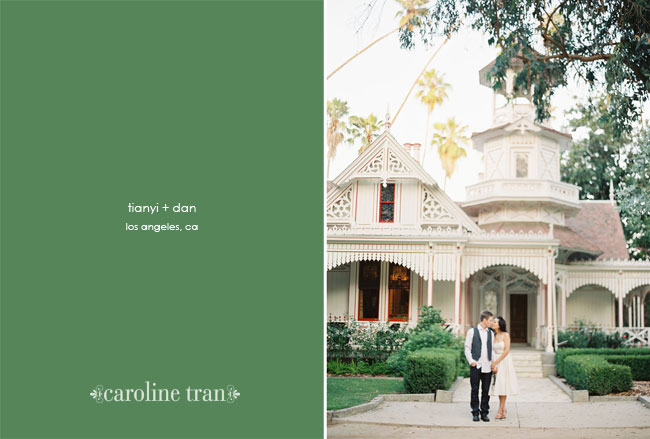 I have THE sweetest engagement session to share with you today!  This was recently featured on Green Wedding Shoes, so if you haven't checked it out, go see more photos there!  Tianyi is the owner of TISELLE, a line of gorgeous letterpress cards.  I first met Tianyi long before she was engaged, and absolutely fell in love with her work.  It's witty, clean, and feminine.  When she contacted me last year about shooting her wedding, I was (needless to say) estatic!  I knew we would click asthetically & personally.  I didn't meet Dan until this shoot, but when Tianyi told me how they met, I already liked him.  Guess where their first date was… oh, just Tibet.  Yes, Tibet.  In Tibet, they hung up traditional prayer flags together, which you'll see represented with silk ribbons at the end.  They are world travelers and spent most of their relationship long distance.  They would meet up in different parts of the world and kept this journal together: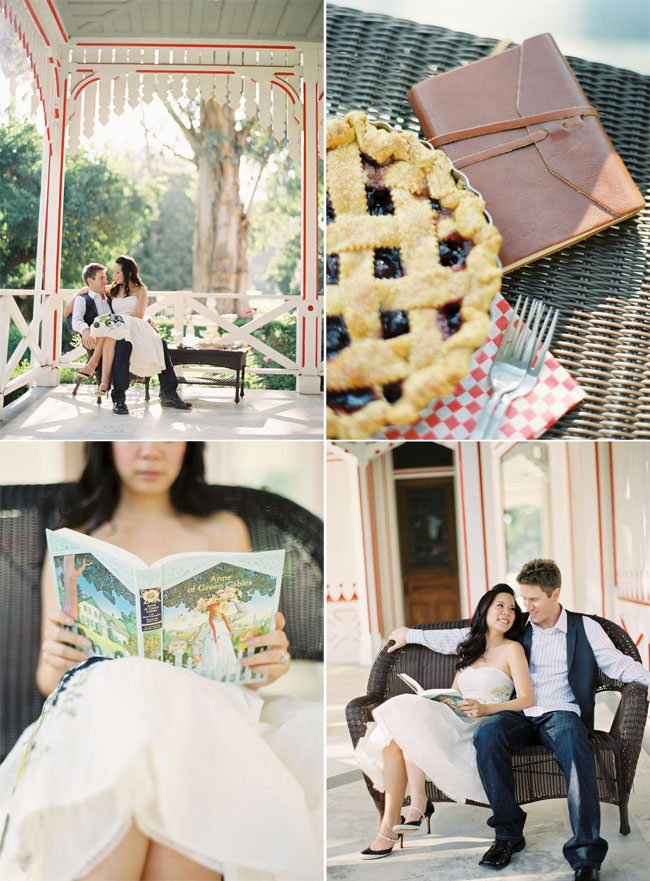 Tianyi's favorite book is Anne of Green Gables.  We wanted to use it as our inspiration for the feel of the shoot, but really keep it about their story.  Another piece of their relationship that worked really well together was Dan's family tradition of making cherry pies.  His mom has a secret recepie and gets special cherries that are $20/lb!… or something like that.  They shipped the cherries to LA to bake for their wedding!  With those two elements, we came up with a unique shoot, just for them, and all about them!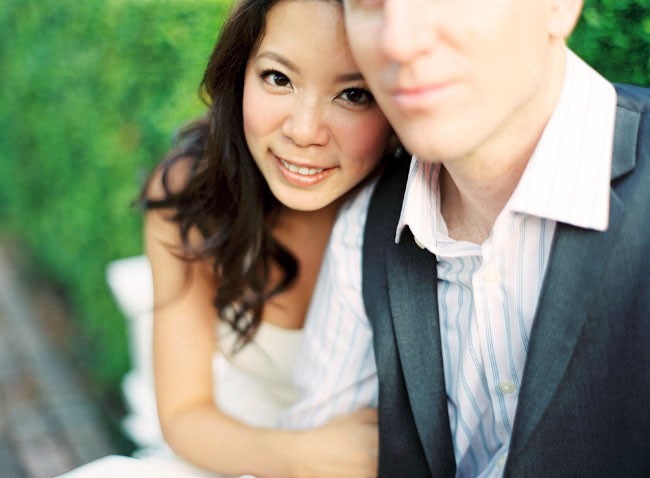 I just love how happy they are together, and so happy for them that they'll finally live in the same timezone!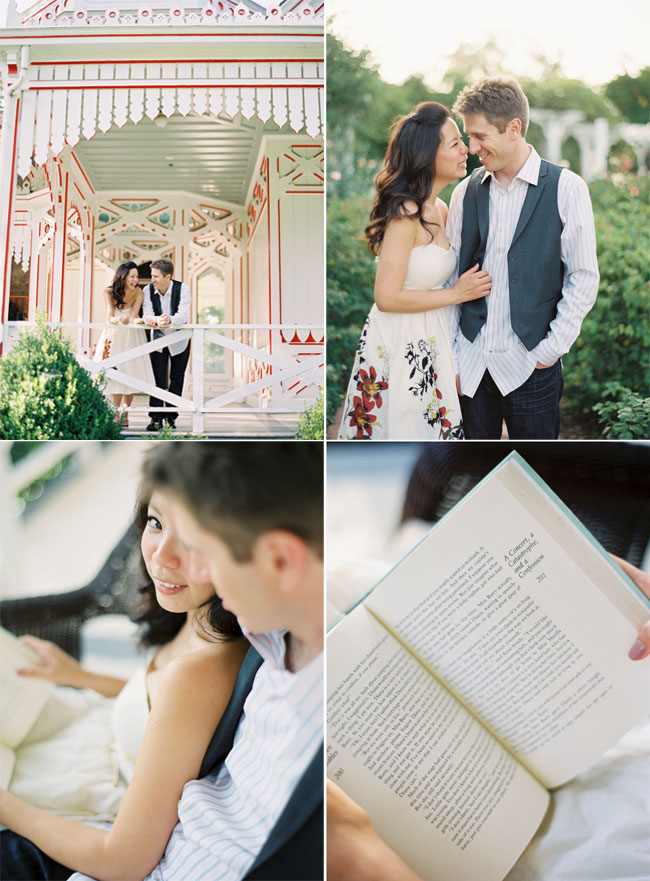 Special thanks to Kelley from Picture Perfect Events who helped with the styling and was my photo assistant this day!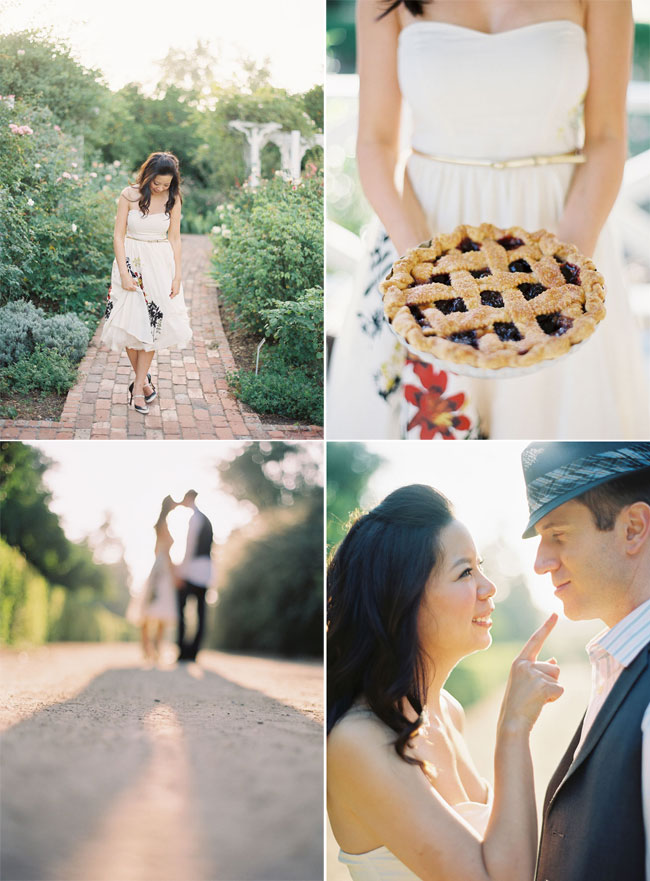 Dan can cut a PERFECT slice of pie!  Even the first slice!!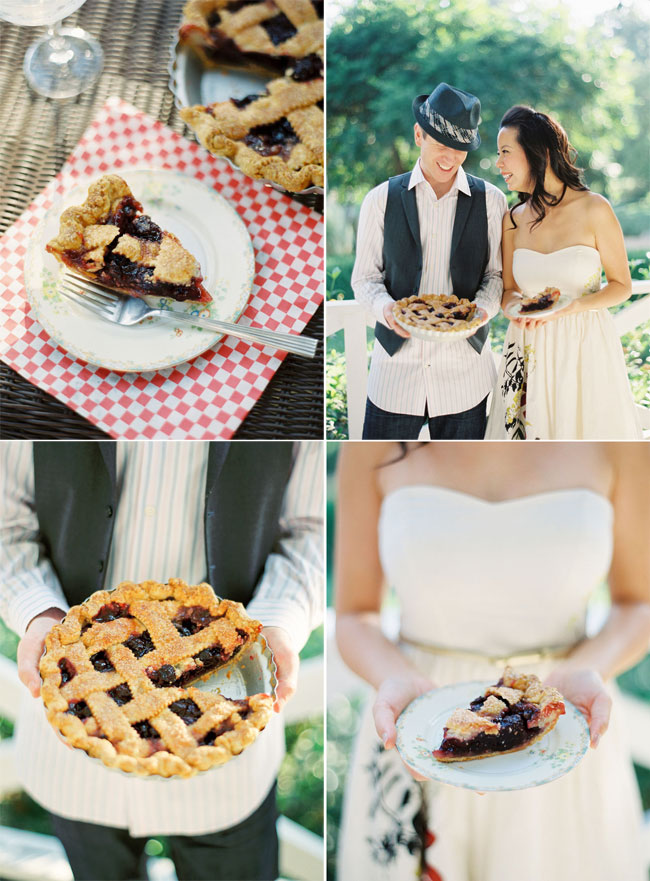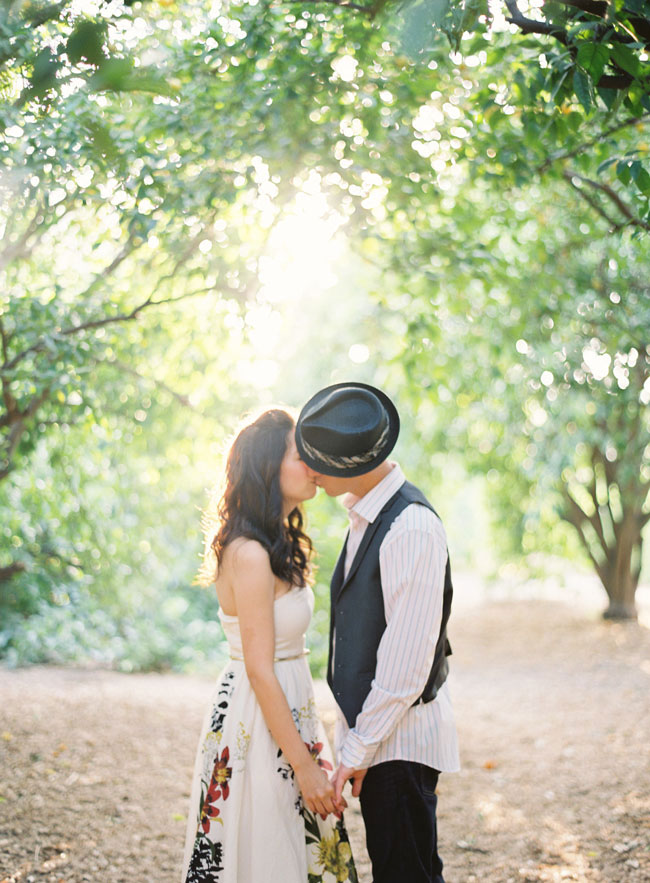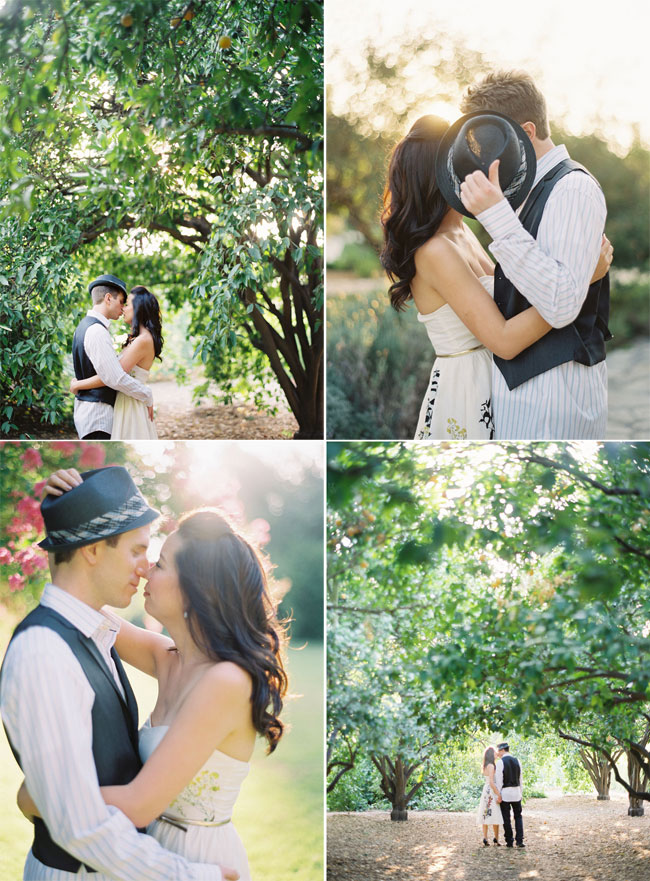 I love these last few shots we got with the ribbons: