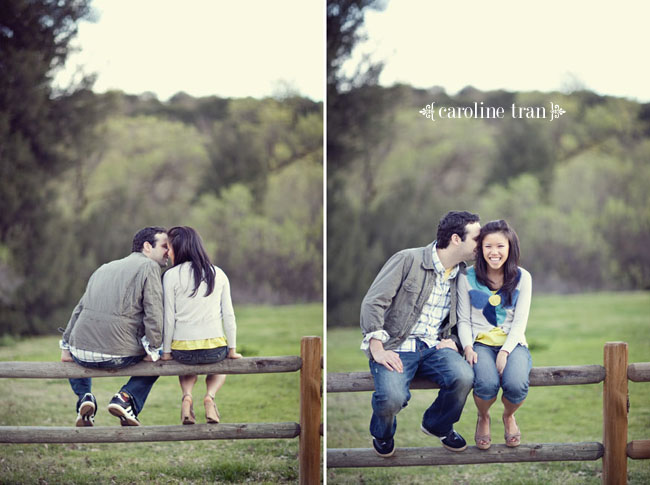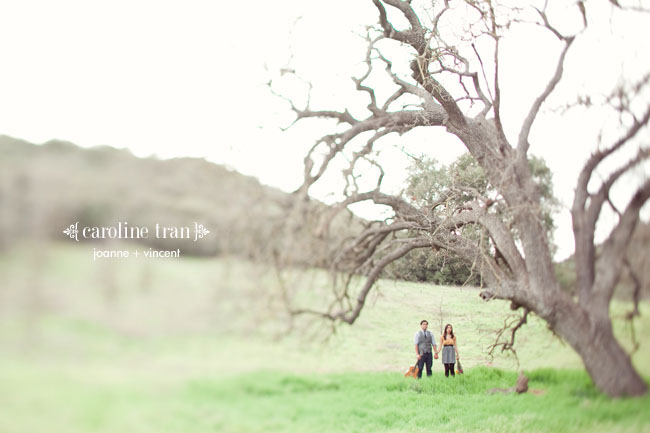 These two are getting married in a week and a half in SF.  I'm so excited!  I still remember meeting these two in my office last year.  Their plans were just coming together and I got to hear all about their ideas.  It's so cool to see them through the decision making process – what color linens, what color uplights, what kind of flowers, etc.  When I see the wedding all come together, it means that much more to me because I saw them through the planning journey.  As I anticipate their wedding, I thought it'd be a good time to share a glimpse of their engagement session.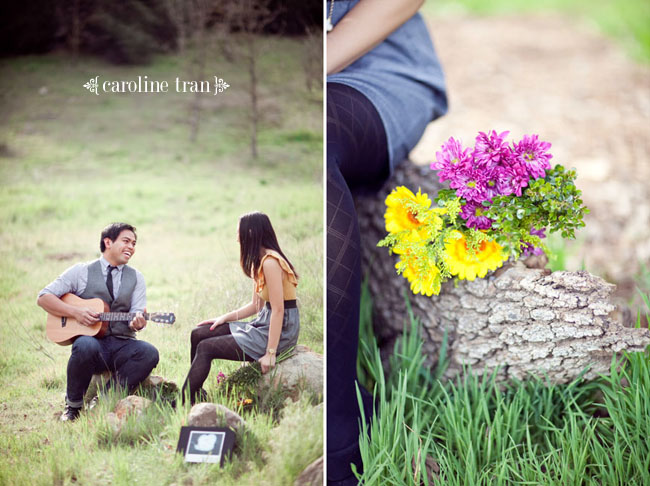 I was just telling my husband this last night, but a guy serenading is about the hottest thing in my books.  haha.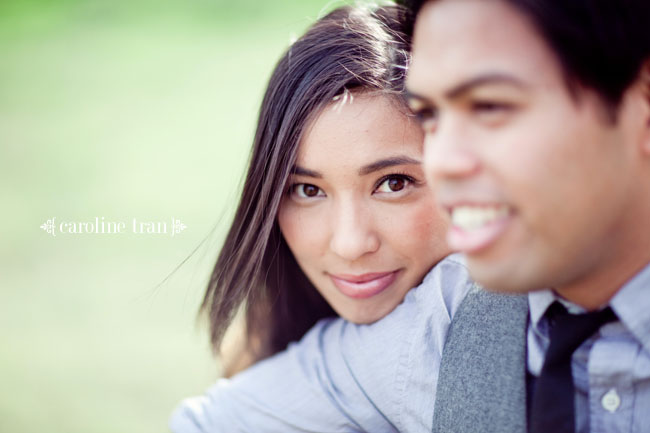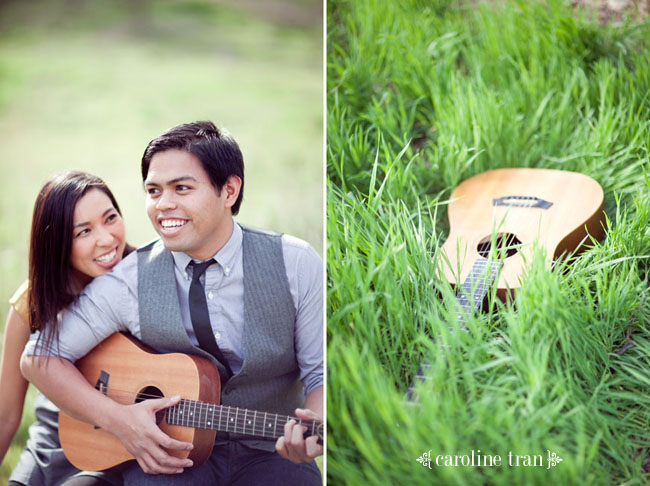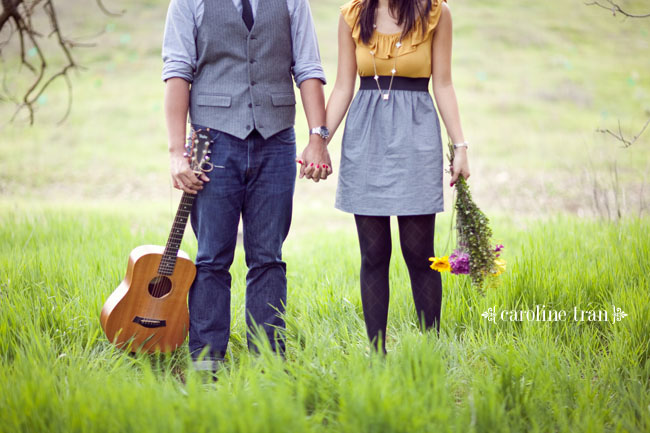 I would be all giggly like her too if a guy were to serenade me!  *hint hint Jonathan*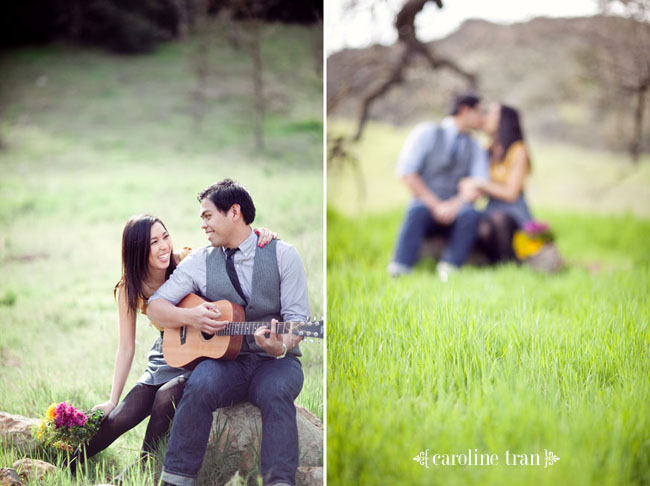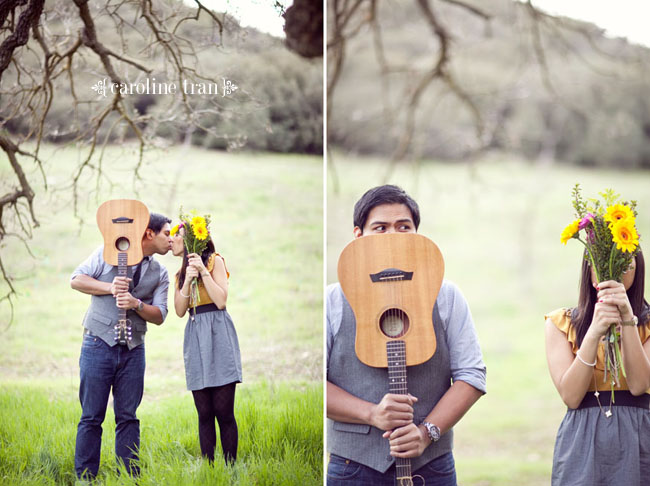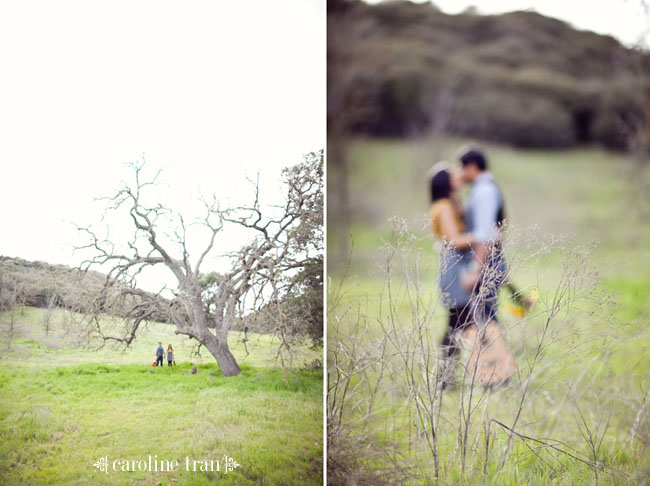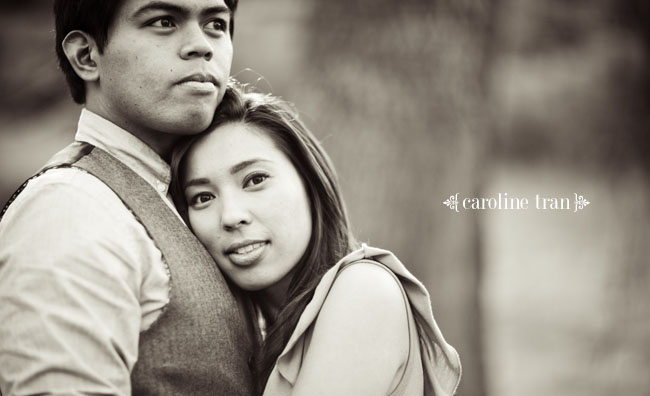 The next center photo cracks me up.  We were done with our shoot and walking to our cars.  I turn around and see the following and just had to take a photo.  It's just way too cute!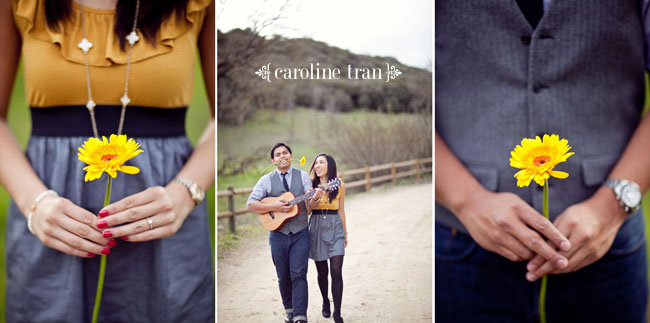 And I just love this final image.  Wouldn't it be great at the end of a slide show on a big screen?  It's so… in your face!  lol.