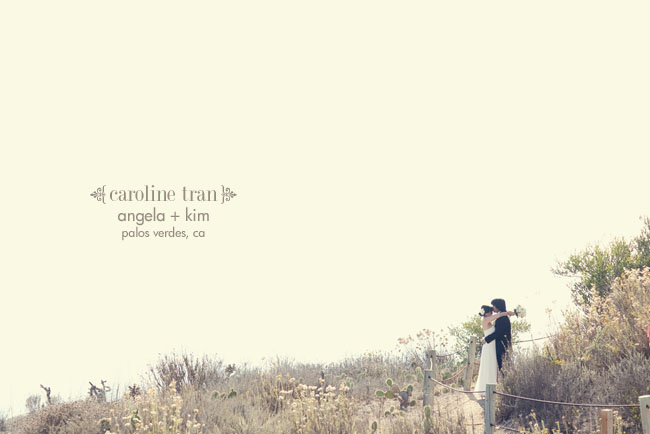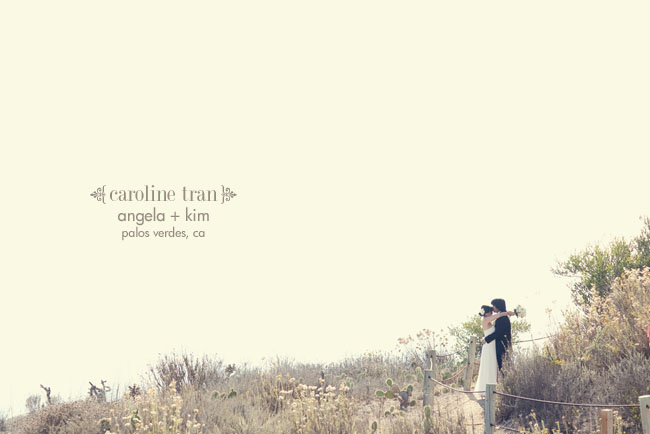 This post is long overdue!  You may remember Angela & Kim from their Santa Monica engagement session.  This adorable couple tied the knot!  This was my first time witnessing a Cambodian ceremony.  The attire is so beautiful and the ceremony is so heart felt.  The outfits are so intricate that they hired an expert to come.  They brought all the clothes and jewelry and helped the wedding party get dressed.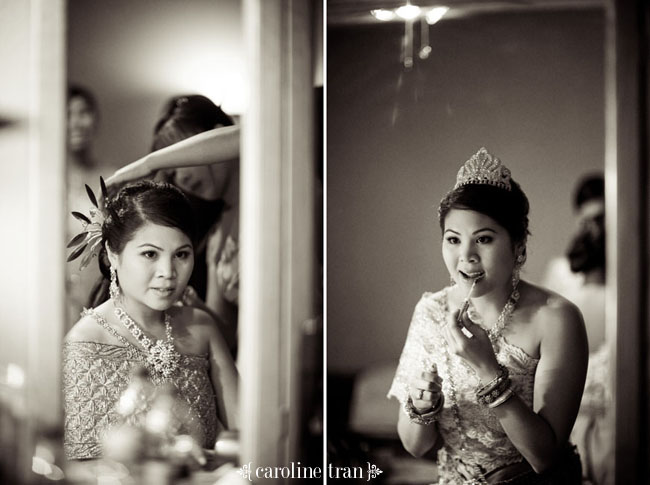 The girls got ready in a separate room.  The getting ready is one of my favorite parts of the day.  So much excitement & anxiety.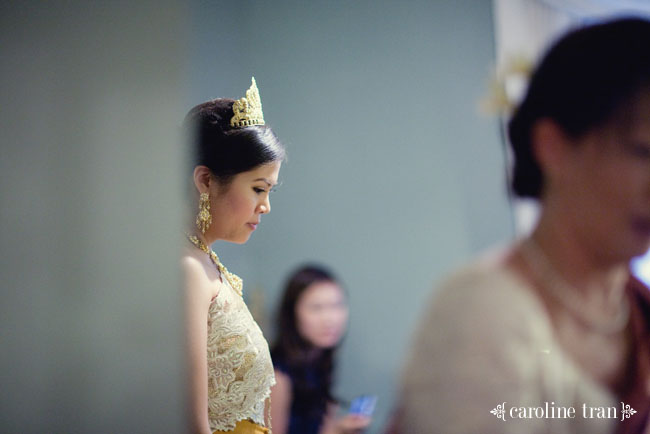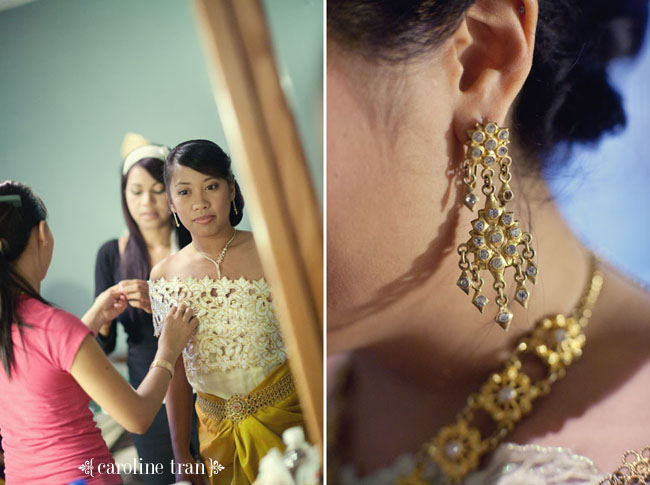 Meanwhile, the elders were preparing these rice shaped seeds (?).  The stalks look like wheat and you throw them at the bride & groom at the end of the ceremony.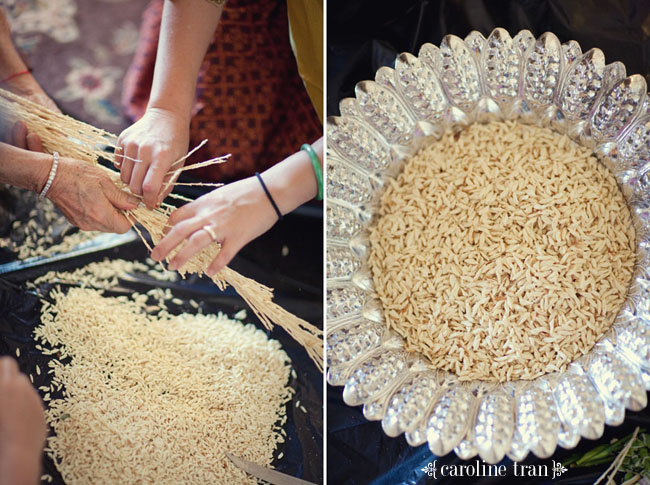 To kick off the ceremony, guests passed a candle all around the room.  Correct me if I'm wrong, but I think this is to call upon their ancestors for their blessing.  Family bond is a big thing in their culture and their ancestors are called upon to share in this day and offer their blessing.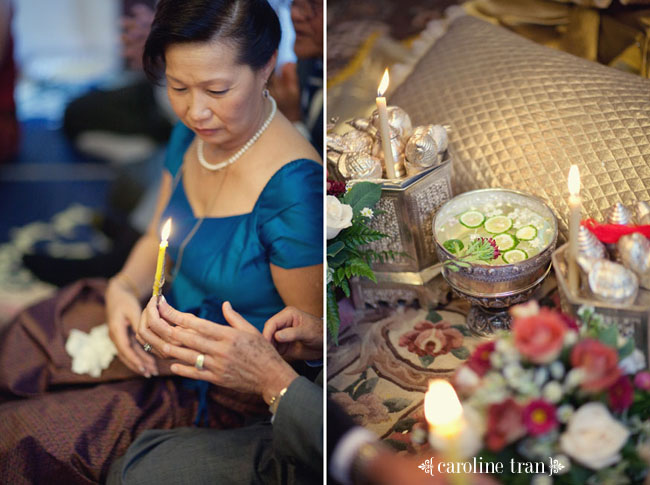 Monks perform a prayer.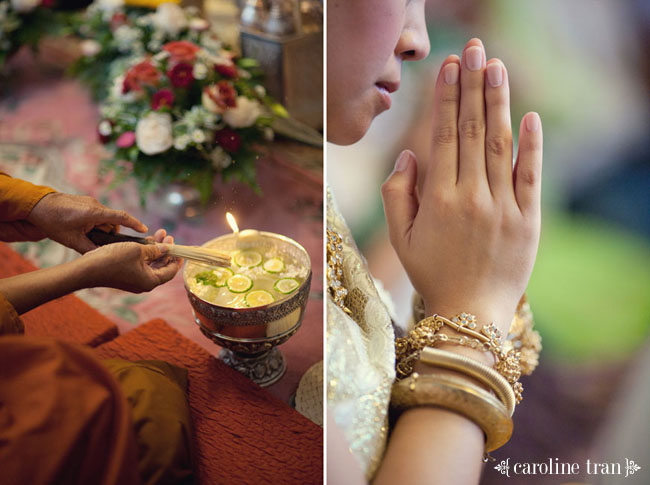 The ceremony wasn't all serious the whole time though.  Check out this next reaction…
The next part was a knot tying ceremony – though it's not the bride & groom who ties the knot.  Family individually comes up and ties red string around the couple's wrist to offer their blessing.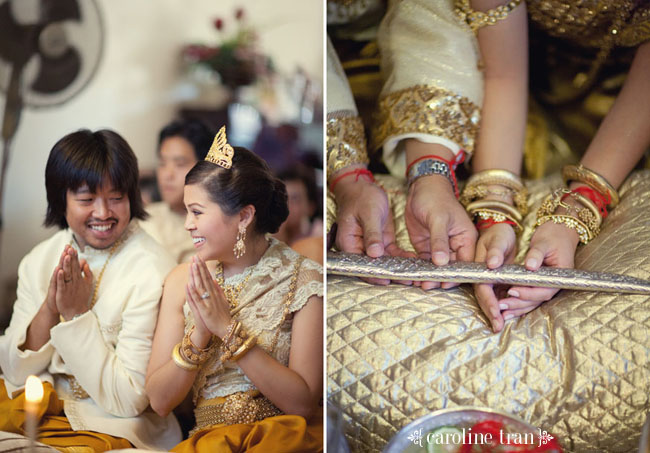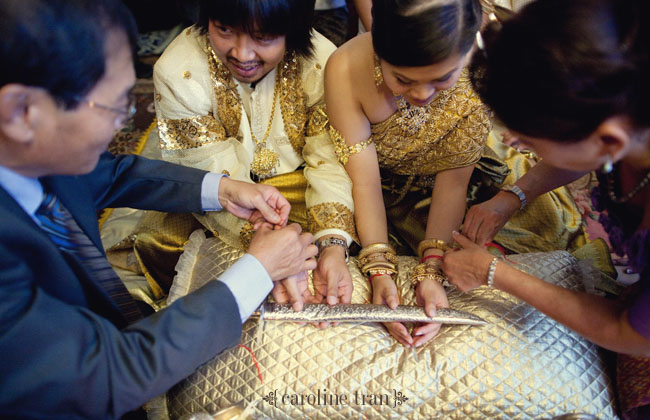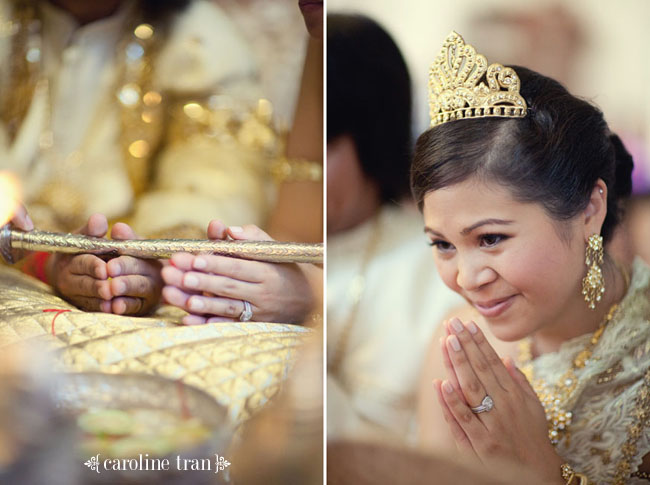 After giving their blessing/tying their wrist, elders say a few words.   I didn't need to understand her grandma to feel how touching her words were.  Any advice/thoughts from my grandma would probably make me cry too.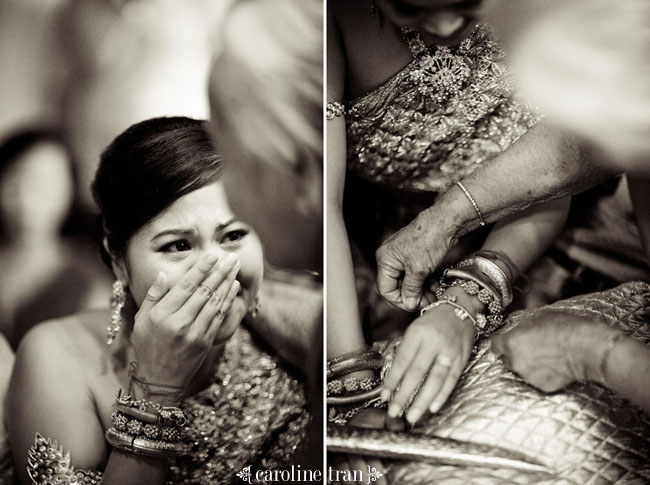 And at the end, the guests shower them with the seeds.  It was a tight space and densely packed with people, so you can imagine how dense the seed shower was!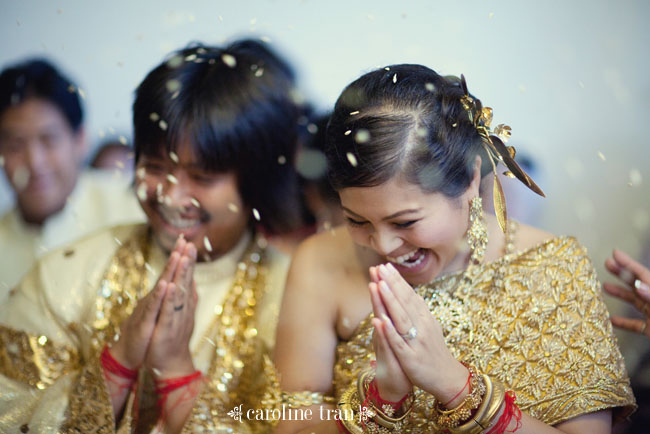 Traditionally, you keep the strings on.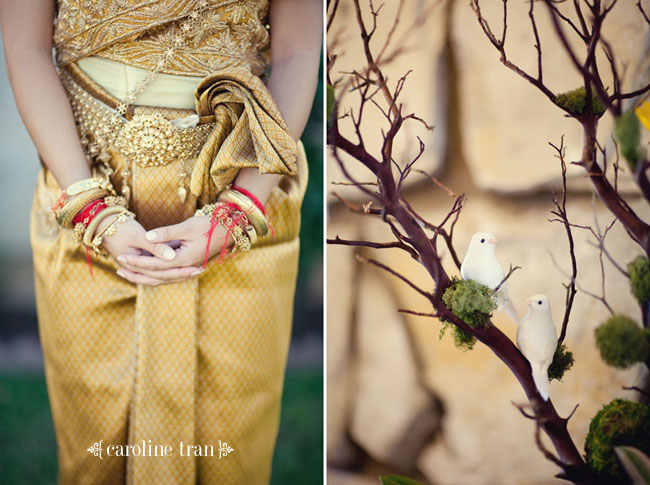 Kim's parents had an amazing (and huge) home in Palos Verdes.  Yes, that's the ocean in the background and that patch of grass just before the ocean is Trump National golf course.  What a view!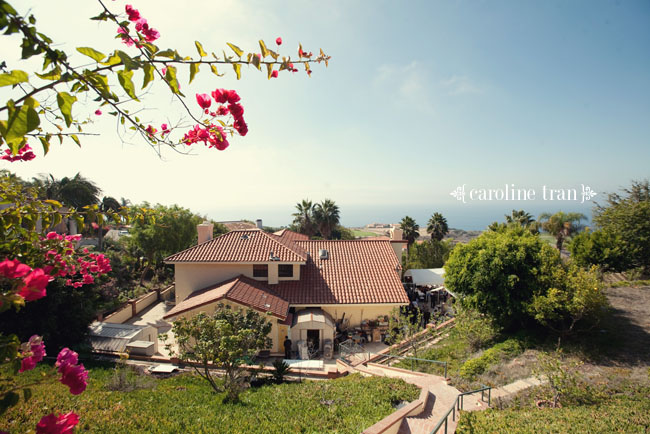 I love Angela's Badgley Mischka shoes.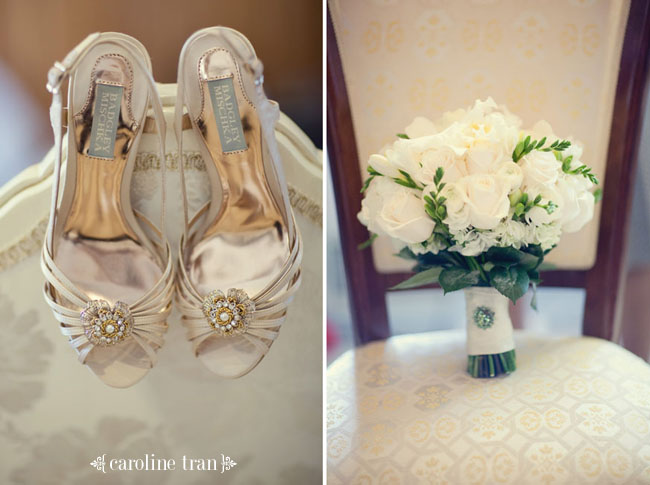 And I LOVE love love her little wedding "logo".  It was drawn by her talented sister!  Isn't it so darling?!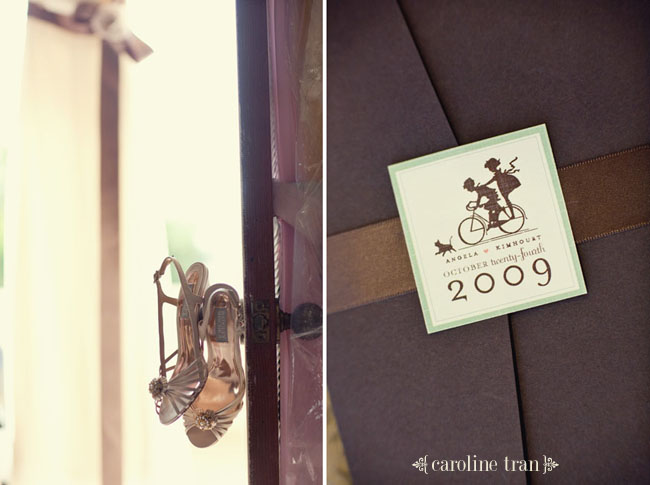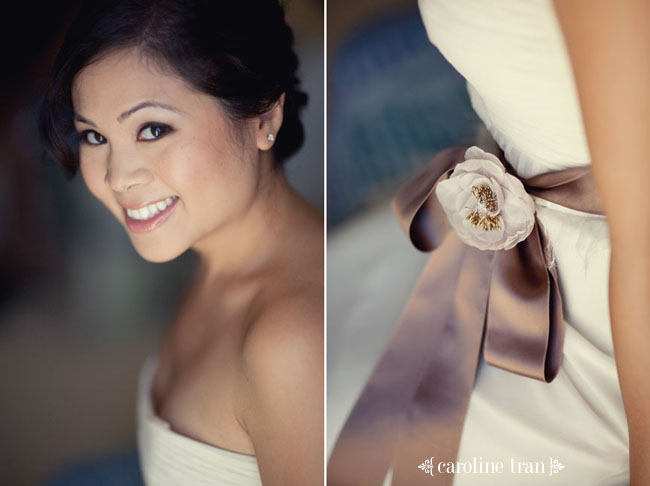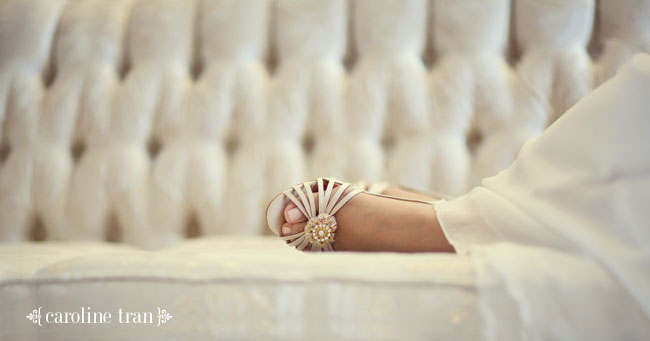 I love their little tea pot!  Tea is served to the elders as a sign of respect.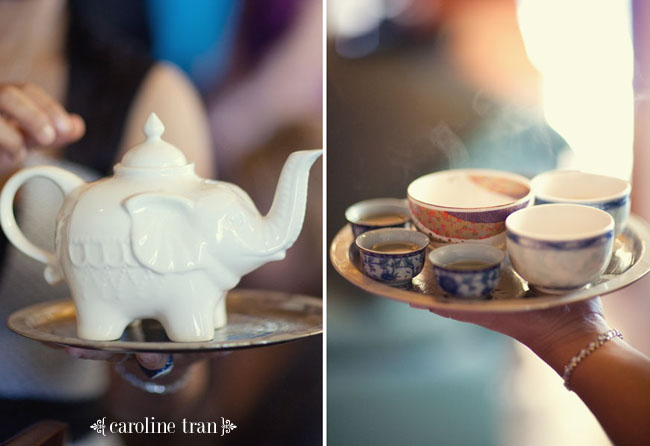 We then went literally across the street to Trump's to take some photos.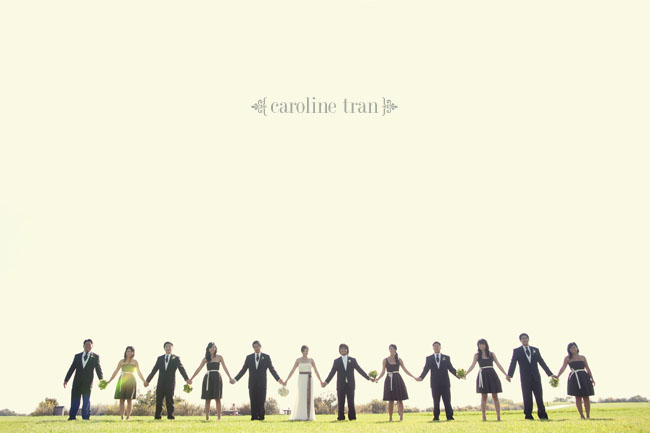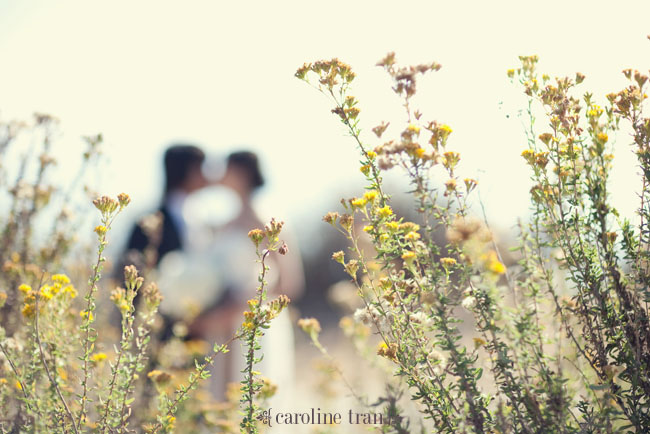 And the bridesmaids picking up the groom cracks me up: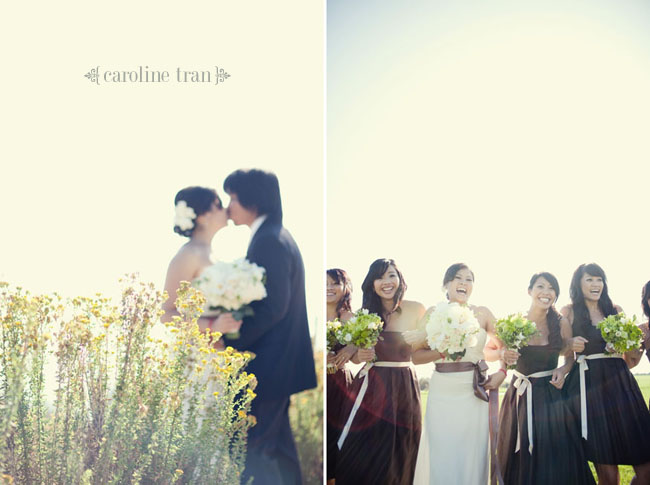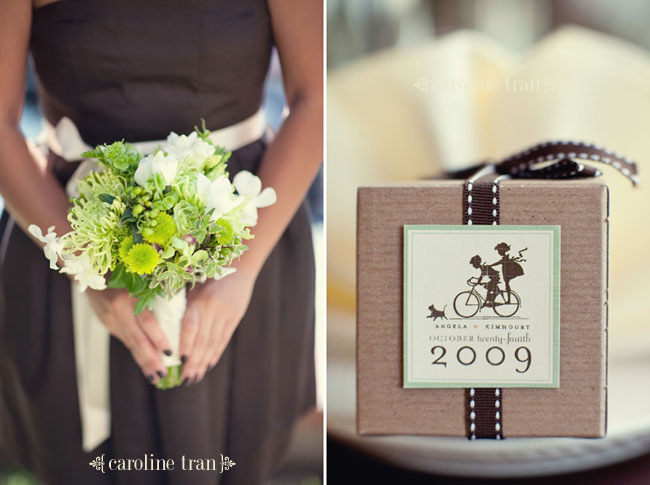 Their favors had tea bags and a little jar of honey in it.  So sweet!  And again, I just love their wedding "logo".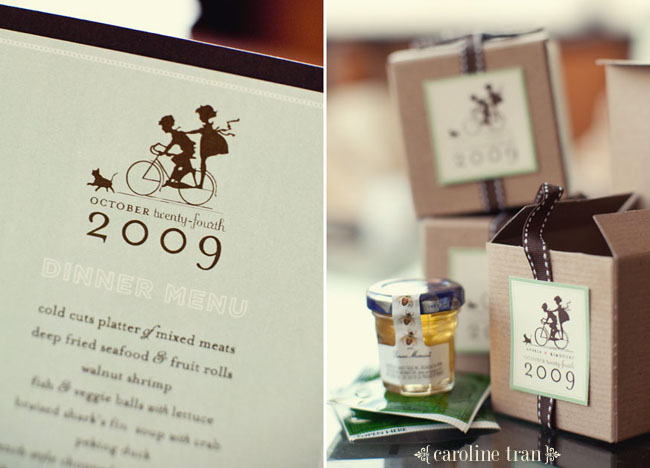 They had cute little love birds on the top of their cake: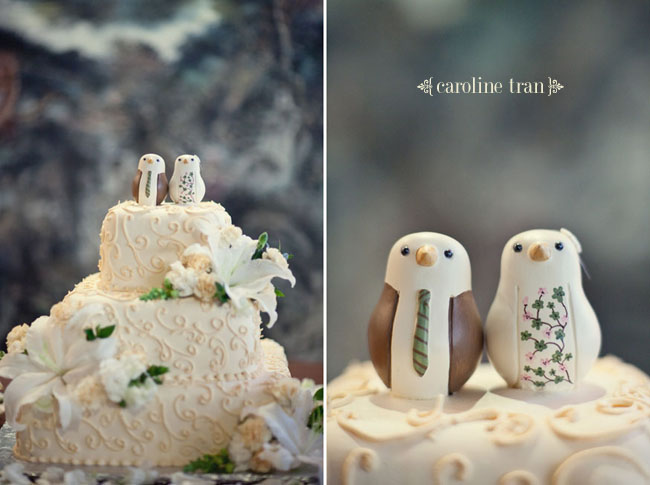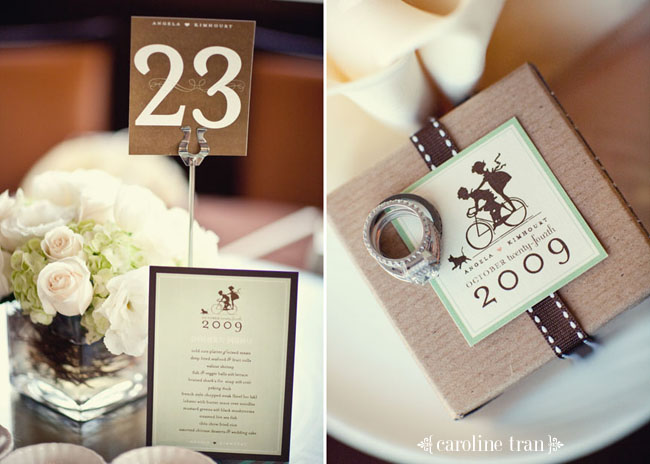 Congrats you two on a fun and beautiful wedding!!!  Can't wait to see you through your next journey together!