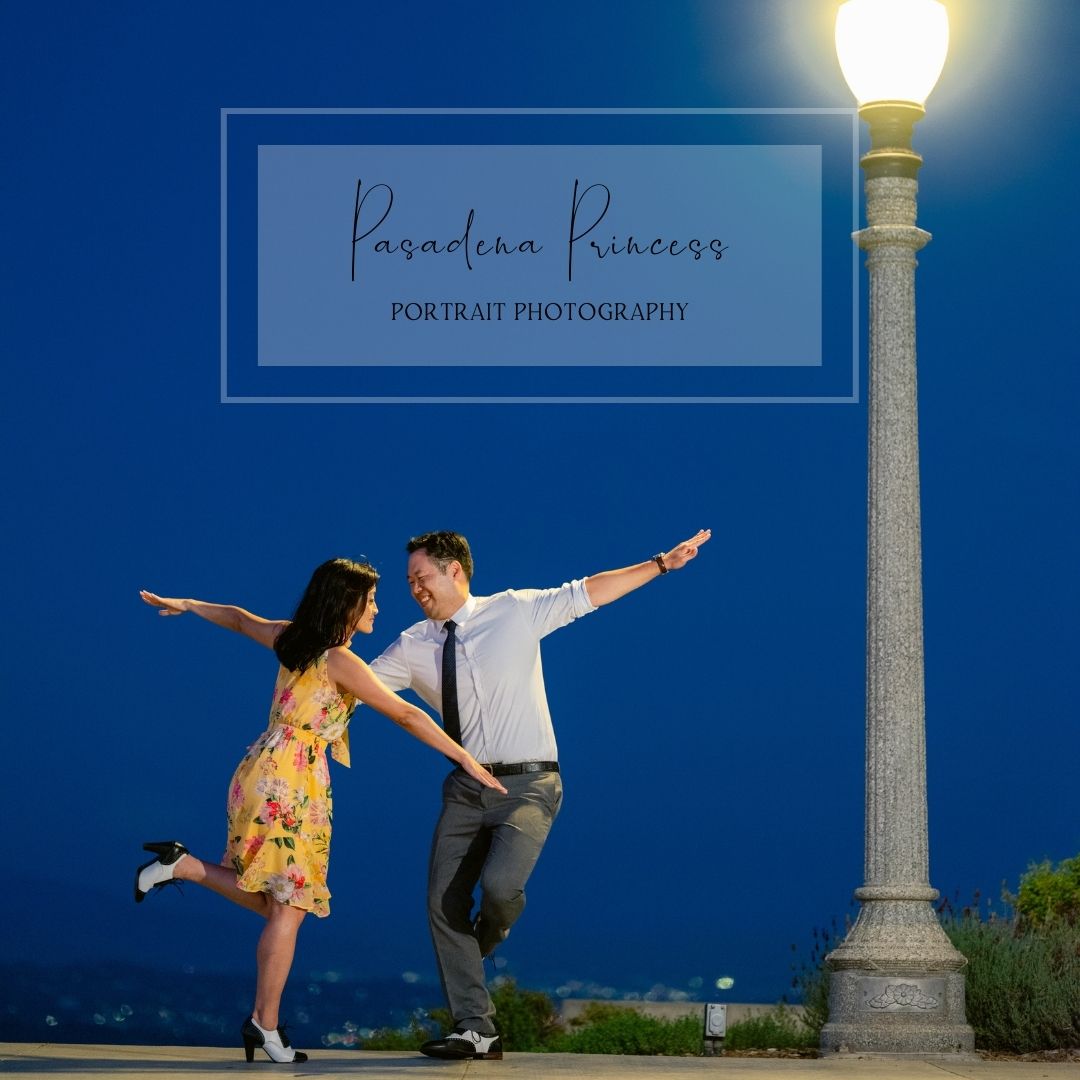 "Here's to the ones who dream"…of an amazing Los Angeles proposal photography and video shoot! I'm so excited to show you the product of a 3-day long shoot that we did to celebrate Rachel and Hansel's engagement. Originally from Virginia, Hansel had plans to do this shoot with us during a trip out to Los Angeles and surprise Rachel with a proposal in the end. But as it did with so many things, the pandemic upended his plans. Uncertain of when they would be able to travel again and unwilling to wait, Hansel ended up proposing to Rachel back home. While it would no longer be a surprise proposal, the fact that Rachel was now in on everything made planning for this shoot so much more fun and it was a true collaborative effort!
La La Land is a favorite movie of theirs and as you can see, was the inspiration for this shoot. My team and I worked with Rachel and Hansel in writing the script, setting up a schedule, and sourcing outfits. They even did the arrangement and played the background music themselves! Rachel and Hansel were clearly very involved in this production, but if that's not your forte, we can absolutely take care of everything for you—from coming up with a concept to picking what shoes to wear!
This shoot was an excellent opportunity to show these out-of-towners some of the most iconic locations in Los Angeles. I'm sure you'll recognize Griffith Observatory, Disneyland, Grand Central Market, Angel's Flight, and the Last Bookstore. A shoot in Los Angeles wouldn't be complete without a trip to the beach and we were able to get some gorgeous sunset shots at the Hermosa Beach Pier. We also paid a visit to some spots that were used in La La Land, like Mia's apartment and the Lighthouse Café. It was so much fun playing tourist with them and seeing the city through a different lens, because the locations acted almost like a character in the story too.
And remember how I mentioned that their real proposal happened back home before this shoot? While it was a bummer that we weren't the ones to catch the surprise proposal, luckily Hansel had the forethought to hit record when he popped the question. I couldn't let that go to waste, so we incorporated the footage into the video. I loved being able to add that extra touch of authenticity.
It was so meaningful and fun going through this process of bringing Rachel and Hansel's visions to life in a cinematic video. If you're interested in proposal photography and video to tell your own unique story (whether in Los Angeles or elsewhere), don't hesitate to reach out!